Use Writecream's A.I
Business tagline generator
Taglines can be a backbone of your Business/Product/Marketing  because they gain consumer's attention. A good tagline helps set you apart from others. Make your own Tagline custom tool Using Writecream's AI powered Custom tool creator. Try it for free today. No credit card required.
Free forever, upgrade as your business grows!
Start using the Business tagline generator for free below!
If you need help, please refer to the video tutorial above or the detailed step-by-step instructions at the end of the page
Write your business tagline in these simple steps!
| Input | Output |
| --- | --- |
| Input 1- McDonald's ( A Fast – Food Brand ) | Output 1- "I'm lovin' it" |
| Input 2- Disneyland ( A amusement park) | Output 2– The happiest place on Earth. |
| Input 3- Cybervish ( An E-learning Company) | Output 3– A heart of skills for future |
| Input 4- Cybervish Studio ( A place for daily new updates ) | Output 4– All Good Content has an Objective |
| Input 5- Youtube ( Online video sharing platform) | Output 5– Broadcast Yourself. |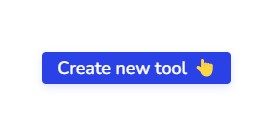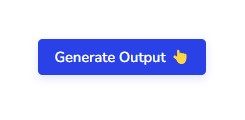 And ta-da, you will get your AI-generated Personalized tool in a matter of seconds!
Business Tagline Generator
Using Writecream's AI, you can generate personalized tools in as quickly as 5 minutes. Like for creating a Business Tagline Generator, you need to start by writing 1-2 sentences about your brand or marketing needs i.e. about your product and you can easily create a Business Tagline Generator tool in a matter of seconds. And use it effectively to attract more and more audience, consumers towards your brands, products and much more. So start creating your customized tools for FREE as per your needs and start growing.
Generate Taglines For Me