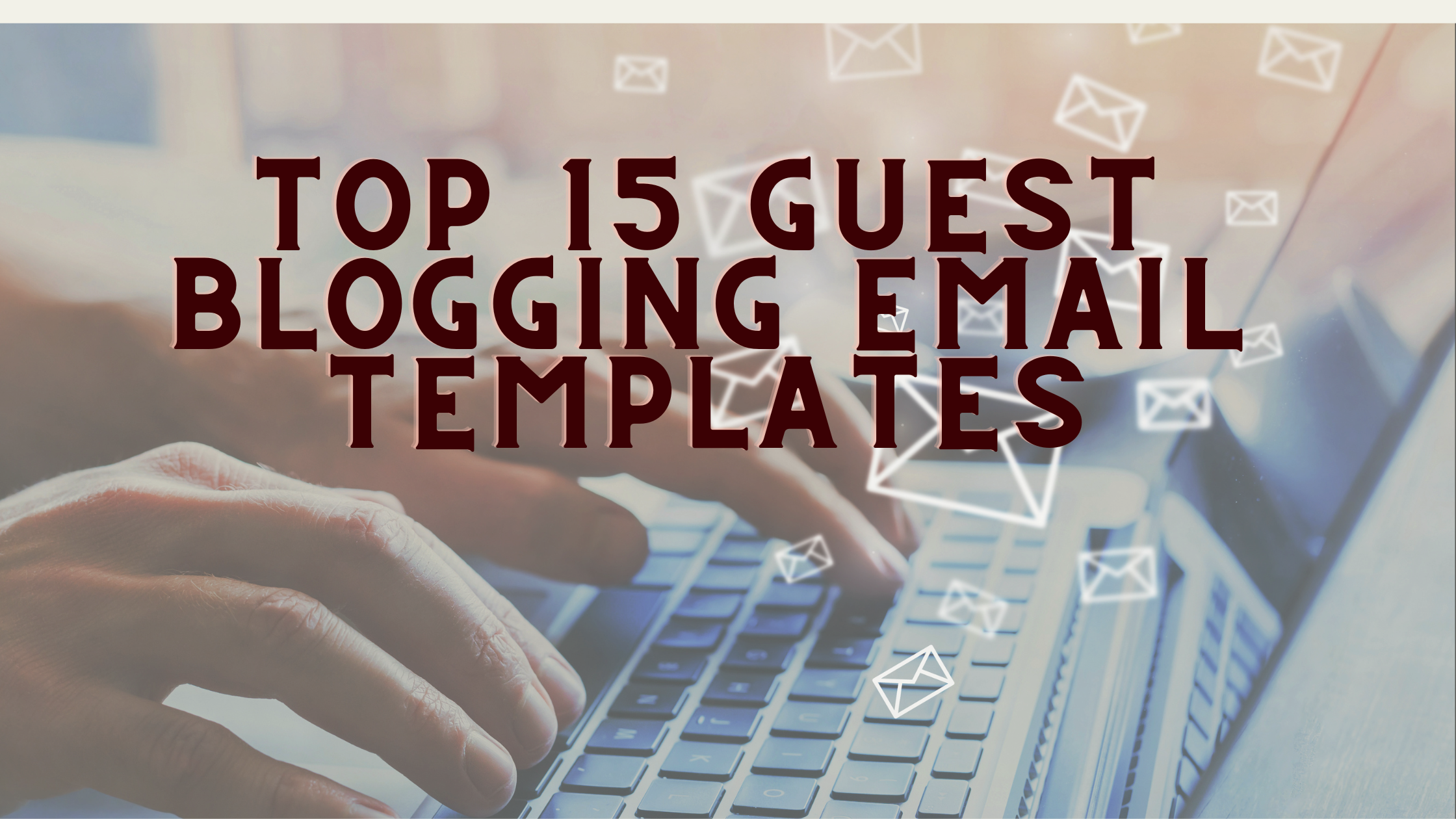 Guest blogging can be a very good content marketing technique for B2B and B2C businesses. Done right, guest posting can help you build brand awareness, improve SEO, and drive various targeted traffic to your website. One startup grew its monthly traffic from zero to five figures in less than a year using a guest blog marketing strategy.
However, accepting guest posts on other blogs can be difficult if you struggle to write an effective, high-quality guest post that stands out from a flooded inbox. What is it? Guest blogging is a content marketing technique that involves writing articles for third-party websites and blogs.
Guest blogging is usually a win-win for publishers who host guest content and guest bloggers who get another platform to popularize their brand. Guest bloggers usually write content for websites and similar blogs similar to their industry to increase their visibility, brand awareness, and credibility, drive more traffic to their site and build quality links, build relevant backlinks and improve search engine authority. Here are some pointers for your guest post ideas.
Things to Remember Before Writing a Guest Post template / email
There are no straightjacket rules for writing a successful template for a guest post:
💡 Generate personalized emails, blog articles, product descriptions, and ads in seconds using the power of A.I
Research – Guest posting is all about relationships. Take your time to read a couple of blog posts on the site you want to post your content to grab a feel for their voice and style. It also allows you to develop ideas for posts that will work well.
Check the site's guest posting rules – Most hosting sites have specific guidelines to look for. Make sure you read and understand them before writing your speech.
Keep your guest post pitch short and brief – no one wants to read long winding letters. Get to the point and be sure about what you are offering. Keep your pitch email crisp.
Make it personal – A personal presentation stands out among the dozens of generic emails website owners receive daily. Repetitive cold emails must be avoided.
Include All Important Information – Be sure to include all the information the site owner needs to know, such as your post idea, a link to your blog, and contact information.
Other additional pointers for better guest post outreach
These are some of the ways to find guest post opportunities;
1. Find a site that accepts guest posts
Once you've found a suitable site that openly has guest post opportunities, you need to grab the editor's attention with a catchy email subject line. After that, you must write an email to gain confidence and demonstrate your knowledge of the chosen topic.
2. What do you do with sites that don't accept?
Let's say you came across a site related to your niche that has good traffic, but they don't accept guests blog posts publicly. In this case, you should first ask the publisher if they currently accept guest posts. After that, you must present them with a compelling idea they cannot reject. Dont hesitate to get in touch with them.
3. Broken Links
First, you need to find broken links on your target site. You can do this with tools like Screaming Frog or Dead Link Checker. You can then go to the Contact Us page of the target website to find an official email address to send your email. If you cannot find email addresses on the Contact Us page, you can search for email addresses using the email search tools.
4. Influencers
If you've been following the blog of a popular person in your niche for a long time and want to publish your own blog on the same site, you need to approach influencers a little differently than you would a business. You should write a personal email highlighting the site's interesting facts and blogs. You have to play the fangirl card to get the attention of influencers.
5. Creating FOMO
Fear Of Missing Out (FOMO) has always been a great marketing weapon for B2B and B2C companies. FOMO can also help you show your targeted blog visitors that they don't have amazing topics to grab your readers' attention. Now, the FOMO strategy only works if you have really good topic ideas that would benefit the site.
6. Similar Ideas
Don't worry if you find a blog site that posts similar content to yours, but yours is better than what they post. Shout out to the world for creating better content! Just kidding, write a simple email saying you've been following the site for a while and have some ideas for making it stand out.
7. Improvise from existing ideas
You can see great daily posts if you use social media channels to find guest blogging opportunities for your brand. Not all websites have a page that says "Email Us" or "How to blog with us". Many sites only accept guest blogs from reputable and authorized companies; so they don't advertise publicly. So if you are a master in your field, you can use it for blogging.
8. Leverage Your Expertise and Influence
When a site accepts one of your guest posts or an editor returns your email, don't just sit back and enjoy the victory. In fact, you should use this opportunity to submit ideas and build quality links. Are you an aspiring writer? Do you want to strengthen your brand as an author? In this case, you should introduce guests from blogging ideas to sites where personal branding and links help you build a unique audience. If you find such a site, mention how you like to write, which can be a big plus for them. This will get your guest on your side quick.
Conclusion
As you can see, when writing cold guest post emails, these emails should be: Engaging, funny, and memorable Relevant personal editors receive dozens of emails every day – and frankly, it's pretty hard to convince them that you're the right person for his blog to write. The information models of guest posts and outreach emails must therefore be quite convincing. Also, remember that sending one email won't do you much good. Writing follow-up emails is also important to winning the guest post newsletter game. These tips can help you better your outreach template.
.