Use Writecream's A.I
AIDA Model
AIDA model will help you ensure that any kind of writing, whose purpose is to get the reader to do something, is as effective as possible. First, it must grab the target audience's attention, and engage their interest. Generate Copyrighting based on AIDA model with writecream's AI powered tool. Try now No credit card is required.
Free forever, upgrade as your business grows!
Start using the Aida Model for free below
If you need help, please refer to the video tutorial above or the detailed step-by-step instructions at the end of the page
Get AIDA Model in these simple steps!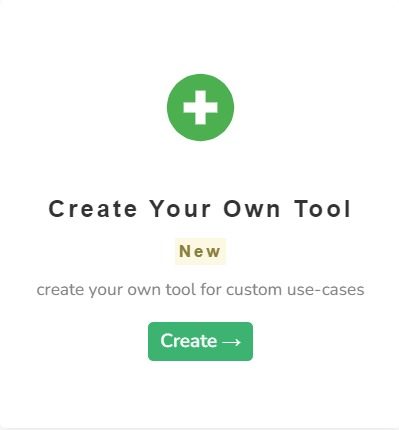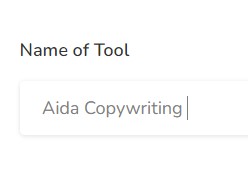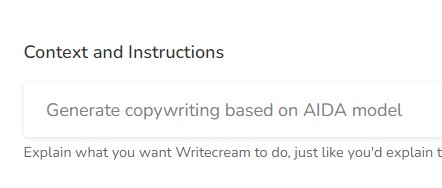 Input
Output
Input 1- Product/Brand/Services Description :We provide buy now pay later services.
Output 1-

Attention: We provide flexible and interest free buy now pay later services.

Interest: Buy Now, Pay Later (BNPL) is a service that lets you buy the things you want and pay for them later. You can use BNPL to make big-ticket purchases such as furniture, electronics, appliances, and more. We have an easy and convenient way to meet our obligations without the need of burdensome credit or traditional loans.

Desire: BNPL offers flexible payment options and is interest free! This means that you can afford the things that you want right away so that you don't have to wait a long time.

Action: Apply for our BNPL services today!

Input 2– Product/Brand/Services Description :online free courses
Output 2–

Attention: Discover your passion with free online courses.

Interest: Easily find and enroll in free courses on all your interests. Coursera offers over 2,000 of the most popular university courses, taught by professors from Ivy League schools, top companies and other experts.

Desire: Enroll in your favorite courses today and start advancing your career or hobbies in just a few clicks.

Action: Find a course on our site that's perfect for you and sign up instantly!

Input 3-Product/Brand/Services Description :we are online shopping website with wide range of products with different-different categories
Output 3–

Attention: We offer best-quality products at the lowest prices guaranteed.

Interest: You love shopping online but you have a hard time finding that perfect new product. We make it easy for you to find exactly what you want in seconds.

Desire: You deserve to shop with the best. Why buy from anyone else? We've got you covered with our superior customer service and impeccable quality.

Action: Start shopping today.

Input 4– Product/Brand/Services Description :We are a bookseller
Output 4–

Attention: As a bookseller, we know that books are your most treasured possessions. That's why we pay extra care to the packaging and delivery of your order. In the unlikely event that you are not satisfied with the used book you ordered from us, we'll refund the price of the book and cover any shipping costs (domestic or international).

Interest: Do you have a special book in mind? Or have an idea of what kind of books you want? No problem, our search function will find it for you. With our low prices and high quality books, we're certain that you'll be satisfied with what we offer. With our prompt shipment and great customer service, there's no reason to visit any other thrift store online!

Desire: Find what you're looking for in our huge selection.

Action: Check out our books today – browse with us online or come into one of our stores. We can't wait to help you find your next favorite read!

Input 5- Product/Brand/Services Description : We provide cybersecurity services for business
Output 5–

Attention: Are you looking for a comprehensive cybersecurity solution for your business?

Interest: We provide businesses with a comprehensive cybersecurity solution that includes 24/7 monitoring and alerts, vulnerability assessments, penetration testing, and incident response. We also offer training and education services to help your staff stay safe online.

Desire: Cybersecurity is more important than ever, and it's not something that can be ignored. we provide businesses with a complete solution that is affordable and easy to use. We also offer a variety of services to meet the needs of any business.

Action: Contact us today for a free consultation!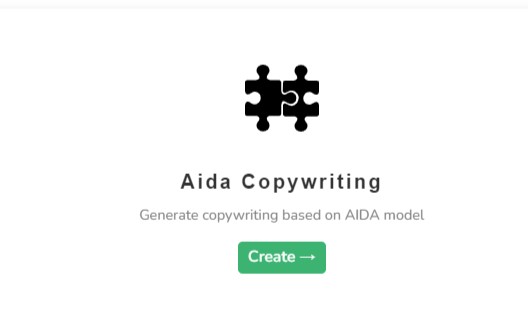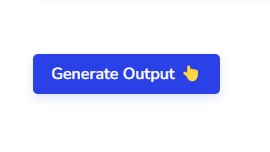 And ta-da, you will get your AI-generated Personalized tool matter of seconds!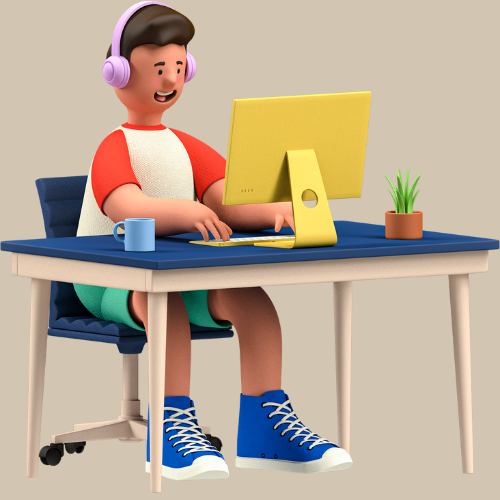 Custom tool
Using Writecream's AI, you can generate personalized tools as quickly as 5 minutes. You need to start by writing 1-2 sentences like Product/ Brand description or services you provide and there you go. Generate Copywritings based on AIDA model and grow your business.
Generate
FAQs
+
You can click on the chat button to have a word with our support team. If you prefer email, drop us a line at support@writecream.com.
+
Yes, we have a bunch of them on our YouTube channel! We have videos for almost every feature and issue, and questions people may face.
+
Yes, you as a video marketer have the rights to the generated content. You are free to use it however you want.
+
Of course! Here is a 1,300+ word article written using Writecream: https://bit.ly/writecream-ai-blog
+
There is no one template. You need to tailor your summary to each individual profile with relevant keywords. We have various examples to give you the perfect Male Baby Name to give your baby.
+
Yes, we have multi-lingual support. Writecream supports over 75 languages. The complete list is given below. Multi-lingual support is available across all our tools, including long-form editor (A.I Article Writer), cold email icebreakers, social media icebreakers, image icebreakers, audio icebreakers, voice-over, and more.
List of supported languages: Afrikaans, Albanian, Amharic, Arabic, Armenian, Azerbaijani, Bengali, Bosnian, Bulgarian, Chinese (Simplified), Catalan, Chinese (Traditional), Croatian, Czech, Danish, Dari, Dutch, English, Estonian, Finnish, French, French Canadian, Georgian, German, Greek, Gujarati, Haitian Creole, Hausa, Hebrew, Hindi, Hungarian, Icelandic, Indonesian, Italian, Japanese, Kannada, Kazakh, Korean, Latvian, Lithuanian, Macedonian, Malay, Malayalam, Maltese, Mongolian, Norwegian, Farsi (Persian), Pashto, Polish, Portuguese, Romanian, Russian, Serbian, Sinhala, Slovak, Slovenian, Somali, Spanish, Spanish Mexican, Swahili, Swedish, Filipino Tagalog, Tamil, Telugu, Thai, Turkish, Ukrainian, Urdu, Uzbek, Vietnamese, Welsh
+
Yes, the outputs are free of plagiarism. Our A.I.-powered Meta Description Generator generates a unique piece of SEO content with focus keyword and SEO keywords for every input to impact search engine optimization.
+
Yes! You can avail a no-questions-asked refund within 30 days after subscribing to one of our plans. Please use the chat option in the bottom right corner to raise a refund request or write to us at care@writecream.com.
+
No, a credit card isn't required.
+
Most of the personalized icebreakers are good to go. But we recommend taking out a few minutes and taking a quick glance through the generated icebreakers.