Use Writecream's AI to generate
cold emails
sales messages
blog articles
voice-overs
podcasts
icebreakers
Use WriteCream's Backlink
Personalization Assistant
Get personalized messages for backlink outreach at a very minimal cost. Try it for free today. No credit card required.
Free forever, upgrade as your business grows!
How to create quality backlinks using our online tool?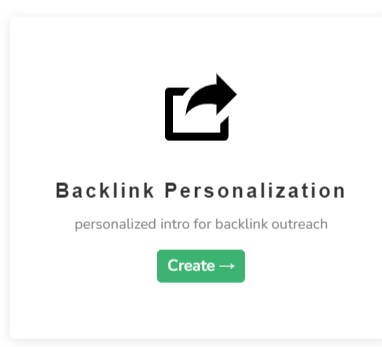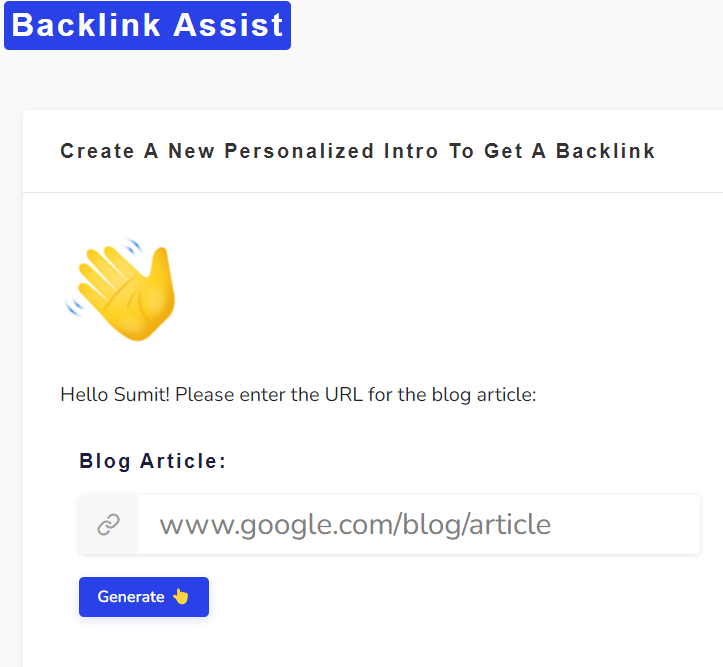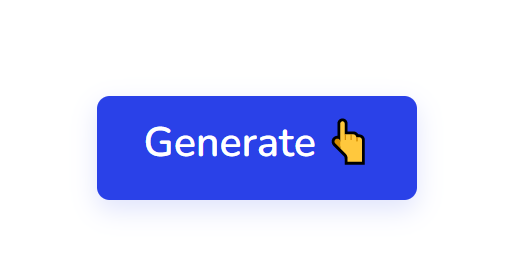 Backlink Personalization Assistant by WriteCream
The Backlink Personalization Assistant by WriteCream is a powerful tool designed to revolutionize your SEO strategy. With its advanced features, this assistant enables you to personalize your backlink profiles, ultimately boosting your website's ranking and enhancing your content marketing efforts. By analyzing the relevance and authority of each domain, this assistant helps you identify the most valuable backlink opportunities for your campaign. By tailoring your backlink strategy to match the specific needs of your website, you can establish a stronger online presence and attract more targeted traffic. With the Backlink Personalization Assistant by WriteCream, you have the perfect ally to optimize your SEO and drive organic growth in the digital landscape.
Personalized Backlink Assistant
Using Writecream's Google AI, you can generate messages for your backlink outreach as quickly as 5 minutes
You can write using the specialized tools present there in one place
Generate
Does Writecream support languages other than English?
admin
2021-09-27T12:13:00+00:00
Yes, we have multi-lingual support. Writecream supports over 75 languages. The complete list is given below. Multi-lingual support is available across all our tools, including long-form editor (A.I Article Writer), cold email icebreakers, LinkedIn icebreakers, image icebreakers, audio icebreakers, and voice-over.
List of supported languages: Afrikaans, Albanian, Amharic, Arabic, Armenian, Azerbaijani, Bengali, Bosnian, Bulgarian, Chinese (Simplified), Catalan, Chinese (Traditional), Croatian, Czech, Danish, Dari, Dutch, English, Estonian, Finnish, French, French Canadian, Georgian, German, Greek, Gujarati, Haitian Creole, Hausa, Hebrew, Hindi, Hungarian, Icelandic, Indonesian, Italian, Japanese, Kannada, Kazakh, Korean, Latvian, Lithuanian, Macedonian, Malay, Malayalam, Maltese, Mongolian, Norwegian, Farsi (Persian), Pashto, Polish, Portuguese, Romanian, Russian, Serbian, Sinhala, Slovak, Slovenian, Somali, Spanish, Spanish Mexican, Swahili, Swedish, Filipino Tagalog, Tamil, Telugu, Thai, Turkish, Ukrainian, Urdu, Uzbek, Vietnamese, Welsh