Use Writecream's A.I to generate
Image Icebreakers
Use Writecream's AI to generate
cold emails
sales messages
blog articles
voice-overs
podcasts
icebreakers
Generate high-end image icebreakers for successful cold outreach. Try it for free today, no credit card required.
Free forever, upgrade as your business grows!
Generate Image Icebreakers in these simple steps!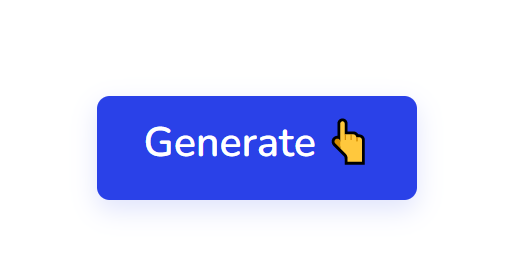 And ta-da, you will get your AI-generated output in a matter of seconds!
Choose one of the generated outputs or keep generating till you get an output you like. It's that easy!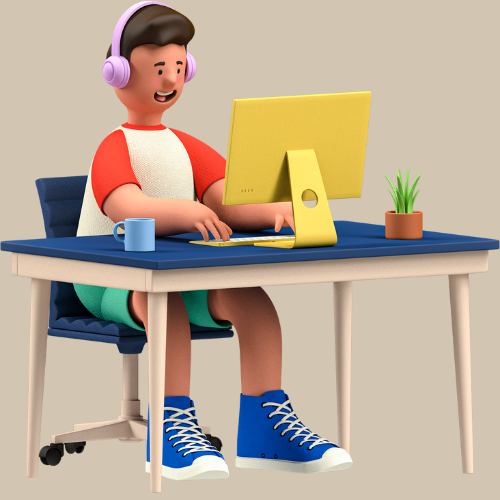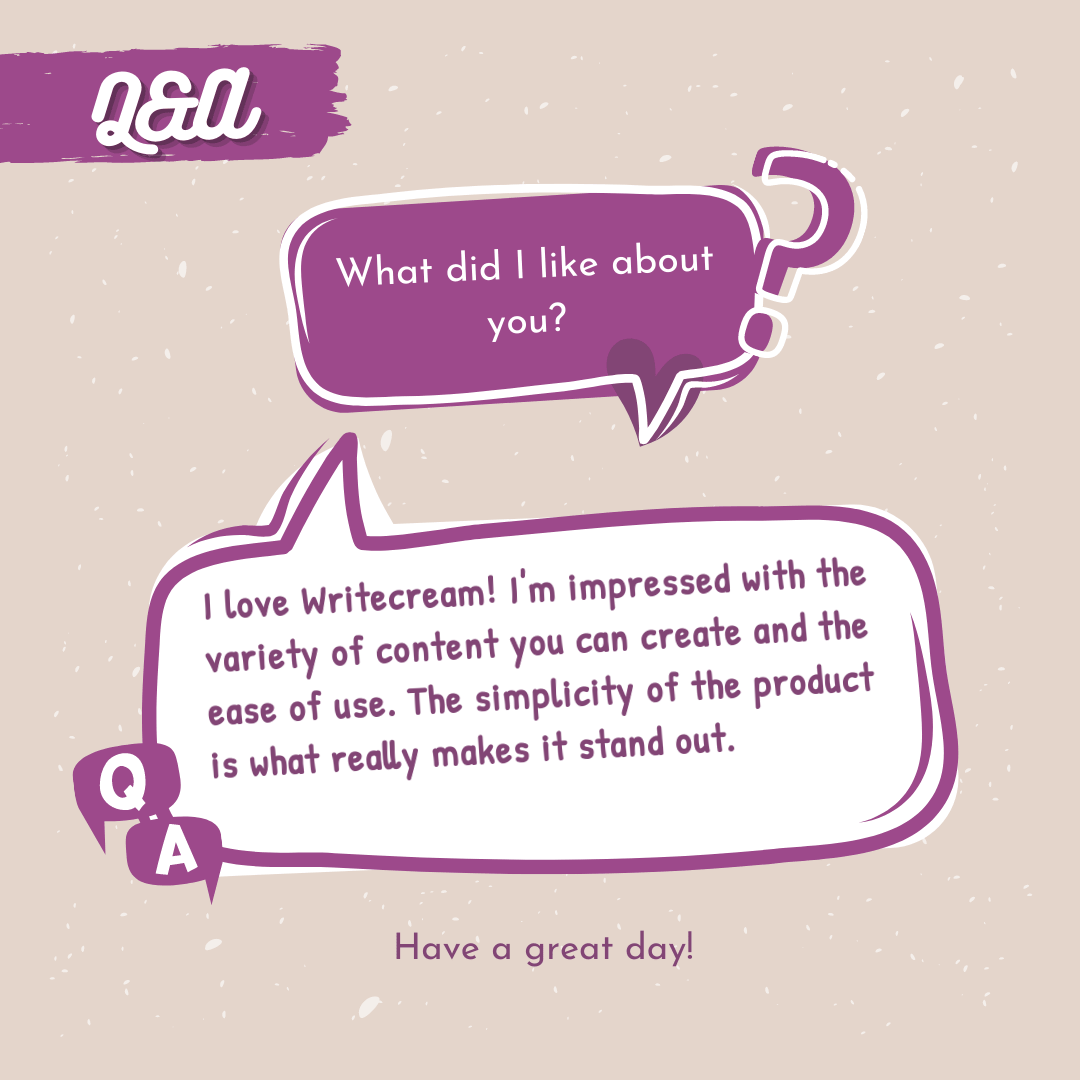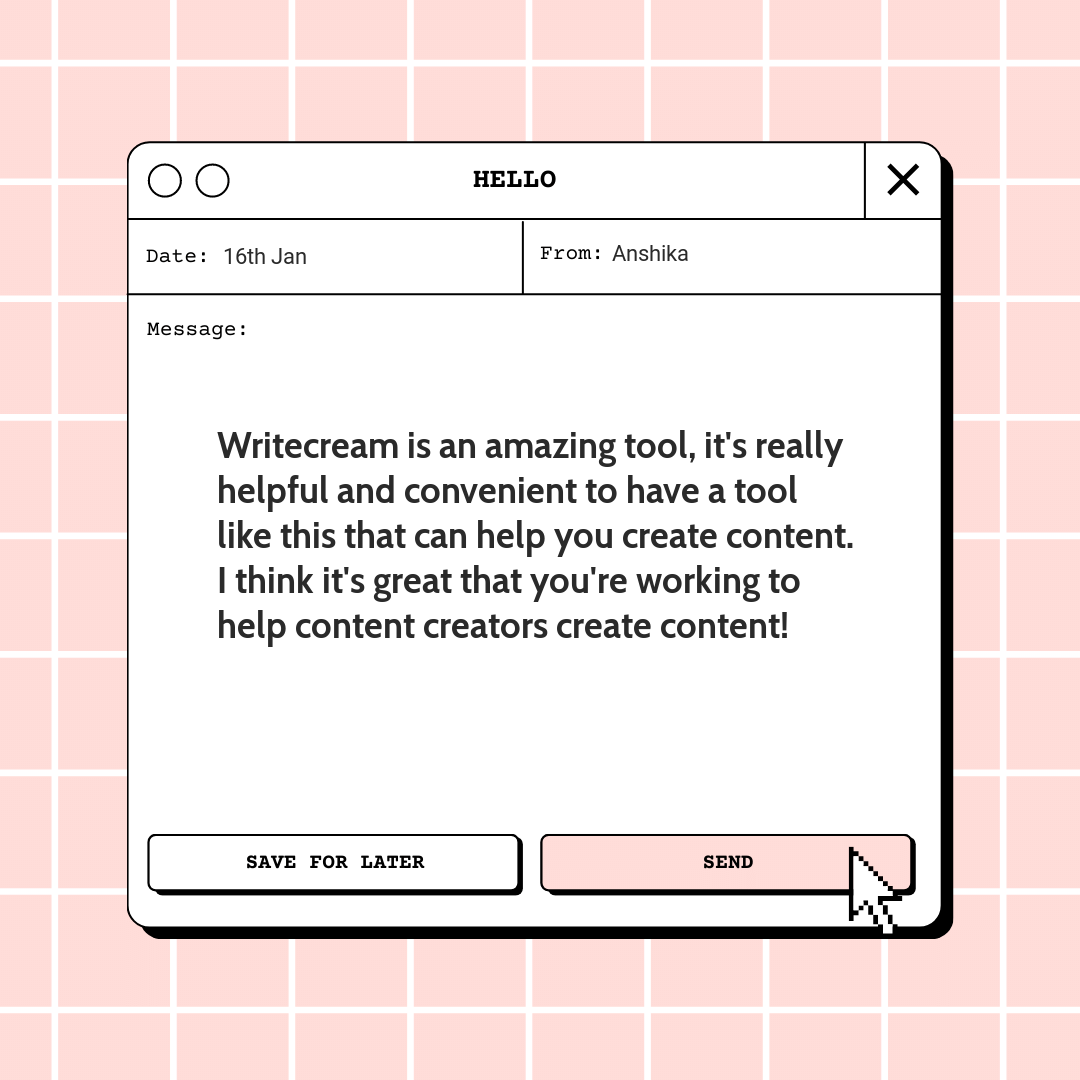 Writecream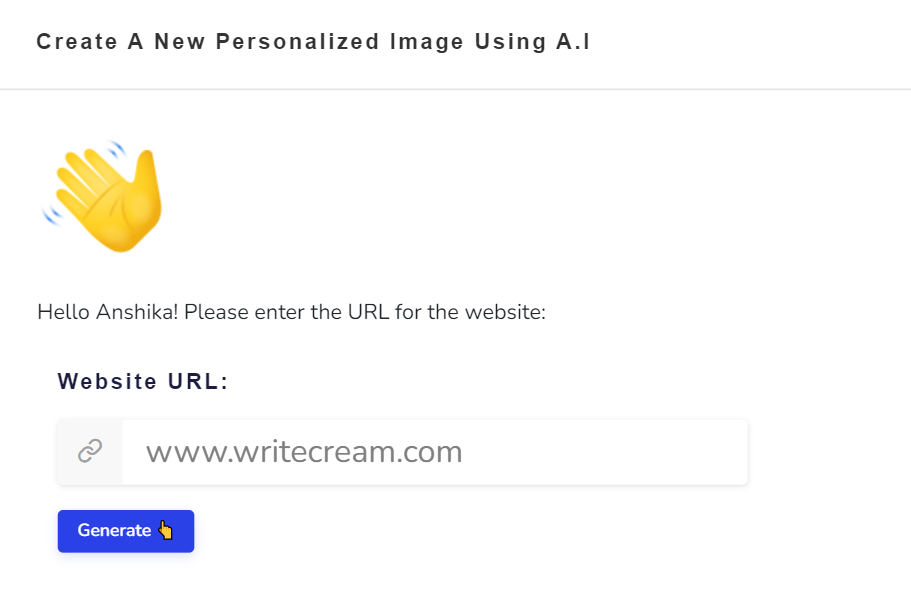 Image Icebreaker Generator
Using Writecream's Image icebreaker Generator, you can generate your icebreakers as quickly as 5 minutes
using the specialized tools present there in one place
Generate
Enter Website URL
Start by entering a the URL of the website of the person you want to generate an Icebreaker for.
Generate Image Icebreakers
Once you enter the URL, our A.I will suggest some Image Icebreakers
Does Writecream support languages other than English?
admin
2021-09-27T12:13:00+00:00
Yes, we have multi-lingual support. Writecream supports over 75 languages. The complete list is given below. Multi-lingual support is available across all our tools, including long-form editor (A.I Article Writer), cold email icebreakers, LinkedIn icebreakers, image icebreakers, audio icebreakers, and voice-over.
List of supported languages: Afrikaans, Albanian, Amharic, Arabic, Armenian, Azerbaijani, Bengali, Bosnian, Bulgarian, Chinese (Simplified), Catalan, Chinese (Traditional), Croatian, Czech, Danish, Dari, Dutch, English, Estonian, Finnish, French, French Canadian, Georgian, German, Greek, Gujarati, Haitian Creole, Hausa, Hebrew, Hindi, Hungarian, Icelandic, Indonesian, Italian, Japanese, Kannada, Kazakh, Korean, Latvian, Lithuanian, Macedonian, Malay, Malayalam, Maltese, Mongolian, Norwegian, Farsi (Persian), Pashto, Polish, Portuguese, Romanian, Russian, Serbian, Sinhala, Slovak, Slovenian, Somali, Spanish, Spanish Mexican, Swahili, Swedish, Filipino Tagalog, Tamil, Telugu, Thai, Turkish, Ukrainian, Urdu, Uzbek, Vietnamese, Welsh