Use Writecream's A.I to generate
Website Headlines
Use Writecream's AI to generate
cold emails
sales messages
blog articles
voice-overs
podcasts
icebreakers
Struggling to think about catchy website headlines or blog titles? Use Writecream's Website Headline generator and title generator and get an attractive and catchy headline and catchy titles in a matter of seconds. Try our Headline generator tool for free today and create fantastic titles. No credit card is required.
Free forever, upgrade as your business grows!
Generate Website Headlines in these simple steps!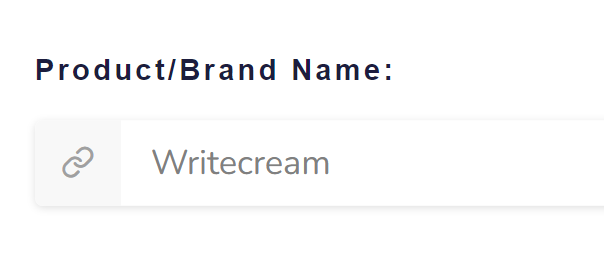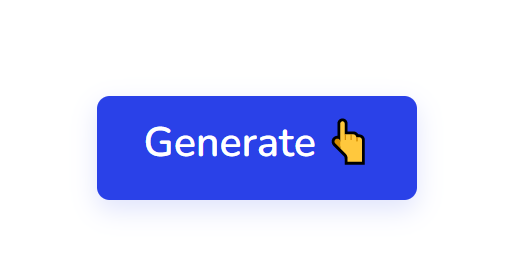 And ta-da, you will get your AI-generated output in a matter of seconds!
Choose one of the generated headline types, headline examples and headline templates or keep developing till you get a creative title or outstanding title you like. It's that easy!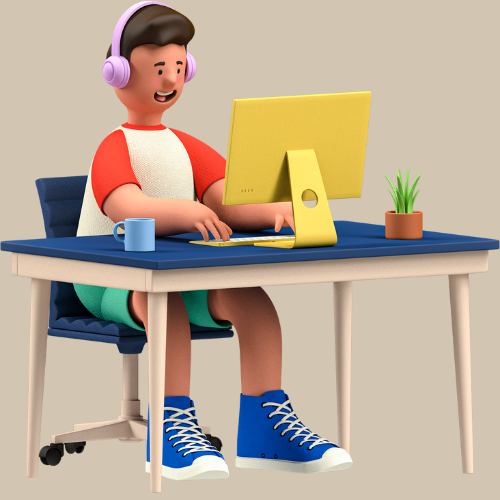 Website Headline Generator
Using Writecream's AI, you can write your Website headlines as quickly as 5 minutes
You can write using the specialized tools present there in one place
Generate
Enter the Product/Brand name
Start by entering the brand/product name you are currently working on to get types of headlines and headline ideas.
Add product description
Describe your product in a few sentences for the headline tool to work on and create a powerful headline to be at the top of search engine results.
Generate Website Headline
Generate effective headlines, awesome headlines, compelling headline and emotional headlines using our title maker tools. Get plenty of organic search results, online users, potential readers and visitor traffic using our AI-powered headline formulas giving you high-traffic keywords.
FAQs
+
You can click on the chat button to have a word with our support team. If you prefer email, drop us a line at support@writecream.com.
+
Yes, we have a bunch of them on our YouTube channel! We have videos for almost every feature and issue, and questions people may face.
+
Yes, you have the rights to the generated content. You are free to use it however you want.
+
Of course! Here is a 1,300+ word article or blog post written using Writecream: https://bit.ly/writecream-ai-blog
+
Repetition doesn't necessarily mean redundancy. An ideal headline with a good headline score will make a difference whether people read your content or not. Here's an example of an interesting situation of successful headlines:
One Upworthy headline was viewed 59 times more often than another one.
+
A good headline is just the beginning. You need to create content that attracts an audience and helps you achieve your business goals and increase your clickthrough rate and gives positive emotion to customers. With that being said: refine your content, do keyword analysis and define who your target audience is and conduct keyword research to create highly effective content. Learn how to think creatively about your content from title through to finished product.
+
Yes, we have multi-lingual support. Writecream supports over 75 languages. The complete list is given below. Multi-lingual support is available across all our tools, including long-form editor (A.I Article Writer), cold email icebreakers, LinkedIn icebreakers, image icebreakers, audio icebreakers, voice-over, and more.
List of supported languages: Afrikaans, Albanian, Amharic, Arabic, Armenian, Azerbaijani, Bengali, Bosnian, Bulgarian, Chinese (Simplified), Catalan, Chinese (Traditional), Croatian, Czech, Danish, Dari, Dutch, English, Estonian, Finnish, French, French Canadian, Georgian, German, Greek, Gujarati, Haitian Creole, Hausa, Hebrew, Hindi, Hungarian, Icelandic, Indonesian, Italian, Japanese, Kannada, Kazakh, Korean, Latvian, Lithuanian, Macedonian, Malay, Malayalam, Maltese, Mongolian, Norwegian, Farsi (Persian), Pashto, Polish, Portuguese, Romanian, Russian, Serbian, Sinhala, Slovak, Slovenian, Somali, Spanish, Spanish Mexican, Swahili, Swedish, Filipino Tagalog, Tamil, Telugu, Thai, Turkish, Ukrainian, Urdu, Uzbek, Vietnamese, Welsh
+
Yes, the outputs are free of plagiarism. Our A.I. generates a unique piece of SEO content for every input.
+
Yes! You can avail a no-questions-asked refund within 30 days after subscribing to one of our plans even after your days of trial period finishes. Please use the chat option in the bottom right corner to raise a refund request or write to us at care@writecream.com.
+
No, a credit card isn't required.