Use Writecream's A.I to generate
Cold Emails
Use Writecream's AI to generate
cold emails
sales messages
blog articles
voice-overs
podcasts
icebreakers
Coming up with new and effective subject lines day in and day out can be a real struggle. Spark your creativity with some fresh ideas from the Writecream cold email generator.
Free forever, upgrade as your business grows and email outreach increases!
Start generating cold emails for free below
If you need help, please refer to the video tutorial above or the detailed step-by-step instructions at the end of the page
And ta-da, you will get your output generated by our AI-Powered tools in seconds!
Choose one of the generated outputs or keep generating till you get an email body to match your buyer persona and increase the response rate. It's that easy!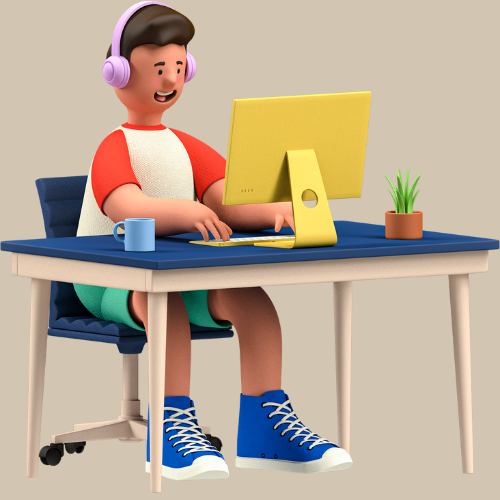 Cold Email Generator
Using Writecream's personalized email generator, you can write your Cold Emails as quickly as 5 minutes. You can write the Cold Email message using the specialized email marketing tools present there in one place to help you in your email marketing campaign and create the perfect email.
Generate
Enter Prospect's website/LinkedIn URL
Start by entering the URLs to the website or LinkedIn profile of your prospect and about your email subject.
Generate Icebreakers
Once you enter the URLs, our A.I. will suggest some icebreakers and a cold email introduction.
FAQs
+
While best practices and the format of both can often be the same, they are different in some important ways. A marketing email is often used to offer a sale or product. It's usually sent to a large number (thousands) of people who are your target customers. Most people who receive marketing emails have already signed up for your brand or company and they are personalized emails in general. An outreach email is for creating potential leads to offer your product to people who don't know much about your brand yet would benefit from it. Marketing emails are more likely to include templates that contain images or videos, while sales emails will just be text and a simple format.
+
Yes, you have the rights for the generated content. You are free to use it however you want.
+
Yes, Writecream's cold email marketing software answers all your marketing content needs using email marketing tools to help you write cold email introduction, business emails, promotional email, and in general perform mass email campaign to increase your conversion rate, reply rate and secure a potential buyer.
+
Yes, we have multi-lingual support. Writecream supports over 75 languages. The complete list is given below. Multi-lingual support is available across all our tools, including long-form editor (A.I Article Writer), cold email icebreakers, LinkedIn icebreakers, image icebreakers, audio icebreakers, voice-over, and more.
List of supported languages: Afrikaans, Albanian, Amharic, Arabic, Armenian, Azerbaijani, Bengali, Bosnian, Bulgarian, Chinese (Simplified), Catalan, Chinese (Traditional), Croatian, Czech, Danish, Dari, Dutch, English, Estonian, Finnish, French, French Canadian, Georgian, German, Greek, Gujarati, Haitian Creole, Hausa, Hebrew, Hindi, Hungarian, Icelandic, Indonesian, Italian, Japanese, Kannada, Kazakh, Korean, Latvian, Lithuanian, Macedonian, Malay, Malayalam, Maltese, Mongolian, Norwegian, Farsi (Persian), Pashto, Polish, Portuguese, Romanian, Russian, Serbian, Sinhala, Slovak, Slovenian, Somali, Spanish, Spanish Mexican, Swahili, Swedish, Filipino Tagalog, Tamil, Telugu, Thai, Turkish, Ukrainian, Urdu, Uzbek, Vietnamese, Welsh
+
Yes, the outputs are free of plagiarism. Our A.I. generates a unique piece of original content for every output. There is also a plagiarism checker in the dashboard.
+
Yes! You can avail a no-questions-asked refund within 30 days after subscribing to one of our plans. Please use the chat option in the bottom right corner to raise a refund request or write to us at care@writecream.com.
+
No, a credit card isn't required.
+
Yes, you can upload a CSV file and the A.I. will generate personalized icebreakers for all the rows. Based on the number of rows, the processing can take some time.
+
Most of the personalized icebreakers are good to go. But we recommend taking out a few minutes and taking a quick glance through the generated icebreakers.