Step-by-Step Guide: How to Use Writecream's Free Amazon Product  Description Generator 
In just a few simple steps, you can leverage the power of the AI Amazon Product Description Generator to create compelling and personalized product descriptions that resonate with your target audience.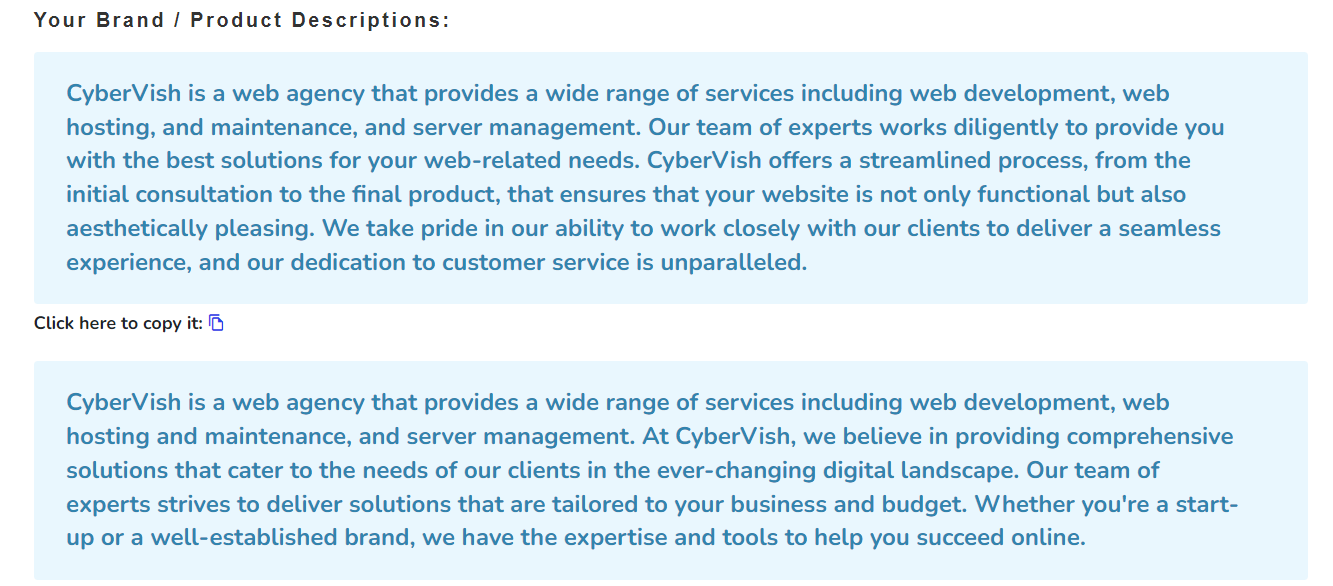 What is the AI Amazon Product Description Generator?
The AI Amazon Product Description Generator is an advanced tool designed to write product descriptions for Amazon listings, helping sellers create engaging and persuasive content effortlessly. Improve your product listings with professional copywriting, appealing formats, and persuasive bullet points for better sales.
Does Writecream support languages other than English?
admin
2021-09-27T12:13:00+00:00
Yes, we have multi-lingual support. Writecream supports over 75 languages. The complete list is given below. Multi-lingual support is available across all our tools, including long-form editor (A.I Article Writer), cold email icebreakers, LinkedIn icebreakers, image icebreakers, audio icebreakers, and voice-over.
List of supported languages: Afrikaans, Albanian, Amharic, Arabic, Armenian, Azerbaijani, Bengali, Bosnian, Bulgarian, Chinese (Simplified), Catalan, Chinese (Traditional), Croatian, Czech, Danish, Dari, Dutch, English, Estonian, Finnish, French, French Canadian, Georgian, German, Greek, Gujarati, Haitian Creole, Hausa, Hebrew, Hindi, Hungarian, Icelandic, Indonesian, Italian, Japanese, Kannada, Kazakh, Korean, Latvian, Lithuanian, Macedonian, Malay, Malayalam, Maltese, Mongolian, Norwegian, Farsi (Persian), Pashto, Polish, Portuguese, Romanian, Russian, Serbian, Sinhala, Slovak, Slovenian, Somali, Spanish, Spanish Mexican, Swahili, Swedish, Filipino Tagalog, Tamil, Telugu, Thai, Turkish, Ukrainian, Urdu, Uzbek, Vietnamese, Welsh