Use Writecream's AI to
rephrase articles
Article rephrasing is to express information in a new way. It is to make changes in a text by replacing words, phrases, sentences, and sometimes whole paragraphs to make the text look unique and more engaging. Writecream makes it possible for everyone to write and rephrase. Try Now For Free. No credit card  required!
Free forever, upgrade as your business grows!
Start rephrasing articles for free below!
If you need help, please refer to the video tutorial above or the detailed step-by-step instructions enlisted below.
Re-write your content with article rephraser in these simple steps!
Effortlessly paraphrase online for original and engaging content using these simple steps: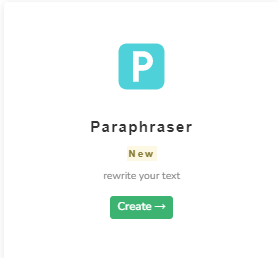 Paraphrase Tool: Mastering Article Rewriting for Flawless Content
Paraphrasing is the process of expressing someone else's ideas or content in your own words while keeping the original meaning intact. Article rewriting tool, also known as rephrasing tool or rewording tool, involves modifying an existing article to make it appear fresh and unique. These practices are essential in various fields, including academia, journalism, and digital marketing, as they help avoid plagiarism and ensure the authenticity of your work.
And ta-da, you will get your AI-generated Article Rephraser in seconds!
Choose one of the generated outputs or keep generating till the paraphraser gives an output that as a content marketer you approve and contains your target keyword. It's that easy!
Article Rephraser Tool
Using Writecream's AI, you can rephrase articles for your content in as quickly as 5 minutes. You can rewrite using the Article Rephraser tool present there. Rephrase Articles to lure potential visitors and increase the number of visitors on your site.
Rephrase Article For Me