In comparison to SpeedWrite, Writecream lets you generate
cold emails
sales messages
blog articles
voice-overs
podcasts
icebreakers
Use Writecream's AI to generate
cold emails
sales messages
blog articles
voice-overs
podcasts
icebreakers
Create marketing content, long-form content & sales emails in seconds. Get unlimited access to Writecream today with our starter plan, professional plan or annual plans.
Writecream Pricing
1-month Access
Unlimited words
75 languages
SpeedWrite Pricing
1-month access
100,000 words
1 language
Feature
Writecream
SpeedWrite
AI Technology
GPT-3 + Proprietary
GPT-3
Free Trial
✅ Free Forever
✅
Templates
✅
✅
24×7 Support
✅
❌
Mobile App
✅
❌
Multilingual
75 languages
1 language
Long-Form Editor

✅

with 4-click Article Generator

✅
Voiceover
✅
❌
Use-Cases
40+
30+
Browser Extension
✅
❌
Plagiarism Checker
✅
✅
Trustpilot Rating
4.9/5
4.8/5
G2 Rating
4.8/5
4.8/5
Capterra Rating
4.8/5
4.9/5
SourceForge Rating
5/5
–
AppSumo Rating
4.9/5
–
Monthly Price
$29
$7.99
Word Count
Unlimited
100,000
Create blog articles, ads, podcasts, videos, and more in minutes!
Then convert the generated blog article to a podcast or YouTube video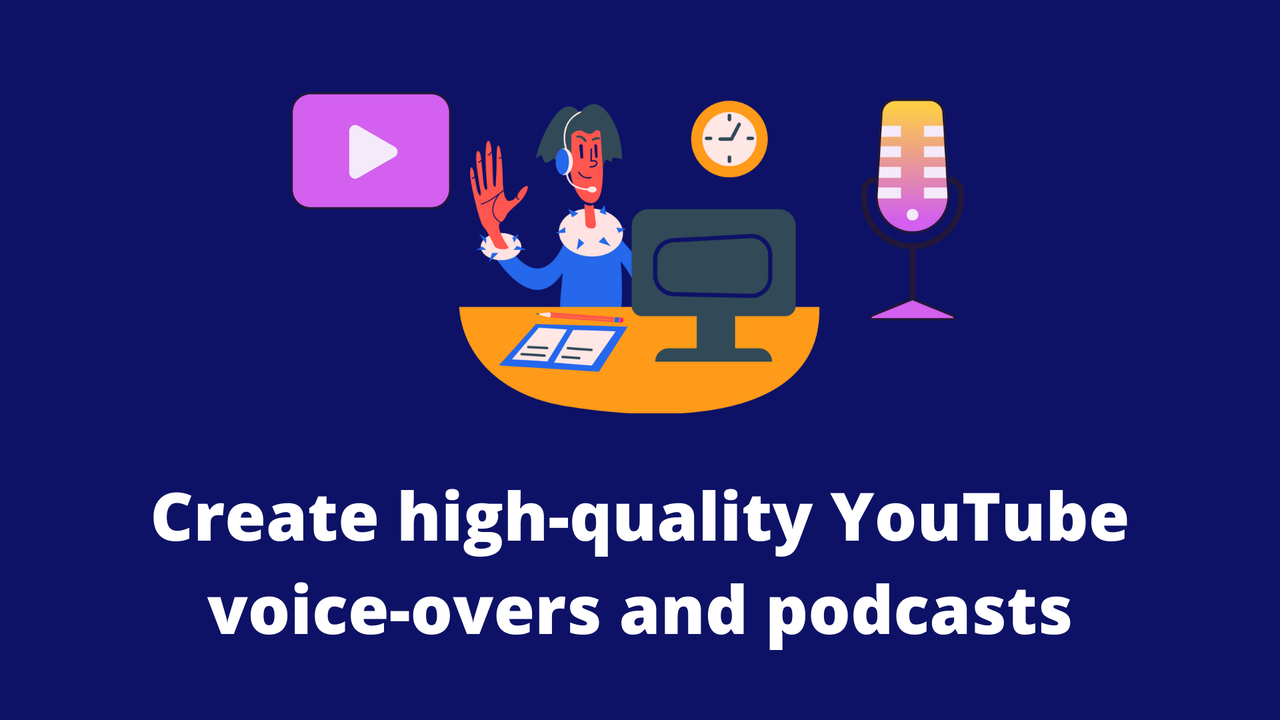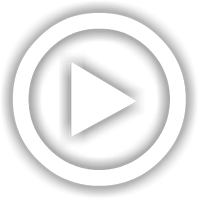 .
.
.
So, using Writecream, you can go from a product name to a blog article with key features, email subject, subject lines, social media content, YouTube video and podcast in minutes and other high-quality content! Here's a quick summary of the steps:
1. Enter product description
As a business owner, start by entering a sentence or two about what your product or service does or blog content ideas.
2. Generate content ideas
Once you enter the product info and content types, our A.I. writing assistant will suggest some content ideas or content templates.
3. Generate a long blog article
Pick any idea or content briefs and use our long-form editor to write an article with original content (there is no word limit).
4. Convert blog to podcast or voice-over
Use the Human Voice tool to generate podcast & YouTube voiceover and plagiarism-free content.
Here is a video generated completely using Writecream
Besides creating articles and videos in seconds, Writecream can also help increase your sales
Increase your sales using personalized icebreakers
Increase your sales using personalized icebreakers
You must receive loads of spam emails daily, and your brain has wired itself to ignore them. Your prospect's brain works the same way. They are used to ignoring emails sent by machines. Is there a way to break through the brain's spam filters? Yes! Enter personalization.
You can write a personalized introduction for your prospect based on their work, education, and experience. Include this introduction at the top of your email/message, and you will be surprised. Your read rates and conversions will soar, and so will your sales!
Hyper-Personalized Icebreakers
What can Writecream personalize?
What can Writecream personalize?
Join over 10,000+ companies that trust Writecream
Our customers use Writecream to create loads of content daily – and are absolutely loving it!
Sai Mohith
Founder, Syncsa
Saving 40 hours/week with WriteCream
We are a digital growth agency that helps SaaS & Service companies by leveraging digital marketing for omnichannel presence and helping them accelerate their revenue.
At Syncsa, we use cold emailing as our primary source for lead generation. We believe the best way to make our emails stand out from the hundred's cold emails that our target recipient receives is through personalized first liners that connect with the reader's mind
This is easier said than done because cold emailing requires special attention to detail. You have to learn about their business and come up with an opener that would make it seem authentic rather than using a general template — something that can be time-consuming and difficult without the help of a copywriter.
That's why, when we saw Writecream on Appsumo, we immediately decided to use the WriteCream AI copywriter tool to help us with our process.
Imagine being able to generate ice breaking emails that are custom-made for the recipient just by supplying a website URL or LinkedIn profile.
That way, we were able to spend more time focusing on leads and moving closer to closing deals.
Brilliant! And that's just one feature.
Every feature from personalized introductions for LinkedIn outreach, to Blog Heading Expander (which turns a single line into a full paragraph) has been polished to perfection with WriteCream
Cheers to the WriteCream team, and please, guys, don't stop. You are literally on your way to redefine the future of the AI copywriting market!
Hüppe Keith
Founder, TimeKeeper
Blown away! It really is the cream of the crop for AI writing tools.
I have a few different AI writing tools, but when I tried Writecream for the first time I was just blown away.
Writecream really pushes the limits of what AI writing can do. For example, personalized introductions by just giving the AI a website URL to work with. I read through 4 or 5 introductions that were better than what I could have written myself. I knew at this point I was a customer for life.
The AI out put will save your company so much time and money. You will look like a big shot marketing guru by using this tool to write for you.
Customer support is also very responsive. I had a few conversations through their live chat to ask some questions about my account and get clarity.
5 Stars because: AI output is the best out of all the AI tools I have tried and because customer support has live chat to talk to an agent when you encounter any problems.
Hugo Sanguino
ERP Developer
Spanish? Buy now!
It only took me 3 minutes to decide to buy it. I have tried almost every single GPT-3/AI on the LTD market, no kidding! but this is the only one that gave me the correct output for my products and brand in Spanish language. Also, UI is simple and clean, including the long form editor (beta)' that is important to me, the founder (Krittin) has been very active in the FB groups with a nice attitude and very responsive, that is good sign!. It was a surprise how fast Writecream is. I hope it stays as fast as it is now!
Frank Didszuleit
Founder, Didszuleit
Writecream is MY Game Changer!
Writecream is a game-changer for me. Writecream1 creates high converting copy for me, allowing me to focus on the important tasks that require your time and attention.
Writecream is a huge time saver for people like me, who need to generate content for multiple platforms, and at the same time, cannot spend all day doing that. Writecream is able to generate unique and engaging content based on my ideas. I love how it can even generate customized content based on my customers and projects!
The best thing about Writecream is that there is no work on my end. The tool does all the magic for me - creating blog posts, making Facebook ad copies, writing landing pages, product descriptions, and even writing my next angel funding email. Really - it's like magic!
Gennady Batrakov
Founder, Blogely
Amazing app -
Exactly what I was looking for - personalization with AI. I tested on LinkedIn and it came out perfect. It would take me an hour to do like 15-20 personalization. I find this staff difficult... Surprisingly, when I do it myself, my brain quickly loses its cool.
I wanted to hire someone to do just that all day long. However, I doubt that a hired person would achieve this level of success.
Love it. So, thank you for saving me a time and money.
No question - big 5 tacos.
I hope the company will specialize just on that, and they will do very well.
A content marketers secret weapon!
This tool is perfect for people who are looking for a way to automate their marketing. I love that I can automate my emails. This has helped me reach out to leads and prospects more efficiently. I'm able to create personalized emails for my leads and prospects and keep them interested in my messaging. Designing emails is an important part of marketing, and I love that I can do it all through this tool.
◘ That was written VIA the product review generator!
As you can see, it's simply amazing at what it does. I'm looking forward to the content rewrite tool, but as it stands it's truly fantastic and makes getting a website off the ground and reviews (which I do many of) a piece of cake, it's as easy as... a click of a button!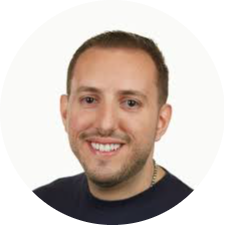 Nicholas Scalice
Founder, Earnworthy
A solid tool that does what it says
This is a no-brainer 5 Taco deal. While AI-powered tools are all the rage right now, finding one that can especially help with specific use cases like cold email outreach and intros is rare. I didn't think it would work as well as it did, but so far, the intros and personalization text I've generated with it has been spot on. Better than what I could have come up with and so much less hassle.
Ankit S J B Rana
Marketing Director, Filma
A different type of AI Copywriting Tool
Writecream is unique and different from other AI writing tools out there.
1) The results are better, more relevant, and is on topic
2) Its got a unique set of tools for emails and outreach
3) It is pretty fast and again, the output is super relevant
The following is a real example to create a meta description for a blog post -
Input:
Topic - Setup and Configure WordPress Website
Description -
After years of working in WordPress and improving countless websites, I made a personal list of things I check every time.
This blog is the list of over 23 essential things that I set up and configure to get the most out of a WordPress website.
Best Output-
WordPress is a great platform for building a website, but it can be a challenge to get the most from your website. This blog includes 23 essential things that you should configure to get the most from your website.
I'd say the results are pretty good and am going to be testing it out quite a bit
Sebestian Ong
Global SMM Specialist, Swiss Post Solutions
Great tool for content creators
Writecream is particularly useful in providing a structure for your blog if longform content is one of your challenges. This helps me a lot, as I just take all my points and put them under the right headlines, and have a clear flow in my blog.
What features are included in the plan?
Icebreakers
✔️ Cold Emails
✔️ LinkedIn Outreach
✔️ Backlink Campaigns
✔️ Image Icebreakers
✔️ Audio Icebreakers
Digital Ads Copy
✔️ Facebook Ads
✔️ Google Ads
✔️ Instagram Ads
✔️ LinkedIn Ads (Soon)
✔️ Twitter Ads (Soon)
Articles & Blogs
✔️ Long-Form Editor (A.I Article Writer)
✔️ Blog Ideas, Intros & Outlines
✔️ Section Expander & Conclusion
✔️ Heading & Summarizer
✔️ Plagiarism Checker
SEO & Copywriting
✔️ Feature to Benefit
✔️ Before-After-Bridge
✔️ Value Proposition
✔️ Website Title & Sub-Headline
✔️ SEO Meta Descriptions and Digital Ad Copies
Video & Audio
✔️ Podcasts
✔️ Voice Notes
✔️ YouTube Video Script
✔️ YouTube Video Voice-Over
✔️ YouTube Video Ideation
Social Media
✔️ Social Media Post Captions
✔️ Engaging Social Media Posts
✔️ Compelling Bullet Points
✔️ Product Reviews
✔️ Quora Answer Assist
How much content can I generate each month using this plan?
You can create unlimited content each month using this plan. Unlimited words, advanced features, long-form articles, unlimited credits – ZERO limits. There are absolutely no limits – create content and high-quality articles to your heart's desire. Get unlimited access to Writecream today and our excellent customer service!
Unlimited
5,000-word Articles
Unlimited
1,000-word Articles
Unlimited
YouTube voiceovers
Unlimited
Sales Icebreakers
+
Unlimited access to all the 35+ other tools in the dashboard
Trusted by these amazing brands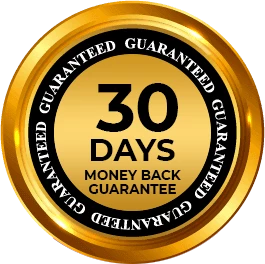 Plus, You're Fully Protected By Our 30-Day Money-Back Guarantee
If you aren't floored by how easy it is to write your sales pages, ads and email campaigns, we insist you contact our response team for an instant, no-questions asked, FULL refund.
Or if you find another product that has everything that Writecream has at an even lower price than what you're getting it for today… then you are entitled to a full refund during your 30 day test-drive period. No questions asked.
Still got questions? Contact our 24×7 support using the chat button in the bottom-right corner
Does Writecream support languages other than English?
admin
2021-09-27T12:13:00+00:00
Yes, we have multi-lingual support. Writecream supports over 75 languages. The complete list is given below. Multi-lingual support is available across all our tools, including long-form editor (A.I Article Writer), cold email icebreakers, LinkedIn icebreakers, image icebreakers, audio icebreakers, and voice-over.
List of supported languages: Afrikaans, Albanian, Amharic, Arabic, Armenian, Azerbaijani, Bengali, Bosnian, Bulgarian, Chinese (Simplified), Catalan, Chinese (Traditional), Croatian, Czech, Danish, Dari, Dutch, English, Estonian, Finnish, French, French Canadian, Georgian, German, Greek, Gujarati, Haitian Creole, Hausa, Hebrew, Hindi, Hungarian, Icelandic, Indonesian, Italian, Japanese, Kannada, Kazakh, Korean, Latvian, Lithuanian, Macedonian, Malay, Malayalam, Maltese, Mongolian, Norwegian, Farsi (Persian), Pashto, Polish, Portuguese, Romanian, Russian, Serbian, Sinhala, Slovak, Slovenian, Somali, Spanish, Spanish Mexican, Swahili, Swedish, Filipino Tagalog, Tamil, Telugu, Thai, Turkish, Ukrainian, Urdu, Uzbek, Vietnamese, Welsh