Use Writecream's A.I to generate
Blog Sections
Blog Articles
Stories
Essays
Copywriting Frameworks
Social Media Content
Ad Copies
Use Writecream's AI to generate
cold emails
sales messages
blog articles
voice-overs
podcasts
icebreakers
Get a creative head-start for your Blogging/Vlogging needs. From blogs to YouTube Video ideas and podcasts to social media content, generate amazing content for your subscribers for a range of use cases in no time.
Free forever, upgrade as your business grows!
Connect to your audience on a larger extent using Writecream.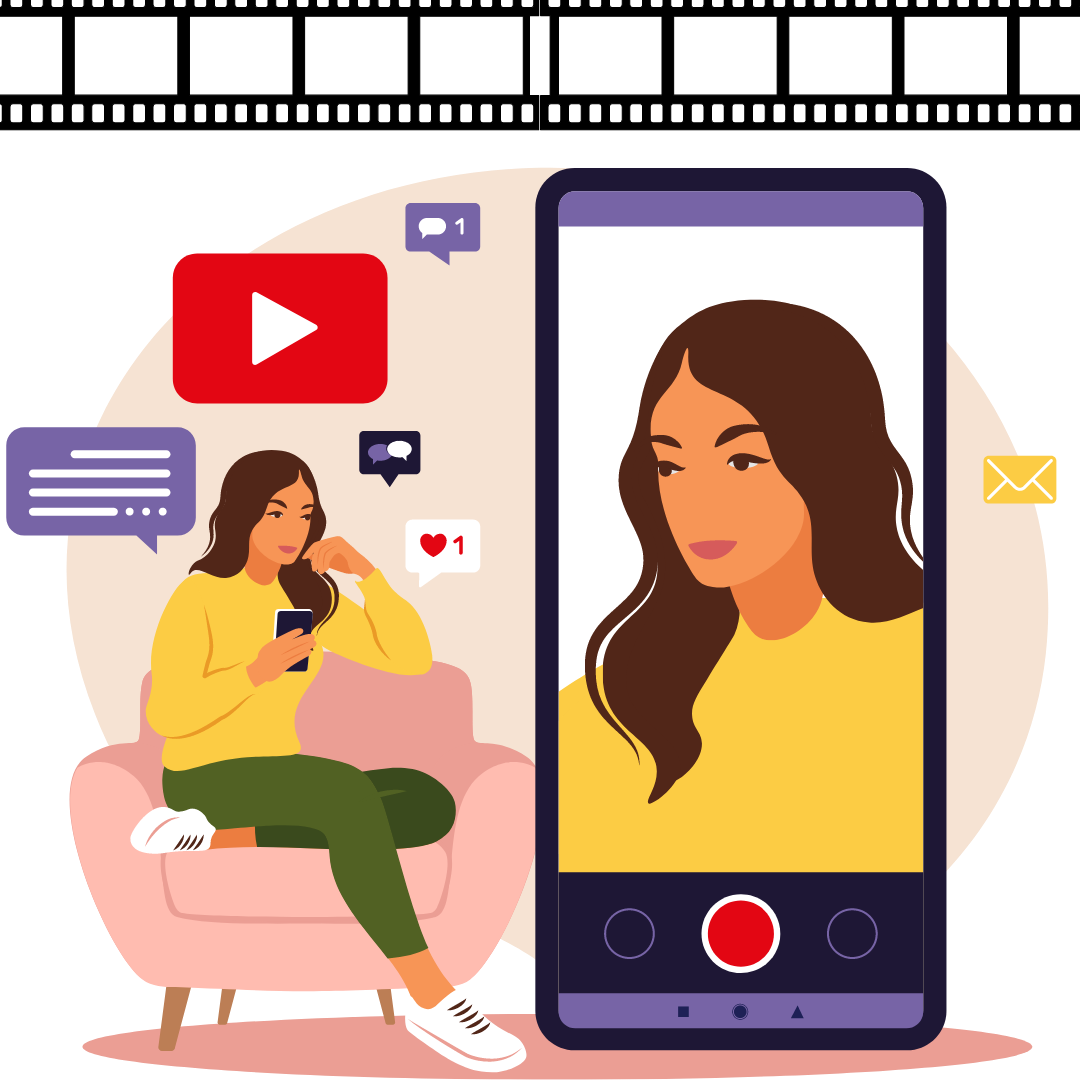 The recipe for amazing Blogs
We know that writing a blog takes up a lot of research work and a lot of time. So, we thought why not make it simple for you? Writecream offers you a long-form editor, using which you can cater to all your blogs, articles, essays, stories needs.
Long-Form Editor
Using Writecream's Long-form editor, you can write your article as quickly as 5 minutes
You can write the whole article using the specialized tools present there in one place
Write For Me
Want some YouTube Inspiration?
Harness the power of AI with the Video Idea Generator Tool for your YouTube channel. Writecream's AI tool generates some trendy ideas which have the potential to increase your engagement tremendously!
Writecream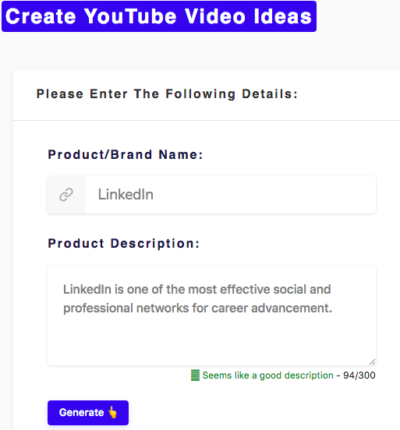 YouTube Video Idea
Your mind blowing video idea is just a few steps away. Get trendy ideas using Writecream A.I in a matter of minutes. try it out today!
Generate
YouTube Voiceovers/Podcasts
Generate high-end human sounding Voice-overs or Podcasts for YouTube or any other platform.
Writecream – BAB Framework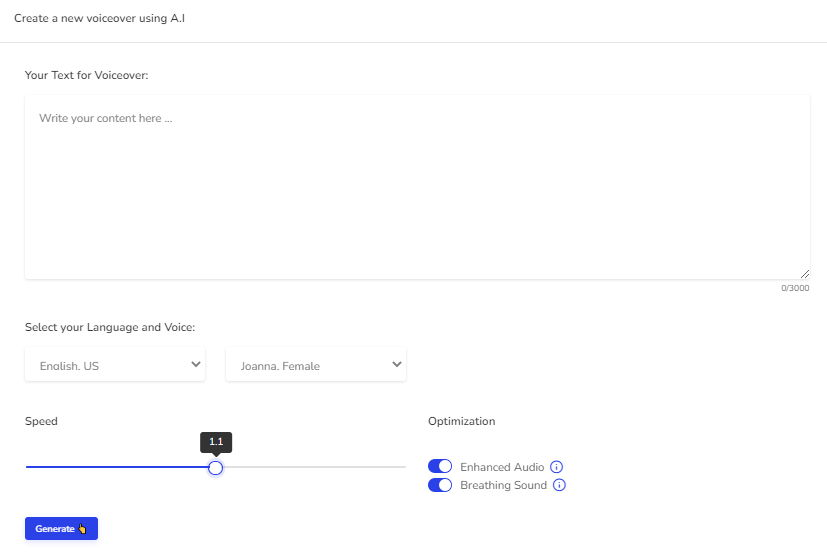 YouTube Voiceovers/Podcasts
You do not have to spend hours in generating voiceovers and recording podcasts now. Use Writecream and generate human sounding voiceovers at your fingertips. Try it out for free today!
Generate
A caption is often a deciding factor for the viewer to decide whether to engage with your content or not. So, Generate captions for your Instagram or Facebook that are engaging and will divert your audience to your Blog/Vlog.
Writecream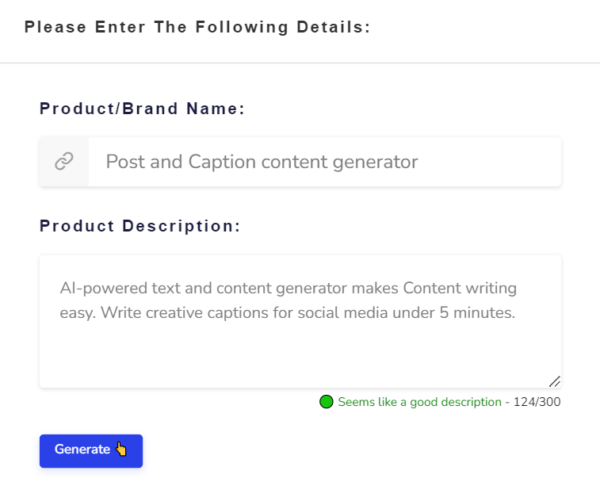 Instagram/Facebook Captions
Using Writecream's Instagram caption generator, you can generate content and captions for your social media that are engaging and creative. You can generate the content using the specialised tools present there in one place
Generate
Does Writecream support languages other than English?
admin
2021-09-27T12:13:00+00:00
Yes, we have multi-lingual support. Writecream supports over 75 languages. The complete list is given below. Multi-lingual support is available across all our tools, including long-form editor (A.I Article Writer), cold email icebreakers, LinkedIn icebreakers, image icebreakers, audio icebreakers, and voice-over.
List of supported languages: Afrikaans, Albanian, Amharic, Arabic, Armenian, Azerbaijani, Bengali, Bosnian, Bulgarian, Chinese (Simplified), Catalan, Chinese (Traditional), Croatian, Czech, Danish, Dari, Dutch, English, Estonian, Finnish, French, French Canadian, Georgian, German, Greek, Gujarati, Haitian Creole, Hausa, Hebrew, Hindi, Hungarian, Icelandic, Indonesian, Italian, Japanese, Kannada, Kazakh, Korean, Latvian, Lithuanian, Macedonian, Malay, Malayalam, Maltese, Mongolian, Norwegian, Farsi (Persian), Pashto, Polish, Portuguese, Romanian, Russian, Serbian, Sinhala, Slovak, Slovenian, Somali, Spanish, Spanish Mexican, Swahili, Swedish, Filipino Tagalog, Tamil, Telugu, Thai, Turkish, Ukrainian, Urdu, Uzbek, Vietnamese, Welsh