Use Writecream's A.I to generate
eBay Product Descriptions
Use Writecream's AI to generate
cold emails
sales messages
blog articles
voice-overs
podcasts
icebreakers
Generate compelling product descriptions and item description for your product listings on eBay at a very minimal cost to rank at the top of the results of search engines. Try it for free today. No credit card is required and flexible pricing options.
Free forever, upgrade your pricing model as your eCommerce business grows!
Start generating eBay Product Descriptions for free below
If you need help, please refer to the video tutorial above or the detailed step-by-step instructions at the end of the page
Let's skip to the part that matters the most…
You will need to enter a product title that is an informative phrase, increasing conversion rates of up to 80 characters and luring potential buyers. Imagine the words or phrases your potential customers may use to search for your item which includes item specifics, item details, and item description with original content. You can do this in a matter of seconds, even on mobile devices using Writecream's online tools.

Generate eBay listing titles in these simple steps!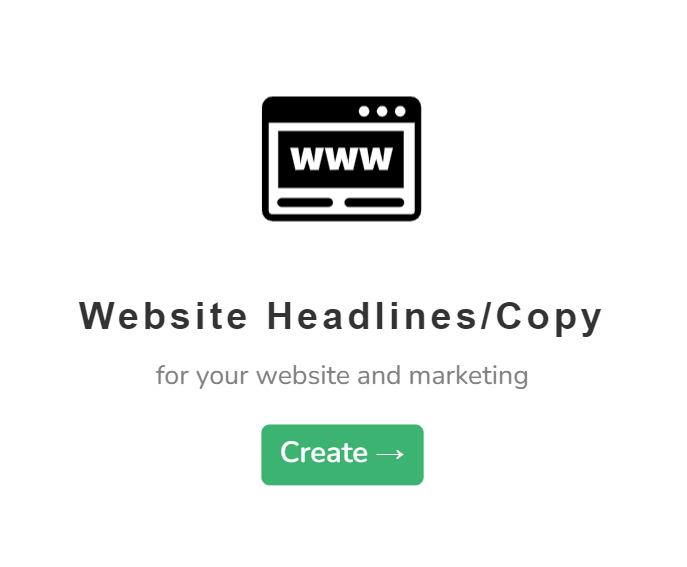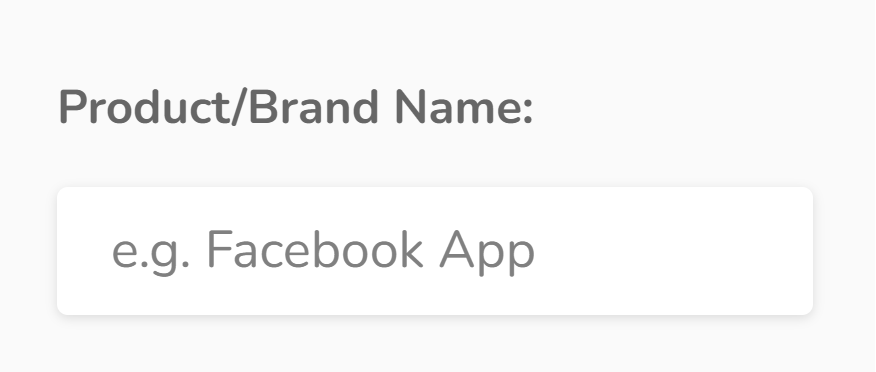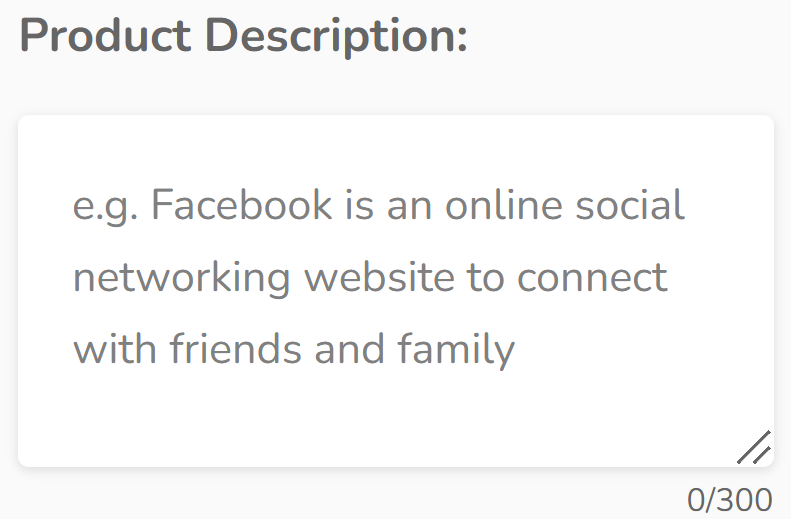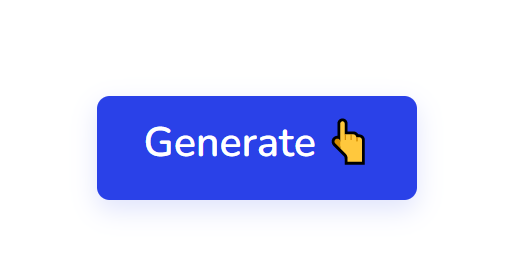 Here are a few titles I generated using the same product description tool
Generating product descriptions using Writecream's eCommerce product description and other copywriting software.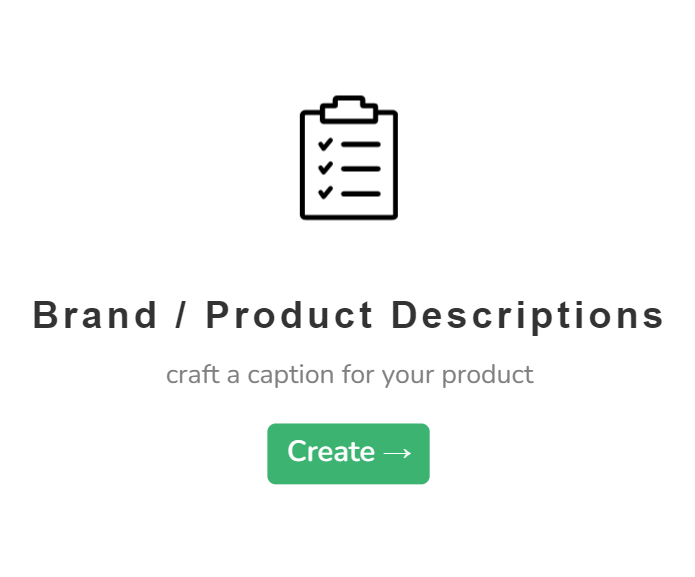 I used this EBay title builder tool for the same products as above to write catchy product titles and product listings. Here's what I got:
Now, follow all the other steps and generate the perfect eBay listing and click on 'List your Item'

Enter product description
Start by entering a sentence or two about what your product or service does, product variation, business policies, shipping rates, return shipping costs, shipping service cost, pricing models, shipping details, item conditions and other details.
Generate eBay Product Description
Once you enter the short item description and our AI-powered copywriting tools will suggest some compelling eBay product descriptions and product title lure potential buyers.
After which your engaging product content with professional templates would be ready to be displayed on EBay.
FAQs
+
You can click on the chat button to have a word with our support team. If you prefer email, drop us a line at support@writecream.com.
+
Yes, we have a bunch of them on our YouTube channel! We have videos for almost every feature and issue, and questions people may face.
+
Yes, you have the right to the generated high-quality content. You are free to use the original content however you want.
+
Of course! Here is a 1,300+ word article written using Writecream: https://bit.ly/writecream-ai-blog
+
You must first understand what components you need, and select from the product description templates before you can create an excellent product description for use on eBay to solve your content marketing issues. Within your content, there are six important things to include so that your power user get exactly what you mean and the details they want and other product variation.
+
A PDP is an informational page on daily business sites that provides important information about a specific product, pricing model, item form and item conditions to provide information to prospective buyers. For example, if you're selling a sofa, the PPD might contain details about the sofa's dimensions, materials, available colours, item conditions, bid price, pictures taken from various angles, its collection, shipping rates, calculated shipping costs and warranty, and customer reviews. Maybe sometimes domestic shipping rate table, international shipping rate tables, international shipping services and shipping business policies are also mentioned. These pages help prospective buyers or international buyers determine which catalog products they want to purchase and whether or not they want to buy them.
+
Content marketing is an essential part of ecommerce and for product description writers because it builds trust and authority with customers.
If you consistently produce high-quality content, you're demonstrating that you're an expert in your field, you don't need professional writing experts and you really care about your customers which will, in turn, improve your search ranks. This builds customer loyalty in domestic regions and helps you attract more customers over time. Content marketing can also improve your site's search engine rankings, which can result in more conversions and sales and improve your daily business and user productivity.
+
Yes, we have multi-lingual support. Writecream supports over 75 languages. The complete list is given below. Multi-lingual support is available across all our tools, including long-form editor (A.I Article Writer), cold email icebreakers, LinkedIn icebreakers, image icebreakers, audio icebreakers, voice-over, and more.
List of supported languages: Afrikaans, Albanian, Amharic, Arabic, Armenian, Azerbaijani, Bengali, Bosnian, Bulgarian, Chinese (Simplified), Catalan, Chinese (Traditional), Croatian, Czech, Danish, Dari, Dutch, English, Estonian, Finnish, French, French Canadian, Georgian, German, Greek, Gujarati, Haitian Creole, Hausa, Hebrew, Hindi, Hungarian, Icelandic, Indonesian, Italian, Japanese, Kannada, Kazakh, Korean, Latvian, Lithuanian, Macedonian, Malay, Malayalam, Maltese, Mongolian, Norwegian, Farsi (Persian), Pashto, Polish, Portuguese, Romanian, Russian, Serbian, Sinhala, Slovak, Slovenian, Somali, Spanish, Spanish Mexican, Swahili, Swedish, Filipino Tagalog, Tamil, Telugu, Thai, Turkish, Ukrainian, Urdu, Uzbek, Vietnamese, Welsh
+
Yes, the outputs are free of plagiarism. Our A.I.-powered Meta Description Generator generates a unique piece of SEO content with focus keyword and SEO keywords for every input to impact search engine optimization.
+
Yes! You can avail a no-questions-asked refund within 30 days after subscribing to one of our plans even after your days of trial period finishes. Please use the chat option in the bottom right corner to raise a refund request or write to us at care@writecream.com.
+
Yes, you can upload a CSV file and the A.I. will generate personalized icebreakers for all the rows. Based on the number of rows, the processing can take some time.
+
No, a credit card isn't required.