Use Writecream's A.I to generate
Paragraphs
Use Writecream's AI to generate
cold emails
sales messages
blog articles
voice-overs
podcasts
icebreakers
Are you A Writer, Blogger, Student, and searching for writing paragraphs, articles it might be exhausting to think and write manually so automate it using Writecream's AI powered tool and generate paragraphs in matter of seconds. Try Now . No credit card is required.
Free forever, upgrade as your business grows!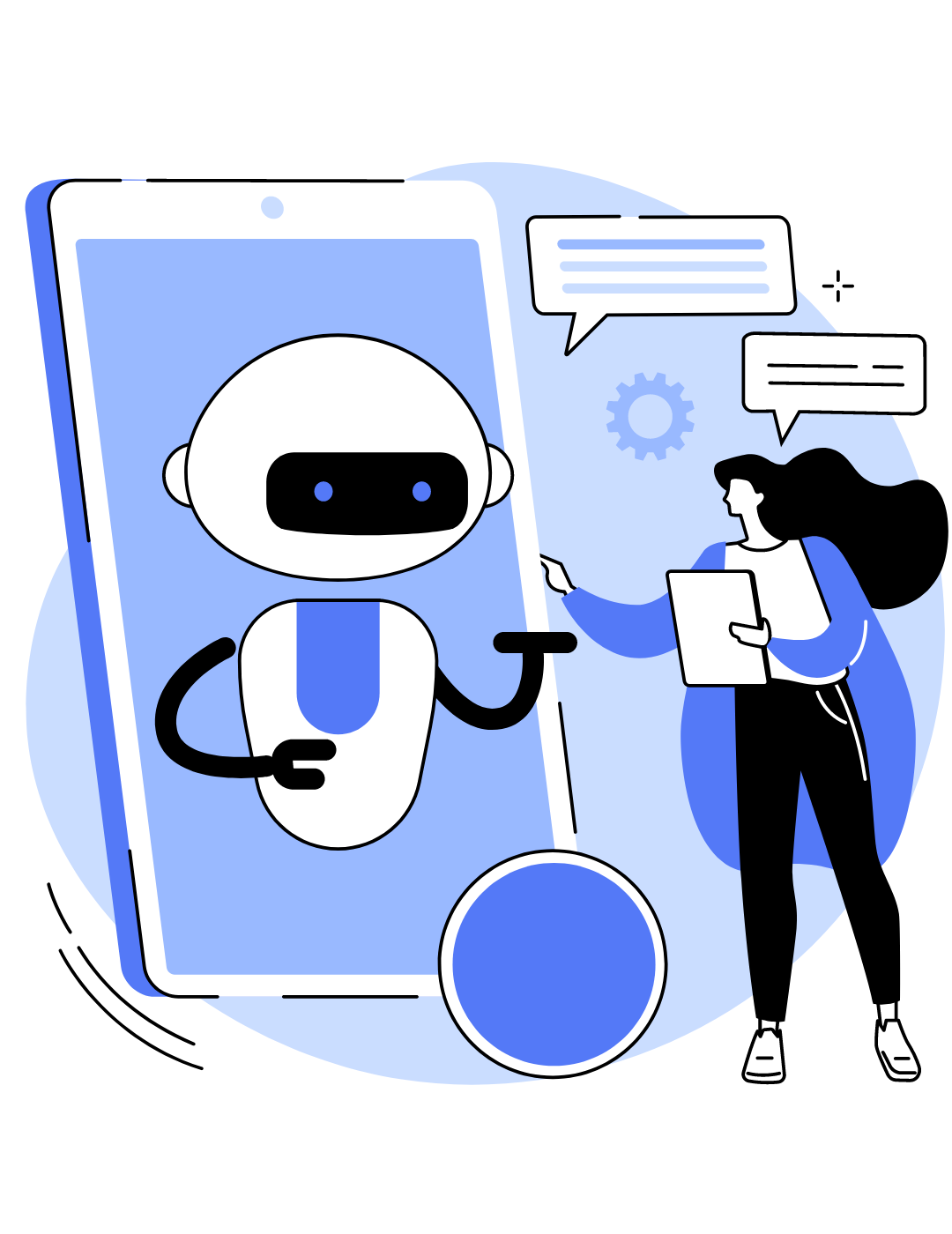 Use a Paragraph Generator: Unlock the Power of Automation
When it comes to creating content, having engaging paragraphs on any topic is crucial. That's where the right tools can make a significant difference. Imagine having a tool that allows you to generate captivating paragraphs effortlessly. With the wide range of paragraph generators available, you have the power to create a paragraph that captures attention and conveys your message effectively.
Using a tool to generate paragraphs not only saves time but also fuels your creativity. It's like having a partner in the writing process, where the words are already flowing and ideas are taking shape. Whether you need a tool to generate a single paragraph or multiple paragraphs, a reliable paragraph generator is your go-to solution.
The beauty of a paragraph generator is that it creates well-structured and coherent paragraphs tailored to your needs. It takes into account the topic, context, and desired tone to ensure that the generated paragraph aligns perfectly with your content goals. Moreover, a paragraph generator can also provide suggestions and variations, allowing you to choose the one that best fits your requirements.
In summary, utilizing a tool to generate paragraphs is a game-changer for content creators. It opens up a world of possibilities, enabling you to create engaging paragraphs on any topic effortlessly. So why struggle with crafting paragraphs from scratch when a paragraph generator can do the job for you? Embrace the power of these tools and unleash your creativity like never before.
Generate Paragraphs in these simple steps! While writing contents i.e., for blogs, articles and much more on a specific topic we need to write it on paragraphs and sometime it's too overwhelming to write things it needs so much of research ad so on so generating a paragraph automatic using Writecream's AI powered Paragraph generator tool can be a time savier so Try Now.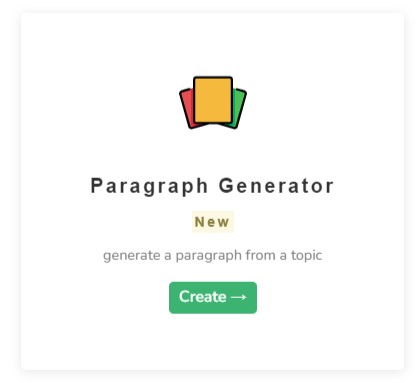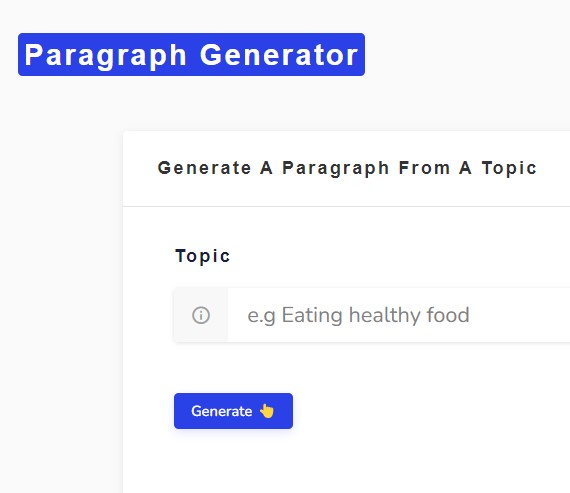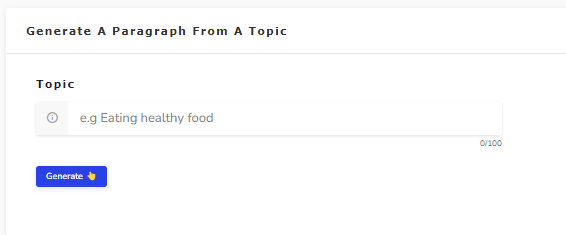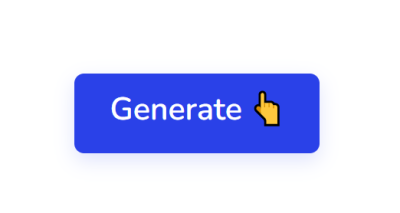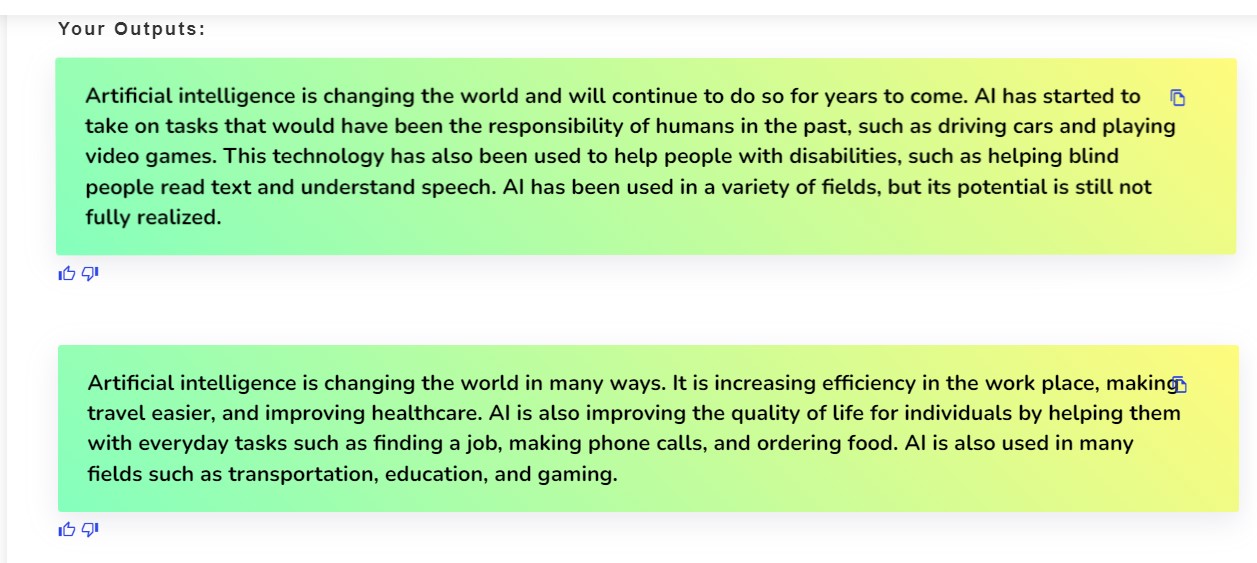 Generate Paragraphs in Seconds: Unleash the Power of AI Technology
If you're in search of a reliable content creation tool, look no further than a paragraph generator. When you want to use a paragraph that fits your needs perfectly, a generator is the ideal solution. With just a few clicks, you can have a well-crafted paragraph generated by a paragraph generator, saving you time and effort.
The beauty of using a paragraph generator lies in its ability to provide a random paragraph with the intention of serving your specific requirements. Whether you need an introduction, informative content, or a conclusion, the generator can generate a paragraph based on a given topic. Powered by advanced algorithms, the paragraph generator ensures that the generated paragraphs are accurate, relevant, and engaging.
Moreover, the paragraph generator leverages AI technology to provide an exceptional writing experience. It acts as an AI writer, generating high-quality paragraphs that meet your expectations. The best part is that it's a free tool that allows you to access its features without any cost. You can rely on this tool to generate paragraphs effortlessly, helping you in your content creation journey. So, if you're looking for a reliable and efficient way to create paragraphs, a paragraph generator is the perfect tool for you.
Using AI powered paragraph generator is time savier it saves lots of time and provide useful paragraphs in matter of seconds.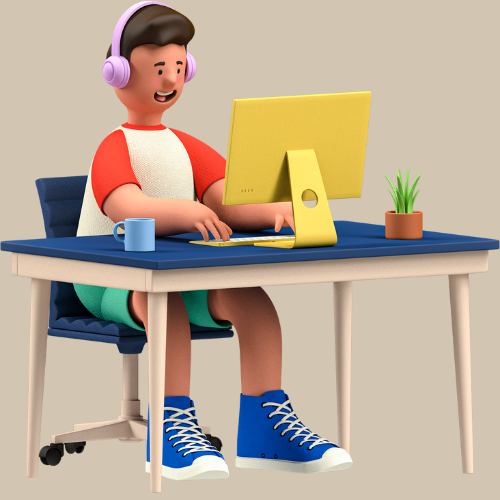 Mastering the Art of Keyword Placement in Paragraphs , Use Writecream's AI powered Paragraph Generator and other many more tools for free. Try now
The Writecream AI paragraph generator is an online tool that utilizes AI to generate high-quality paragraphs. With the power of AI, it can effectively generate a paragraph that meets your specific requirements. Whether you need a paragraph for an essay, article, or any other written piece, the paragraph generator is there to assist you.
By employing AI to generate a paragraph, this tool ensures that the content produced is coherent, engaging, and well-structured. It takes into account various factors such as the given topic, desired tone, and specific instructions to generate a paragraph that aligns perfectly with your needs.
Using the paragraph generator to generate paragraphs is particularly advantageous when it comes to creating compelling content. It serves as a powerful tool that takes care of the tedious task of crafting paragraphs, allowing you to focus on other aspects of your writing process.
One of the highlights of using this tool is the ability to generate a random paragraph. By using a random approach, it can provide unique and diverse paragraph variations, giving you creative inspiration and adding a touch of uniqueness to your work.
The tool not only allows you to generate a random paragraph but also provides flexibility in using a random word or phrase to kickstart your writing process. This feature enables you to explore new ideas and approach your writing from different angles.
In summary, the paragraph generator is a valuable online tool for content creators and writers. It uses AI to generate paragraphs, making it a convenient and efficient solution for various writing needs. Whether you need assistance in creating a compelling paragraph or generating random variations, this tool is here to make your writing experience smoother and more enjoyable.
Generate