Use Writecream's AI to generate
SEO Description
Need help writing SEO descriptions? Use our free SEO description generator for your website and get higher rankings and click through rates. Our free SEO description generator tool will write the SEO description for your page. Try it for free today. No credit card is required!
Free forever, upgrade as your business grows!
Start generating SEO descriptions for free below!
If you need help, please refer to the video tutorial above or the detailed step-by-step instructions at the end of the page
Generate SEO Descriptions in these simple steps!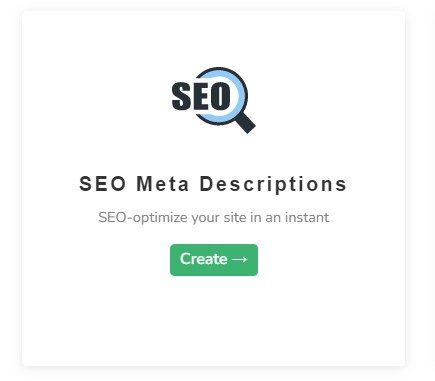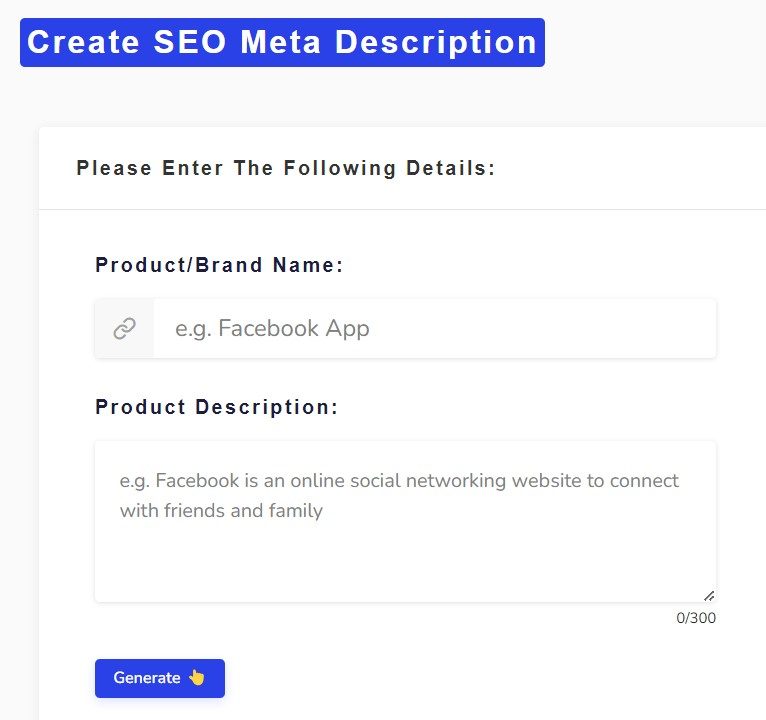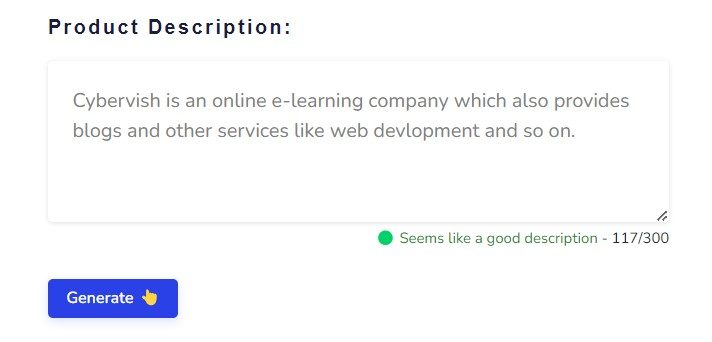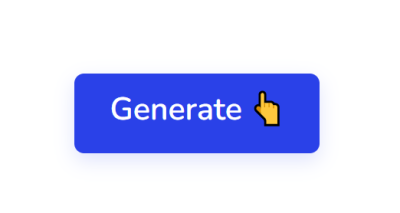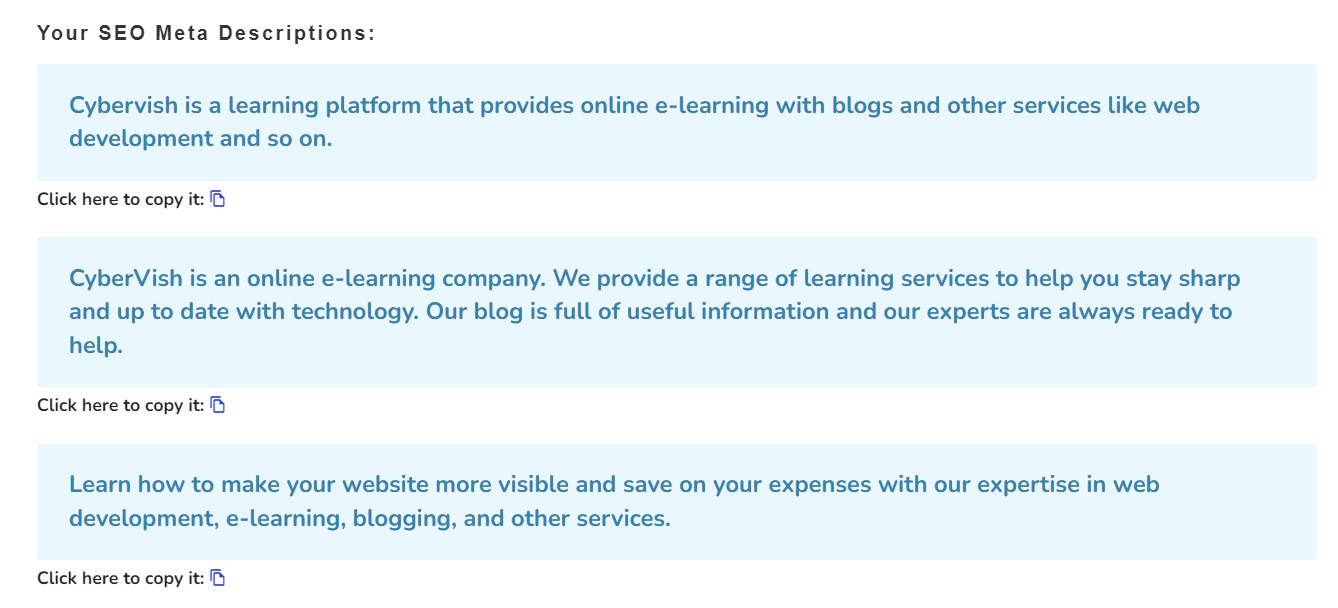 And ta-da, you will get your AI-generated SEO description with relevant keywords in seconds!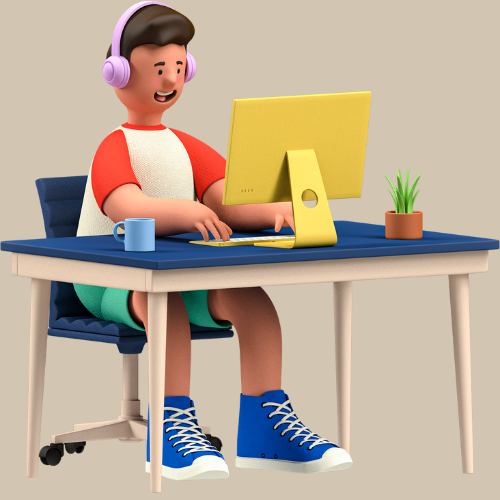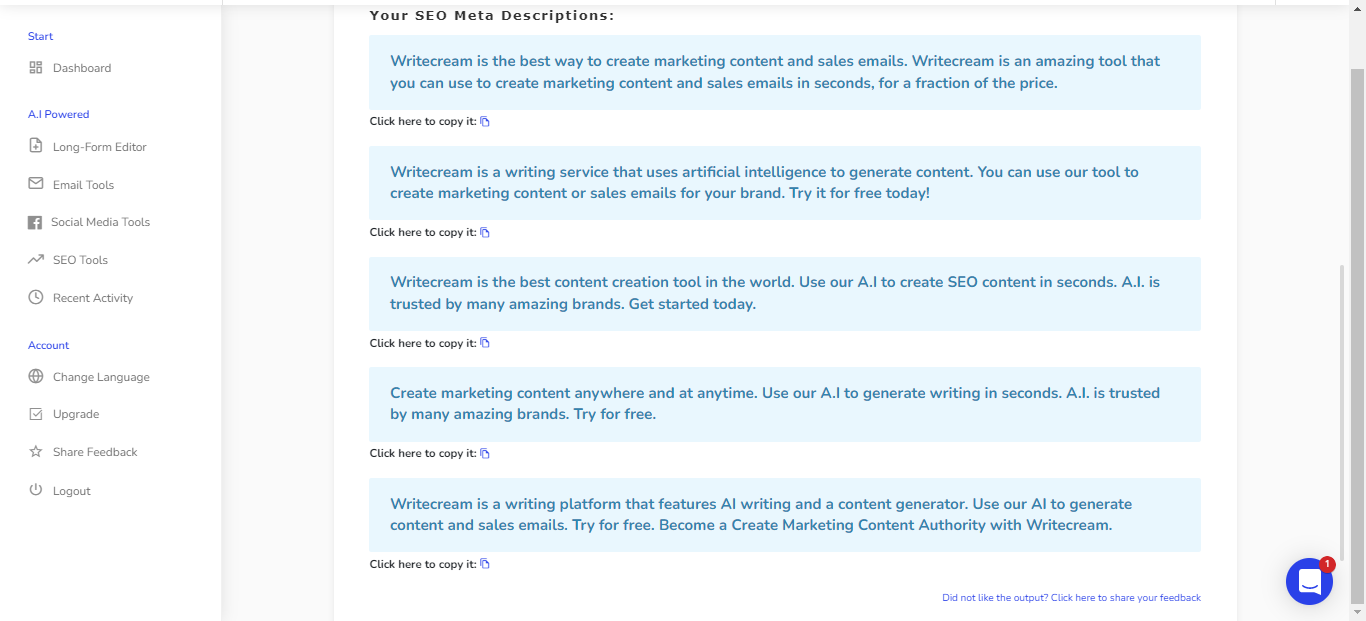 SEO Description Generator
Using Writecream's AI, you can generate SEO Descriptions for your website posts as quickly as 5 minutes.
You can write using the SEO description generator tool. Write compelling SEO descriptions to lure potential visitors and increase the number of visitors on your site.
Generate SEO Description For Me