Use Writecream's A.I to generate
Shopify Product Descriptions
Use Writecream's AI to generate
cold emails
sales messages
blog articles
voice-overs
podcasts
icebreakers
Generate quality product descriptions for your listing on Shopify at a very minimal cost to appear at the top of the results of search engines. Try it for free today. No credit card is required.
Free forever, upgrade your pricing plans and yearly plans as your business grows!
Start generating Shopify Product Descriptions for free below
If you need help, please refer to the video tutorial above or the detailed step-by-step instructions at the end of the page
Let's skip to the part that matters the most…
Business owners will need to enter a product title with relevant keywords that are informative phrases and can be applied for eCommerce stores of up to 80 characters to rank at the top of search engines results. Imagine the detailed description and the type of content in the form of words or phrases, or a couple of sentences your potential customers may use to search for your product and product features. You can do this in a matter of seconds using the product description generator tool of Writecream.
Generate Shopify listing titles and bulk descriptions in these simple steps!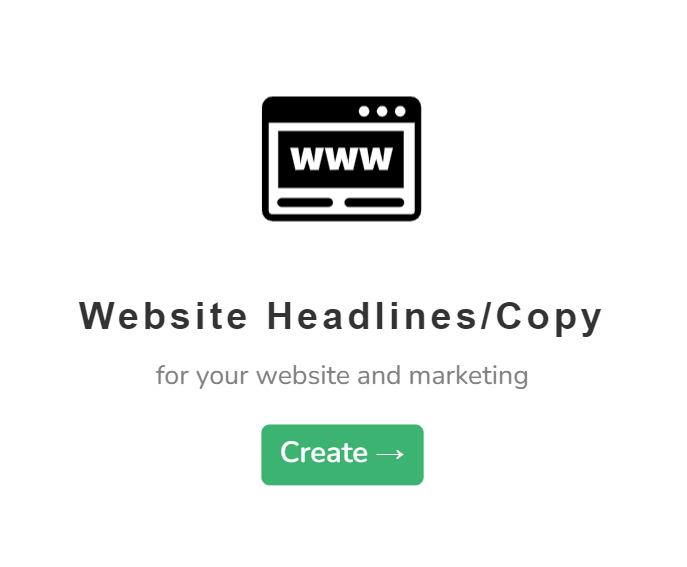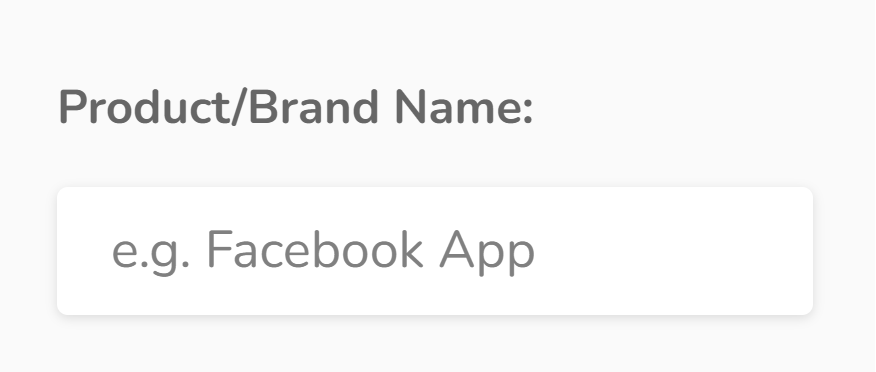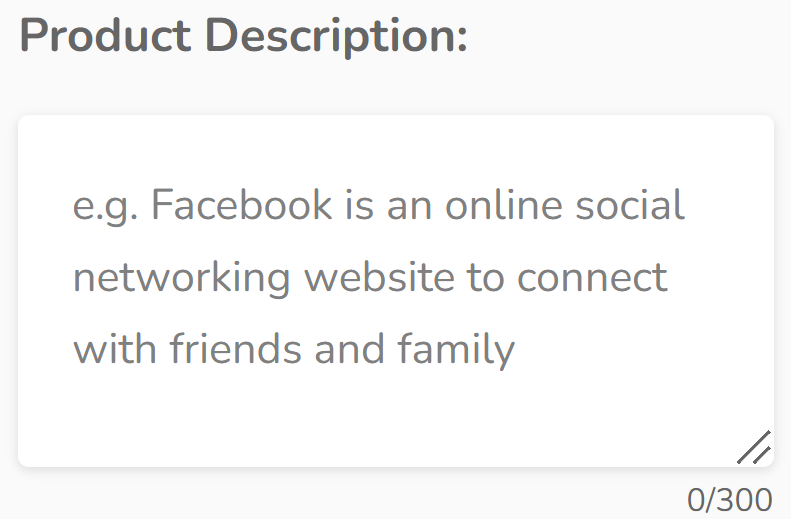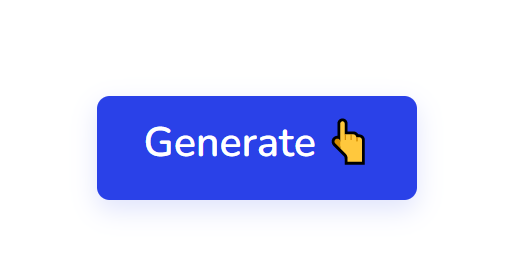 Here are a few examples of descriptive title I generated using the same product description writer tool.
Generating compelling descriptions for a blog post, meta description, hundreds of product descriptions and an app review using Writecream.
Generating product descriptions using Writecream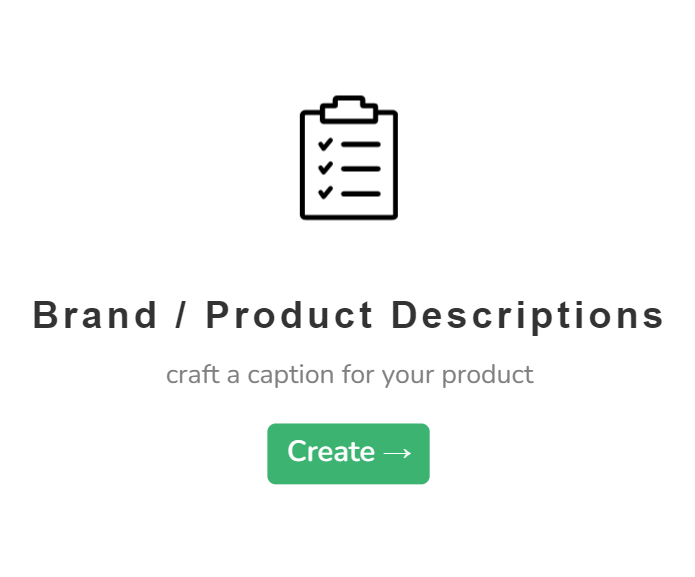 I used this eCommerce product description generator tool for the same products as above. Here's what I got:
Now, follow all the other steps and generate the perfect perfect product title and Shopify listing with relevant keywords and hundreds of product descriptions.
Enter product description
Start by entering the current description with relevant keywords about what your product or service does and what types of content you want.
Generate Shopify Product Description
Once you enter the short descriptions for SEO our AI will suggest some compelling Shopify product descriptions and meta descriptions better than professional copywriters.
FAQs
+
You can click on the chat button to have a word with our support team. If you prefer email, drop us a line at support@writecream.com.
+
Yes, we have a bunch of them on our YouTube channel! We have videos for almost every feature and issue, and questions people may face.
+
Yes, you as a content marketer have the rights to the generated content. You are free to use it however you want.
+
Of course! Here is a 1,300+ word article written using Writecream: https://bit.ly/writecream-ai-blog
+
Using Writecream, you can generate a 1000-word article in less than 30 minutes. Here is a video tutorial in which we actually do that: https://www.youtube.com/watch?v=SpcHCKISr6I
You can find a sample blog article generated using Writecream here.
+
As a content marketer, making sure your website has the right images, and meta description without grammatical errors and making sure your customer journey and user experience are designed to provide the best experience for your customers and premium users as well, is all part of making your website attractive to potential customers on regular basis. People who are looking for online purchase information of eCommerce products are primarily searching at product description pages, followed by review pages and image pages and the content type.
+
Knowing your audience means using the right style for your comprehensive description. This is the part that requires the greatest amount of preparation and time of writing. What kind of person buys your product? Sometimes the answer to the generation of description isn't always clear. For example, if your business sells school supplies, your customers are most likely not children. You've got to adjust your writing to appeal to busy parents instead. It means using the mode of communication or tone of voice that your customers prefer. One way to improve your content is to use words that are more emotional. For example, if you're writing about something that appeals to women, use words like "love" and "adore."
Before you write any words on a page, you might want to create some customer personas and figure out exactly who your target audience is. A quick read on the subject suggests that you might want to brainstorm ideas with other members of staff, business requirements and particularly content teams and product managers, to figure out exactly who will be reading the copy to write accurate descriptions.
+
We're here to help. We have yearly plans, single plan and monthly subscription plans for all your business requirements for online business owners, and enterprise-level businesses to write descriptions, introductory sentences, description generation, marketing copies for your complete content marketing problems.  Get free education, tips, and inspiration to help you become a great description maker and start and grow a successful business and get positive reviews on review platforms.
+
Yes, we have multi-lingual support. Writecream supports over 75 languages. The complete list is given below. Multi-lingual support is available across all our tools, including long-form editor (A.I Article Writer), cold email icebreakers, LinkedIn icebreakers, image icebreakers, audio icebreakers, voice-over, and more.
List of supported languages: Afrikaans, Albanian, Amharic, Arabic, Armenian, Azerbaijani, Bengali, Bosnian, Bulgarian, Chinese (Simplified), Catalan, Chinese (Traditional), Croatian, Czech, Danish, Dari, Dutch, English, Estonian, Finnish, French, French Canadian, Georgian, German, Greek, Gujarati, Haitian Creole, Hausa, Hebrew, Hindi, Hungarian, Icelandic, Indonesian, Italian, Japanese, Kannada, Kazakh, Korean, Latvian, Lithuanian, Macedonian, Malay, Malayalam, Maltese, Mongolian, Norwegian, Farsi (Persian), Pashto, Polish, Portuguese, Romanian, Russian, Serbian, Sinhala, Slovak, Slovenian, Somali, Spanish, Spanish Mexican, Swahili, Swedish, Filipino Tagalog, Tamil, Telugu, Thai, Turkish, Ukrainian, Urdu, Uzbek, Vietnamese, Welsh
+
Yes, the outputs are free of plagiarism and no duplicate content. Our A.I.-powered Meta Description Generator generates a unique piece of SEO content with focus keyword and SEO keywords for every input to impact search engine optimization.
+
Yes! You can avail a no-questions-asked refund within 30 days after subscribing to one of our plans even after your days of trial period finishes. Please use the chat option in the bottom right corner to raise a refund request or write to us at care@writecream.com.
+
Yes, you can upload a CSV file and the A.I. will generate personalized icebreakers for all the rows. Based on the number of rows, the processing can take some time.
+
No, a credit card isn't required.