Use Writecream's AI to generate
cold emails
sales messages
blog articles
voice-overs
podcasts
icebreakers
Use Writecream's A.I to generate
SEO Meta Descriptions
Backlink Messages
Website Headlines
Product Descriptions
Email Copies
Social Media Content
Ad Copies
Make your small business a successful one by generating content through our A.I. From SEO Meta Descriptions to ads and Product Descriptions to Email pitches, generate amazing content for your clients for a range of use cases in no time.
Free forever, upgrade as your business grows!
Be a MARKETING GURU and make the best of your efficiency in no time.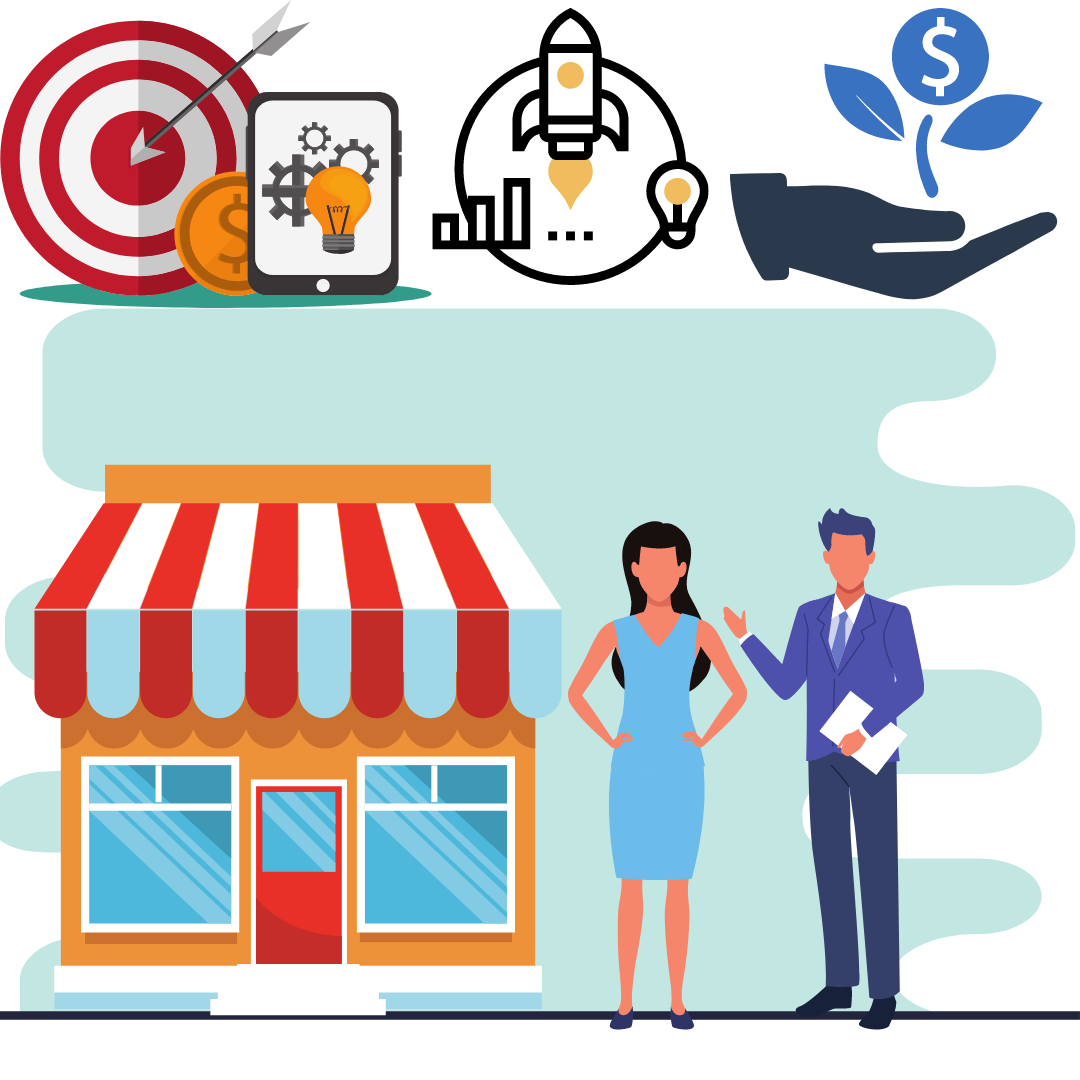 Cold Emailing that is not so cold, after all
Hit the right spot using Writecream's personalized cold email generator which is one of the best Cold Emailing assistant out there. Never worry about your emails looking spammy or boring, send cold email pitches to your potential investors in a sharp and attractive way through our tool.
Email Pitch
Using Writecream's personalized email pitch generator, you can write your Cold Email pitches as quickly as 5 minutes You can write the Email using the specialized tools present there in one place
Generate
Never waste your time thinking about Ads
Write ad copies using Writecream AI and you will never have to face the challenge of generating attractive yet high converting ad copies.
Writecream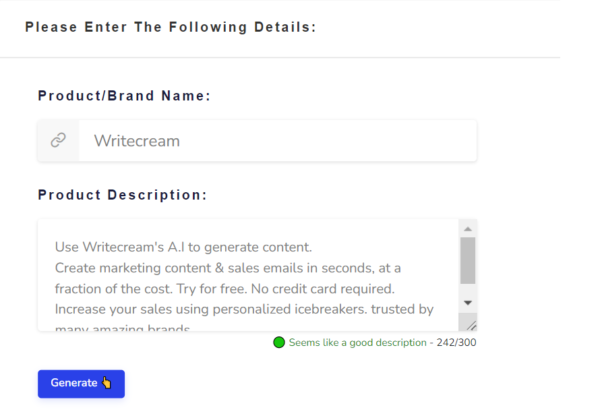 Ad Copies
Generate ad copies for Facebook, Google, and Instagram using Writecream A.I in a matter of minutes. Be a marketing ninja and try it out today!
Generate
Yes, figuring out SEO algorithm is tricky but using Writecream's SEO Meta Description, Backlink assist and Website Headline/Sub-Headline generator you can beat those Search engine algorithms and rank the highest in the search lists!
Writecream – Meta Description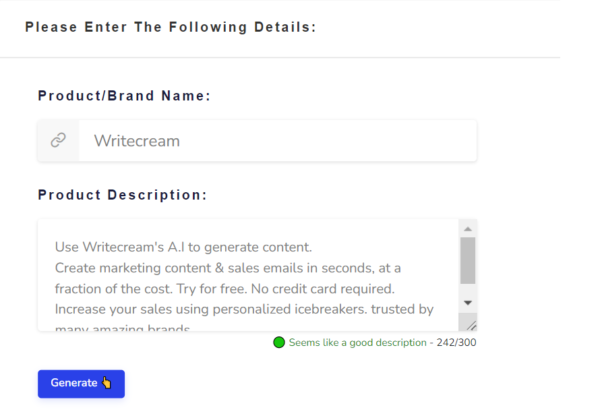 Writecream – Backlink Assist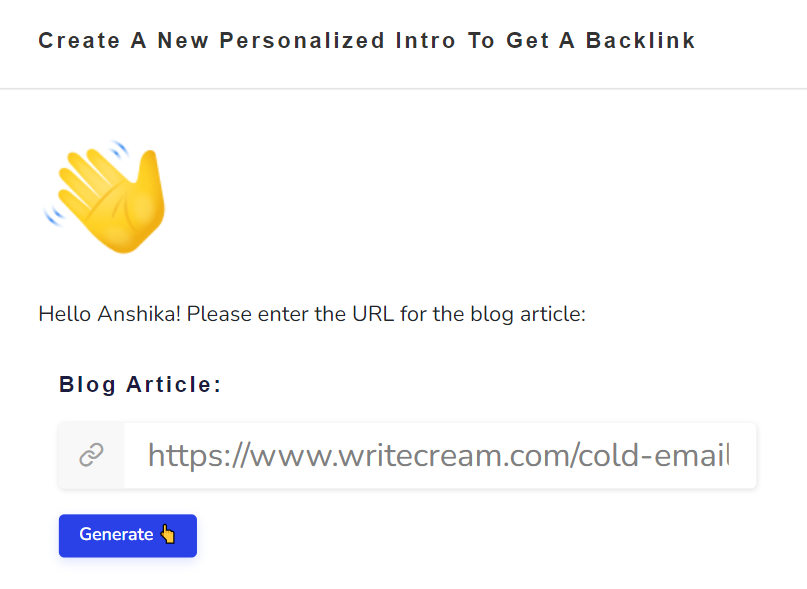 Writecream- Website Headline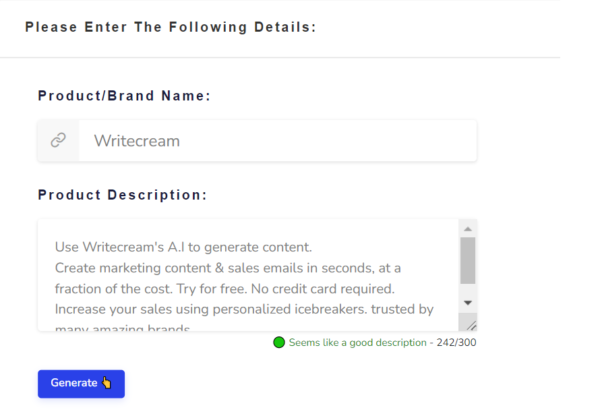 Writecream- Website Sub-Headline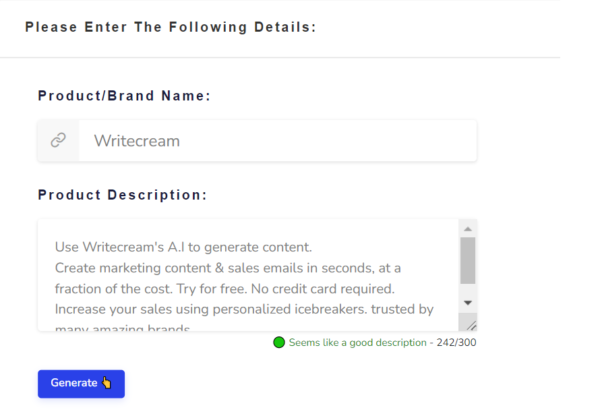 SEO Tools
Beat the SEO blues and generate content that can conquer the search engine algorithm by using Writecream's A.I Content generator. Try for free today!
Generate
Making Newsletters was never this Fun
Getting people t subscribe to your newsletters is hard, but retaining them is harder. But, Writecream is an unsung hero in this department! Write high converting and engaging email copies for your customers using our Email copy Generator.
Writecream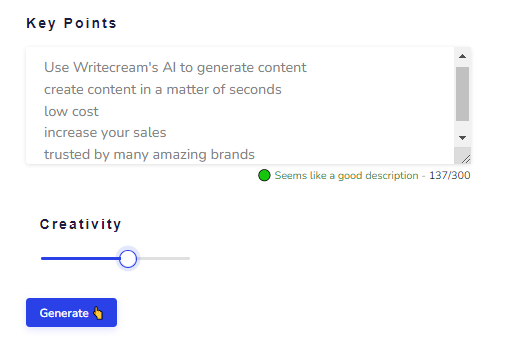 Email Copy
Using Writecream's Email Copy Generator, you can generate emails and newsletters for your clients/customers that are engaging and creative. You can generate the content using the specialized tools present there in one place
Generate
Woo your LinkedIn Prospects
Ever thought about what to write in those LinkedIn inmails that you have to send every other day to your prospects who can endorse your brand or product and provide your with much-needed visibility? Say no more, because Writecream has a solution for that too!
Writecream – LinkedIn Personalization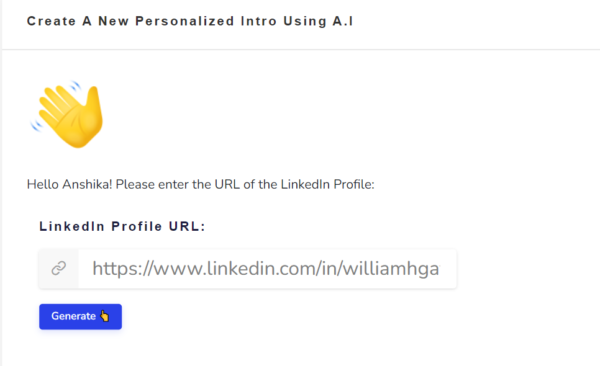 LinkedIn personalized message generator
Using Writecream's LinkedIn personalization tool, you can personalize your LinkedIn connection requests as quickly as 5 minutes
You can write the whole message using the specialized tools present there in one place
Generate
Does Writecream support languages other than English?
admin
2021-09-27T12:13:00+00:00
Yes, we have multi-lingual support. Writecream supports over 75 languages. The complete list is given below. Multi-lingual support is available across all our tools, including long-form editor (A.I Article Writer), cold email icebreakers, LinkedIn icebreakers, image icebreakers, audio icebreakers, and voice-over.
List of supported languages: Afrikaans, Albanian, Amharic, Arabic, Armenian, Azerbaijani, Bengali, Bosnian, Bulgarian, Chinese (Simplified), Catalan, Chinese (Traditional), Croatian, Czech, Danish, Dari, Dutch, English, Estonian, Finnish, French, French Canadian, Georgian, German, Greek, Gujarati, Haitian Creole, Hausa, Hebrew, Hindi, Hungarian, Icelandic, Indonesian, Italian, Japanese, Kannada, Kazakh, Korean, Latvian, Lithuanian, Macedonian, Malay, Malayalam, Maltese, Mongolian, Norwegian, Farsi (Persian), Pashto, Polish, Portuguese, Romanian, Russian, Serbian, Sinhala, Slovak, Slovenian, Somali, Spanish, Spanish Mexican, Swahili, Swedish, Filipino Tagalog, Tamil, Telugu, Thai, Turkish, Ukrainian, Urdu, Uzbek, Vietnamese, Welsh