Use Writecream's A.I
Story Plot Generator
The plot is, arguably, the most important element of a story. It is literally the sequence of events and, in that sequence, we learn more about the characters, the setting, and the moral of the story. So it could be hard to sometimes to write the plot of story. So Generate it easily using Writeam's Ai powered tool. Try now for free. No credit card is required.
Free forever, upgrade as your business grows!
Start using the Story Plot Generator for free below
If you need help, please refer to the video tutorial above or the detailed step-by-step instructions at the end of the page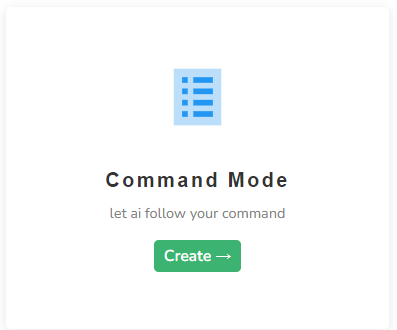 Unleashing Creativity: AI Story Plot Generator – Your Ultimate Source for Unique Story Ideas and Plots
As a writer, there are times when we experience writer's block and have difficulty coming up with interesting story ideas. That's where an AI story plot generator comes in to help. In this article, we'll discuss what an AI story plot generator is, how it works, and how it can assist writers in developing their creative ideas.
What is an AI Story Plot Generator?
An AI story plot generator is a tool that generates a variety of story ideas and plots in accordance with the genre and style selected by the user. Story idea generators can be utilized to generate a completely random plot or to input basic details to design a story outline.
How does it work?
An AI story plot generator works by taking a set of parameters input by the user and utilizing its algorithms to generate an intriguing story plot. These parameters commonly include genre, theme, characters, setting, and additional necessary information. The AI analyzes and combines these parameters to generate a coherent and gripping outline for your story.
What kind of story ideas can it generate?
AI story plot generators can generate an infinite number of story ideas, ranging from mysteries to romance and everything in between. They can generate unique plot twists that add to your story, ensuring it is interesting and engaging to the reader. You can select from various themes and genres that would help you tailor the plot generated for your story requirements.
Is it free to use?
Several AI story plot generators are free to use, while others require a paid subscription or one-time payment. The free ones usually have limitations, such as the number of story ideas generated. However, you can try out the free version before purchasing the premium plan to make sure it's worth the investment.
How can an AI Story Plot Generator help a writer?
Story idea generators can be extremely beneficial to writers and can support them in several ways. The following are various ways an AI plot generator can help:
Can it help with writer's block?
Absolutely! Writer's block is a daunting experience for writers, and can be overwhelming at times. An AI story plot generator can assist in generating fresh and unusual ideas to overcome writer's block. It can assist in providing a writing prompt to inspire new story concepts and generate original plot ideas.
Can it suggest new angles on existing ideas?
Not every story narrative can be unique, yet a new angle can make all the difference. Story idea generators are perfect for providing a different perspective on already known concepts. The program can help writers develop fresh interpretations of popular storylines and provide a new approach to the already established plot points.
Can it generate random plot points for inspiration?
Yes, an AI story plot generator can generate random plot-points that can be used as inspiration for developing unique stories. This is best for writers who have a vague idea of what direction they'd like to take their story. Writing prompts can provide some encouragement and inspiration, which will help writers flesh out their ideas and build an outline for their story.
Can you select a genre using an AI Story Plot Generator?
Yes, you can select various genres using an AI story plot generator. These story plot generators provide users with a variety of genres and themes to choose from, including romance, sci-fi, mystery, and many more.
How many genres are available?
The number of available genres can differ depending on the program. However, generally there are endless genres to choose from, allowing writers to customize and tailor their experience to their specific writing needs.
Can you customize the genres?
AI story plot generators are meant to be customizable, providing writers with the flexibility and freedom to select and configure their preferences. Users can select specific genres and themes, as well as adjust the program parameters to craft the perfect story plot for their needs.
Does it cover all types of literary genres, like sci-fi or romance?
Absolutely! AI story plot generators cover various genres of literary themes, including sci-fi, romance, mystery, horror, crime, and many others. This means that users can find a program that caters to their genre preferences.
How can an AI Story Plot Generator help with novel writing?
Novel writing can be a hectic process that involves developing various storylines, themes, characters, and plot points. AI story plot generators can help writers in many ways, including:
Can it help with developing cohesive plot?
Yes, an AI story plot generator can assist a writer in developing a coherent and engaging plot. The program analyzes the parameters input during utilization, such as the character's background, setting, and additional necessary information and utilizes its algorithm to generate a strong plot outline.
Can it generate characters and their backgrounds?
AI story plot generators can assist writers in generating character background and characteristics based on the prompts entered by the user. This means the user can provide some initial detail about particular characters and then allow the AI to generate further unique elements for that character based on the story outline requirements.
Can it suggest dialogue options?
Yes, AI story plot generators can provide users with multiple dialogue options. For example, a writer can specify specific scenarios and prompts, and based on this information, the AI program would generate a list of dialogue options to help paint a picture of the interactions between specific characters.
Can you discover and publish AI-generated ideas?
Many writers, both experienced and novice, commonly use AI story generators. But, are you allowed to use AI-generated ideas for films or books? Let's find out.
Is it legal to use and publish AI-generated ideas?
There is no issue using AI-generated ideas for films or books as long as you customize the plot idea to some extent. AI story generators are meant to provide a basic outline or idea for the story and a starting point for the writer. You can copyright the article you write based on the plot idea generated by AI.
Can you customize the plot ideas before publishing and using?
Yes, you can customize the plot ideas generated by the AI to make them more specific and unique. The output by the AI program can provide writers with a structured outline for their story but you must customize it to suit your specific requirements and add a unique touch.
Are there any success stories of published AI-generated plots?
Several success stories exist, such as the book 'The Policeman's Beard is Half Constructed' by author Ragnhildur Hólmgeirsdóttir. The book is based on an AI-generated plot from the OpenAI GPT-2program. The book did receive praise from critics and readers alike, implying the effectiveness of AI-generated ideas.
An AI story plot generator can help to unleash your creativity and generate exciting and unique plot ideas. These story idea generators can assist in several ways, including eliminating writer's block and providing a foundation for your story or novel. While it is still advised to use your creativity and instincts while writing, the use of an AI story plot generator can provide some helpful guidance that could lead to a truly interesting story. So, give it a try and discover the limitless possibilities!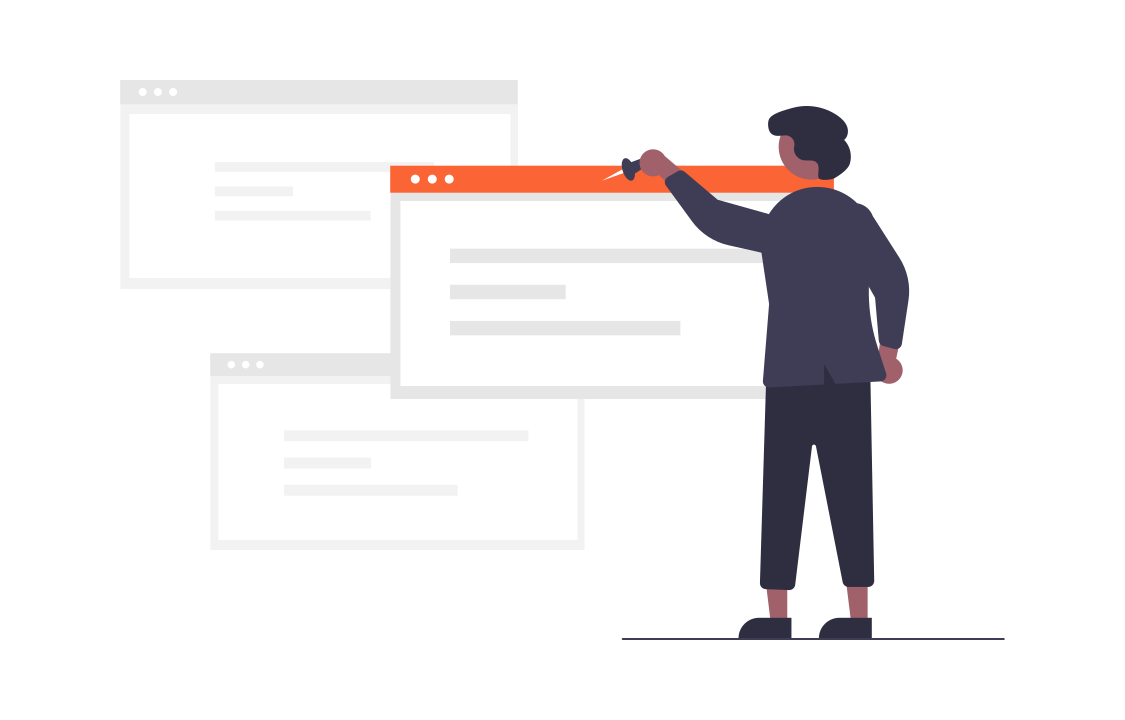 Free AI Plot Tool
For all you aspiring writers out there, imagine a tool that could instantly generate a wide range of intriguing story plots and writing prompts to fuel your creativity. Look no further, as our Free AI Plot Tool is here to revolutionize your writing process. With the power of artificial intelligence, this innovative tool is designed to assist you in crafting captivating stories across a variety of genres and styles.
With the Free AI Plot Tool, you're just a few clicks away from unlocking a world of random plot possibilities. Whether you're in need of a random story idea or seeking short story ideas that will compel your readers, this tool has got you covered. By simply entering your desired keywords and preferences, the tool will automatically generate a story plot that can be tailored for a film, a paperback, or any other creative endeavor you have in mind. From science fiction adventures to zany comedies, the tool produces a variety of styles and genres to suit your writing aspirations.
The main character is the heart of any story, and the Free AI Plot Tool understands the importance of a compelling protagonist. It constructs storylines that allow your hero to burst into action, facing challenges, seeking revenge, or embarking on a thrilling adventure. Whether you're looking for a three-act structure with a well-defined arc or a shorter tale with a punchy middle and end, this tool can help you quickly construct a good plot that will captivate your readers.
Not only does the Free AI Plot Tool provide you with interesting story plots, but it may also surprise you with unexpected twists and turns. It delves into a vast range of tropes and scenarios, ensuring that you never run out of writing inspiration. From crafting a formidable villain to creating a silly and whimsical world, the tool helps you produce unique and unforgettable short stories that will leave readers eager for more.
Embrace the power of artificial intelligence and let our Free AI Plot Tool be your ultimate companion on your writing journey. Whether you're a seasoned writer seeking fresh ideas or a newcomer looking to explore your creative potential, this tool aims to assist you in constructing captivating stories that will ignite the imaginations of your readers. Fuel your writing with the burst of inspiration provided by our Free AI Plot Tool and embark on a literary adventure like never before.
Use Writecream's Command Mode To Generate Story PLots & Much More
Besides Story Plots, you can use the Command Mode to generate any kind of textual content, like stories, product descriptions, ads and more. Just tell the AI what you want, like you would to a human. Here's a quick example: Generate a romantic story on how Jack meets Jennifer at a cruise. Try now for free. No credit card required.
FAQs
+
You can click on the chat button to have a word with our support team. If you prefer email, drop us a line at support@writecream.com.
+
Yes, we have a bunch of them on our YouTube channel! We have videos for almost every feature and issue, and questions people may face.
+
Yes, you as a video marketer have the rights to the generated content. You are free to use it however you want.
+
Of course! Here is a 1,300+ word article written using Writecream: https://bit.ly/writecream-ai-blog
+
There is no one template. You need to tailor your summary to each individual profile with relevant keywords. We have various examples to give you the perfect Male Baby Name to give your baby.
+
Yes, we have multi-lingual support. Writecream supports over 75 languages. The complete list is given below. Multi-lingual support is available across all our tools, including long-form editor (A.I Article Writer), cold email icebreakers, social media icebreakers, image icebreakers, audio icebreakers, voice-over, and more.
List of supported languages: Afrikaans, Albanian, Amharic, Arabic, Armenian, Azerbaijani, Bengali, Bosnian, Bulgarian, Chinese (Simplified), Catalan, Chinese (Traditional), Croatian, Czech, Danish, Dari, Dutch, English, Estonian, Finnish, French, French Canadian, Georgian, German, Greek, Gujarati, Haitian Creole, Hausa, Hebrew, Hindi, Hungarian, Icelandic, Indonesian, Italian, Japanese, Kannada, Kazakh, Korean, Latvian, Lithuanian, Macedonian, Malay, Malayalam, Maltese, Mongolian, Norwegian, Farsi (Persian), Pashto, Polish, Portuguese, Romanian, Russian, Serbian, Sinhala, Slovak, Slovenian, Somali, Spanish, Spanish Mexican, Swahili, Swedish, Filipino Tagalog, Tamil, Telugu, Thai, Turkish, Ukrainian, Urdu, Uzbek, Vietnamese, Welsh
+
Yes, the outputs are free of plagiarism. Our A.I.-powered Meta Description Generator generates a unique piece of SEO content with focus keyword and SEO keywords for every input to impact search engine optimization.
+
Yes! You can avail a no-questions-asked refund within 30 days after subscribing to one of our plans. Please use the chat option in the bottom right corner to raise a refund request or write to us at care@writecream.com.
+
No, a credit card isn't required.
+
Most of the personalized icebreakers are good to go. But we recommend taking out a few minutes and taking a quick glance through the generated icebreakers.