Use Writecream's A.I to generate
Tinder Bio
Generate Tinder Bio for your Tinder profile with Unicode characters, and cool symbol and wow your potential match using the custom tool at a very minimal cost. Try it for free today. No credit card is required.
Free forever, upgrade as your business grows!
Start using the Tinder Bio generator for free below
If you need help with content types and bio content, please refer to the video tutorial above or the detailed step-by-step instructions at the end of the page.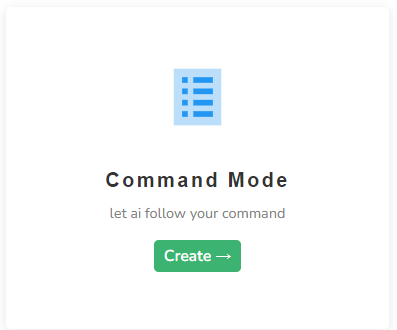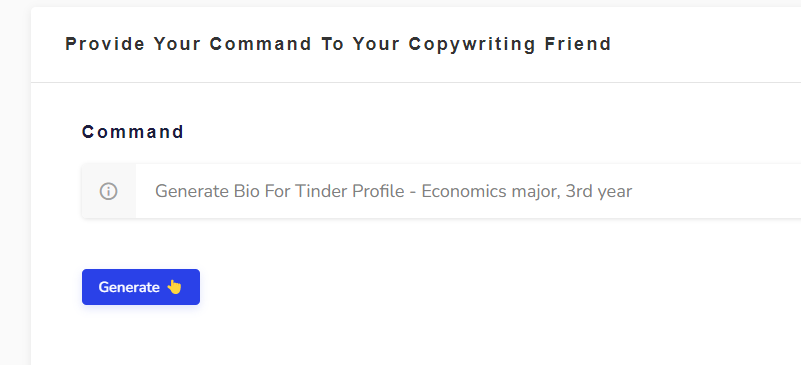 Tinder Bio Generator by WriteCream
Tinder Bio Generator by WriteCream is a game-changing tool designed to simplify the process of creating an impressive dating profile. With this innovative tool, you can effortlessly generate captivating and unique bios that are sure to catch the attention of potential dates. Whether you struggle to write about yourself or simply want to enhance your existing bio, this tool is here to help. By analyzing your preferences, interests, and desired tone, the Tinder Bio Generator generates personalized content that resonates with your personality. You can choose from a wide range of options and customize the generated text to ensure it accurately represents you. With this AI tool by WriteCream, you can confidently present yourself in the online dating app, knowing that you have an engaging and authentic profile that will excite the right person.
Use Writecream's Command Mode To Generate Tinder Bio & Much More
Besides Bio for tinder profile, you can use the Command Mode to generate any kind of textual content, like stories, product descriptions, ads and more. Just tell the AI what you want, like you would to a human. Here's a quick example: Generate a romantic story on how Jack meets Jennifer at a cruise. Try now for free. No credit card required.