Why worry about the title of your Youtube Video? Use Writecream's AI  tool to get the best titles for your youtube videos.
Use Writecream's AI to generate
clickbait YouTube titles
Generate a catchy title for your YouTube video in seconds using AI. It's free. No credit card required.
Free forever, upgrade your plan as your business grows!
Generate a Catchy Title to make the best YouTube Video using a youtube title generator powered by AI in these simple steps!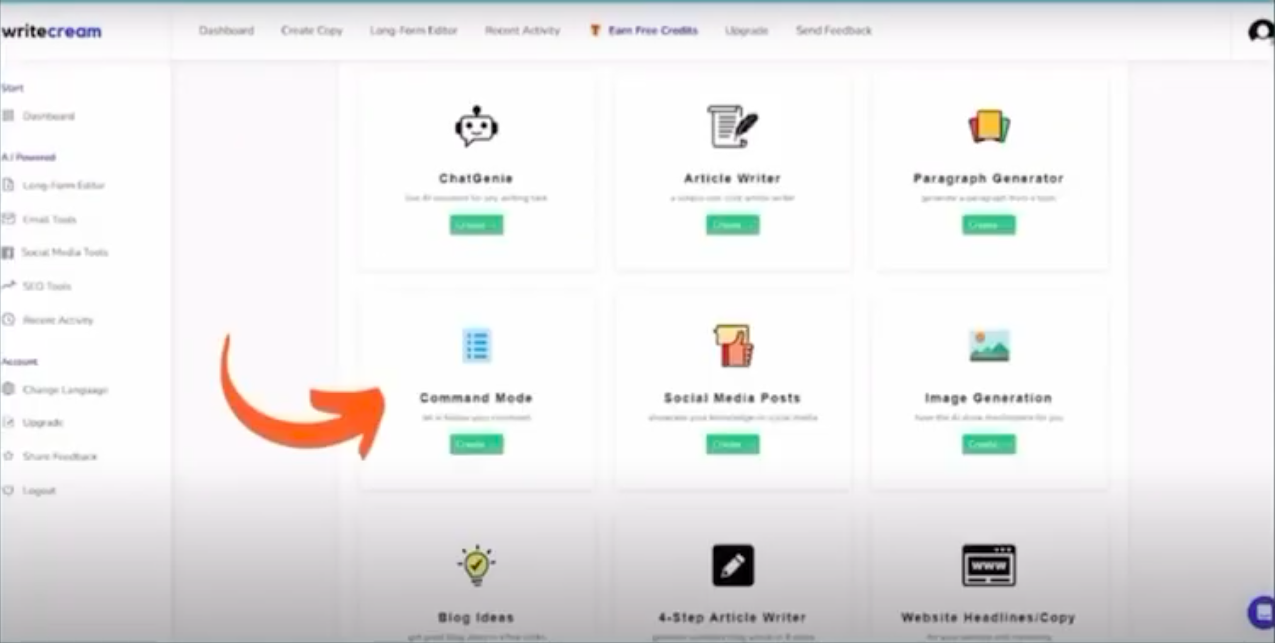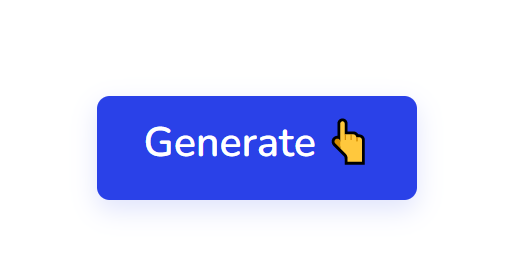 Revolutionize your youtube strategy: Use Writecream's AI tool as your clickbait title generator.
Writecream's AI YouTube Clickbait Title Generator is a revolutionary tool that takes the concept of clickbait titles to a whole new level. Powered by advanced artificial intelligence, this generator offers content creators an unparalleled advantage in crafting attention-grabbing titles that drive clicks and engagement. With a deep understanding of YouTube trends and audience preferences, Writecream's AI generates compelling titles that captivate viewers and entice them to click on the video. The generator's intuitive interface makes it easy to use, allowing creators to save time and effort while maximizing their video's potential for success. Whether you're a seasoned YouTuber or just starting out, Writecream's AI YouTube Clickbait Title Generator is a must-have tool to boost your channel's visibility, attract more viewers, and propel your content to new heights of popularity.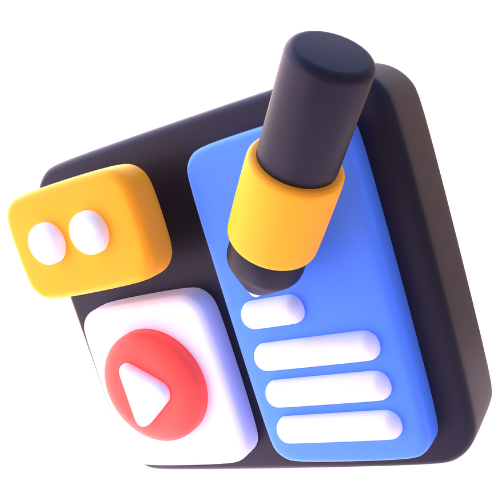 Boost Your YouTube Views with Ease with a free Youtube title generator for clickbait
Experience ease like never before with our free YouTube title generator for clickbait. Say goodbye to the struggle of brainstorming attention-grabbing titles and let our generator do the work for you. With just a few simple steps, you can generate compelling and captivating titles that are guaranteed to entice viewers and boost your video's click-through rate. Our user-friendly interface ensures a seamless and hassle-free experience, saving you time and effort. Don't let the opportunity slip away – harness the power of our free YouTube title generator and unleash the potential of your content with ease. Get ready to elevate your clickbait game and watch your views soar to new heights.
If you need help, please refer to the video tutorial above or the detailed step-by-step instructions at the end of the page
And ta-da, you will get your AI-Powered Video titles with the help of our keyword research tool in seconds!
Choose one of the generated video title ideas or keep generating till you get catchy titles with SEO keywords. It's that easy!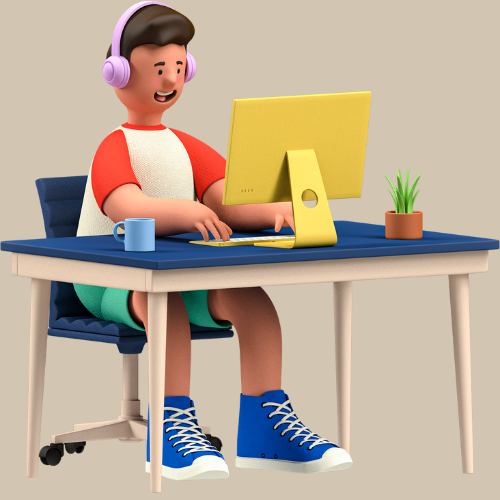 Headline Generator
Using Writecream's AI, you can generate YouTube video clickbait titles as quickly as 5 minutes
You can write using the specialized tools present there in one place.This AI powered free youtube video title generator will help you to find the youtube titles that potential viewers look for.
Generate
75+ Languages
Language is not a barrier to content creation with Writecream. We understand and celebrate the diversity of our global audience, which is why we have gone the extra mile to provide an extensive range of language choices. Whether you're a native speaker or prefer accessing information in your preferred language, our website ensures inclusivity and accessibility for all users. With just a few clicks, you can seamlessly switch to your preferred language, allowing you to navigate, explore, and engage with our content effortlessly. This commitment to linguistic diversity not only enhances user experience but also fosters a sense of belonging, making our website a welcoming space for individuals from various cultural backgrounds.
Enter product description
By entering a compelling and comprehensive product description, you have the power to captivate your audience and ignite their interest. Don't underestimate the impact of a well-crafted description – it's your chance to showcase the unique features, benefits, and value of your product. With our user-friendly interface, entering your product description is a breeze.
Generate YouTube Video Clickbait Titles
Once you enter the short description, our YouTube Title Generator tool will suggest some catchy titles for your YouTube videos with compelling headlines.
A well-crafted clickbait title can pique curiosity, generate excitement, and compel viewers to click on your video. It sets the stage for a captivating viewing experience, increasing the likelihood of engagement, likes, comments, and shares.
Using
Writecream's AI Youtube clickbait

title generator can be a game-changer for content creators and marketers seeking to maximize their impact on the platform. With millions of videos competing for viewers' attention, a captivating title is crucial to stand out in the crowd. The AI-powered clickbait title generator employs advanced algorithms to analyze trends, audience preferences, and viral content, enabling it to generate attention-grabbing titles and suitable keywords for your video that often attract people on youtube videos. By leveraging this tool, creators can save time and effort in brainstorming compelling titles to gain people's attention, while significantly increasing the likelihood of their videos being discovered, attracting more views, and engagement, and ultimately, expanding their audience. Whitecream's AI-powered YouTube clickbait title generator is the best clickbait title generator that acts as a strategic ally, equipping content creators with a powerful weapon to enhance their reach, drive traffic, and unlock the potential for viral success on the platform.
FAQs
+
You can click on the chat button to have a word with our support team. If you prefer email, drop us a line at support@writecream.com
+
Yes, we have a bunch of them on our YouTube channel! We have videos for almost every feature and issue you may face.
+
Yes, you have the rights for the generated content. You are free to use it however you want.
+
Yes, the AI-Powered Video Title Generators can help to generate creative and attention-grabbing titles to increase your video views. However, you will have to keep in mind the keywords that you would be using to describe your video and make sure that they are relevant to the contents of your title. For example, if your video is about a hike in the woods, you would want to make sure that you choose a title that includes the words "hike" and "woods."
+
The A.I will generate an engaging and captivating title in a few seconds
+
Yes, our YouTube Title Generator Tool will generate effective titles that will compel your target audience to open the video. Our AI-based Video Title Generator generates titles keeping SEO ranking factors in consideration. Yyour video will have the best chance of ranking at top on search engines like Google, Yahoo and Bing if the following are present in the video description:

1. The main keyword(s) you are targeting
2. The secondary keyword(s) that are most relevant to the video
3. A short description that describes what the video will be about
4. Links to your social media handles
+
Yes, we have multi-lingual support. Writecream supports over 75 languages. The complete list is given below. Multi-lingual support is available across all our tools, including long-form editor (A.I Article Writer), cold email icebreakers, LinkedIn icebreakers, image icebreakers, audio icebreakers, voice-over, and more.
List of supported languages: Afrikaans, Albanian, Amharic, Arabic, Armenian, Azerbaijani, Bengali, Bosnian, Bulgarian, Chinese (Simplified), Catalan, Chinese (Traditional), Croatian, Czech, Danish, Dari, Dutch, English, Estonian, Finnish, French, French Canadian, Georgian, German, Greek, Gujarati, Haitian Creole, Hausa, Hebrew, Hindi, Hungarian, Icelandic, Indonesian, Italian, Japanese, Kannada, Kazakh, Korean, Latvian, Lithuanian, Macedonian, Malay, Malayalam, Maltese, Mongolian, Norwegian, Farsi (Persian), Pashto, Polish, Portuguese, Romanian, Russian, Serbian, Sinhala, Slovak, Slovenian, Somali, Spanish, Spanish Mexican, Swahili, Swedish, Filipino Tagalog, Tamil, Telugu, Thai, Turkish, Ukrainian, Urdu, Uzbek, Vietnamese, Welsh
+
Yes, the outputs are free of plagiarism. Our A.I. generates a unique piece of original content for every output. There is also a plagiarism checker in the dashboard.
+
Yes! You can avail a no-questions-asked refund within 30 days after subscribing to one of our plans. Please use the chat option in the bottom right corner to raise a refund request or write to us at care@writecream.com.
+
No, a credit card isn't required.