You can't avoid producing copy any longer, whether you work in UX, marketing, or anything else digital. Because copywriting is sometimes a struggle, many of us are always on the lookout for tools that will make it just a little bit easier.
To write copy that not only ranks well in search engines but also engages and converts your target audience, you'll need a lot of research, time, and skills.
Even the best copywriters and editors might benefit from some assistance.
That's why I'm looking at the finest copywriting software that any copywriter can use to improve the quality of their work, outperform competitors, and increase conversion rates.
💡 Generate personalized emails, blog articles, product descriptions, and ads in seconds using the power of A.I
Let's admit it, formulating an alluring message is an essential part of marketing, which is why you need nothing but the best copywriting platform to assist you in outlining, drafting, and delivering your message convincingly.
A commendable copywriting tool can flesh out your content and assist you in upgrading your marketing. Not to mention that the software can save you a lot of time while reflecting your company's value.
Let's understand what exactly is copywriting.
Research, crafting copy, reviewing content, optimizing, publishing, updating, and more are all processes in the copywriting process.
I realize it's a lot to take in.
But it's also not something you should dismiss. After all, the solid content can increase your conversion rate by up to 113 percent.
Fortunately, you can use a variety of copywriting tools to streamline the process.
Copywriting software tools are a collection of tools that can help you improve your copy by checking grammar, optimizing it for search engines, and making it more engaging, among other things.
You may or may not be able to discover an all-in-one copywriting tool, depending on your needs. Working online, on the other hand, has the advantage of allowing you to use the majority of tools at the same time.
Copywriting is the skill of rearranging words to persuade a reader to do a specific action, usually a purchase. It's known as the written form of salesmanship, but there's a lot more to it. To be effective, a copywriter's copy must go through the following steps: The process begins with an idea, which is followed by study and planning. It eventually takes shape on paper (or screen), and then it goes through a rigorous proofreading and editing process before being published. Finding a place to publish a copy is frequently the first step in the publishing process. The copywriters' job is done once it's out there.
FEATURES FOR THE BEST COPYWRITING TOOLS
There are various sorts of copywriting software. A/B testing software. Tools for content management. Grammar checkers are useful tools. In one way or another, they all assist you in writing a winning copy.
Here are some of the characteristics you should look for in your copywriting software:
Content Editing

 – You want to give the impression that you are a competent writer to your audience. An editing tool can assist you in writing a text that contains compact sentences, powerful words, and is free of complicated prose.

Checker for Grammar and Spelling

 – A quick grammar check before sending out your text might mean the difference between a well-received piece of content and one that is suspect due to amateur errors. It should also be free of mistakes and misspellings.

Headline Generator

 – The greatest headline generator tool can assist you in creating SEO-friendly and visually appealing headlines that will increase traffic, shares, and search results.

Plagiarism Checker Online

 – This tool will check your text for unoriginal or plagiarised content.

A/B Testing

 — Increase the value of your copy by making multiple versions of the same piece of content, comparing their performance, and selecting the best one.

Competitive Analysis Tool

 — This tool will assist you in identifying the best-performing material on your competitor's website so that you may copy their strategies.

Project Management & Organization 

— You require a platform that allows you to plan, organise, and track all of your content in one location. Team communication, integrations, and a feedback system should all be possible with such technologies.
Data analysis, keyword research, graphic design, automation, ad copy optimization, and other characteristics should all be considered.
The best in class copywriting software with key features, Pros's and Con's.
A brilliant copywriting software for verifying spelling, Grammar, punctuation, and your writing style. In addition, WhiteSmoke makes sure that each document you write is error-free and precise.
Key Features of WhiteSmoke:
§ Dictionary / Thesaurus
§ Grammar Check
§ Plagiarism Detection
§ Punctuation Check
Pros

:
§ Cheap compared to Grammarly
§ Easy to use
§ Mobile-friendly application
Cons:
§ It has a slow customer service
§ You must have the Internet to use it
§ Has no free plans
WhiteSmoke Pricing:
1. Web Edition: $59.95 per year
2. Premium Edition: $79.95 per year
3. Business Edition: $137.95 per year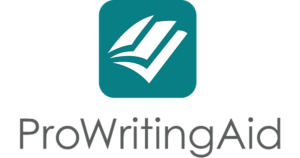 Are you looking for a marketing copywriting tool that offers a premium style and grammar check with in-depth relationships? You may want to begin using ProWritingAid.
§ Grammar and spell-checker
§ Analyze your content's readability
§ Foresee sentence lengths and variations
§ Get repeated words
Pros:
§ Offers more than twenty different reports for the improvement of your content
§ Compared to Grammarly, it is cheap
§ It is compatible with Google docs
§ Supports more integration options
Cons:
§ No mobile application
§ It only has a chrome extension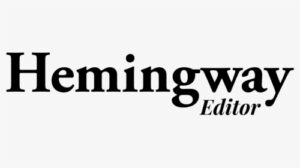 Are you looking for the best drafting software that will make your writing magnetic and clear? It's time to get started with the Hemingway App. As a tool, the Hemingway Editor helps you create your self-awareness as a writer.
Key Features of Hemingway App
What's more, this writing tool gives you information such as:
§ Your content's grade level
§ Highlight sentences that appear hard or very hard to read.
§ Ability to identify words with alternative synonyms, etc.
Pros:
1. Has an easy to use interface
2. Has both an online and a desktop version
Cons:
1. No in-depth grammar or spelling checks
2. You cannot back up your content using the online version.
Hemingway App Pricing:
The online version is Free, and the desktop version costs $19.99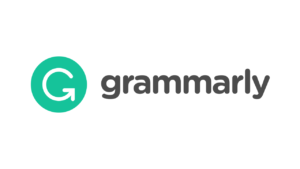 Grammarly is one of the top-rated writing tools in 2021 that helps you modify your content. But that's not all. Grammarly fixes Grammar, punctuation, and spelling errors at a glance. In addition, it is easy to download and use as well.
Check out: Grammarly review.
Key Features of Grammarly:
§ Grammar and spelling checks
§ Vocabulary improvement
§ Plagiarism detector
Pros
1. Grammar correction
2. Simple explanations
3. Easy to use
Cons
1. Works on specific platforms
2. It has a limited free version
Grammarly Pricing

:
1. Free
2. Premium starting at $12 per month
3. Business starting at $12.5 per month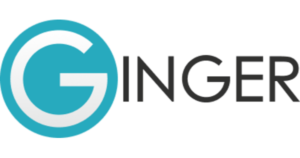 Let's say you have problems with your Grammar; Ginger has advanced technology that detects spelling and grammar errors in your content. Furthermore, this writing app analyzes your sentences thoroughly, unlike other grammar checkers that examine your content word for word.
Key Features of Ginger Software
Some of the primary features of Ginger include:
§ Error analysis
§ Grammar checker
§ Sentence rephrasing
§ Translation
§ Text reader
§ Dictionary
Pros:
1. Ginger is easy to use
2. Has a chrome extension for an enhanced experience
3. It is available on most platforms
4. Has features that check and correct your spelling and Grammar.
Cons:
1. Compared to other grammar checkers, Ginger has a higher price range
2. You can't directly access Google docs using this tool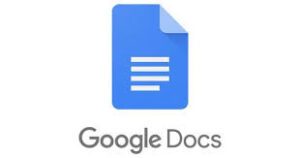 Google docs is an all-in-one storage solution that lets you, as an editor, create presentations, text documents, and spreadsheets. Moreover, this best writing software allows you to access the documents anywhere soon as you connect to the Internet.
Key Features of Google Docs:
§ Invite other people to collaborate on a document with you
§ Collaborate online in real-time with this best free copywriting software
§ Download as a Word, OpenOffice, RTF, PDF, HTML or zip file
Pros:
§ Easy to use
§ File sharing
§ Access your documents from anywhere
Cons:
§ Doesn't offer a personal directory
§ Not supported on all platforms
Google Docs Pricing:
Free

GSuite

: Paid for business users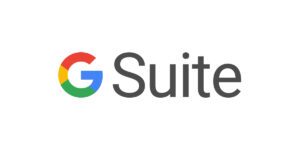 If you are looking for the best writing tool to spice up your words and make your content more eye-catching, you should use Thesaurus.com. But what makes it a better copywriting tool is that it has a built-in writing tool that automatically swaps your words with the most favorable synonyms while also checking your Grammar.
Key Features of Thesaurus
Let's have a look at some of its main features:
§ Synonyms
§ Antonyms
§ Grammar checker
Pros:
§ Time-saving
§ Helps make your content magnetic
§ This tool enables you to avoid dull text
Cons:
§ Vague phrases may cause convey an opposite message.
Thesaurus Pricing: 
Free with limited features. Paid plans:
Some other copywriting software you can use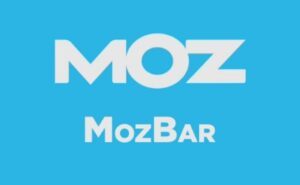 On-page access to link metrics and site analysis tools is provided by this free browser plugin. A glance up at the extension bar is all you need for instant metrics while reading any page, whether you want to assess the Page Authority or Domain Authority of a site you're researching or if you want to obtain instant page optimization details.
The MozBar should be present in every copywriter's workflow so that they can quickly see what might be hindering a page's ability to perform from an on-page, linking, or social standpoint. You'll probably want to see if an audience will be interested in what you have to say before you start writing. You can do keyword research to see if you're on the correct track. Use the Mozbar to instantly get the keyword difficulty score for any search phrase.
The MozBar is an all-in-one SEO toolbar for on-the-go research.
As previously stated, the first step in creating engaging and thought-provoking material is to come up with a topic to write about. It can be tough and easy to discover a topic worth addressing in today's environment of constant and fast information.
Difficult due of the abundance of finite answers to questions, theories, discussions, and anecdotes on the internet. Everything appears to have an answer on the internet. So, how does one come up with a topic that hasn't already been covered by authors and copywriters? This is where things become simple. The availability of quick and continuous information on the internet makes it much easier to come up with a debate topic.
HubSpot's Blog Topic Generator searches the web for current information to help you choose and define your topic. Enter a noun into the generator (anything from "Interior Design" to "Mobile Technology"), and the generator will provide you with a list of extremely fascinating and well-articulated blog subjects to write about.
Extensive time and effort have been spent locating and generating a related topic to write on. It's time to consider how you'll pique the reader's interest. The finest headlines are captivating, timely, and creative. They are responsible for driving traffic, shares, and search results. Now is the moment to consider how you'll draw the reader's attention to your work. The most interesting, relevant, and inspiring headlines are those that are intriguing, relevant, and inspirational. They are responsible for driving traffic, social media shares, and search engine rankings. It's an important part of copywriting, and it should take advantage of any assistance available.
The Headline Analyzer tool provides a numerical assessment of your headline's efficacy. It looks at your headline's general structure, grammar, and readability. A statistical analysis of these variables can reveal what aspects of your headline are working well and where they should be improved.
It demonstrates how your title would appear as an email subject line, as well as some pointers on how to edit your headline to achieve the best headline for your content. So, even if you think you've written the perfect headline, run it through Headline Analyzer to see how it stacks up in terms of the word balance.
What problem will these tools solve for you?
Website: Landing Pages, Sales Page, Headings, Meta Title and Description
Social Media: Facebook & Instagram Ads, Google Ads, LinkedIn Ads, Social Media Posts, Youtube Title, Description & Video Scripts
Blog: You can create a blog post, but it is not recommended. You can try creating intro and outlines of the blog posts, summary, content for syndication
eCommerce: Product Descriptions, Sales Emails, Newsletter
Marketing: Sales Letters, Standalone Email and Email Campaigns, Testimonials, Opt-In Pages, Webinar Scripts, Upsells and Downsells, Review Scripts, and Phone Scripts.
Note: Don't use it for creating blog posts, website content, or anything similar.
Conclusion
Producing an incredible copy is possible, so don't let anybody tell you otherwise. But you still have to put in a lot of energy. All you have to do is make great use of the tools in this article and trust your gut. Finally, always remember that a whole audience is a towering test.