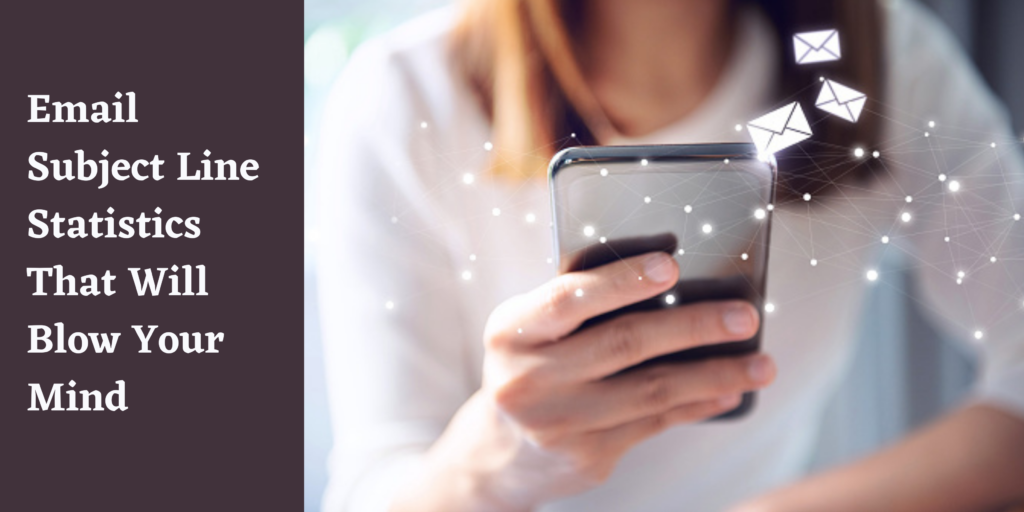 Do you know that only the ones with appropriate subject lines are opened among the thousands of cold emails that are sent every day? Subject lines are very crucial in the world of Emailing. These hold the power to make or break a possible business proposal, job application, marketing email, etc. These emails, especially the subject lines are deciding elements of the fact that your emails would be opened or not. If your emails are ignored because of the bad structure of your subject line, it could very well cost you your job.
It is very important to keep in mind some scenarios and statistics that might help you strategize your subject line word choice in such cases. In this blog, we will be talking about those subject line statistics and trends in 2023 that would help you write some effective subject lines, leading to an increase in your cold email opening rates.
General Email Subject Line Statistics
47% of the Email Recipients decide to open the email based on the subject lines, so it's a no-brainer that email subject lines are valued in the world of email marketing. Curiosity is the foundation of email marketing. If your subject line makes the cold lead curious and interested in knowing more about you and your company, they will definitely open your email and read it. On the other hand, if they don't like your subject line, your email, on which you might have spent a lot of time writing, will end up in their trash box or they might even report it as spam. So, you know why knowing these email subject line statistics is even more important now.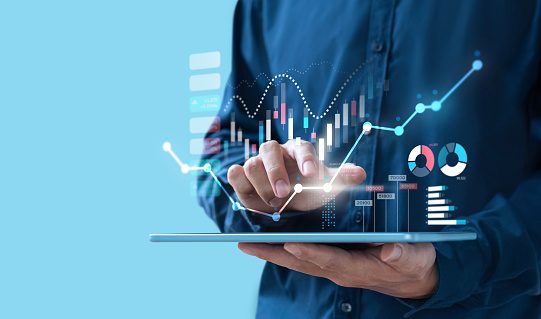 If your subject line is not impressive enough, 69% of the receivers will report it as spam.

(Invesp, 2021)

If your email has a catchy subject line, 33% of the email recipients will open your email.

(OptinMonster, 2020)

Testing email subject lines before sending them is an effective option, as 47% of the marketers do so.

 (HubSpot, 2019)

The word 'invoice' is involved in 13.2% of emails. (Statista, 2020)

32% of the marketers in the UK and the US use personalization of emails. (Adobe, 2020)

82% of marketers send emails shorter than 60 words. (Convince & Convert)

Consumers who purchase products through email spend 138% more than those that don't receive email offers

–

Hatchbuck

As many as 58% of the adults wake up and check their emails first thing in the morning

.

eZanga

The best day of the week to send an email is Tuesday.

Email is the preferred means of communication among 73% of millennials. (Procurious)

Usage of emojis increased by 775% in email marketing from 2015- 2016. (MediaPost)

Including videos in an email increases the click rates by 300%. (Martech Advisor)
Now that we know some basic facts and statistics 2023 about the opening subject lines, it is time that we take a deep dive into these statistics and look at some factors that affect these opening rates.
💡 Generate personalized emails, blog articles, product descriptions, and ads in seconds using the power of A.I
1. Using a good subject line including numbers
As we all know, numbers are very powerful. Using facts and figures in your subject line will increase the opening rates of your email. The right subject line and the subject line length can determine the open rates. Numbers can communicate better than words as it talks about actual facts that you might be talking about in your email. These numbers give the recipient a certain amount of curiosity and they will open your email and definitely give it a read.
A study says that email subject lines that contain numbers have 45% more open rates than the usual emails that have descriptive subject lines.
2. Keeping the character length in control
Do you know that 35% of the professionals open an email on a mobile phone? As people are constantly looking forward to saving more time, the receivers want to read an email that is short and to the point. Keeping your word length in between 1-7 words is a good choice for subject lines as mobile phones have a small screen and make the subject lines look bigger and the professionals end up ignoring your email.
In this situation, your subject line should be clear and concise. It should give a clear indication of what your email is about to the recipient. If your subject line has to be bigger, put the important information at the start of the subject line.
Here's a table showing the average open rates with respect to the number of words used in the subject lines.
| | |
| --- | --- |
| Number of Words | Open Rates |
| 0-5 | 16% |
| 6-10 | 21% |
| 11-15 | 14% |
| 16-20 | 12% |
| 21-25 | 9% |
3. FOMO (fear of missing out!)
Imagine all your friends are going out to party on a Friday night and you are left alone at your home because you have assignments to complete. You will experience major FOMO, right? You have to write your subject line in such a way that it makes the receiver curious and they end up feeling that they will miss something if they do not open your email.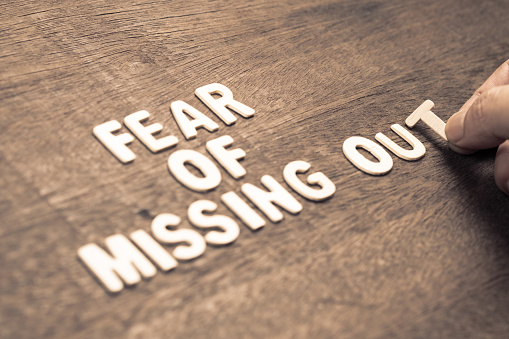 Studies show that 56% of people are afraid of missing out on important events, news, and other things that might make them feel they will miss out on something. 
Some examples of such subject lines are-
"

I bet you did not know this."

"You are missing this out."

"Wanna know how to increase sales rates?"

"You do not want to miss this."
4. Using Emoticons. Yes or No?
As we have mentioned above, using emojis in the subject line has increased by 77.5% from 2015-2016. Now, the major question is- to use or not use those emojis. Well, if we are being honest, there is no right or wrong answer to this as using emojis in subject lines can positively or negatively impact your opening rates; depending on how you use them.
60% of the time, using emojis in your subject line has a positive impact and improves the effectiveness of their email. In these cases, using emojis means that they were used in a way that was relevant to the context of the subject line. For example- Using a 'Drooling Face' emoji in a subject line that talks about McDonald's burger is relevant as it suits the brand.
However, using emojis out of the blue without any context might make your email look spammy and chances of the email being opened can decrease.
5. Beware of those spam filters
Imagine spending hours writing the perfect cold email only for it to end up in a spam folder. Nothing worse than this, right? The email spam filters can be ruthless. If your email is marked as spam, all those hopes of the receiver reading your email will be gone. The overuse of some sales tactics can be the reason for your email being marked as spam. Even the subject line alone can make your email end up in a spam folder. Some important points to avoid this is to keep in mind that you do not use all caps in your email; nobody likes to be yelled at. Another point to keep in mind is that you don't use too many exclamation marks like "Hi!!!!!".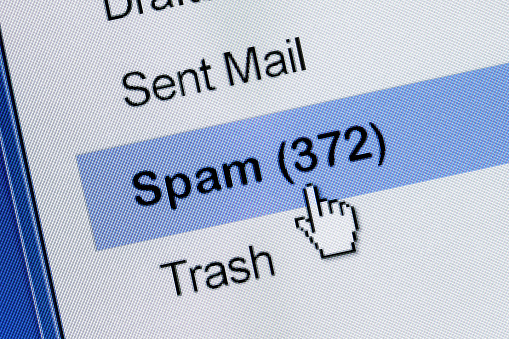 Here we are showing you a list of words that might trigger spam filters: 
| | | | | | |
| --- | --- | --- | --- | --- | --- |
| % off | Success | No hidden costs | free | Web traffic | Earn extra cash |
| Hidden assets | Click here | Search engine listings | test | Visit our website | Free offer |
| One time | Apply now | Increase your sale | lose | Great offer | Cheap |
| Order today | Please read | Special promotion | stop | Please read | Solution |
Effective Subject Lines Statistics to Increase Open Rates
As we have discussed earlier in this blog, a good email subject line increases open rates and is often a mix and match of the factors that we have talked about. It is an effective email marketing strategy. We have discussed some general statistics and factors that guarantee email recipients open emails and boost open rates. Now, we will have a look at some latest statistics on email subject lines.
Email subject lines including a sense of urgency have a 22% increase in open rates.  (Invesp, 2021)

Emails that do not have a name in the subject line have an opening rate of 15.70%. (Invesp, 2021)

Emails with the recipient's name on the subject line have an opening rate of 18.30%. (Invesp 2021)

Email subject lines that are interactive have 70% higher opening rates. (Jeff Bulla's Blog)

Including the word 'free' in the subject line increases the opening rates of the email by 10%. (Invesp 2021)

Writing with personalized email subject lines increases the opening rates of your email by 50% which is the highest open rate. (Marketing Dive)

Subject lines having discount-based offers have a below-average opening rate of 38.31%. (Klaviyo 2019)
1. Using personalized subject lines
The receivers think that you especially took out time and put in efforts to write emails with personalized subject lines. It increases your email opening rates by 50%. Personalization helps in establishing trust and building relationships. Including the recipient's name in the subject line is an effective way of personalizing the email. (we have talked about the statistics of including names too!) Including birthdays, mentioning their hobbies and interests, using their relationship status, mentioning browsing history, etc are also great ways to personalize the subject lines.
2. Create a sense of urgency
Sending emails with subject lines showing a sense of urgency and exclusivity in subject lines increases the reply rates significantly. Research suggests that the emails with the meetings as same-day send times tend to receive more replies than usual. Sending reminders and follow-ups might be a good idea, but their reply rates are lesser than the ones that imply the 'act now' factor.
Also, do not use the words like 'act now' or 'now only' as they are likely to be marked as spam by the spam filters as we talked about above in this article.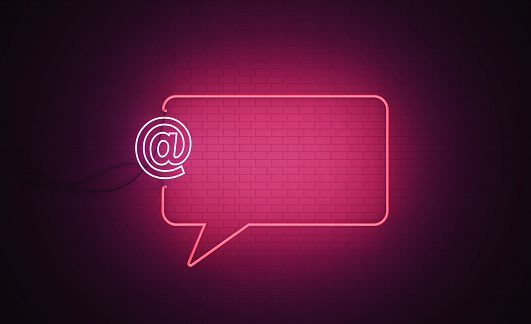 3. Be 'YOU'nique
It is always convenient to use pre-written templates that are available. But sometimes, your subject line may look like every other email and the recipient will scroll right through your email. The subject lines that boost open rates should look different from the ones already sitting in their inbox. You have to think and construct a good subject line yourself to increase the opening rates.
Avoid using subject lines like these:
"Trying to connect"

"You're invited for"

"Webinar"

"Quick question"
4. Examples of some catchy subject lines
As we are done telling you all the tips and tricks accompanied by some statistics you need to know on Email Subject lines, it is time we discuss and see some examples of some good subject lines. A good subject line piques the reader's interest and generates curiosity, establishes a connection because it is personalized just for them, and does not eat up their time by its length, you all must know this by now.  We have listed some examples featuring all these attributes below:
"Do you know we share the same birthdays?"

"Having some good ideas for your blog."

"(Reader's first name), are you looking for an analyst?"

"I found you on LinkedIn."

"(Name of mutual connection) suggested I should reach out to you."

"Hurry! The sale ends today."
Subject lines that never work
As we have discussed all the statistics that enhance the permanence of your subject lines, it is time we look at some of the worst-performing subject lines. If you are not paying attention while writing subject lines, your email campaign will deteriorate in opening and reply rates, getting marked as spam, etc.
Subject lines containing a few words should be avoided as they decrease the opening and the reply rates that might cost you handsomely.
   

Using the word 'Newsletter' can cost you an 18% decrease in the statistics.

   

Using the word 'You' can cause a 5% decrease in the opening rates.
Some other words such as journal, forecast, whitepaper, training are also to be avoided.
While we are on the topic, let me tell you that not only do some specific words cause the decrease in the statistics, but the subject lines with little or no information about the email content may also cause a decrease in those rates. Some plain subject lines that go like- 
"Hi, I have been working in Philadelphia for 2 years and emailing you….."
This kind of plain line never works because it does not give insight to the receiver about what the email is about. Instead, you should write it like:
"Know why Philadelphia is the right choice for you."
Another example of a subject line that would never work is the subject line having dates only. You should be specific about the happenings of those particular dates. An example for the same is:
"Your trip is scheduled from 26 Dec-31 Dec."
Lastly, one example of a bad subject line is the subject line that looks like spam. We have talked about the words which trigger spam filters previously in this blog. But you should also pay attention to small details like the receiver's name. If you are writing the receiver's name wrong or you are misspelling it, your email will look like spam.
Wrapping up
As we have reached the end of this article, we hope that you got to know some very important Email Subject Line Statistics you need and we are sure that they blew up your mind. But, these statistics can only point you in the right direction; the journey is yours to cover. The best thing you can do is A/B test the subject line and find what works the best for you. Everybody has their own style when it comes to writing those quirky subject lines.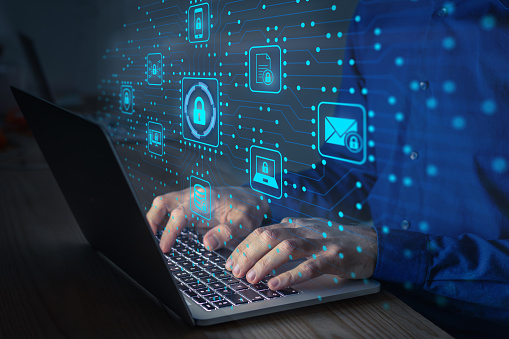 Remember that all the audiences are different and write subject lines according to what suits them best. It is all about you and your audience. Therefore, making data-driven changes according to your approach is the best thing to do while you A/B test the subject lines.
So, what are you waiting for? Put yourself out there in the professional world and discover yourself while making more contacts and connecting with important people.
All the best :)