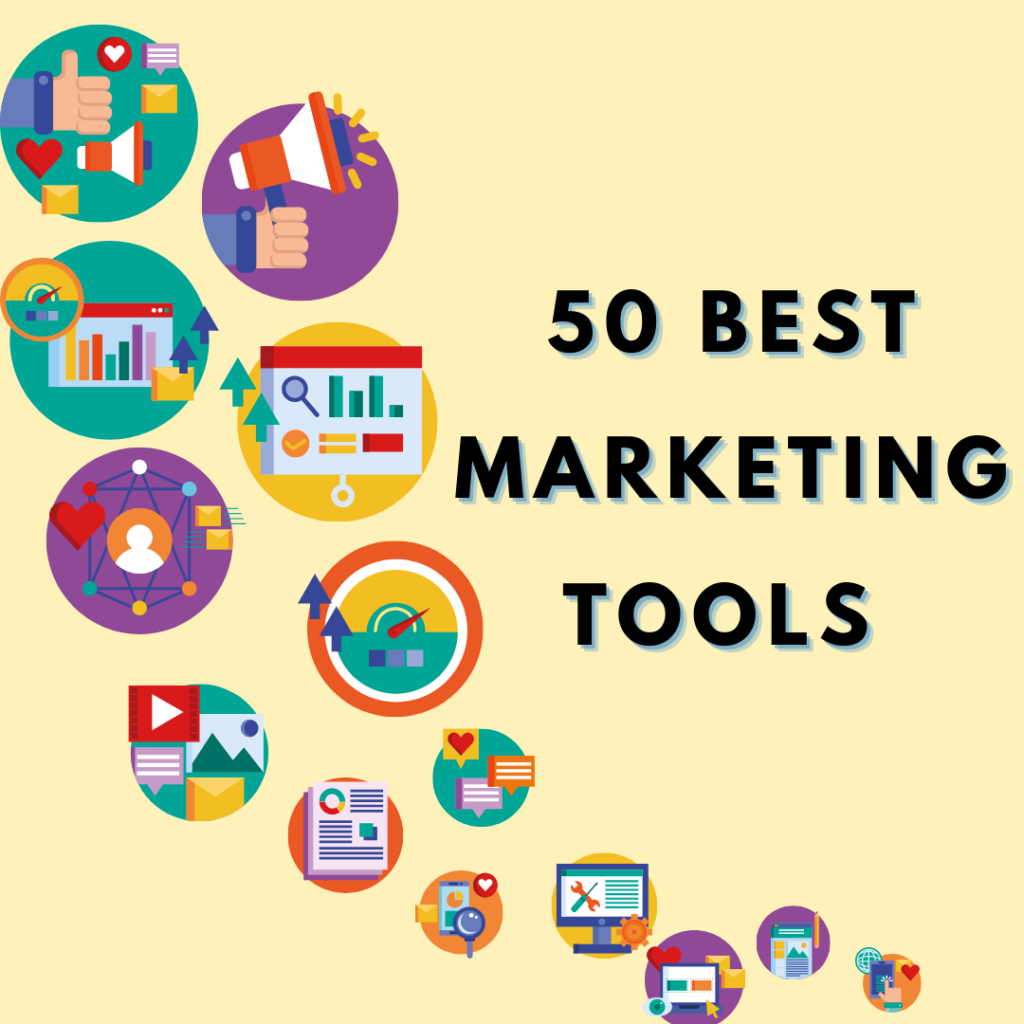 INTRODUCTION
It's no secret that marketing is so important in a startup. It's the main way to drive awareness for your business, acquire new customers, and differentiate yourself from your competition. In order to successfully market your business, you need to have the proper tools to help you grow. We have put together a list of 50+ marketing tools which you can use to help your business succeed! Simply select a tool from the list and follow the instructions below to get started:
The Best Marketing tools to Grow Stratup
1. LUMEN5: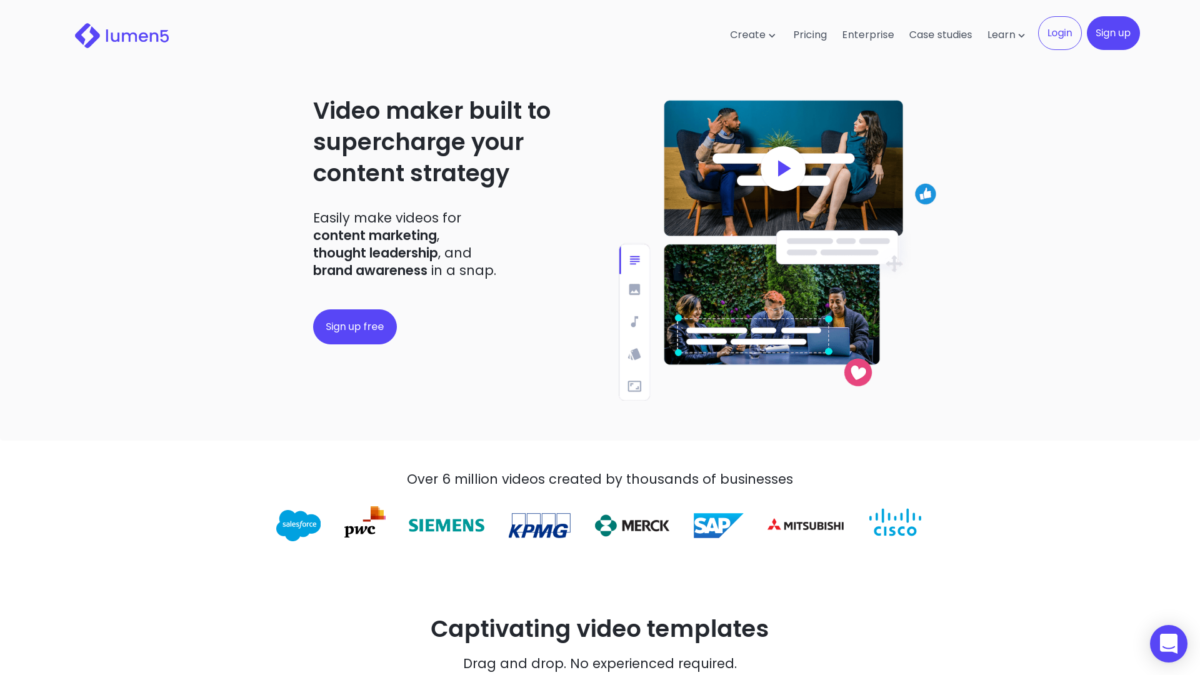 This video creation tool is designed for easier production of social content to attract the audience's attention. Its main aim is to allow any untrained individual to create engaging video content within no time.
2. STATUSBREW:
A leading social media marketing tool for both big and small companies, Statusbrew allows its user to schedule, collaborate and track their social media accounts. It is the best choice for social media managers to make their work simpler. It also offers connections to other popular social media channels.
3. SOCIAL PILOT: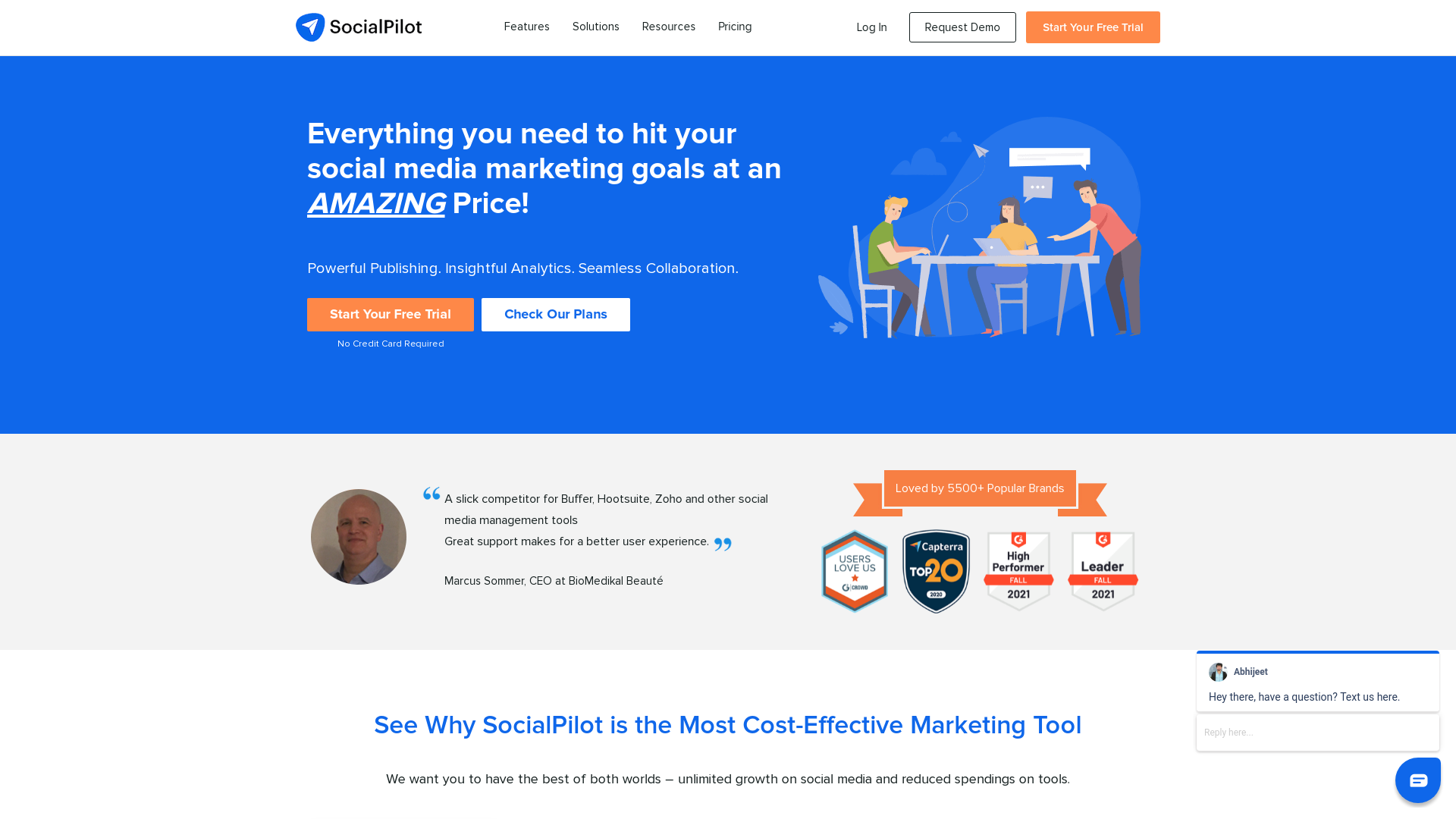 Social media is a platform that helps startups connect with their first customers, introduce their brand, and boost their revenue. But this process consumes time and resources to get things done right. That is where Social Pilot comes into the picture. It is simple and affordable and can help one manage posts, mentions and engage with the community all at once. It works across all social media channels, and there are no specific limits on sharing.
💡 Generate personalized emails, blog articles, product descriptions, and ads in seconds using the power of A.I
4. SENDPULSE: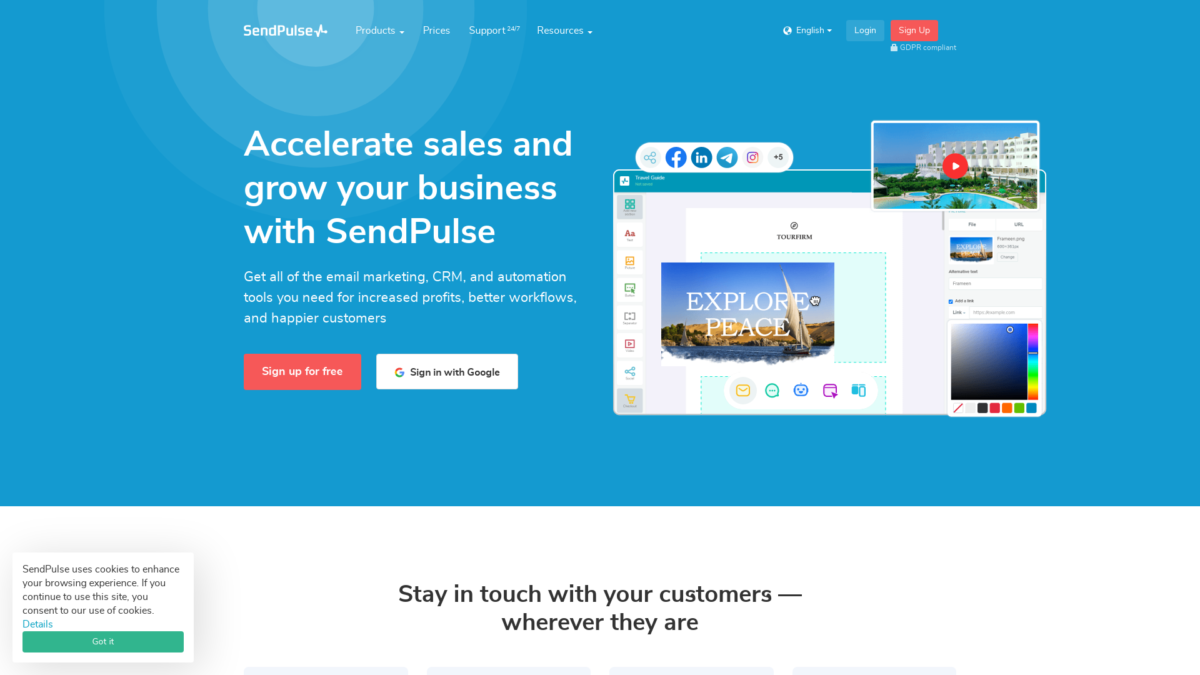 It is a multichannel marketing platform that helps marketers generate automatic emails, SMS and web push notifications. The best feature of this platform is its Facebook Messenger chatbot builder, which can be used to design a chatbot with no coding experience for free.
5. REBRANDLY: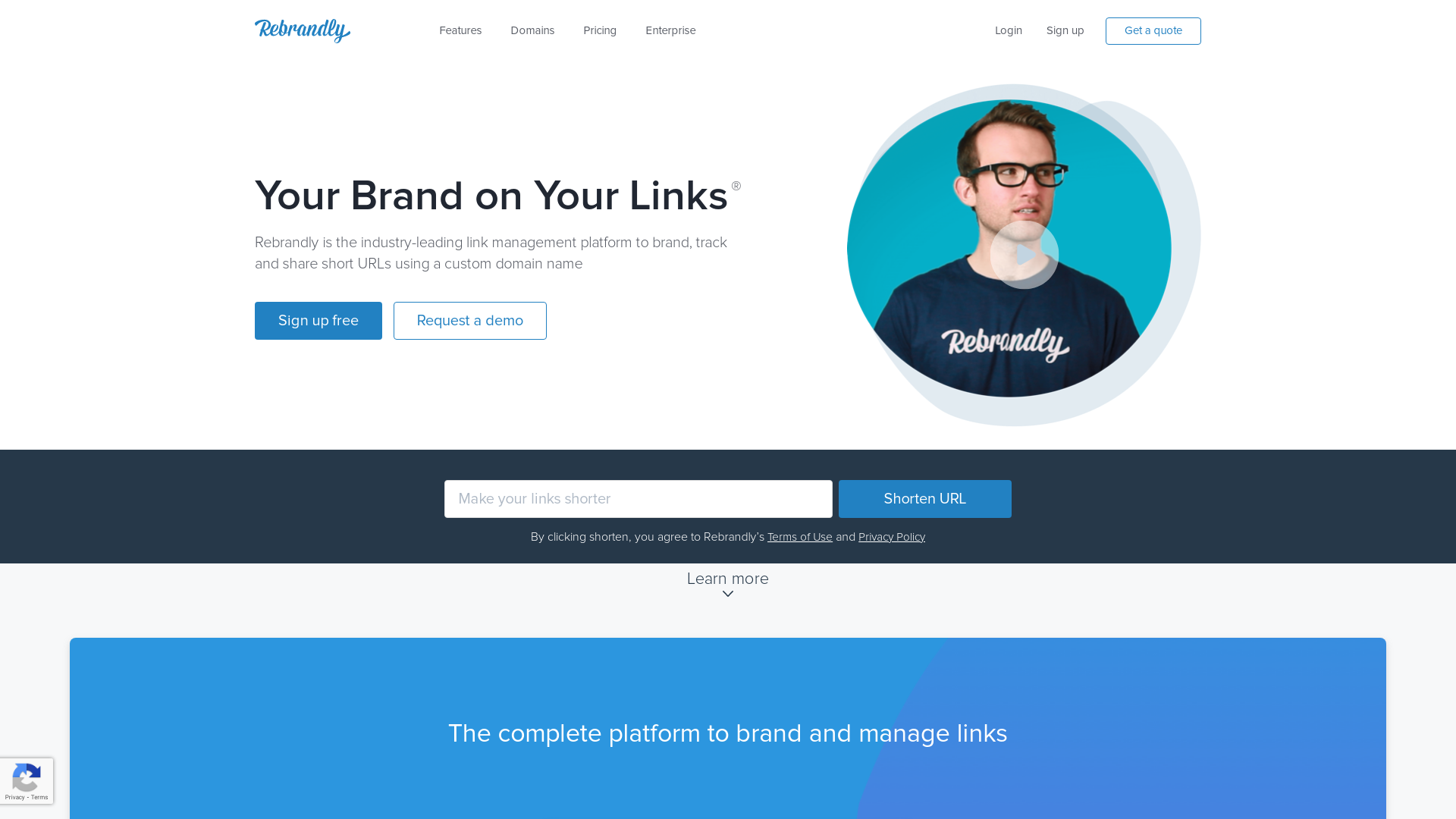 It is a link management tool that helps its users enhance their brand visibility and generate trust by shortening. It contains detailed analytics feature that lets one know more about any individual who clicks on their links.
6. UNITEL VOICE: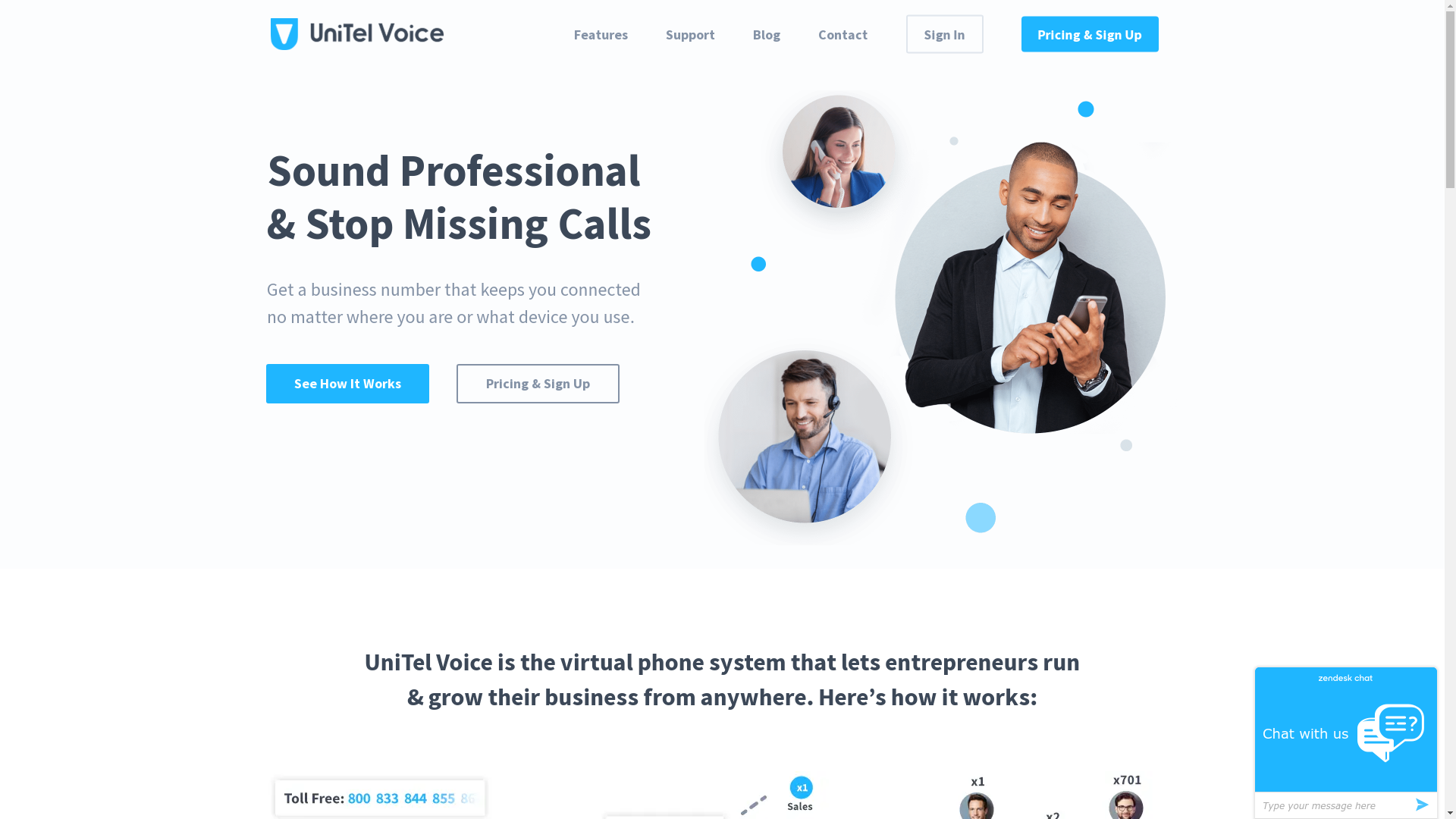 Your business phone system is one of the most strategic marketing tools. When customers contact you, you would want to sound professional. An informal tone is really not very impressive. Now, UniTel Voice is a phone system that lets its users set up an auto attendant with a professional sound greeting, which can totally impress customers.
7. SE Ranking
SE Ranking is a great SEO tool for online marketers and company founders alike. For starters, they provide a research feature that lets you discover what keywords and content your competitors are targeting in their marketing campaigns. Their social media management capabilities are also handy if you want to focus on promoting your business through social media but don't have much time or resources to do so effectively.
8. Campaign Monitor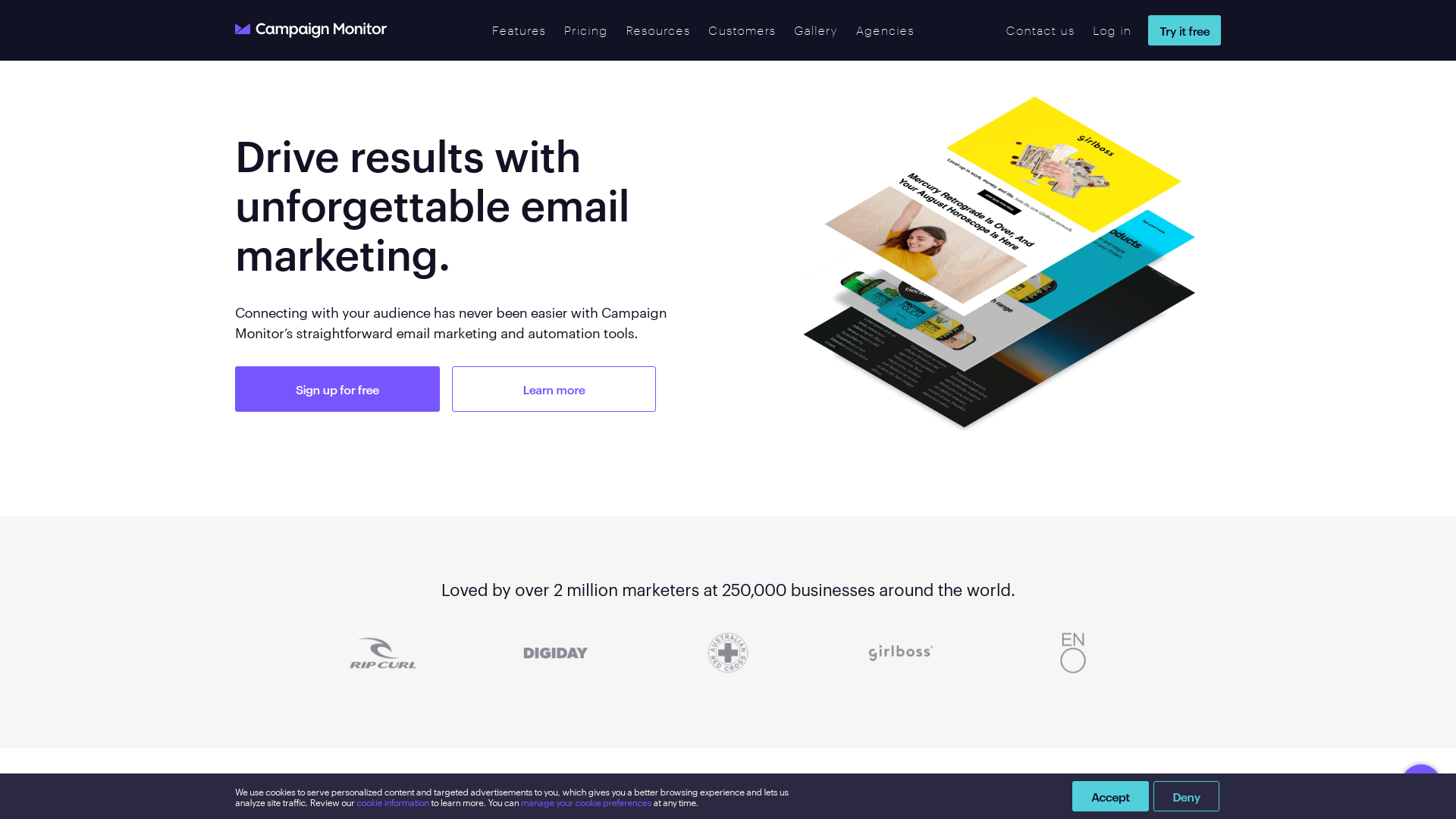 Customer service is the priority for any business to be successful. Good customer communication means good customer service. Email remains an excellent fit for start-ups, because of its low-cost, high-reward track record, and user-friendly email service providers like Campaign Monitor. You can also use Campaign Monitor for free.  Campaign Monitor also has an easy-to-use toolset. It can also help you build your own emails from scratch.
9. Remesh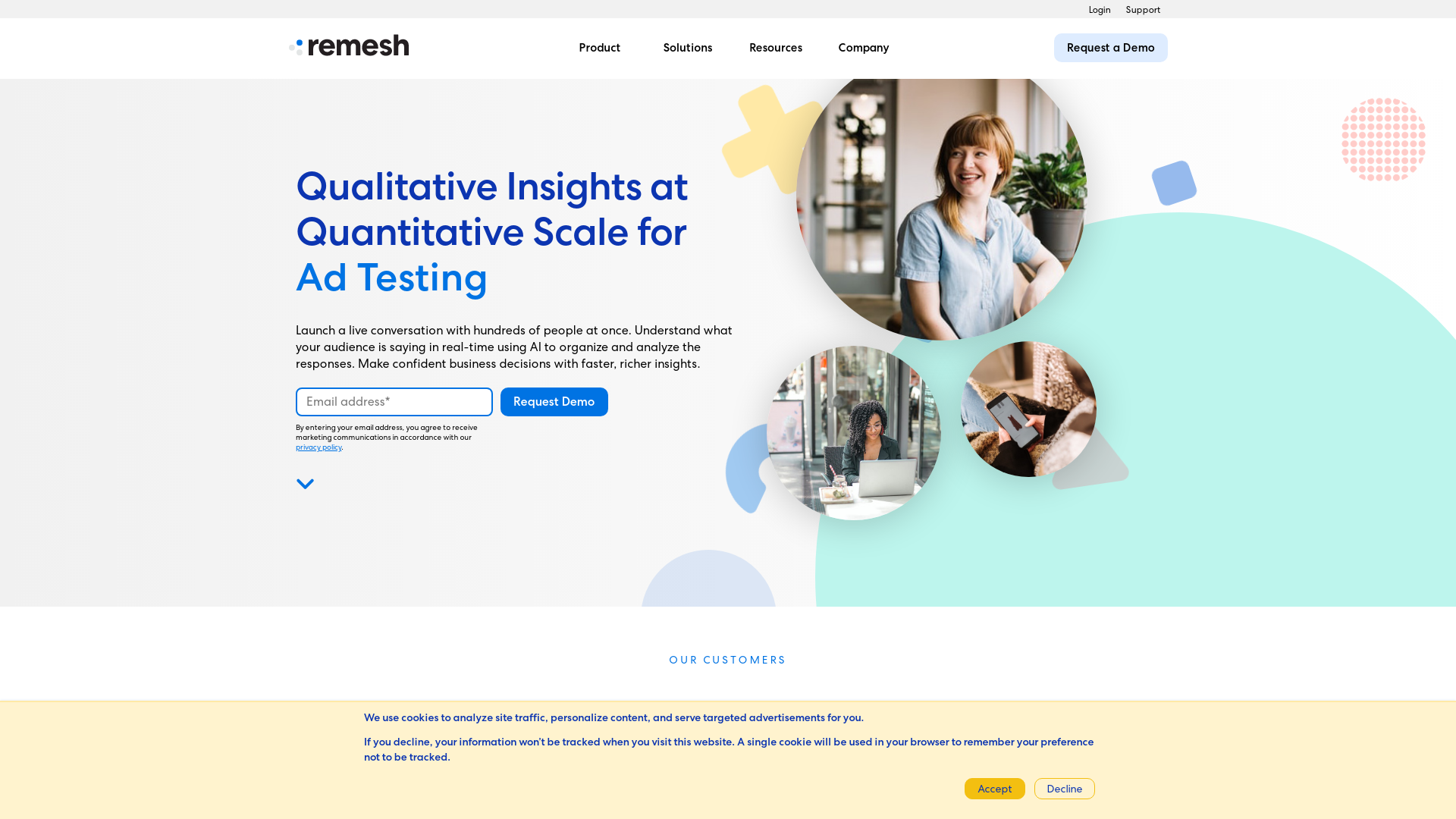 This is a platform that is extremely useful for marketers who want to get into the minds of the consumers.  The user-friendly chat platform allows you to conduct a live conversation with up to 1,000 customers at the same time. Participants can send open-ended responses in real time, and the platform's artificial intelligence analyses, analyses, and segments them as they occur.
10. Right Inbox
Right Inbox is a useful Chrome plugin that allows you to schedule emails based on the time zones that you may need to send them to in order for your target audience members to receive them when it's most helpful for them to.
By applying Right Inbox to your organization, you can ensure that all users in your team are sending emails at optimal times. For example, sending an after hours email to New Yorkers implies their response will arrive the next day at 9AM, no matter when they receive it. To manage varying time zones across your sales and customer service teams, you're in luck because Right Inbox will still send correctly adjusted emails. This can help improve engagement with international clients as well as build trust among Americans by showing them your company respects their sleep schedule by not disturbing them with late night out of office responses .
11. Wordable.IO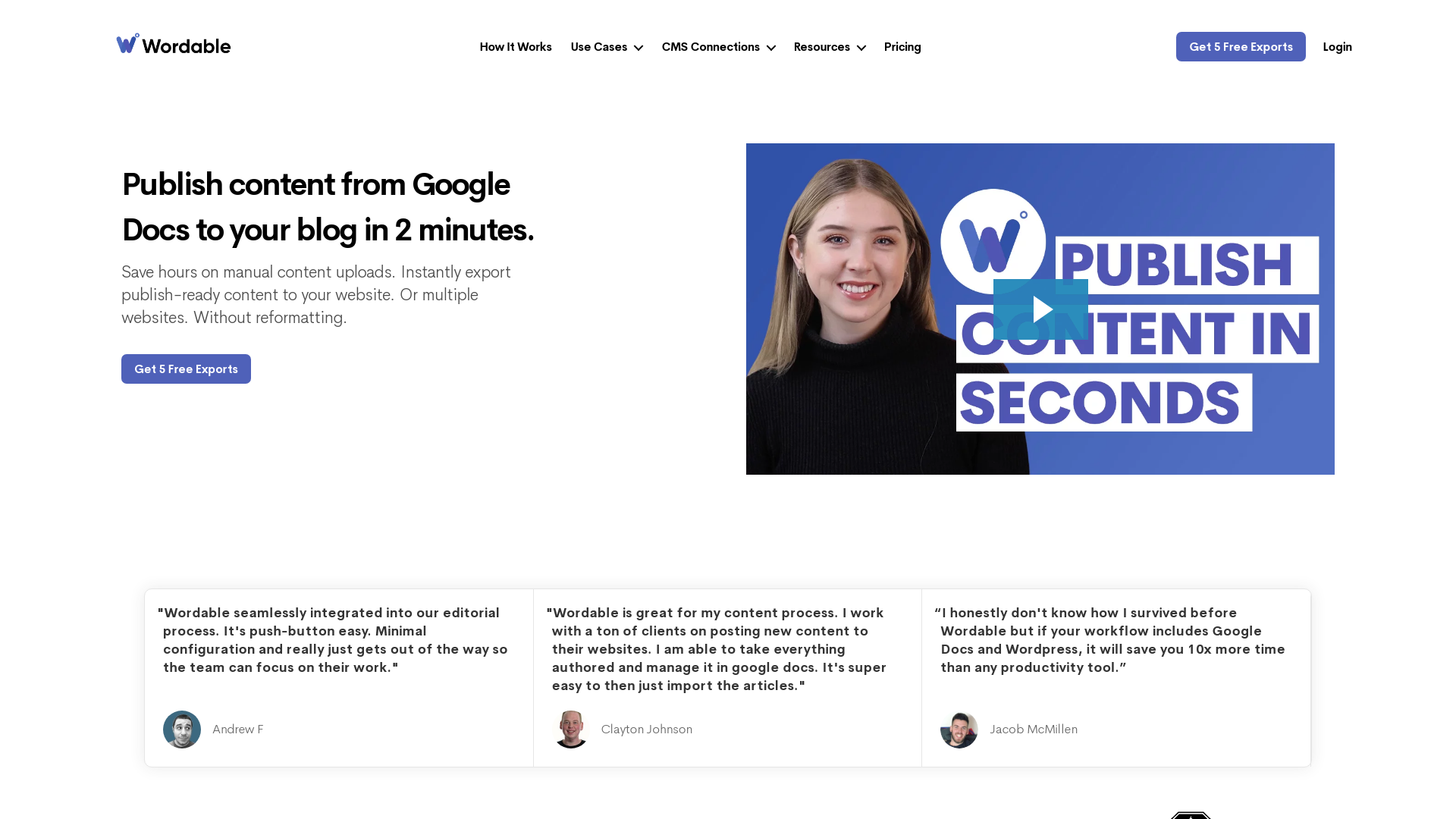 If you are a content writer, Wordable is the best place for you to use. Its much better than WordPress as WordPress is more repetitive and boring. Wordable allows you to bypass that step and focus on the more important aspects of content production and promotion by allowing you to upload properly structured and designed Google Docs to WordPress in just a few clicks. It is also a huge time saver.
12. Bannersnack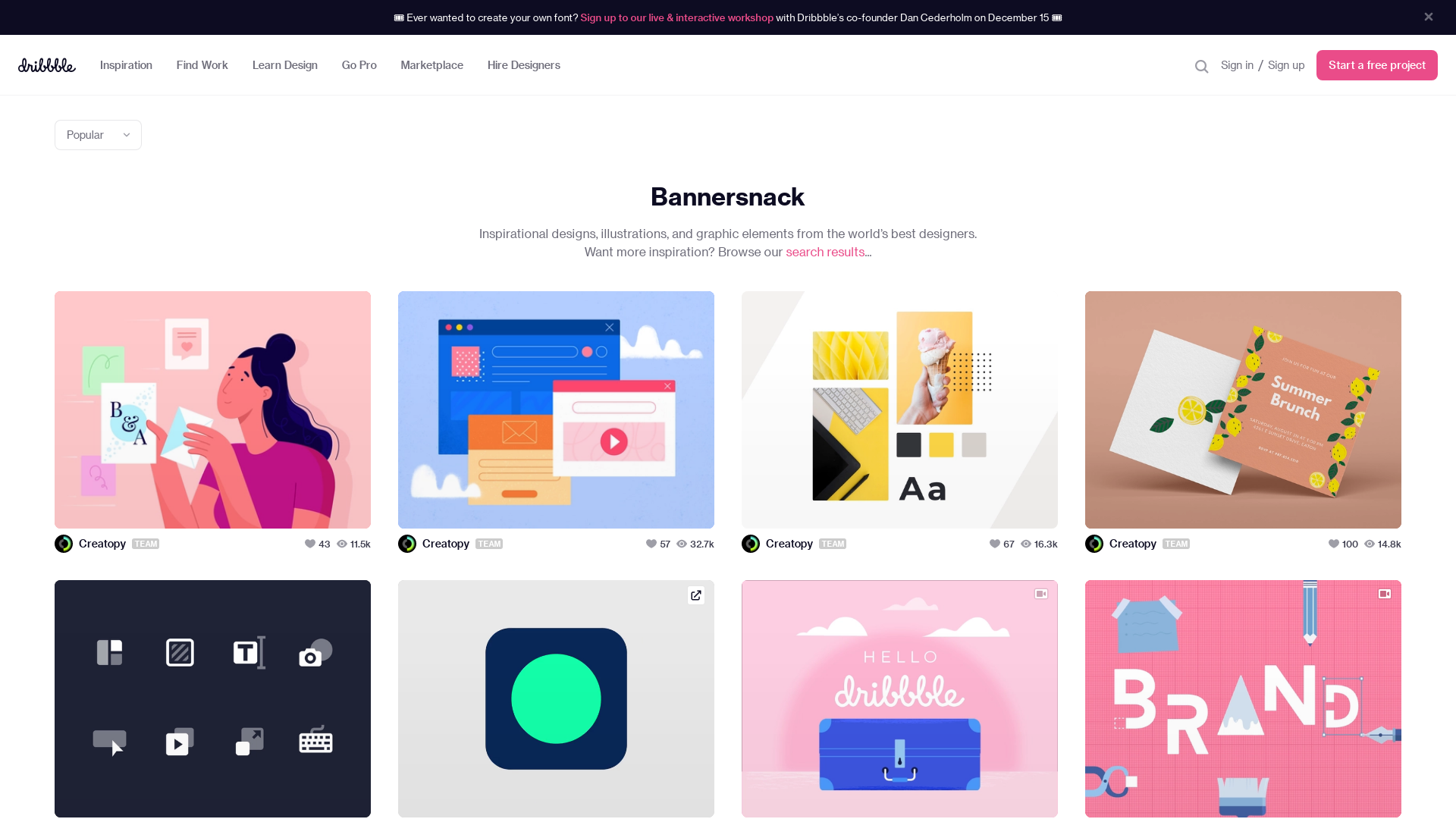 Bannersnack is a cloud-based, professional banner creator that allows you to create fully responsive banners that look great on any device, regardless of screen size. Bannersnack allows you to generate display advertising in any shape or format you choose, including HTML5 animations, videos, links, and custom code. You can drag, drop beautiful images in order to create your own banner. Brand awareness is important as the customers must know about your products hence attractive banners are necessary.
13. Survey Anyplace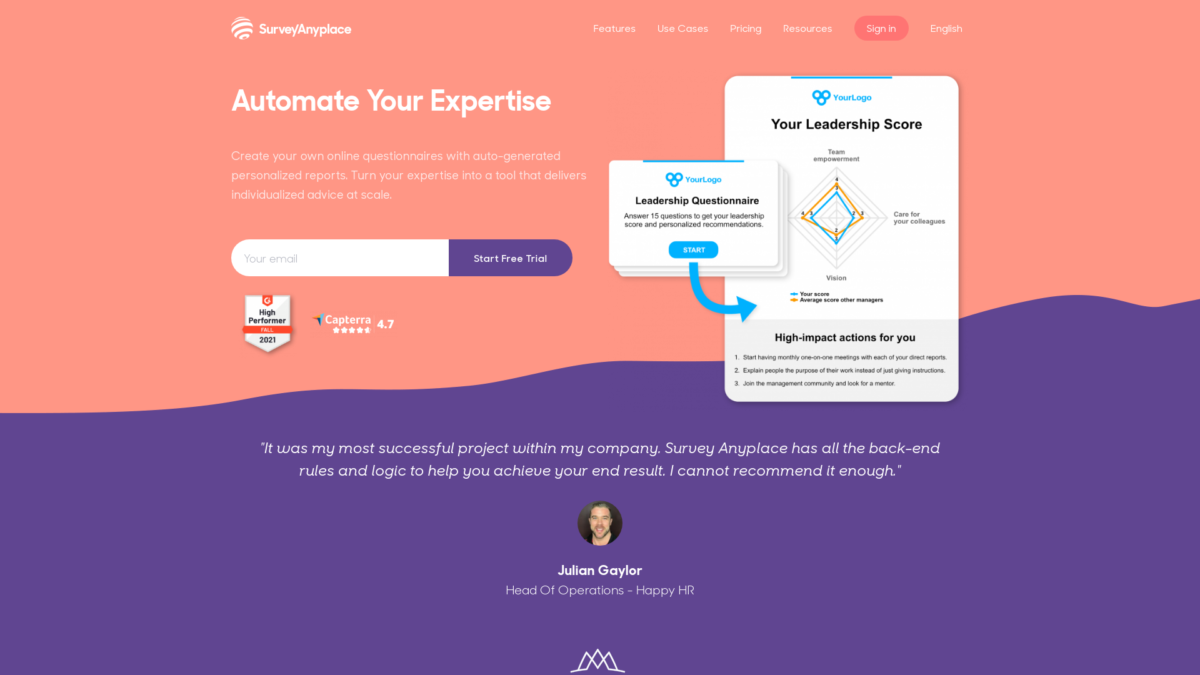 Engage your audience with interactive quizzes, surveys and assessments using Survey Anyplace – an online tool that helps users create engaging questionnaires without any prior experience needed.
As indicated by recent data, interactive content is twice as engaging as other material so utilize this approach to make your existing content more appealing to visitors and consequently increase email subscriptions and sales!
14. Proof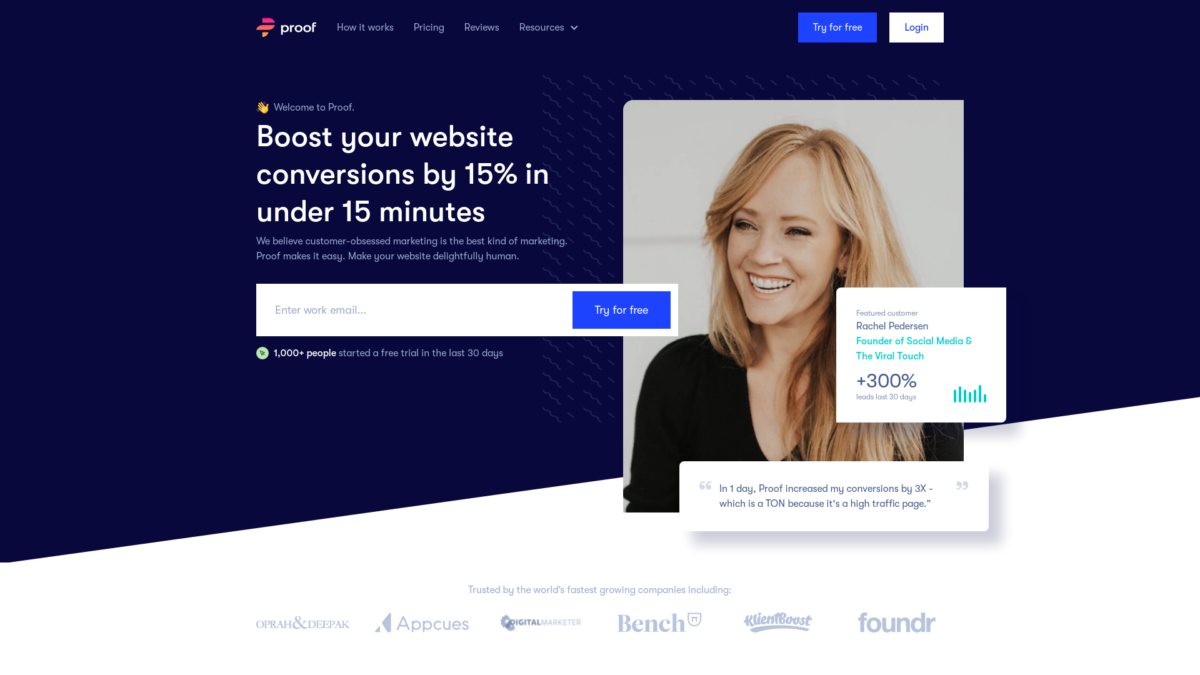 Evidence takes the concept of social proof from the real world and applies it to the digital world. When a visitor arrives at an unfamiliar website, they are unsure why they should trust it. Proof that you can use this fear of missing out to your advantage while also adding trust and authenticity to your pages. On the front end, our platform displays real data to inspire visitors to take action while on your site. The software is very easy to install and can help boost conversation rate of your start-up.
15. Nightwatch.IO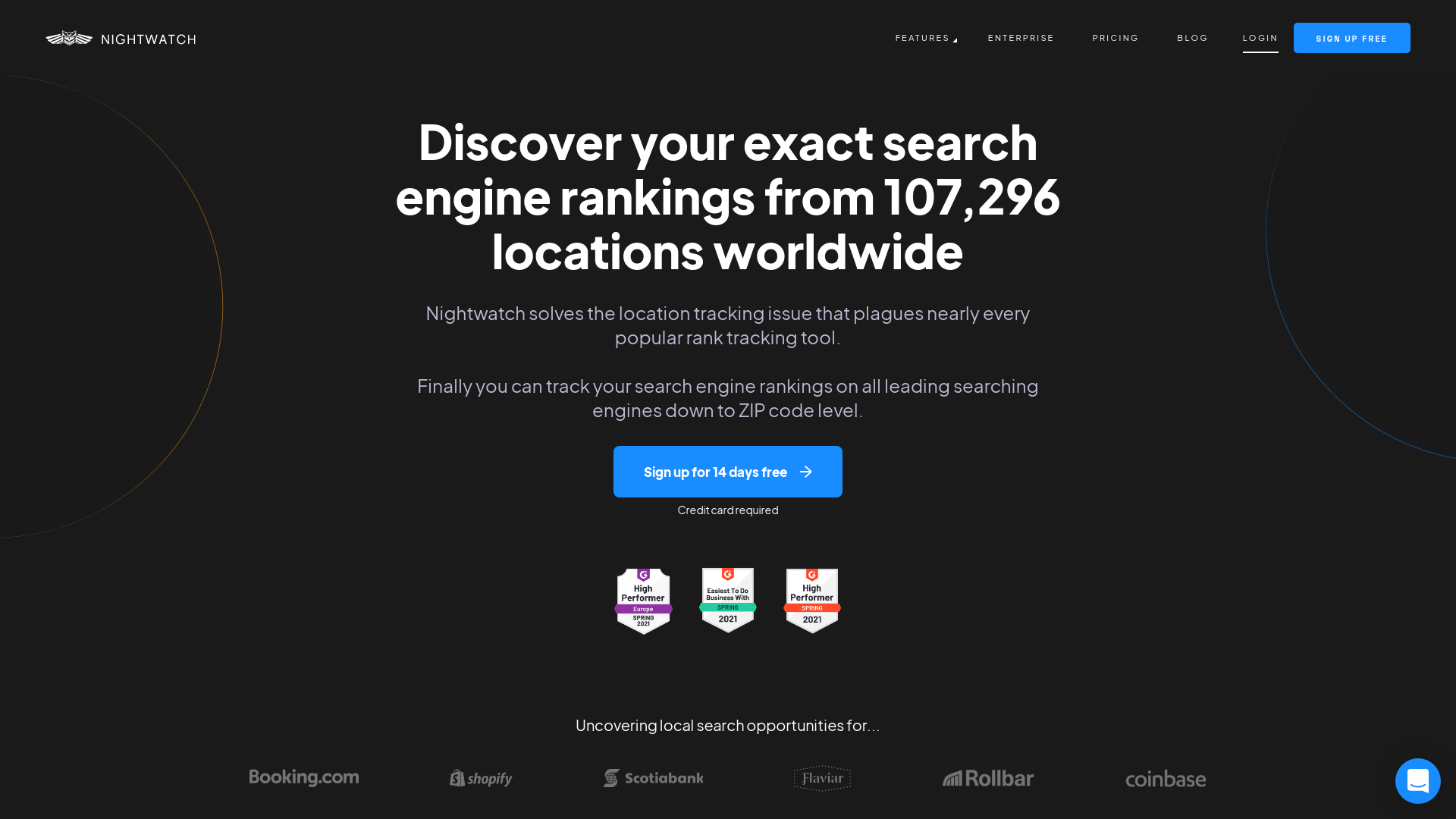 Nightwatch is an SEO tool that helps you track and analyse your website's performance, make better decisions, and ensure that your site grows at a healthy and consistent rate.
You can do the following with Nightwatch:
Keywords and backlinks should be discovered, tracked, and segmented.
To see your progress, visualise your data on flexible graphs.
Audit your website and keep an eye on your competition.
Receive immediate alerts when new ranking possibilities arise.
Create customised progress reports for yourself or your clients using drag-and-drop.
To get all of your traffic data in one location, integrate Google Analytics and Search Console.
16. Juicer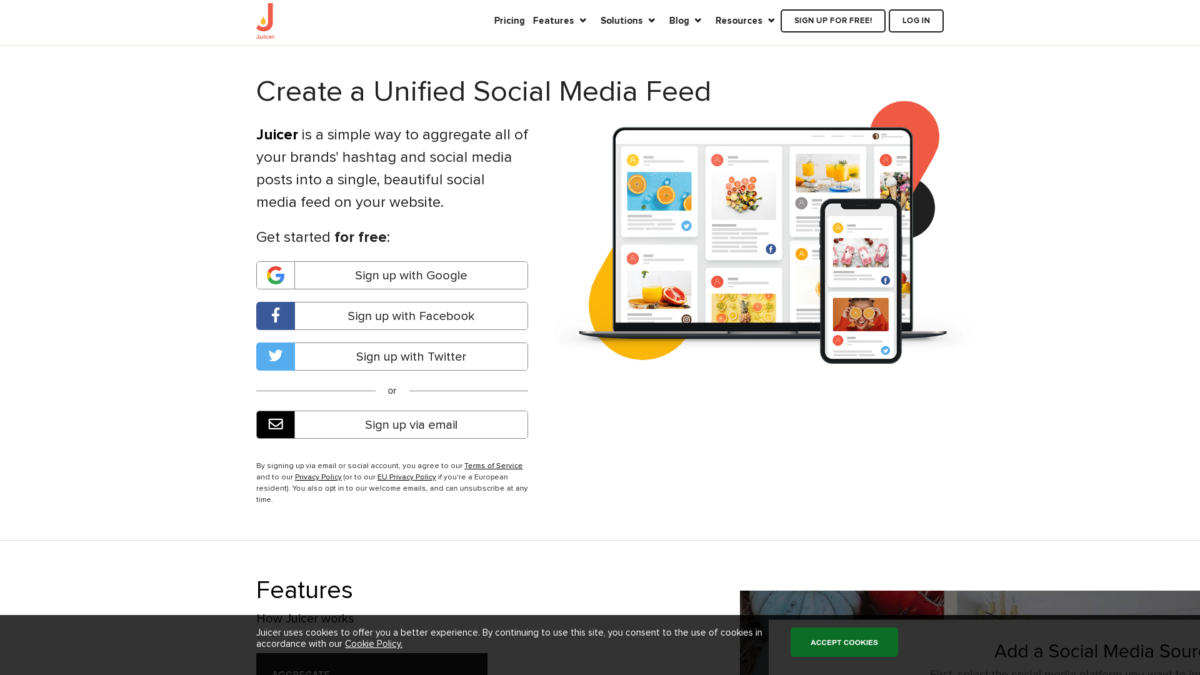 Juicer can help you add an aggregated feed to your social media posts which are also styled to your websites. Adding iframes which don't match the style of your website is of no use as people won't be paying attention to it. Juicer.io is the most affordable social media marketing platform on the web today with a plan costing $99 per month, though some competitors come close at $600 per month (like Tint). In Juicer's basic package, two social media accounts are free and in their top tier package 15 accounts can be managed fo free every month via an entirely cloud-based system
17. Venngage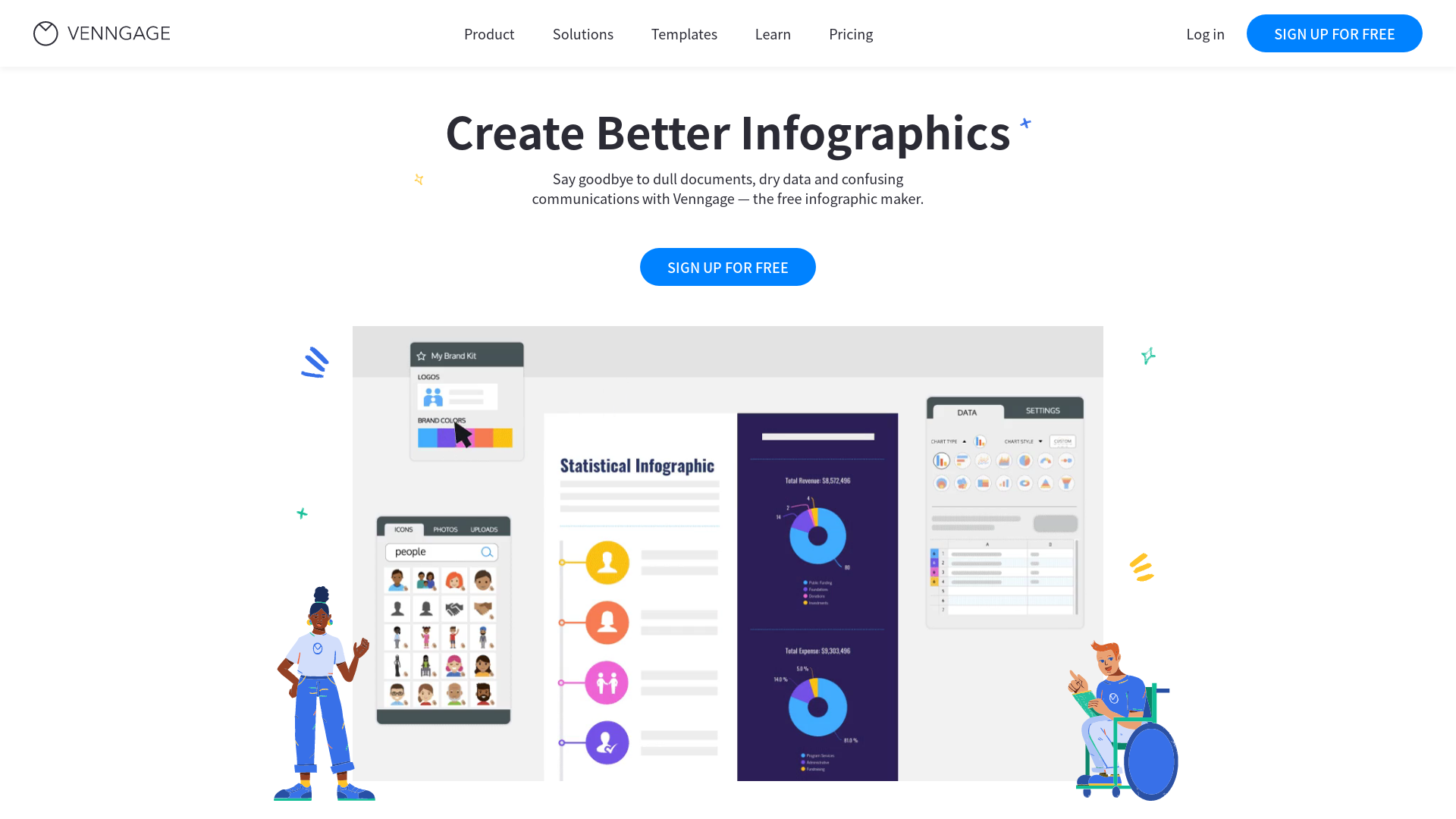 Building links is always difficult for start-ups. Building great visual content is a way to get strong links. Venngage is a simple infographic maker that can assist you in creating such content. Infographics, reports, posters, promos, and social media photos are among the projects for which templates are available.
18. Leadsurance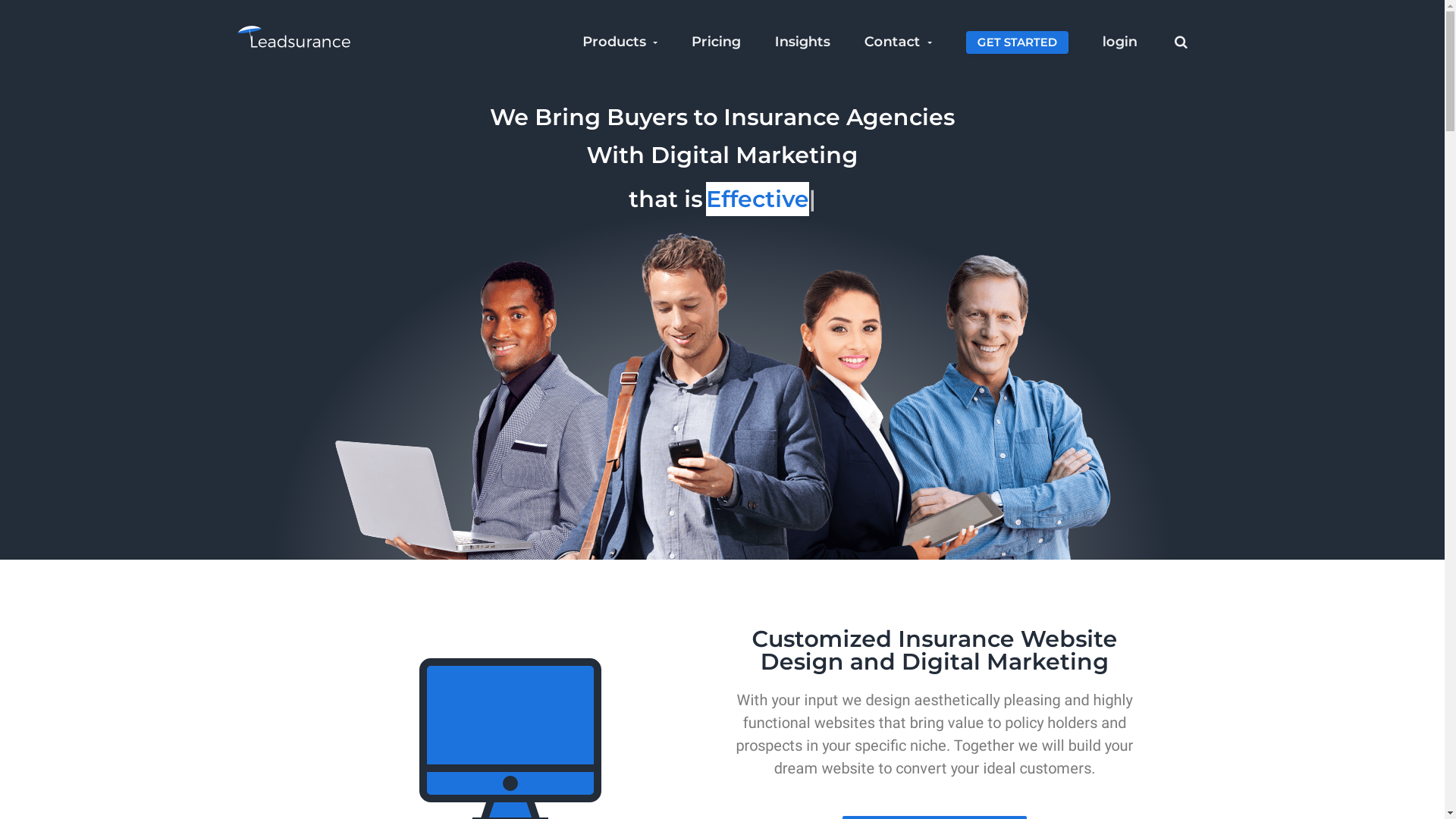 Leadsurance is an insurance marketing automation tool for agencies or freelance marketers to white label and sell under their own brands.
Marketing Agencies, Lead Generation Companies and Digital Agencies can white label Leadsurance for companies in need of boosting their sales pipeline and gain more revenue.
19. Bitly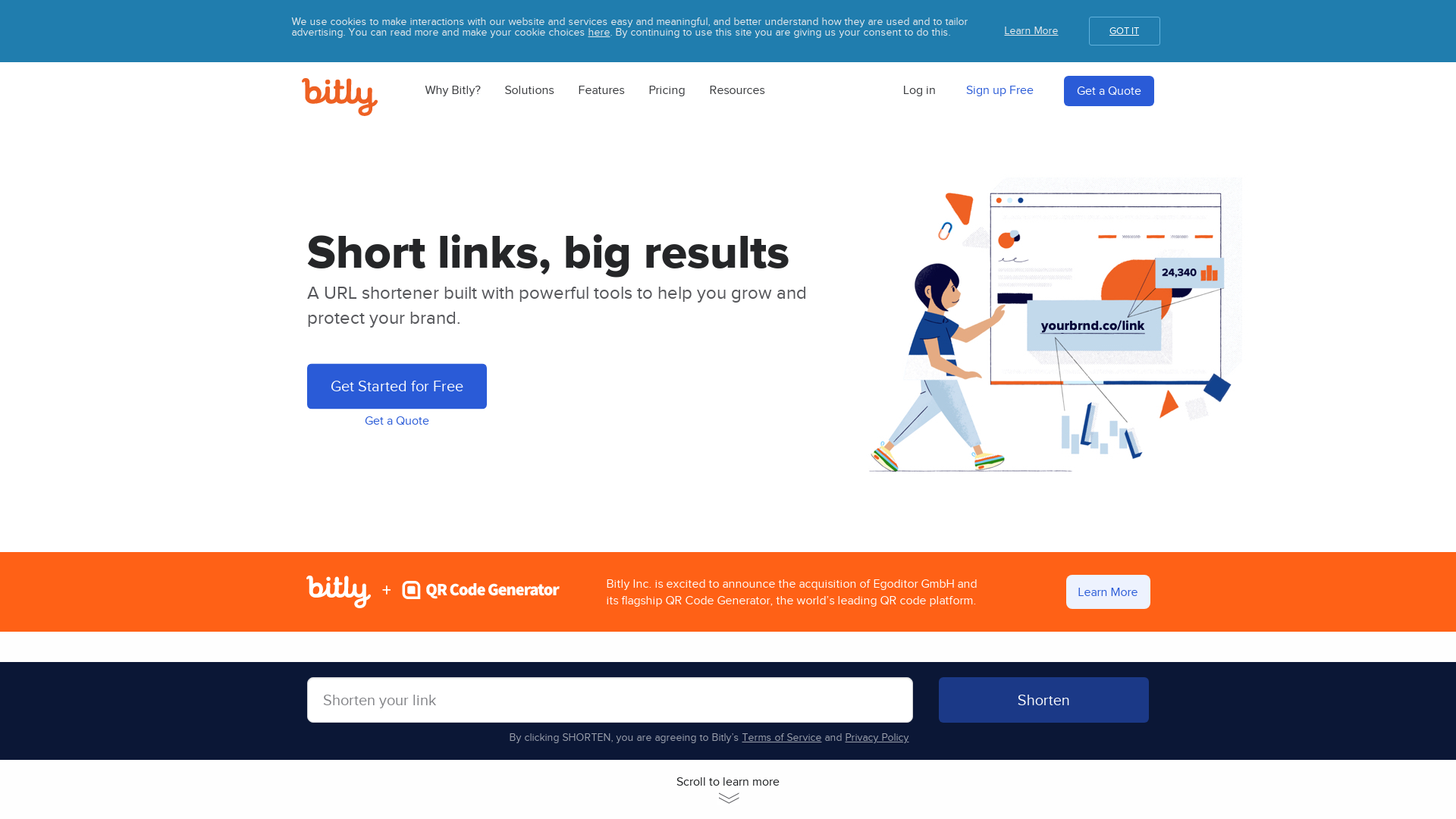 Bitly allows you to construct short URLs that trace each click, tap, or swipe as they travel over the internet. Branded links ensure that campaign URLs are consistent, and Bitly can be integrated with most social media and campaign management platforms to ensure that all of your messaging is tracked properly.
Social Media Tools
20. Buffer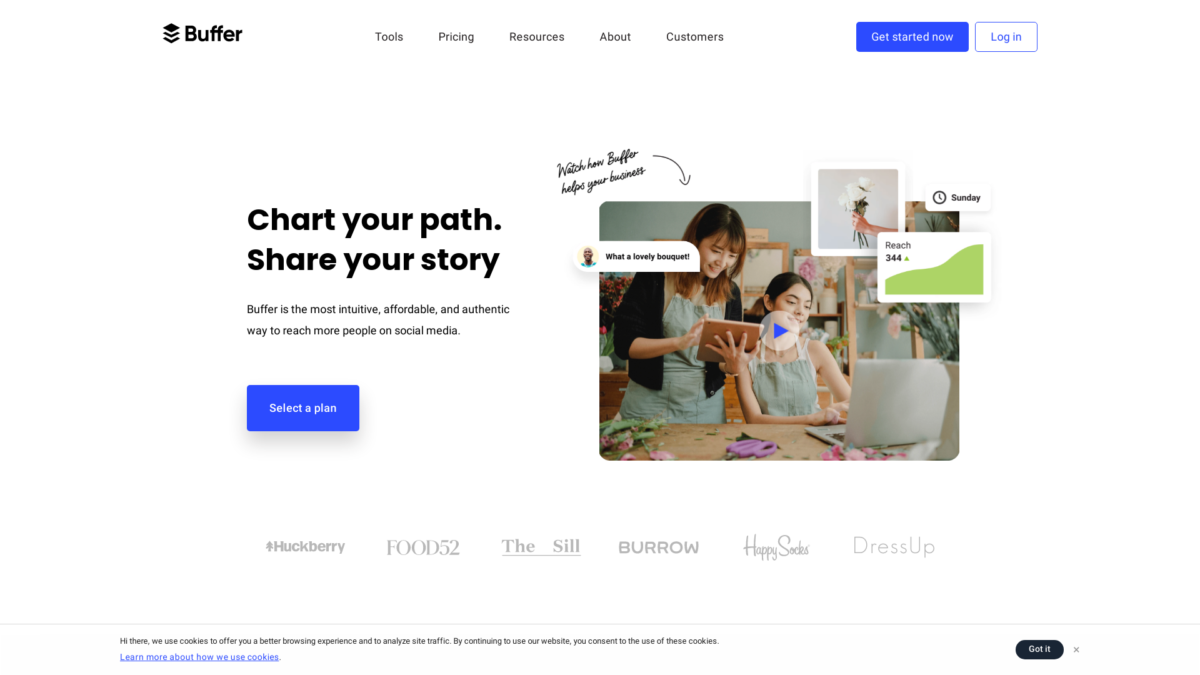 Planning your content calendar and scheduling meetings over the course of the day and week. This is important for social media marketing. Buffer's free plan allows you to create one profile across three networks (Facebook, Twitter, LinkedIn, Google+, Instagram, and Pinterest) and schedule up to 10 posts for each network ahead of time. The Buffer team also has a fantastic blog where they provide acquisition methods and advanced social media marketing advice.
Pricing – Free with paid additional features
21. Livestorm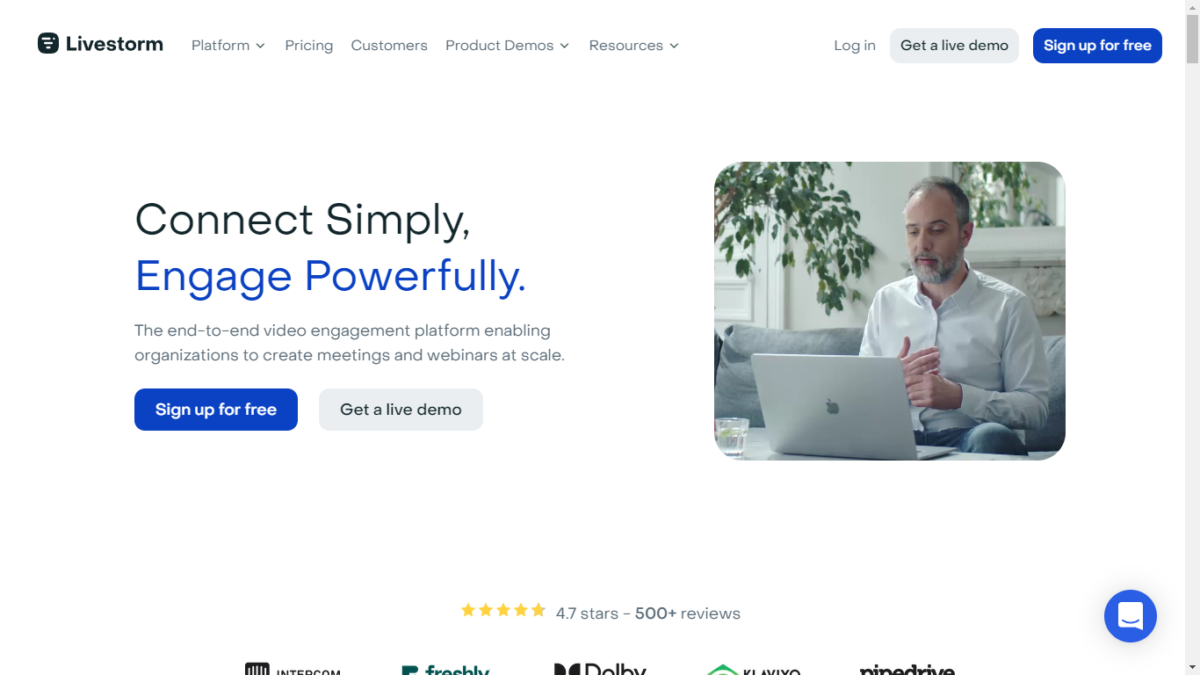 Livestorm is a webinar platform that is "GDPR compliant and delivers a HIPPA compliant streaming technology," according to the company. The Livestorm pricing model includes all features. Your webinar's only variable is the number of individuals who can attend. The plan includes 100 attendees and can go up to 250.
22. Olark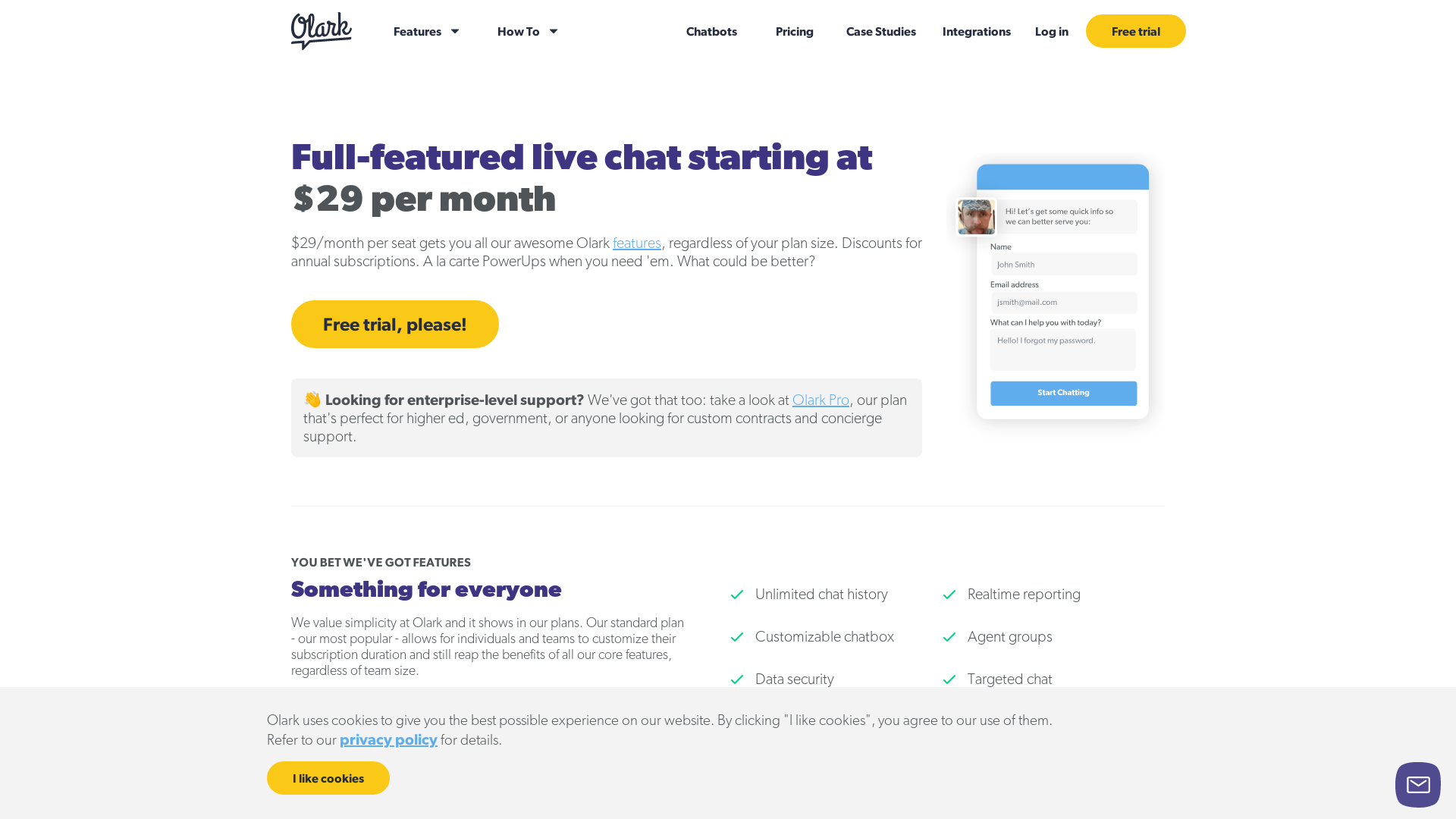 One of the most important tools for a business is live chat applications. Olark is one of the most popular live chat applications in the world. It takes a no-nonsense approach to live chat software and has enhanced its look and functionality in recent years.
Olark also has a robust integration portfolio to guarantee that conversation leads captured on your site are routed to the appropriate marketing tools.
Pricing – 2-week free trial, along with paid plans of $17 per month.
23. Intercom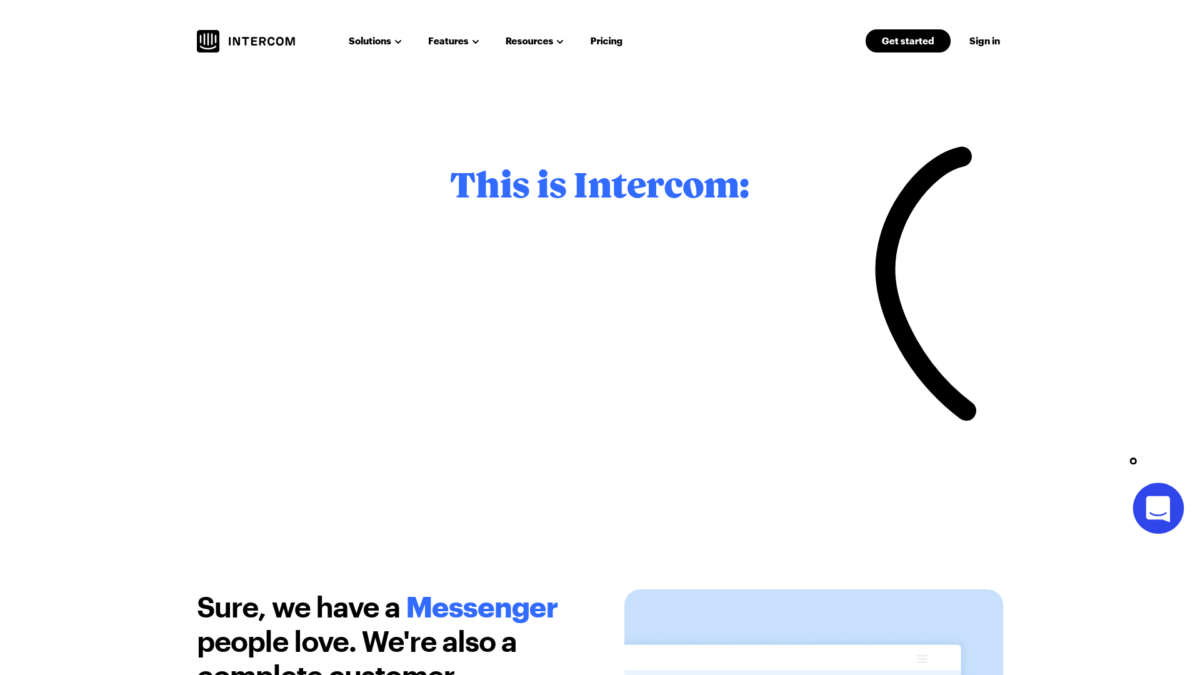 Intercom is a multi-product suite focused on lead generation and customer service. Messages (for targeting in-app messaging and email campaigns), Inbox (for teams to manage chat, email, and social), and Articles (for knowledge base and Wiki publishing) are just a few of the tools it offers.
Pricing- Intercom is free
LANDING PAGE OPTIMIZATION TOOLS
24. Unbounce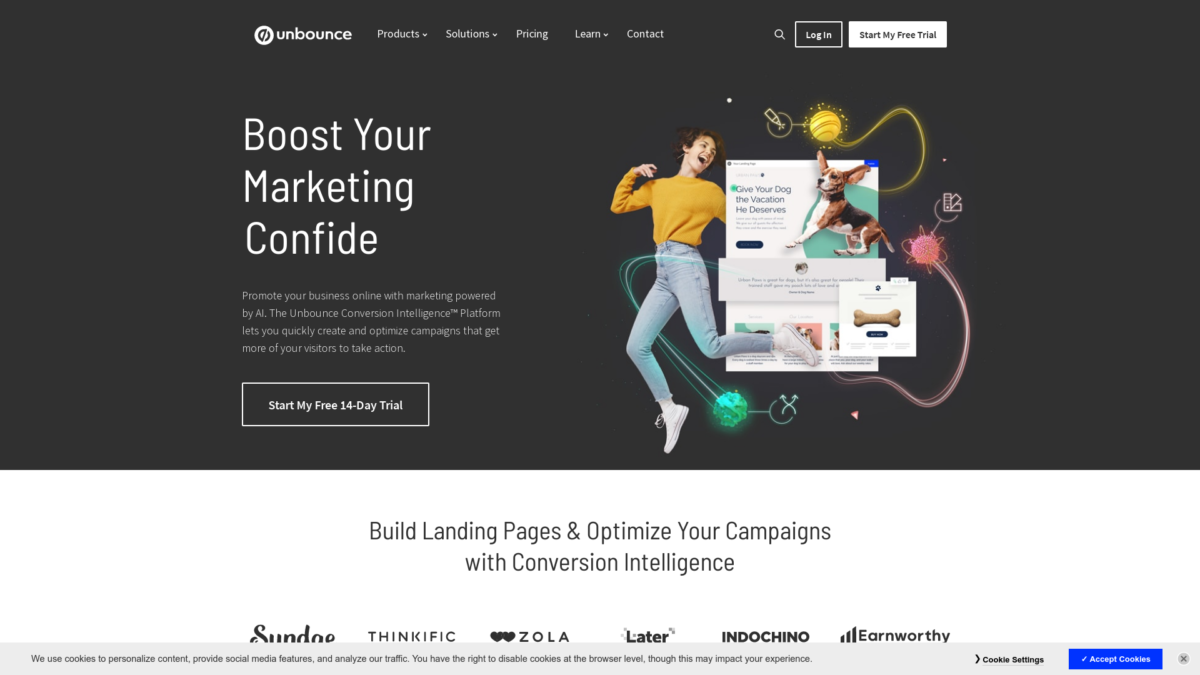 An easy way to build conversation landing pages for big events is to use Unbounce. You can easily build landing pages for capturing data and lead generation. Tests can be done to test out the landing page copy and ensure the pages are always optimised.
Pricing- 30-day free trial, paid plans start at $99 per month.
25. Google Optimize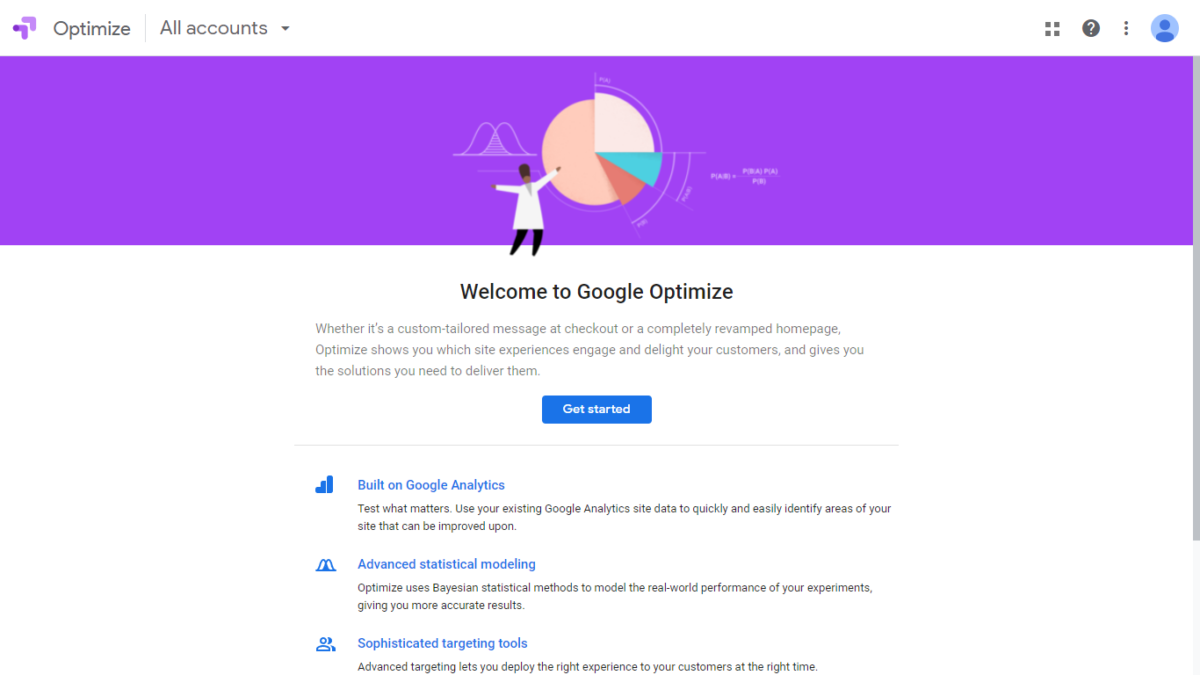 Optimize is a website testing tool that is part of the Google Marketing Platform. It allows you to run tests on your website copy, layout, and call-to-actions to ensure that your site is performing at its best for each and every visitor.
Pricing- Free
EMAIL MARKETING TOOLS
26. Mailchimp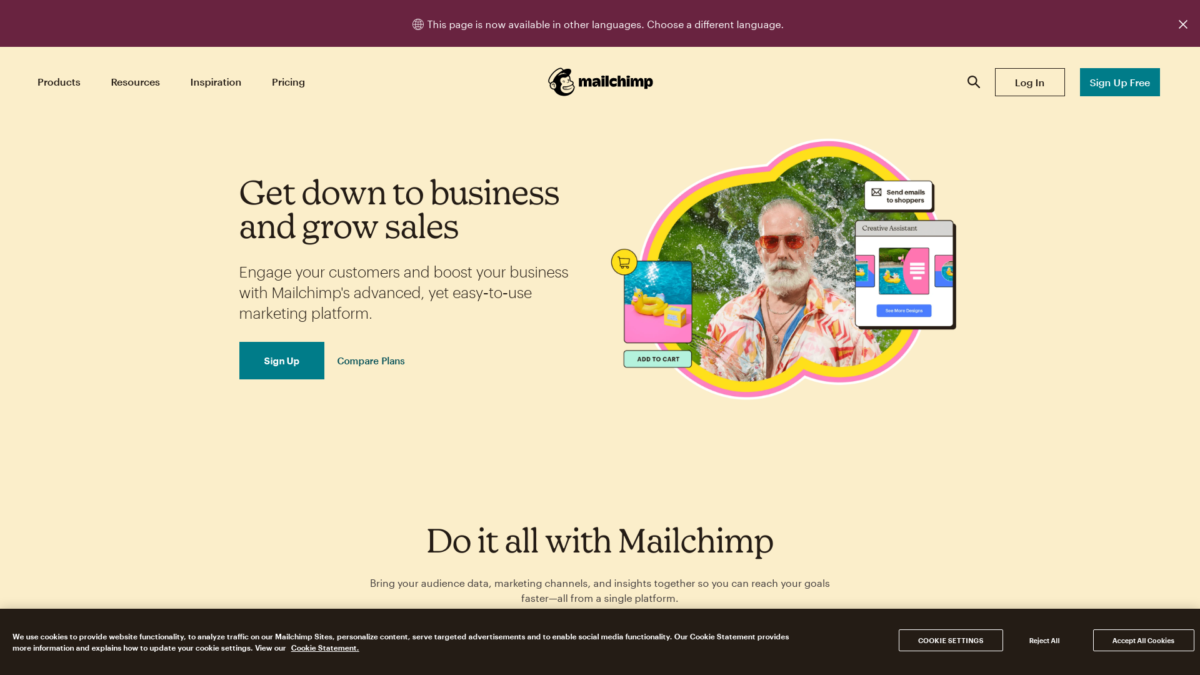 Mailchimp is an email marketing and automation tool that helps you grow and manage your newsletter and product subscribers efficiently.
Pricing- Free, upto 2000 contacts, then plans start at $10 per month.
27. Litmus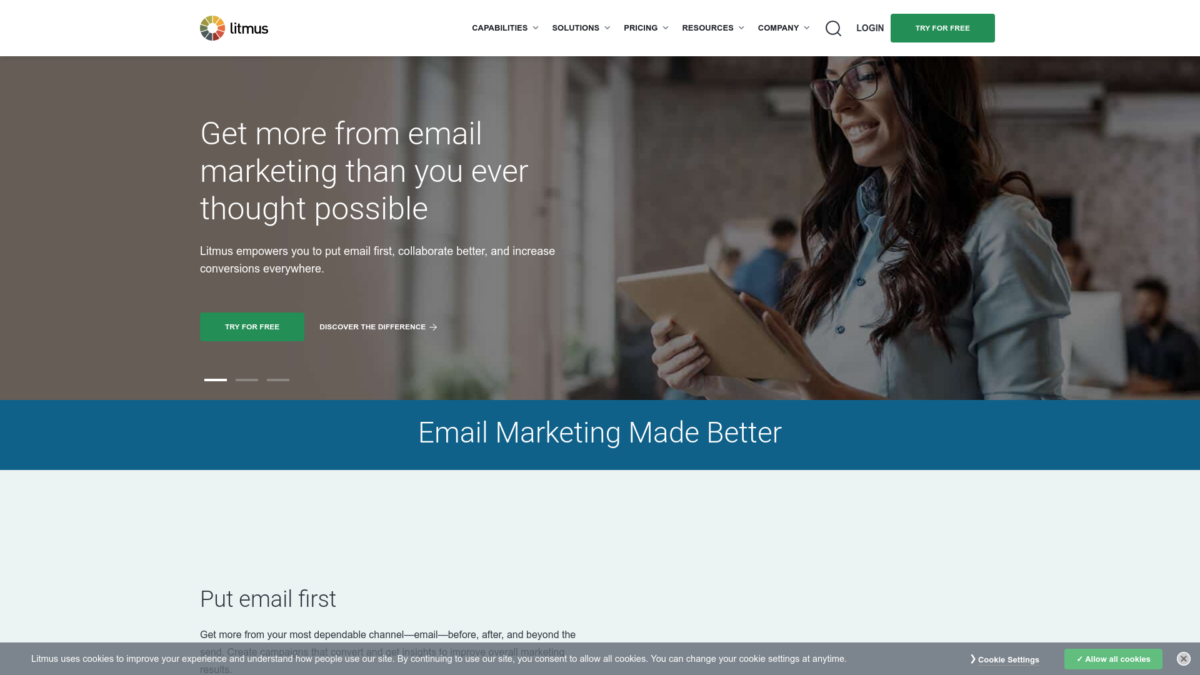 Litmus is a tool for email testing provided by a third party. Litmus validates the delivery of your email campaigns, ensuring that your design and formatting choices are consistent across numerous browsers and devices and that campaign emails do not land up in spam folders.
Pricing-7-day free trial
28. Bananatag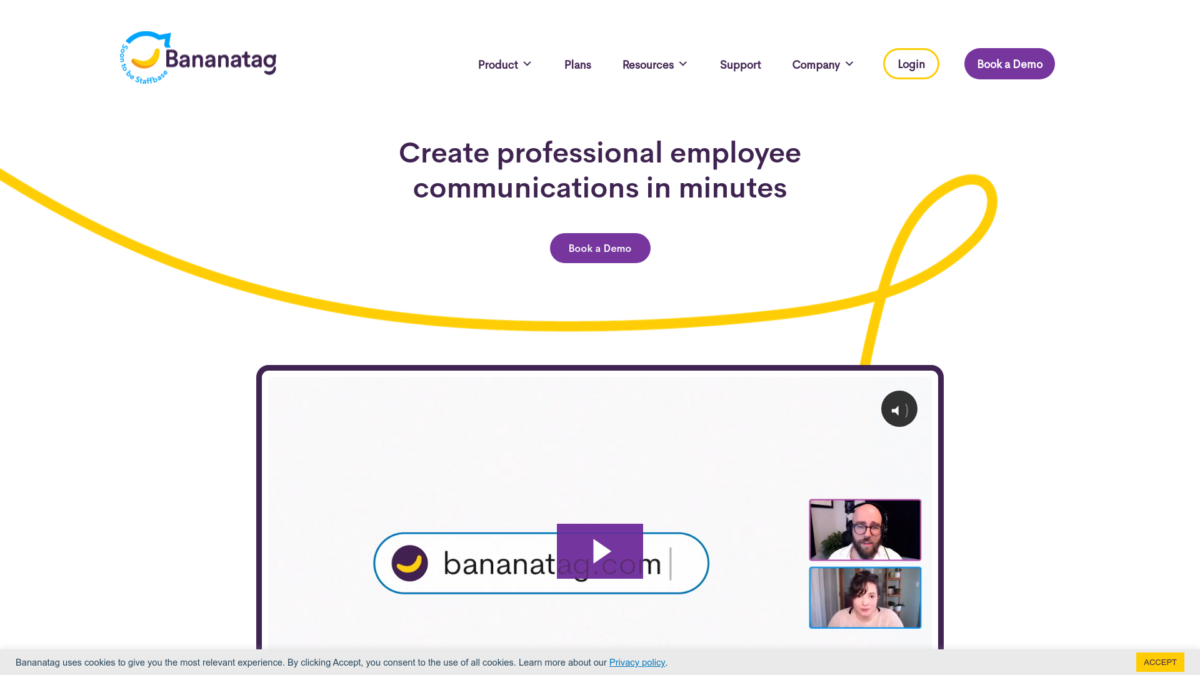 This is a third-party email tracking platform which is often used by sales team. It tracks the email sales campaign which can help you find out which leads are interacting with your emails. Its very suitable for sales teams and for businesses.
29. Mention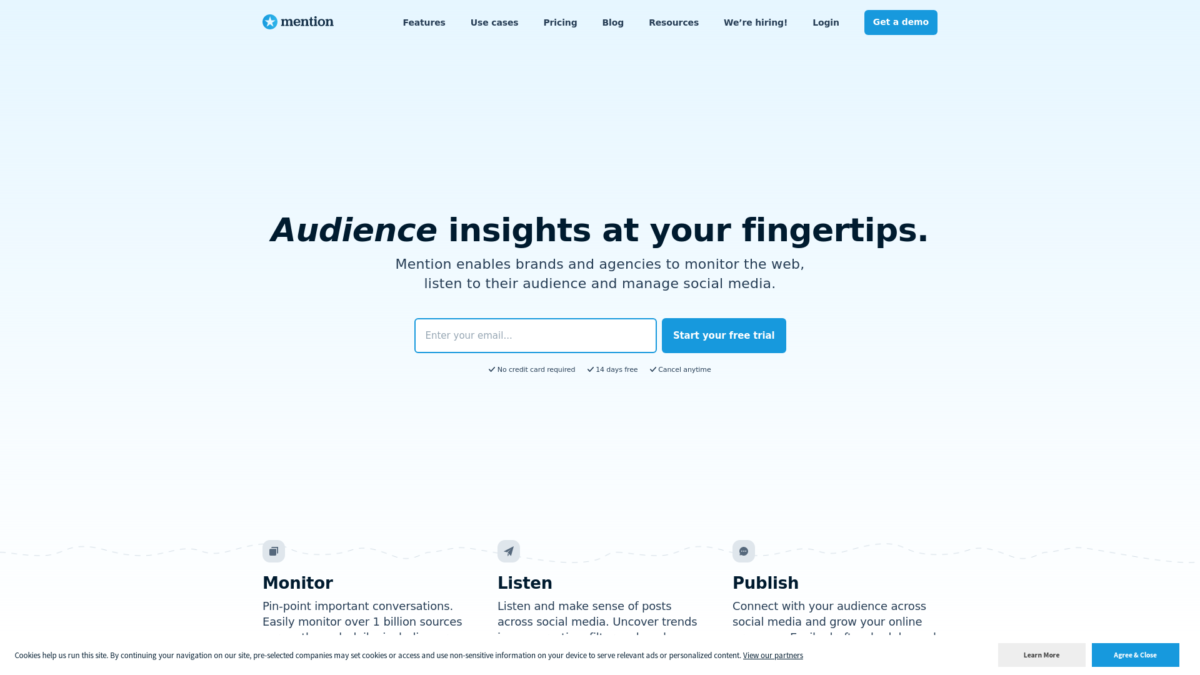 Mention is a freemium marketing tool which can be used to automate the management of your business accounts. Essential services like monitoring, brand management, competitive analysis, etc, are provided.
Pricing- Free plan available, paid plans begin from $25 per month
30. Loom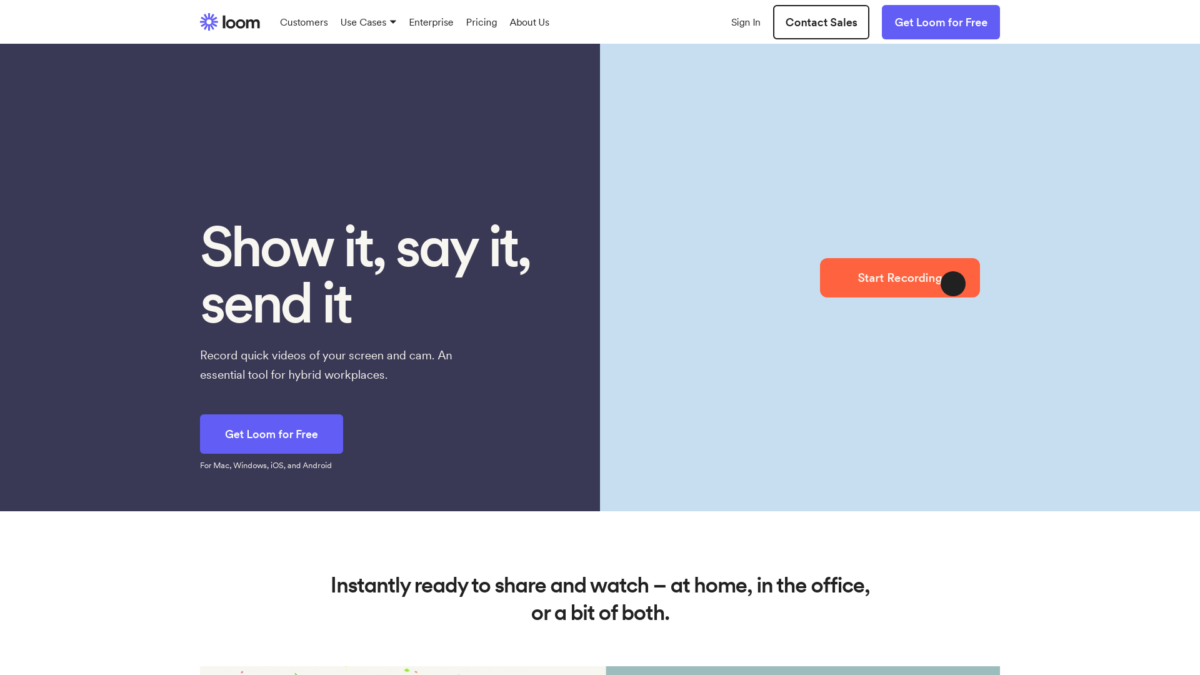 Loom is a fantastic tool for marketers to use to capture everything that appears on screen. It's a simple application that's perfect for delivering tutorials, giving directions to your team or outsourced labour, content marketing, and anything else that involves recording.
Pricing- Free service for unlimited videos. Premium services starting from $4 per month.
31. Buffer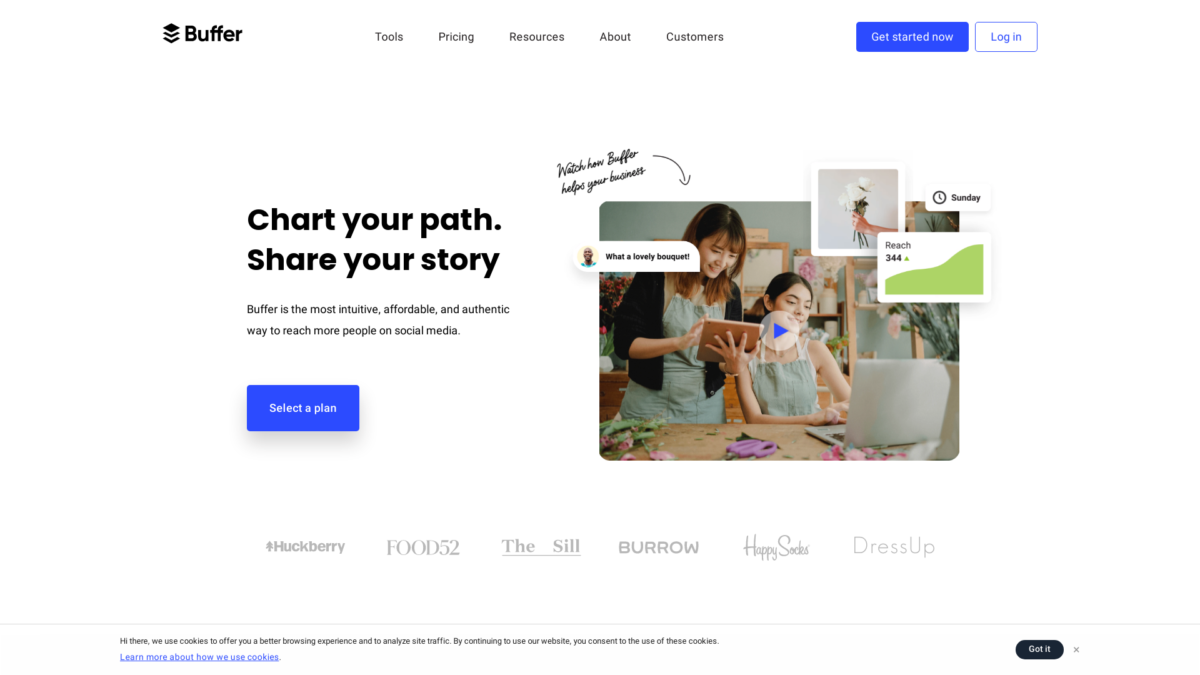 Buffer is a functional social media tool which schedule posts of your businesses across the social media posts. It composes everything perfectly and saves a lot of time.  It is a very reliable social media tool.
Pricing-Free of cost (after 14-day free trial)
32. Tweetdeck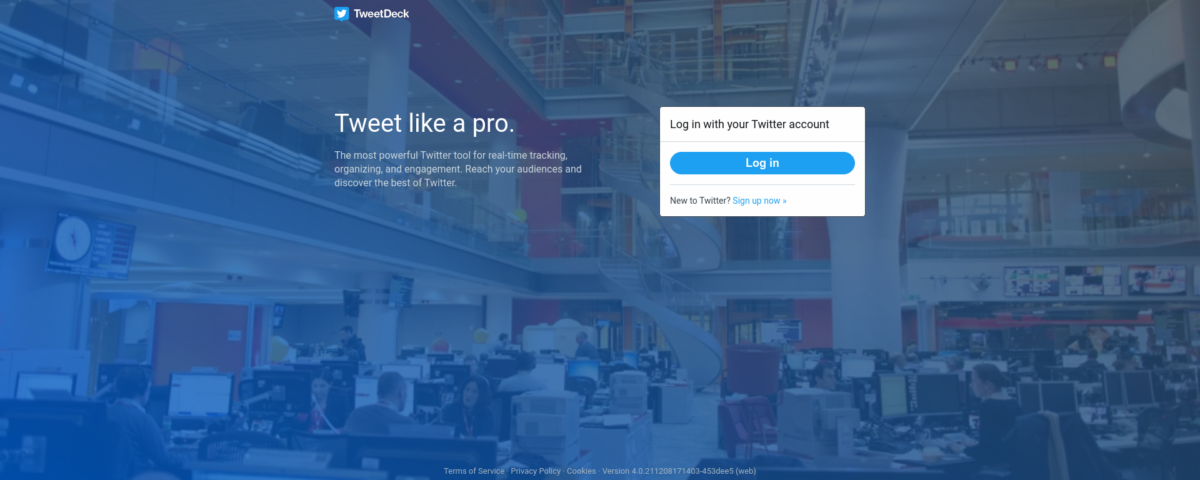 Tweetdeck allows you to handle multiple business activities and makes real-time tracking, interactions, messaging that engage audiences, and tweet organisation easier. It is one of the most effective marketing tools for twitter users.
Pricing-Free of cost
33. Hotjar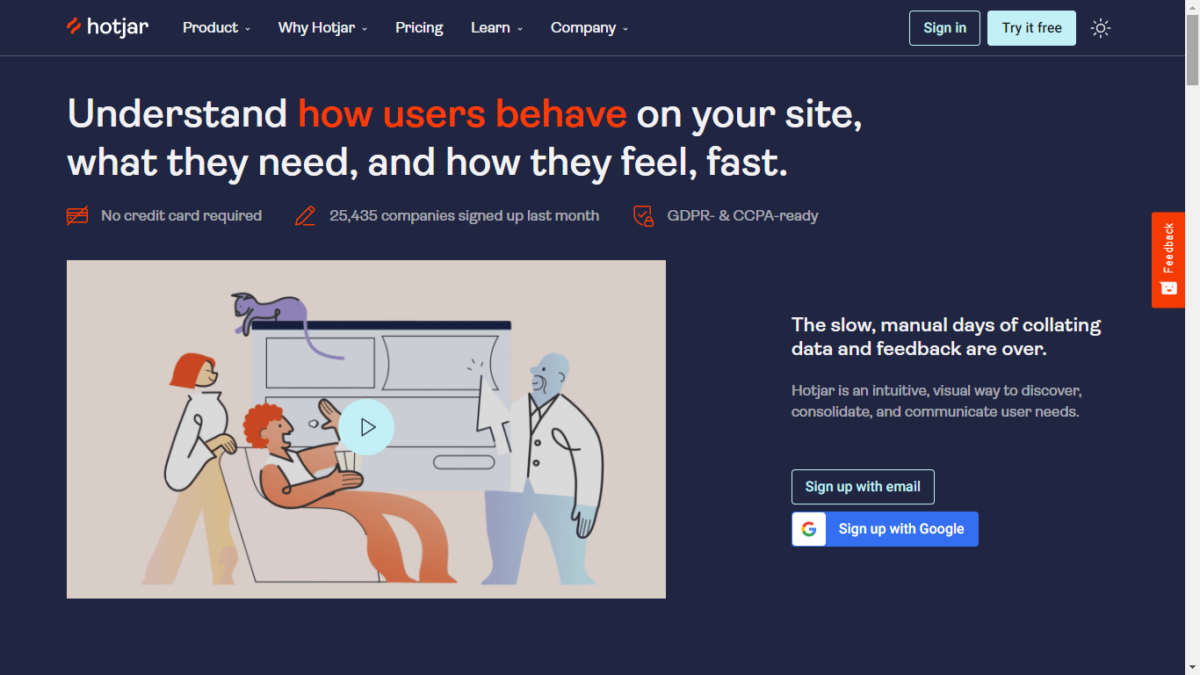 Hotjar uses clickmaps, scrollmaps, heatmaps, and visitor recordings to show you exactly what your visitors are doing on your website.
Pricing: Free for 2000 page. $89 per month to 20,000 views per day.
34. Canva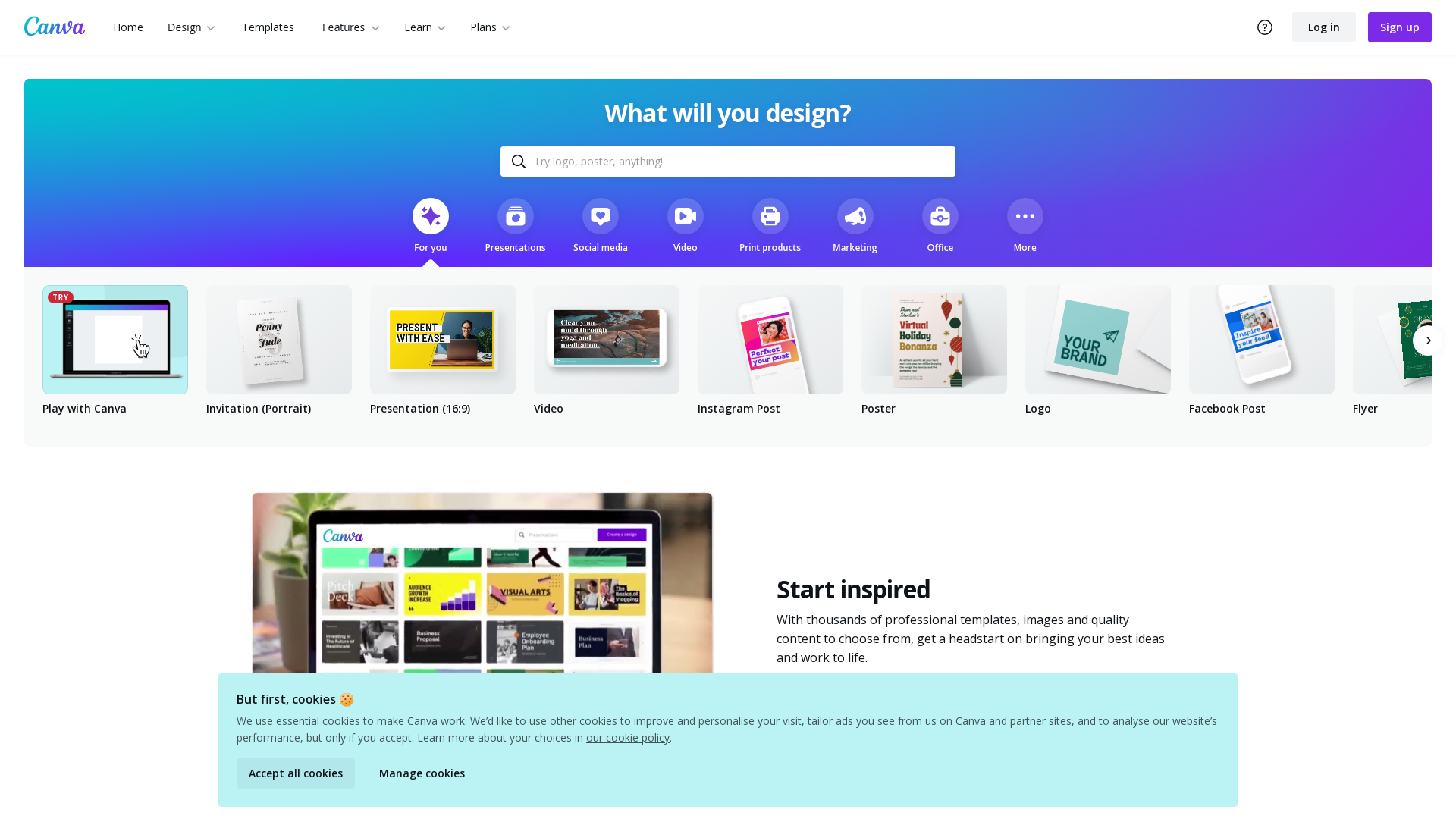 Canva is a free tool that is used to make social media posts and maing presentations. In Canva, custom graphics can be created as per your choice and there is a huge collection of templates available. Images, charts, etc can also be used.
Pricing:
It's free to use, but you can upgrade to the premium plan for $10 per month to have access to a massive library of graphics, photos, icons, templates, and more.
35. Amplitude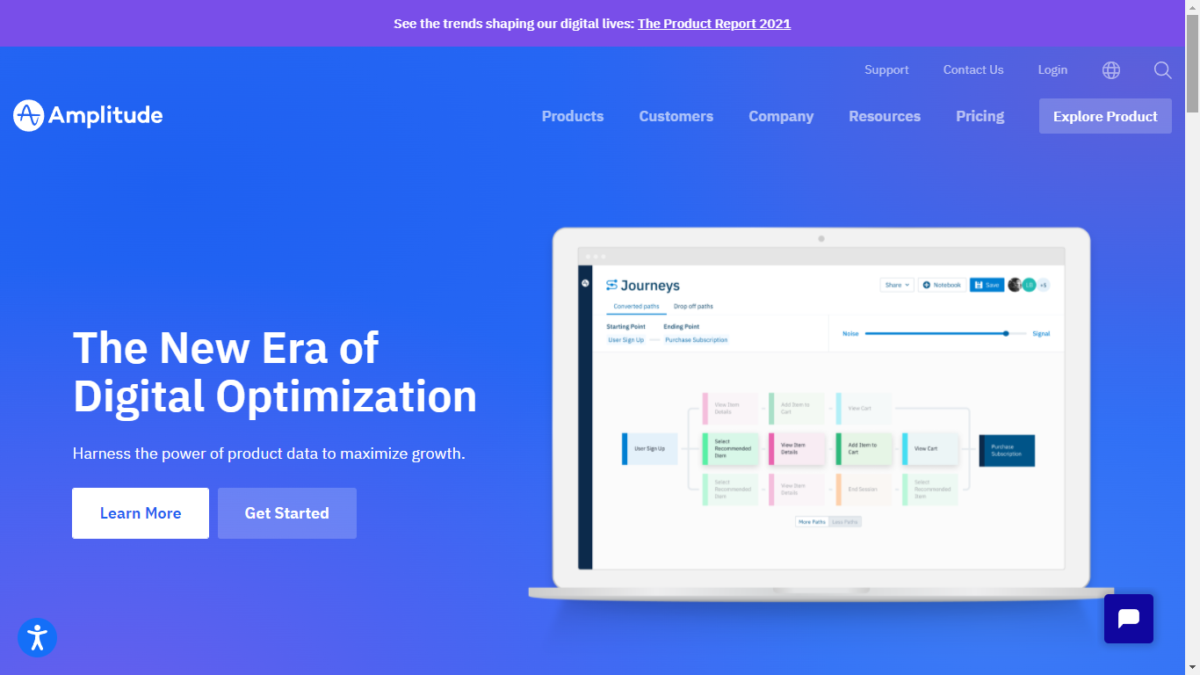 Amplitude's free plan allows you to track up to 10 million interactions, as well as construct funnels, segmentation, and other features to better understand how your consumers interact with your product. Amplitude's free version is amazing and is a must try.
Pricing- It's completely free to track up to ten million events. There are premium options available, for which you must contact the sales team.
36. Hemingway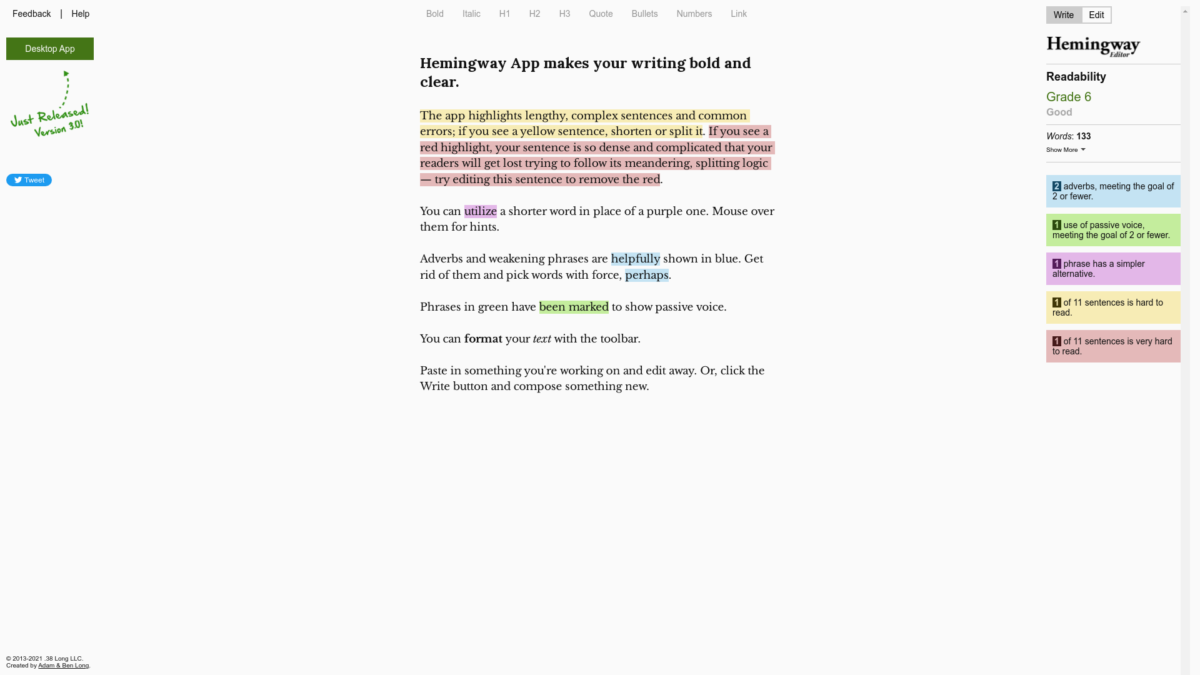 Hemingway is a free online tool that can help you improve your grammar, sentence structure, fluency, and other aspects of your writing. It's perfect for content marketing, ebooks, presentations, and any other project you're working on.
Pricing – Its free
37. Hootsuite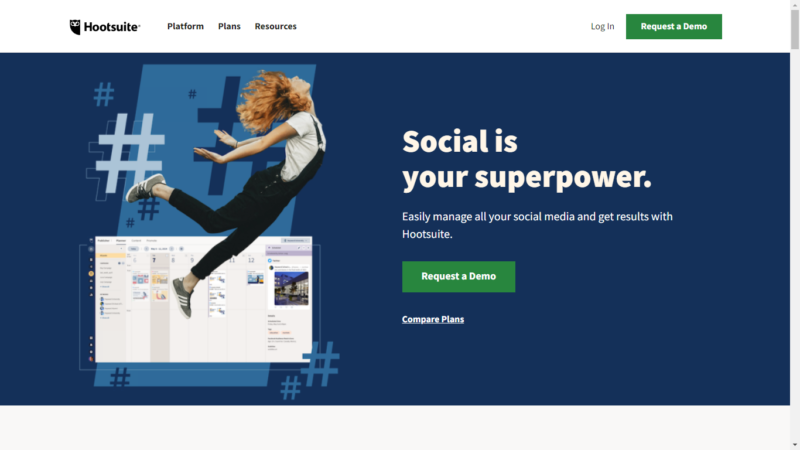 This can create "streams" for upcoming messages, posts, and mentions, among other things.
This schedules posts and tracks all social media accounts.
Pricing- Free plan with pro plan starting from $39 per month
38. Sumo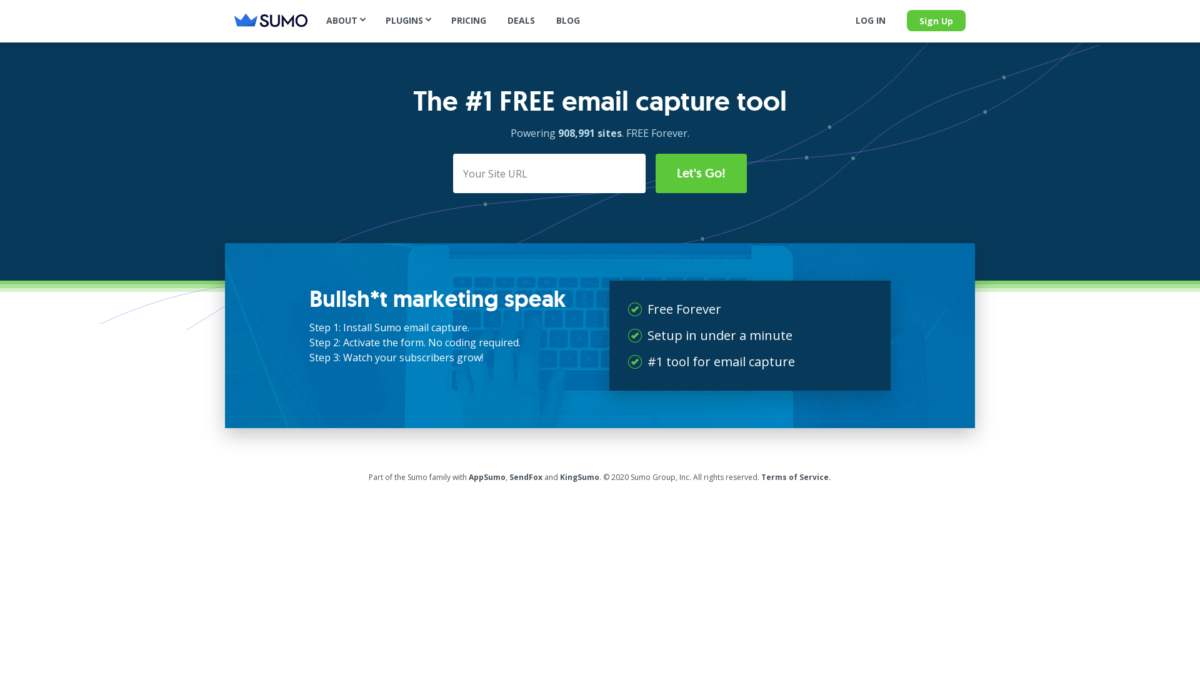 Sumo can send automated emails, drip campaigns, etc. This is an extremely easy tool to use and is very easy to download. It is extremely popular among the users today. It has the ability to collect upto 10,000 mails if you have the WordPress site.
Pricing- The basic plan is free, with a premium subscription starting at $49 per month.
39. Ubersuggest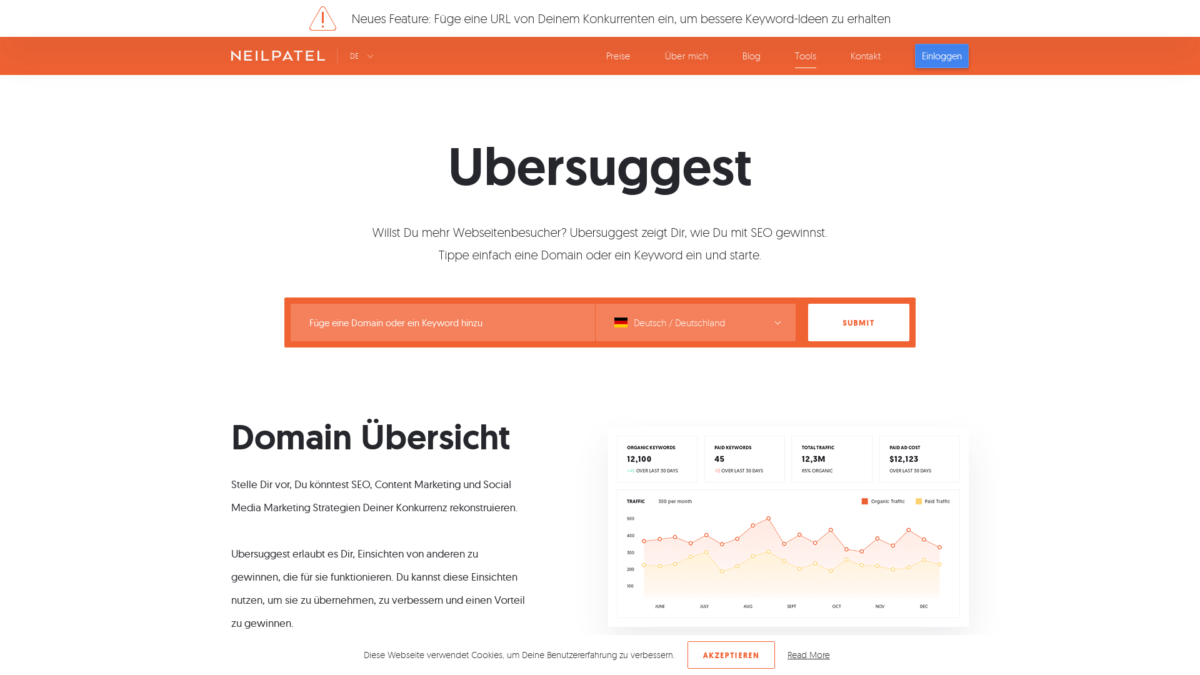 Ubersuggest generates new keywords, examines various websites' domain authorities, top SEO pages, content ideas, backlink statistics, and much more. It is also free SEO tool.
Pricing-Its free
40. Sniply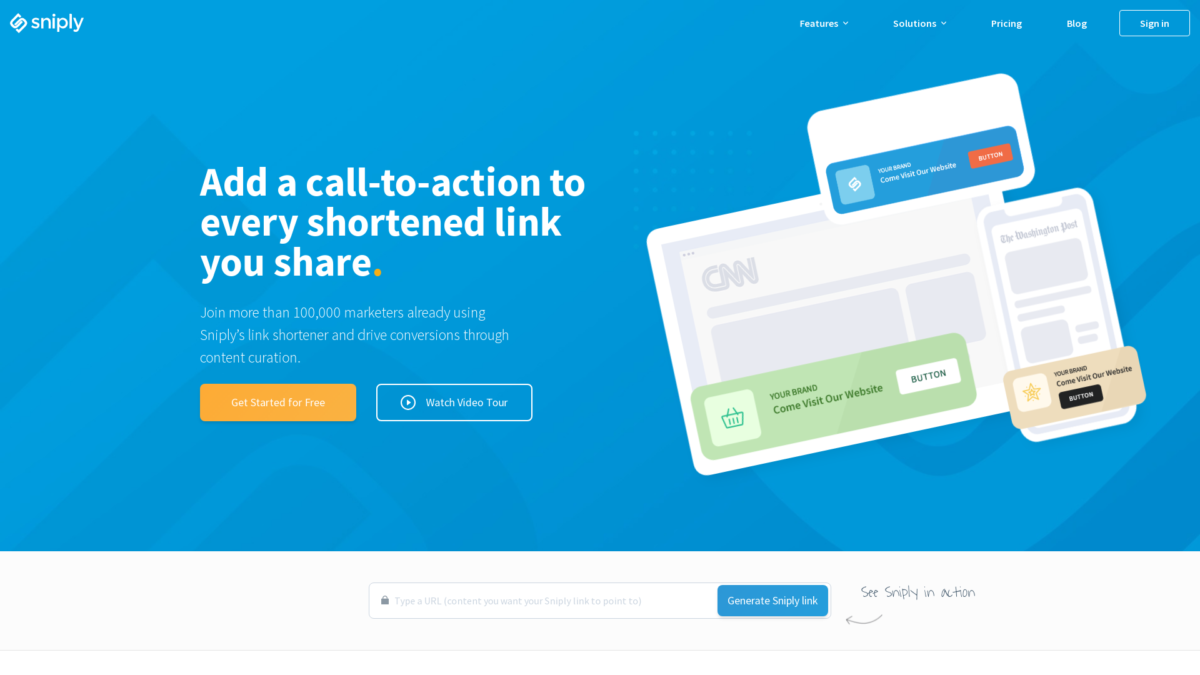 It's a call to action pop up which is shown in resources. Its very effective for social media and content marketing. Therefore, an article shared can be provided a link and a call to action comes up.
Pricing-$29 per month
41. Pexels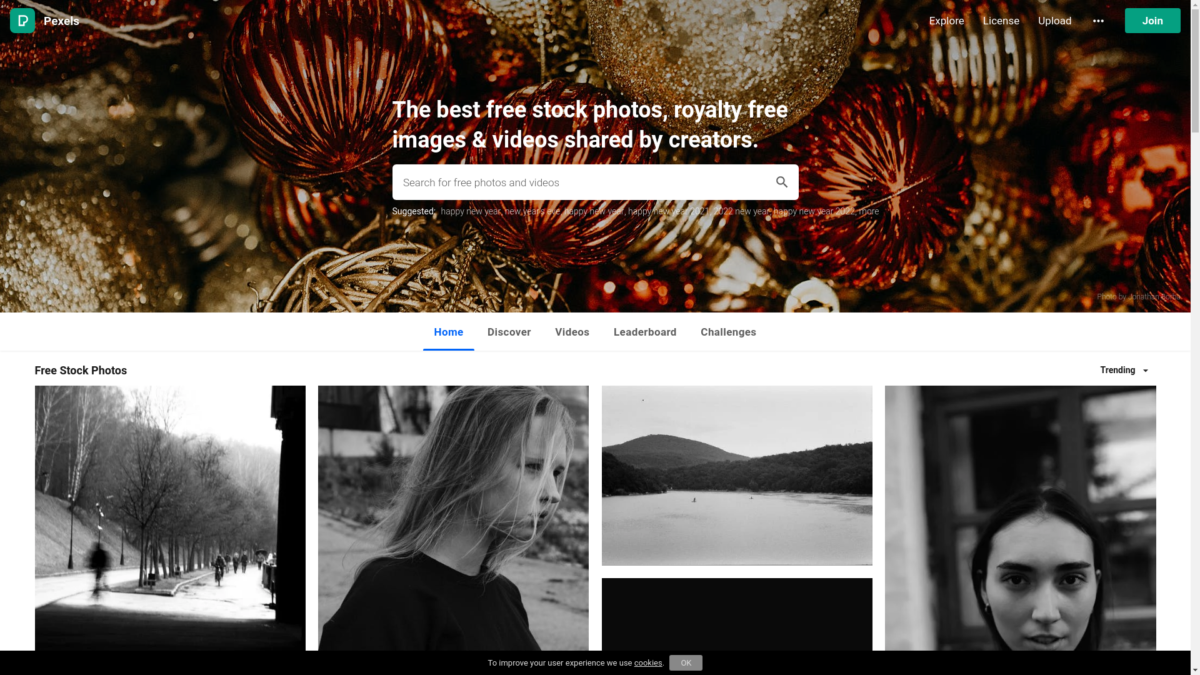 Quality of photos available on pexel is one of the best. Quality photos can be used for marketing and social media.
Pricing – Free
42. WeVideo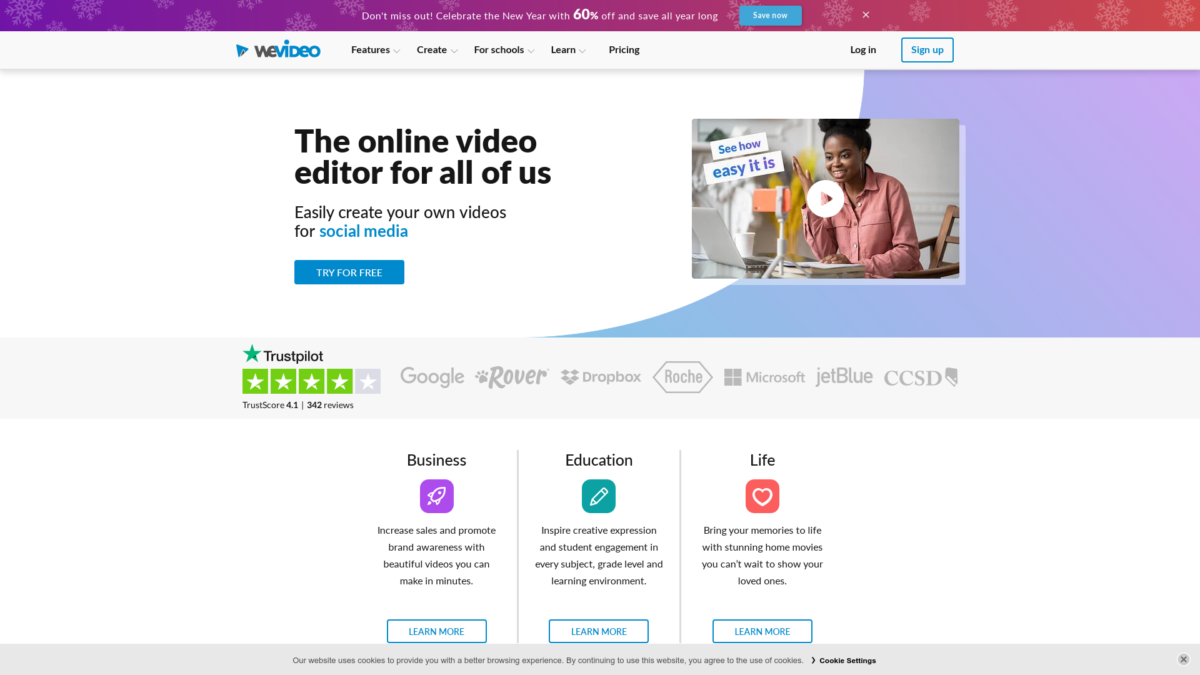 WeVideo is a useful tool for marketers and business owners who need to make quick video adjustments with current assets. WeVideo lets you create simulated videos for social media promotion, content marketing, and more.
Pricing- Plans start at $4.99 per month and first few months are free to use.
43. Free Ads Spend Calculator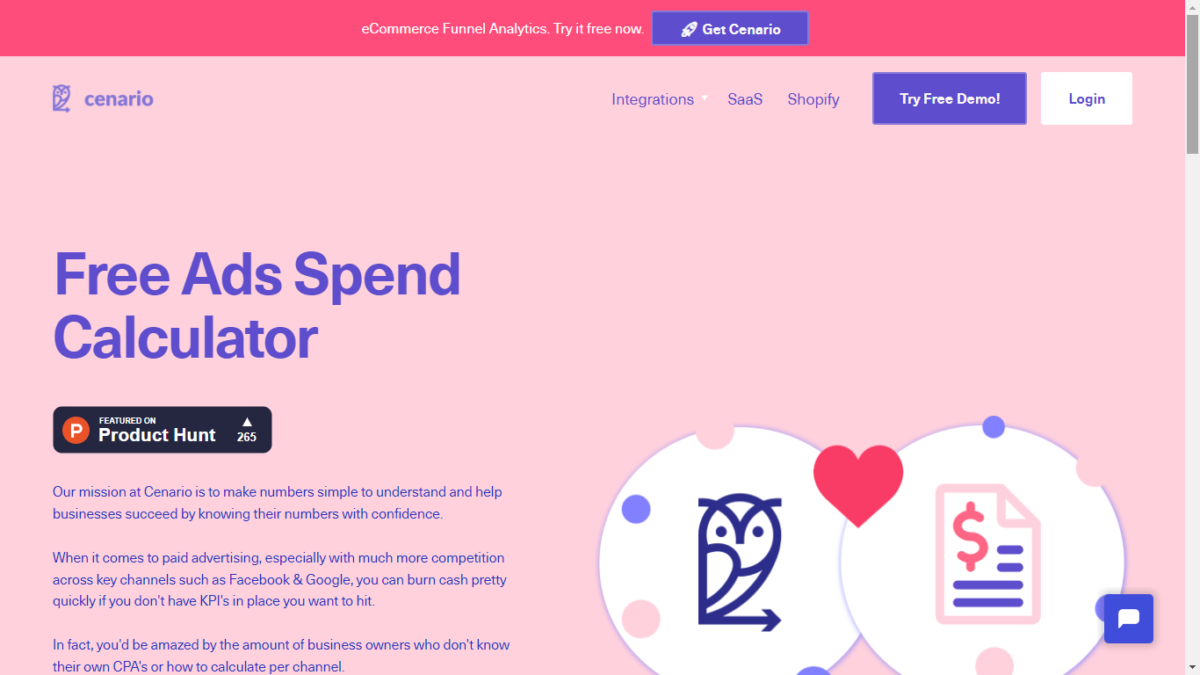 This is a free tool which is available for calculating CAC, outreach ROI metrics, etc.
Pricing – Free
44. Google Trends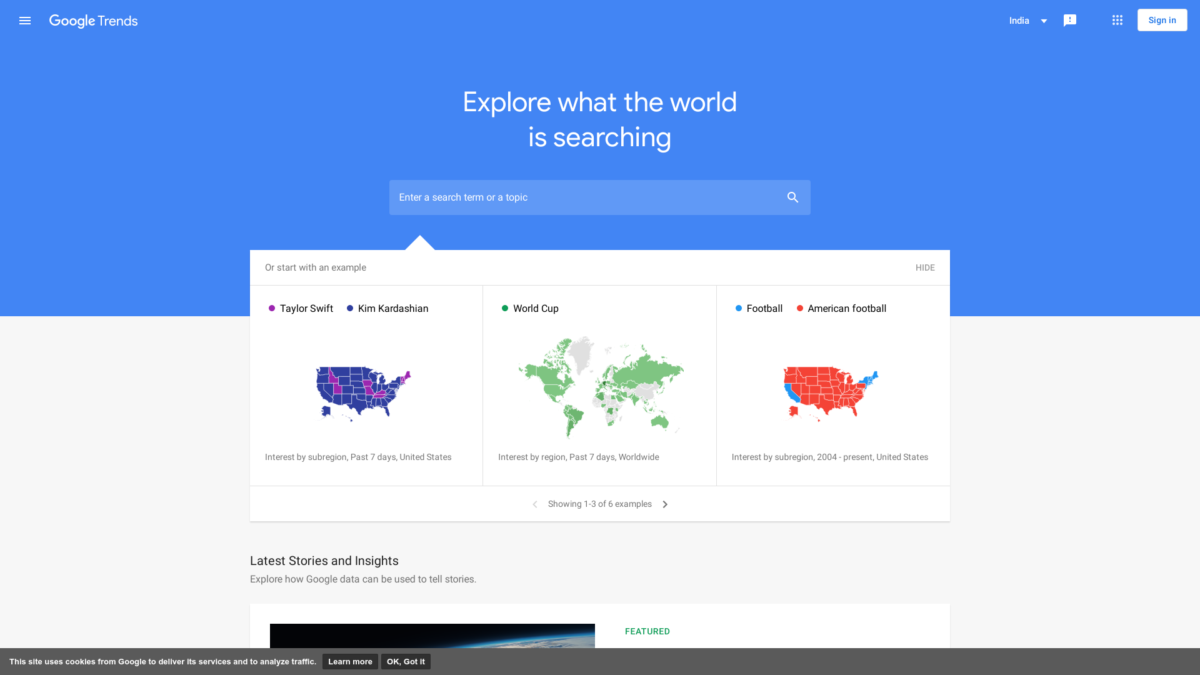 It allows you to look for terms based on the most popular searches. It also determines the viability of a number of long and short-tail keywords. It allows you to see which topics are trending and which can be used for research.
Pricing – Free
45. Notion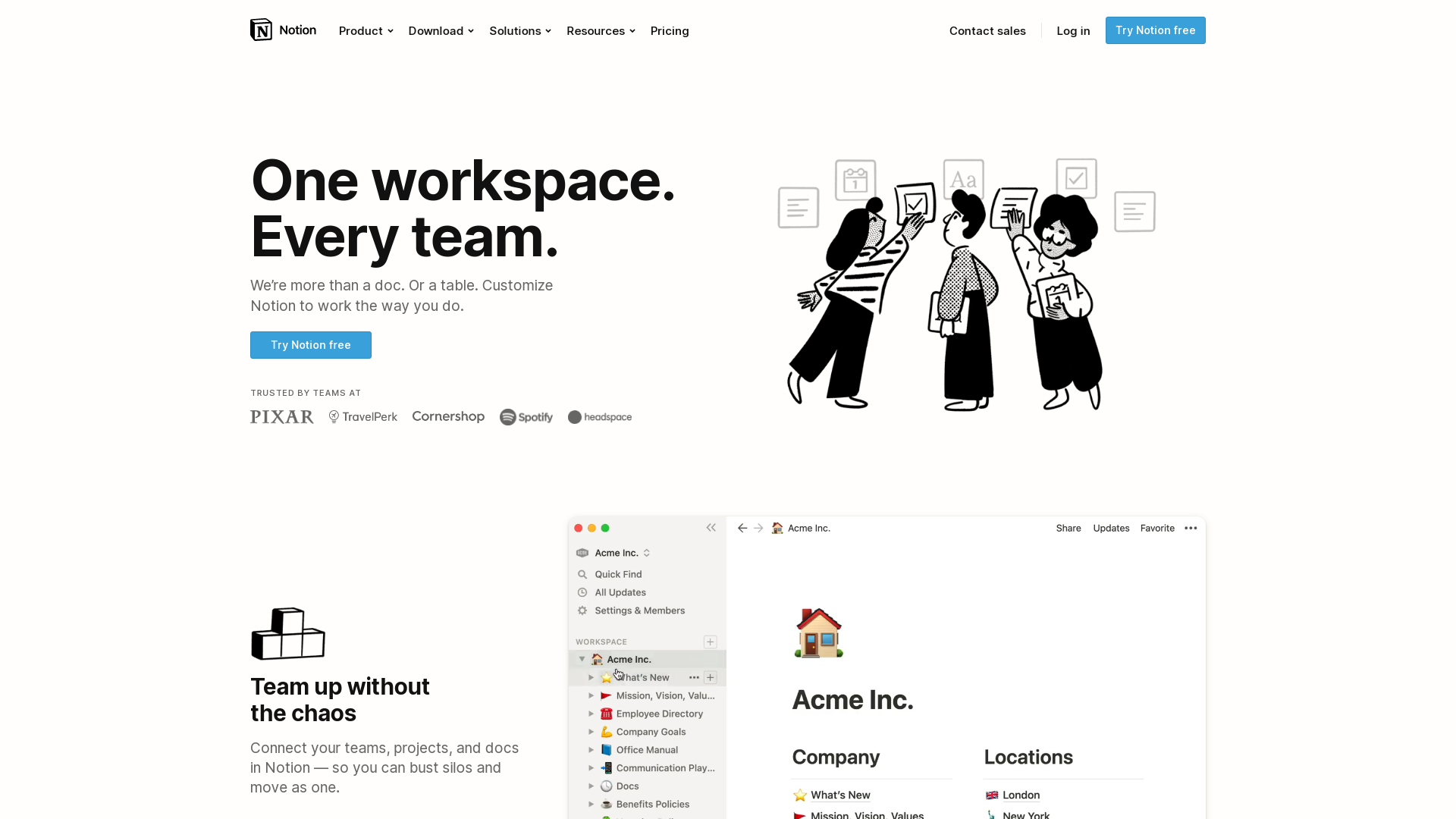 Notion combines many tools like Trello, Asana, Evernote, etc and many other features. It is organising everything for our business. It is also a freemium model.
Price – Premium starts at $4 per month
46. Headline Analyzer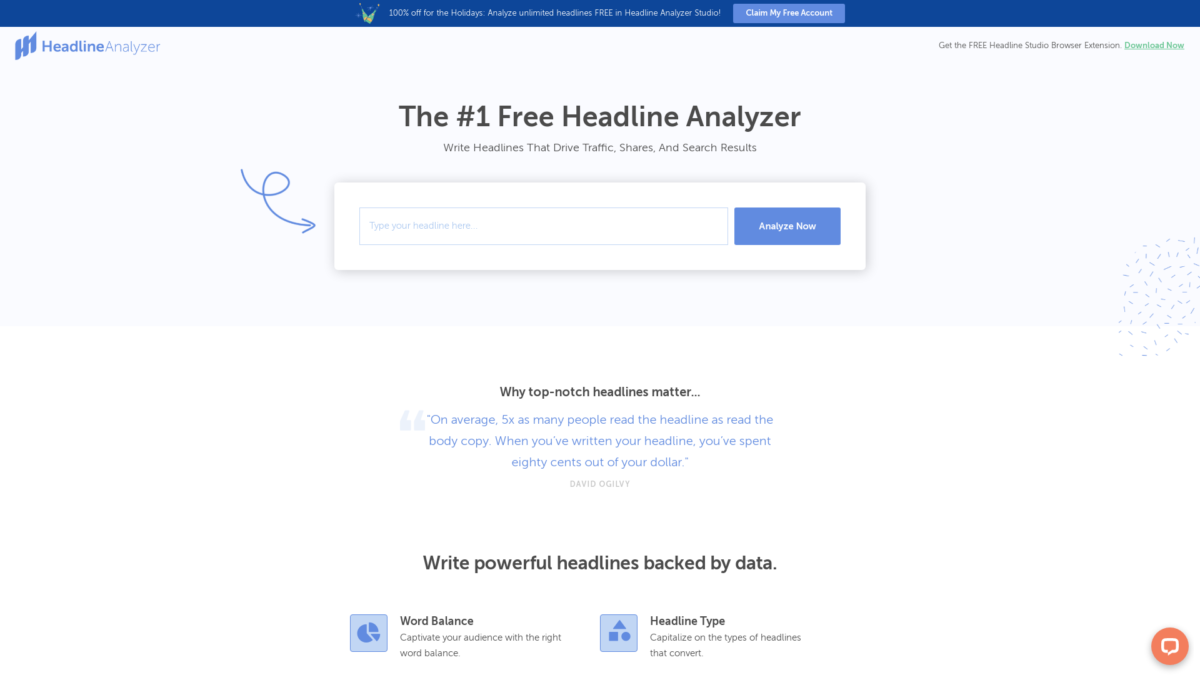 Headline Analyzer evaluates the efficiency of your headlines and assists you in creating an appropriate heading for your blog entries. Therefore, if the titles are attractive, then the reader will definitely be interested in reading the article.
Pricing – Free
47. Screaming Frog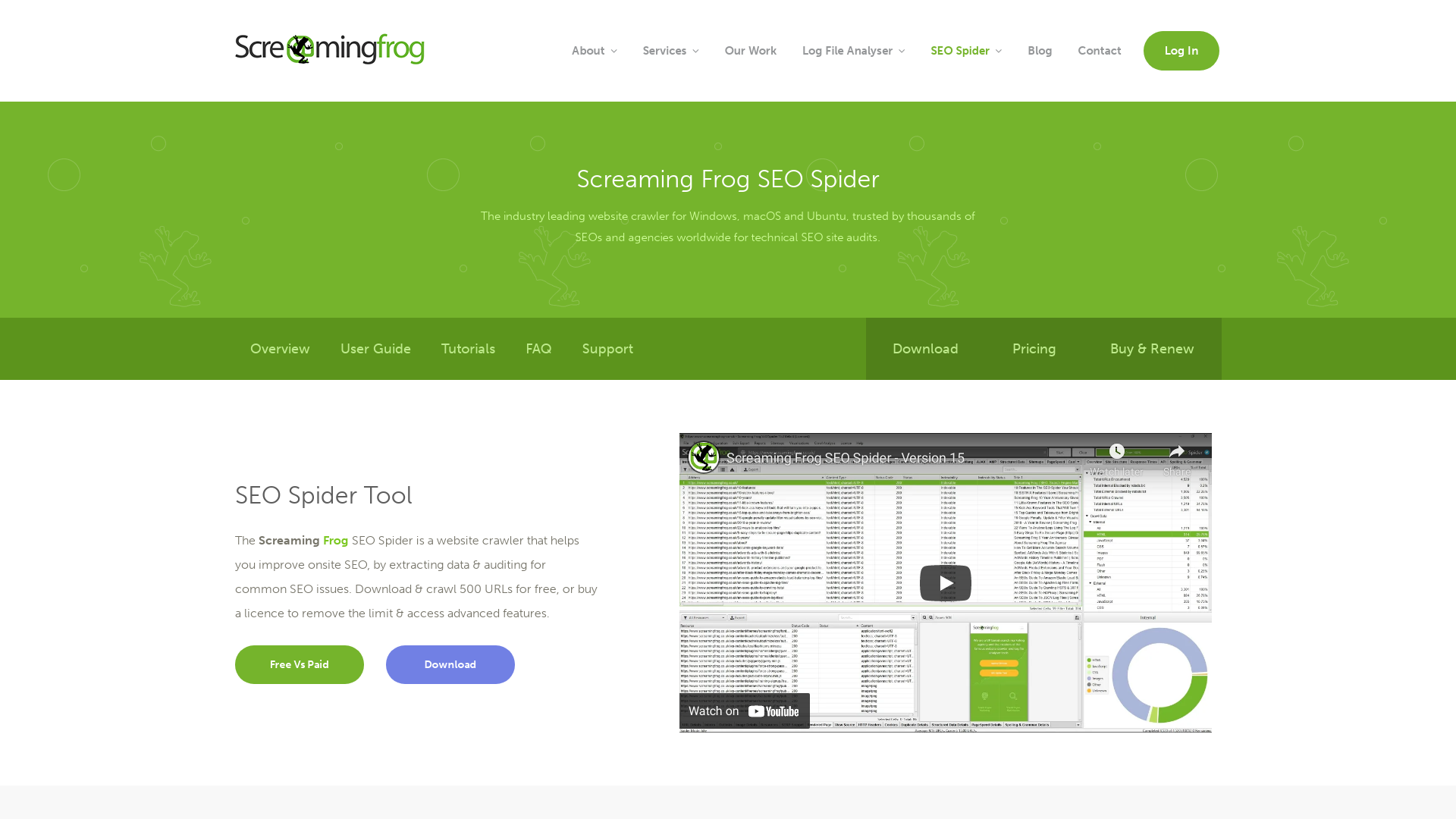 Screaming Frog is the site one must go to for identifying broken links, glitches, duplicate content, etc.
Pricing – Free plan available to 500 URLS and advanced plan of $149 per month.
48. Fruition's Google Penalty Checker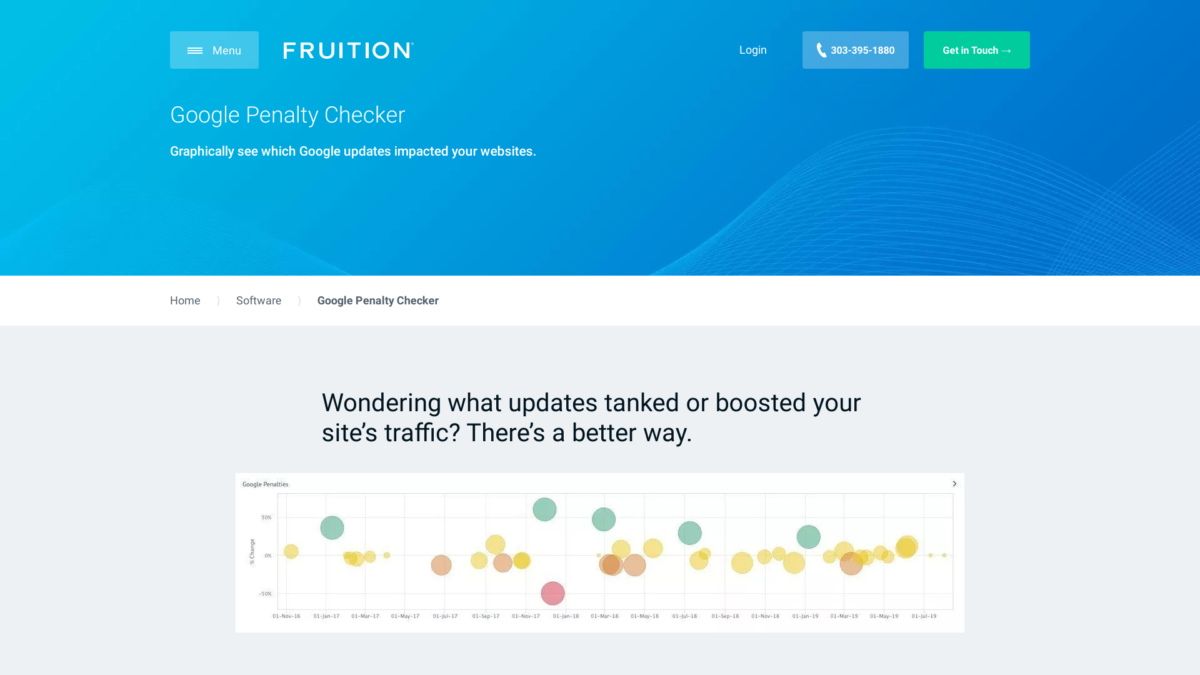 The marketing tool from Fruition shows you how various Google searches and algorithm upgrades affect the growth of your website. The website shouldn't get spoilt so this is done.
Pricing – Free
49. Ink for All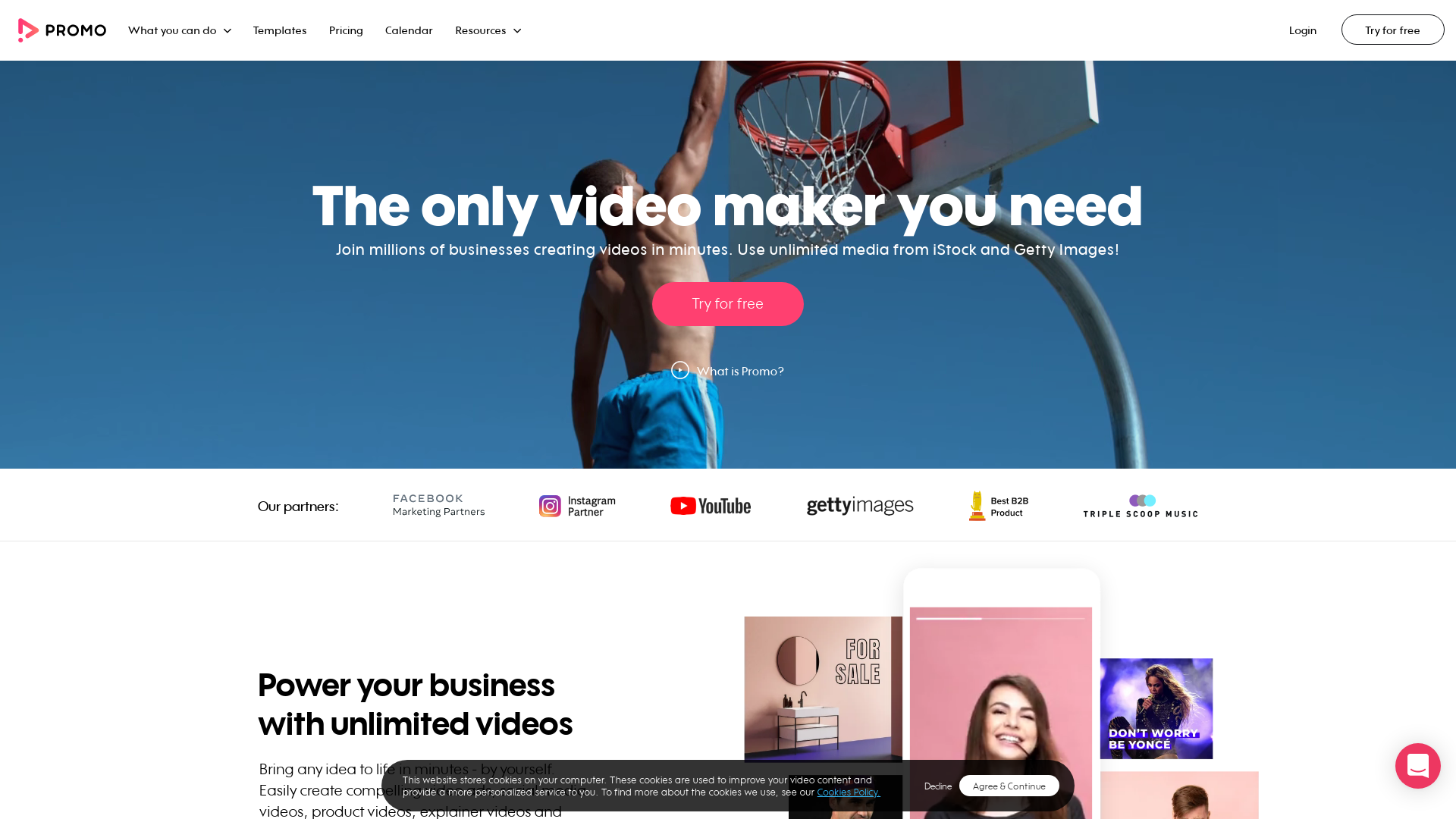 It's a free AI-powered tool that helps you optimise existing content for SEO and increase ranks. You may get it for either Mac or Windows. It was launched in 2019 in the month of October.
Pricing – Free
50. Image Resizer by Promo.com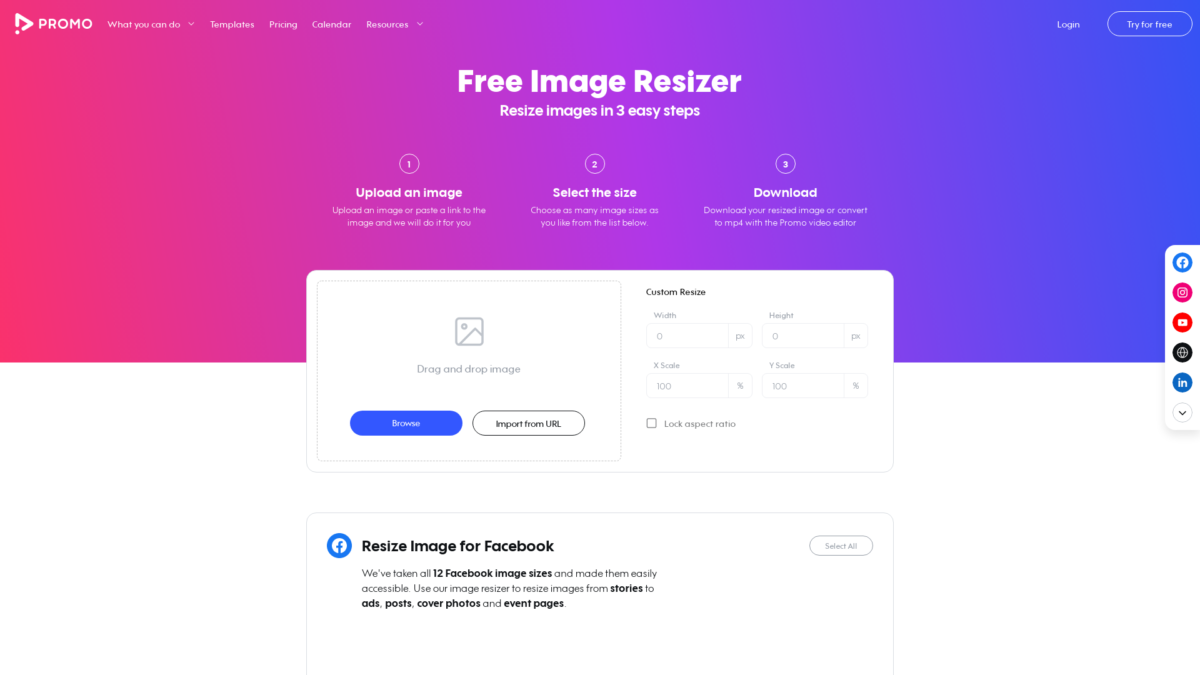 This is a tool which can be used to resize images which is for the content created. This is so useful as it takes care of most of the work after it is uploaded on the site and then adds it to a folder.
Pricing – Free
Section 3: Conclusion
You've heard this a thousand times: "Content is king!" This is undoubtedly true, especially when you are starting out as a new business. We know that most startups are strapped for cash and can't afford to pay for advertising, thus with the help of tools on this list, you can grow your startup for free.
We hope this list of tools will help you build a successful startup, as it has for so many other entrepreneurs! You can feel free to contact us anytime if you have any questions, we are always excited to hear from our readers! Thanks for reading, we are glad that you enjoyed our article :)