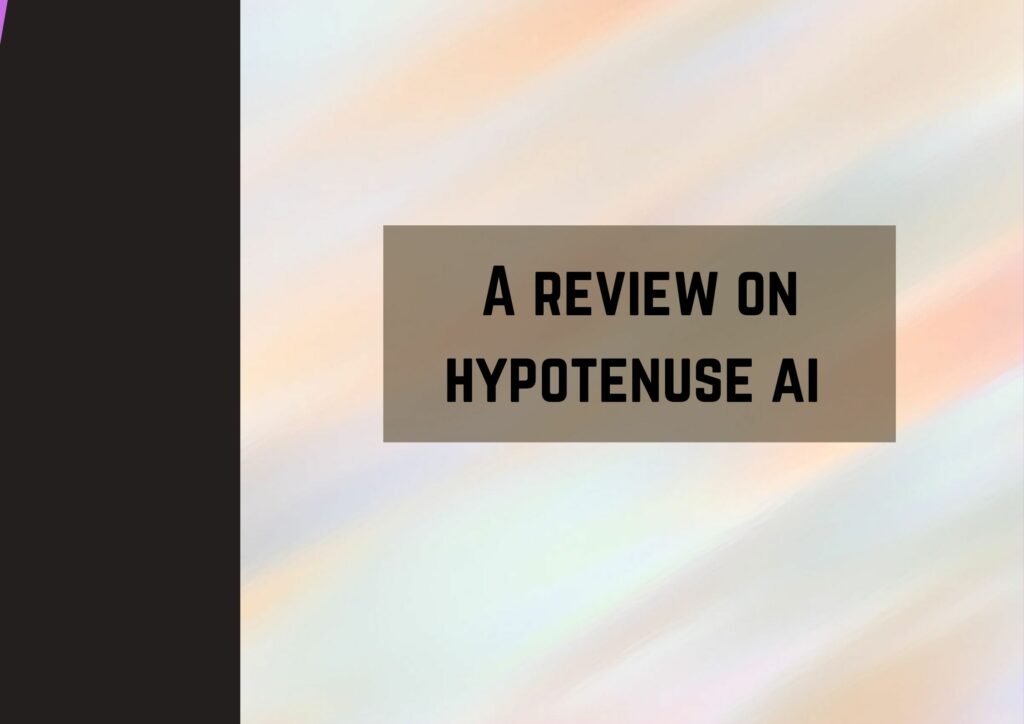 You and I know what it takes to survive today's competition. Physical markets but digital spaces are also bustling with so many companies and sellers that customers have a whole sea of products or services to choose from. Do you know what helps us survive amidst that endless sea of competitors? Of course, Advertisements and Sales Campaigns- Hypotenuse AI Review 2023.
Advertisements have proven to be a productive solution to the growing competition. Not just advertisements, digital sales campaigns are also gaining ground as a creative way to increase brand awareness and sales. Well, enough about what their purposes are. Let's talk about what makes them so beneficial.
If you are into Digital Marketing, you must know the essential components of an Advertisement and Sales Campaign. All these comprise the generation of copies for social media sites, product descriptions, product reviews, blog posts about products/brands, and social media posts. You must also know the arduous task of writing each of them. You are lucky enough to stumble upon this article because today, I will introduce you to this world of AI-powered writing tools where everything difficult seems to be a piece of cake.
WHAT ARE AI-POWERED TOOLS?
We all know how technology has changed every aspect of our lives. Be it education, healthcare, or business, artificial intelligence, and modern technology have left nothing untouched. Similarly, for generating written content, several AI-Powered copywriting tools write different types of AI content without any human effort. These tools use AI and NLP technology to understand what kind of content we desire and analyze the information we feed them to give the desired results.
💡 Generate personalized emails, blog articles, product descriptions, and ads in seconds using the power of A.I
Now, there are several AI-Powered tools available in the market. So, which one should you go for? Should you try each one out? That would take a lot of time. Don't worry; I am here to clear the fog for you. Below are some exciting insights into two popular AI tools often used by people who are into digital marketing and advertising. Let's begin!
HYPOTENUSE AI 
Hypotenuse AI is an AI writing assistant that can generate high-quality content in the form of blog articles, Ad copies, and everything you might need for your Marketing campaigns or ecommerce sites. As I said, with AI, you need some input to kick-start things, and Hypotenuse will take care of everything.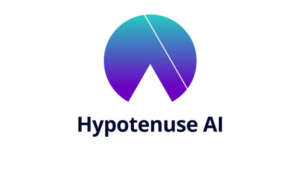 WHAT CAN YOU DO WITH HYPOTENUSE AI (i.e., HYPOTENUSE AI FEATURES)?
Hypotenuse AI does have some mind-blowing uses. Hypotenuse offers an AI writer that can assist you from the beginning of your Marketing Campaigns to the end. For your Marketing Campaign to fulfill its goals, you would need a perfect marketing copy with specific keywords, articles in various styles, product descriptions, Google Ad copies, website copies, and headlines. Hypotenuse's AI writer can do all that for you.
To be more specific about the content creation task, Hypotenuse can cater to every need. With its AI writer or generator, you can get your articles' outline, title, introduction, conclusion, and even individual paragraphs. So, this means you get everything from top to bottom.
Now, what about social media? Well, Hypotenuse has got that covered too! Its AI writing feature can also generate spiced-up captions for your Instagram posts. Very often, businesses include product descriptions in their social media posts. Luckily that just got easier as Hypotenuse can create product descriptions in various styles.
Last but not least, Hypotenuse can integrate with Shopify, making things much easier for businesses and marketers. Through this integration, Hypotenuse can automatically pull out data about your products and generate product descriptions without spending much time.
HYPOTENUSE AI PRICING
If you are a newbie, let me clarify: AI writing services will always cost you. So, it would be best if you made your decision wisely. However, it's less than what you must pay a professional writer. Now, let's look at what pricing structure Hypotenuse follows.
Firstly, there's a starter plan for individual users and freelancers. It costs $29 a month and gives 75 credits. With this plan, you can access an AI blog writer and generate bulk product descriptions, Facebook/Google/Instagram copies, and other AI features. Besides, you get to write in 20+ languages along with email support.
Next, a 'Growth' plan costs $59 a month. It is suitable for users who require a considerable amount of content now and then, and yes, large teams and businesses should also go for this plan. Most of the features and benefits this plan offers are the same as the 'starter' plan, except that the users get 250 credits a month along with priority email/chat support.
Lastly, there is an 'Enterprise' plan for those who want customized features, and it has annual license-based pricing. It includes all the features of the Growth plan. You can also access a customized AI writer who understands your writing style and an organization management feature for teams. Under this plan, one also gets a personal account manager and access to API.
You can also avail of the option of trying all these plans for free before paying. For the Enterprise plan, you can also book a demo.
So that was all about Hypotenuse AI. Now what? Are we done? Of course not! Remember, there's one more tool I was going to talk about. Let's get to that!
WRITECREAM
Writecream is another AI-Powered writing assistant backed by GPT-3. With its advanced machine learning technology, users forget what writing for hours feels like, as Writecream has got some pretty impressive features to pull you out of that never-ending hustle of writing for hours and still to get poor results.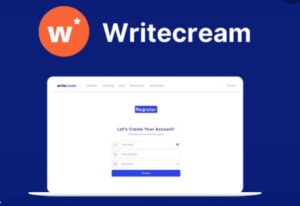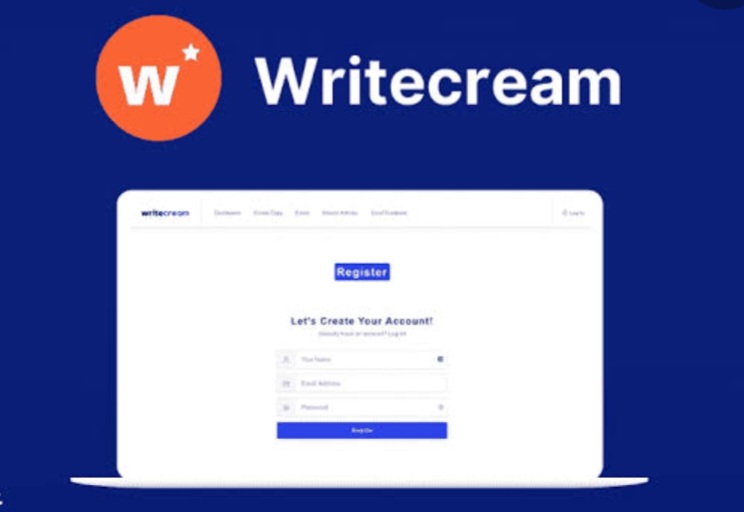 WHAT CAN YOU DO WITH WRITECREAM?
What can Writecream's AI do for you? Let's get to that.
Firstly, Writecream can help you in your advertisement campaigns. Writecream has dedicated AI content generator tools for writing the perfect Ad copies for Facebook and Google. Besides, you also get to generate captivating product descriptions and social media captions for your social media advertising.
Secondly, if you need help with articles, Writecream has something for that too! It has tools to generate introductions, conclusions, paragraphs, and titles for your articles. Besides, you get a paraphraser to refine your existing content and a plagiarism checker to avoid plagiarism errors.
Another noteworthy feature of Writecream is its tools to automate writing emails and LinkedIn messages. It makes sending cold emails and connection requests to prospects and clients easier. Similarly, there's also a tool to generate emails for your seed round. Thus, you can create any email within a few seconds, be it a customer or investor.
Writecream also goes a step ahead by providing its users with tools to generate Quora answers, website headlines, podcasts, images, voiceovers, and YouTube video ideas.
WRITECREAM PRICING
Now, let's take a look at its pricing, shall we? For starters, it has a 'free forever' plan that is free of cost and gives 20 credits each month. With this plan, you can create up to 20 ice breakers, two lengthy articles of 5000 words each, four short articles of 1000 words each, four podcasts, and 4 YouTube voiceovers. Besides, you get access to all content templates, the newest features, and chat/email support.
Lately, they have offered an 'Unlimited Plan' that costs $29 monthly. It provides unlimited credits and access to all the features.
Next, there's a standard plan that costs $49 a month. It gives 200 credits using which you can generate 200 icebreakers, 20 long articles, 40 short articles, 40 podcasts, and 40 YouTube voiceovers. Besides, you also get access to additional features like content templates, chat/email support, and new features.
Lastly, an 'Extended' plan costs $69 a month. This plan is best for large teams which generate content in bulk. It gives 750 credits using which one can generate 750 ice breakers, 75 long articles, 150 short articles, 150 podcasts, and 150 YouTube voiceovers. Additional features are also included.
WHAT'S BEST FOR YOU?
Choosing between them seems like a tough call. You must think both use AI, so why can't we use anyone? Even if they are both AI-Powered tools, there is a hell-and-heaven difference between them. For instance, Writecream is a more pocket-friendly solution than Hypotenuse. Writecream charges only $49 a month for the standard plan and gives 200 credits. And if you are lucky enough to avail of the 'free forever' program, you can get unlimited access to all its features for just $29 a month.
Keeping aside the pricing, Writecream also offers more features compared to Hypotenuse. For instance, you can also write emails and get YouTube video ideas using Writecream. Unlike Hypotenuse, Writecream can write articles and check hand-written articles for any plagiarism errors. With Writecream, you can generate content in more than 75 languages which is not valid with Hypotenuse.
What is the best AI tool for you? Given the pricing and features, the most reasonable choice would be Writecream. Click Here to try it out!
Well, that's all for today. I hope I was able to dazzle you! Before you leave, remember to share your thoughts with us in the comment section.
Writecream provides 30+ tools for generating tons of content within seconds! Use Writecream to create product descriptions, personalized emails, blog articles, and much more, and that too for free! Our free plan provides 20 credits every month, which helps you generate 10,000 words per month!
Isn't it amazing?
To get started, register here for our FOREVER FREE plan NOW!