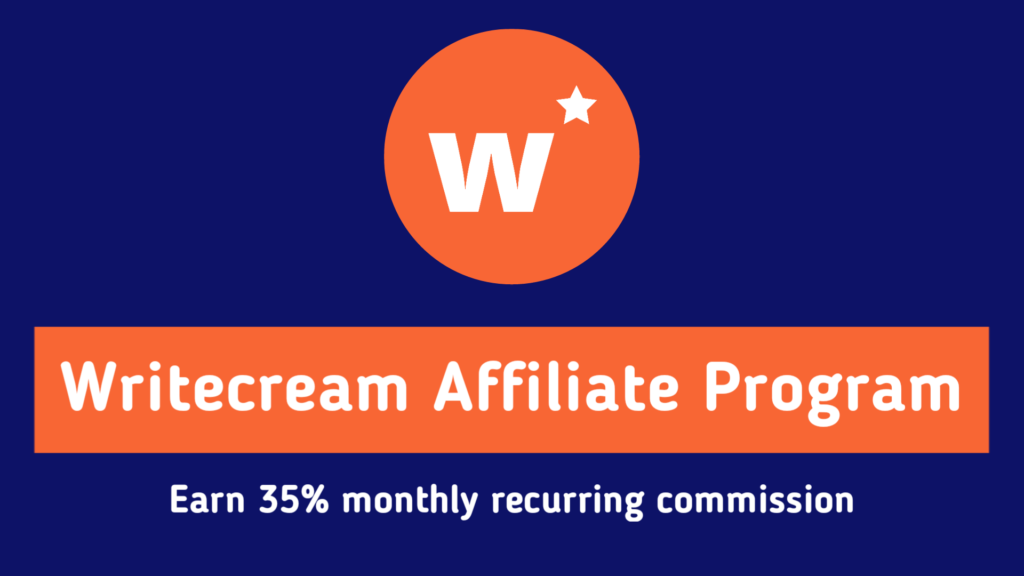 After several weeks in beta, our affiliate program is now open to all. There is zero wait time – meaning you don't have to wait for any approvals. To enroll in the program, all you have to do is fill out a simple questionnaire, register an account and then submit your payment details. That's it!
You can then copy your unique referral link. ETA to complete all these steps is 5 minute, tops!
Now that we have an overview of the enrollment process, let's take a look at the nitty gritty details, like affiliate commission, how much you can earn, the minimum threshold for payments, when do the payouts take place, and more.
Affiliate Commission
You will earn a healthy commission of 35% whenever a customer purchases one of our monthly plans using your referral link.
💡 Generate personalized emails, blog articles, product descriptions, and ads in seconds using the power of A.I
The commission isn't one-time. Rather, you will get the same 35% commission every month until the referred customer is subscribed to our monthly plan.
If you have any confusion here, it will get resolved in the sections below. Keep reading!
How much can I earn?
Writecream offers the following monthly plans:
Standard: $49
Extended: $69
Custom: Cost varies as per user requirements
A big chunk of our users opt for custom plans that can cost anywhere from $100 to $10,000 (custom plan users primarily include those who want to use our cold email and LinkedIn personalization features excessively, among others).
As mentioned before, you will earn a 35% commission for every referred customer. Thus, you can earn as follows for every referred user:
Standard: $17.15/month or $205.8/year
Extended: $24.15/month or $289.8/year
Custom: $350/month or $4,200/year (assuming the plan cost as $1000)
You will continue to earn referral commission from the same user for every month they renew their plan. If we consider our Standard plan, that means you will earn $17.15 for the first month, $17.15 for the second month (if the user renews their subscription for the second month), $17.15 for the third month (if the user renews their subscription for the third month), and so on.
In the case of Writecream, the user doesn't have to renew their subscription manually for each month. They are charged automatically again after their plan expires.
What is the minimum threshold for payments?
The minimum threshold for payments is $15. That means the affiliate income will be credited to your bank account even if just one person signs up using your referral link.
When do the payouts take place?
All the payouts are processed by the 7th of every month.
How do I register for Writecream's affiliate program?
Please follow the steps below to enroll in our affiliate program: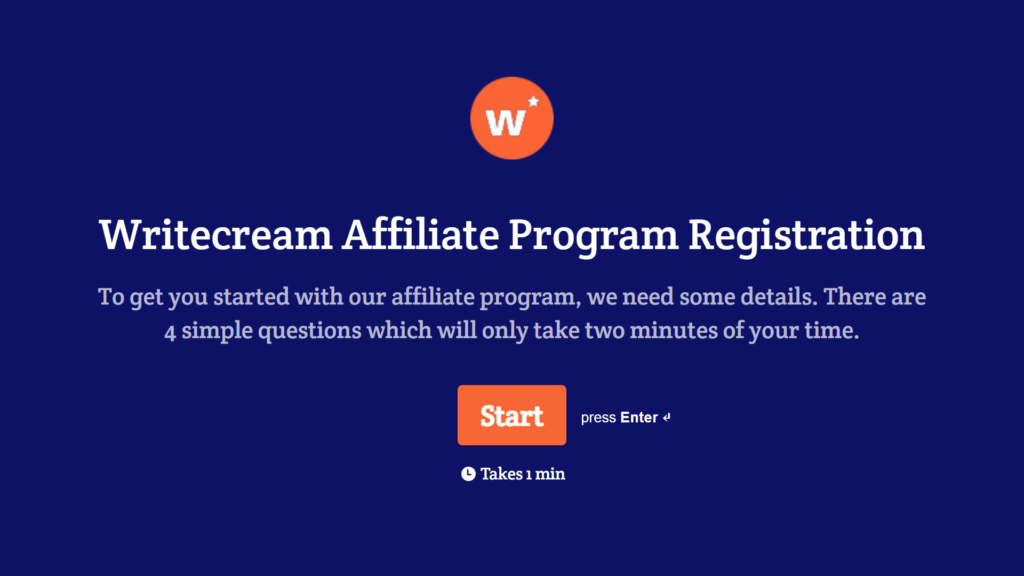 Step 1.
Start by opening the following link: https://writecream.typeform.com/affiliate
Step 2.
A form, as shown above, will open up. After clicking on the Start button, you have to answer four simple questions that include your name, email, and the platforms (such as website, social media, etc) where you will promote Writecream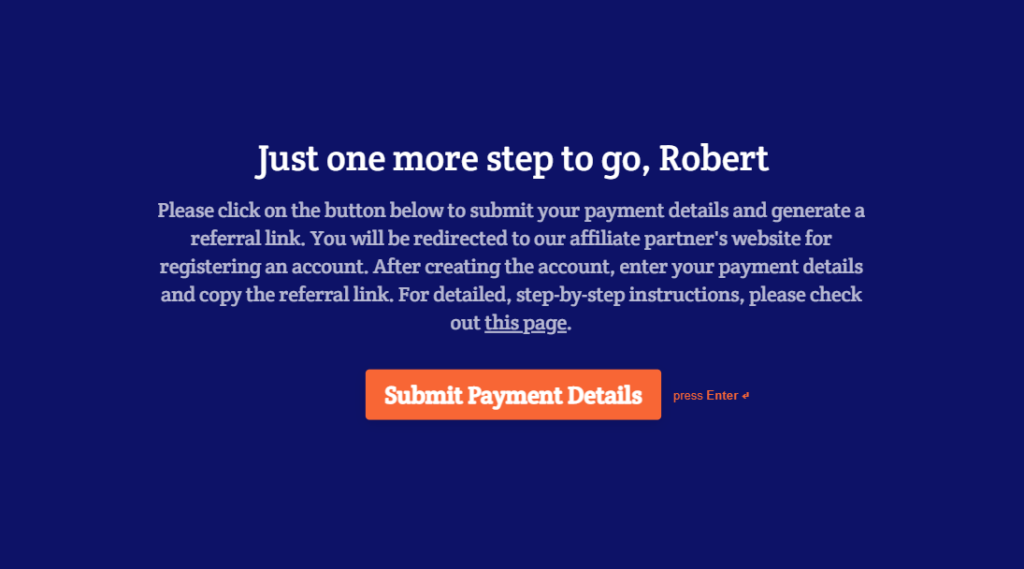 Step 3.
After you have filled the form, it's time to submit your payment details and generate a referral link. You will get a page as shown above. Click on the 'Submit Payment Details' button.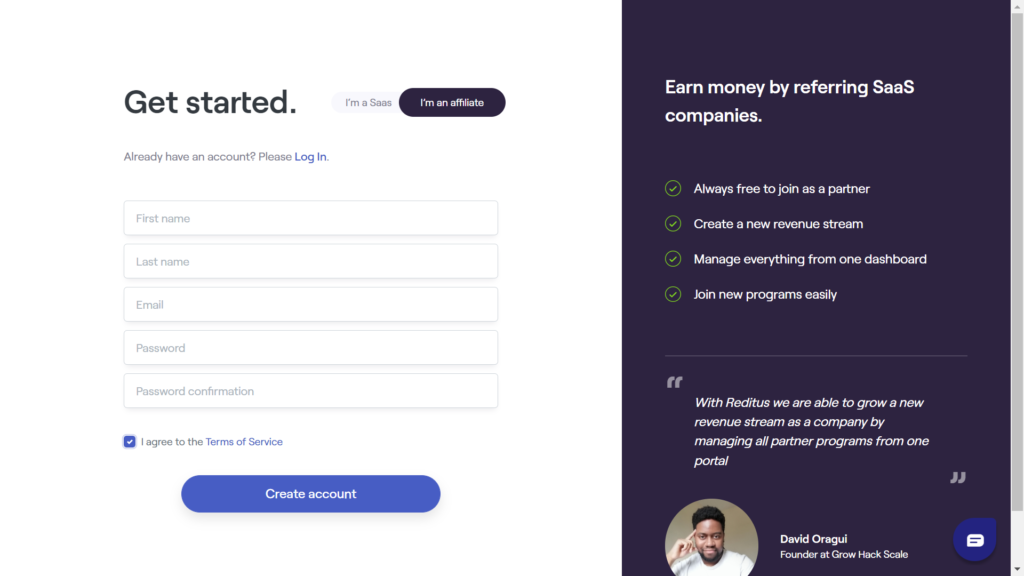 Step 4.
You will be redirected to our affiliate partner, Reditus' website. The Reditus dashboard will help you keep track of the referral statistics (for example, number of users who signed up using your link), your affiliate income and the payouts.
Ensure 'I am an affiliate' is selected and then fill your particulars to create an account.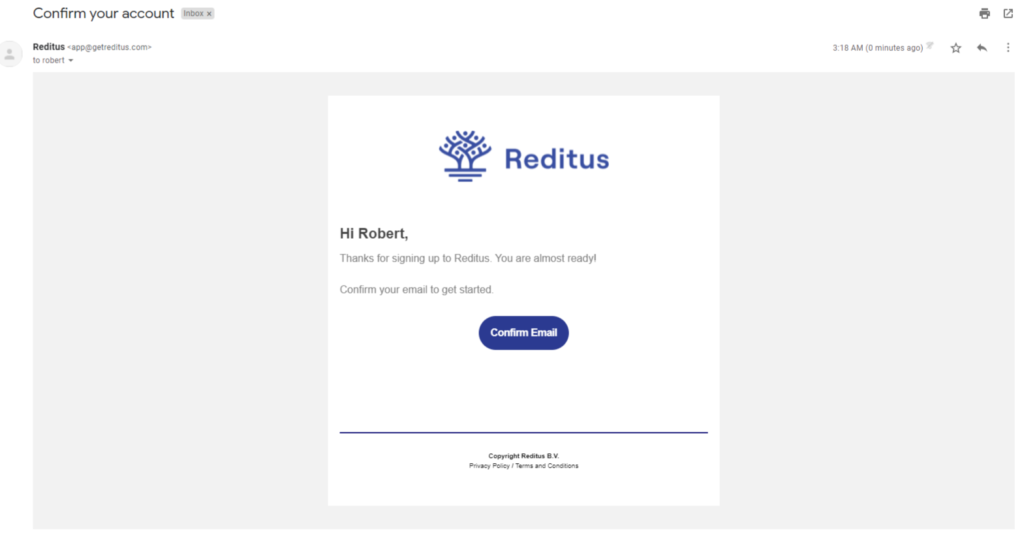 Step 5.
You will receive an account verification email. Confirm your account using the same and login.
Step 6.
You will be greeted by a short onboarding form that asks for your company and payment details. The images above mention all the details you will have to fill.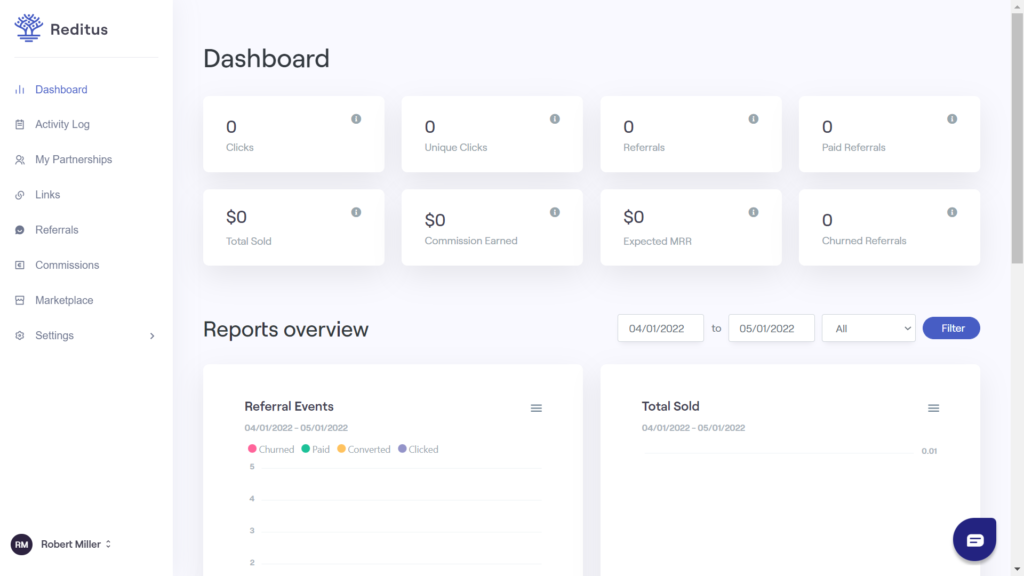 Step 7.
Our next stop is the Reditus dashboard. Here you can view all the statistics, including number of clicks, sign-ups, the referral income, and more. We have explained statistics in detail in the next section.

Now, we will generate a unique referral link. Click on My Partnerships from the left pane.
Step 8.
A new page, as shown above, will open up. Click on the green Accept button.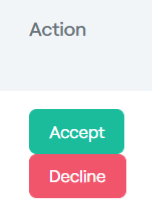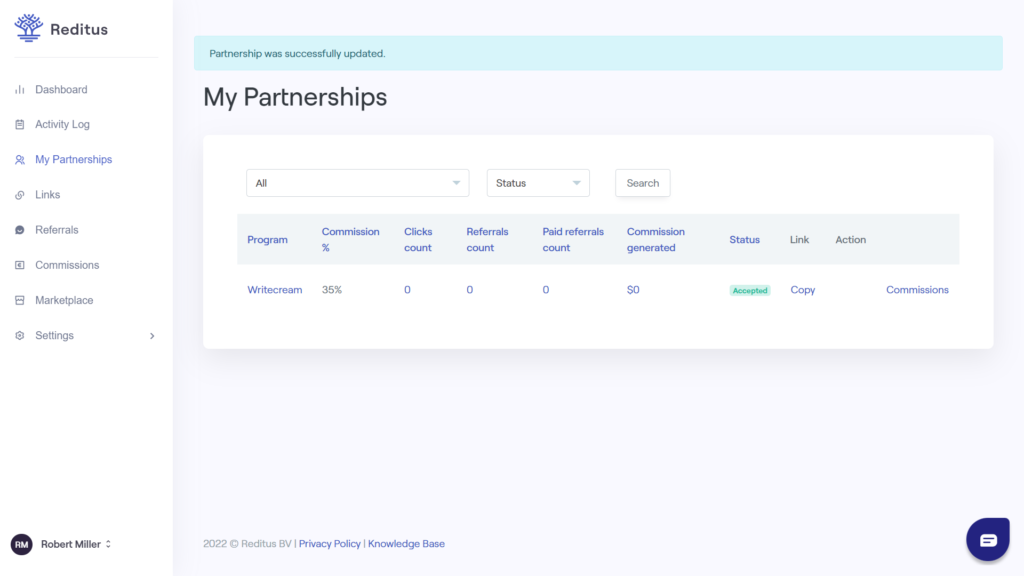 Step 9.
The page will refresh automatically. You will get a 'Partnership was successfully updated' message and the Status tab will change from Pending to Accepted.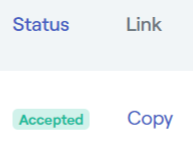 To obtain your referral link, click on the Copy button besides the green Accepted status.
How do I track my referrals?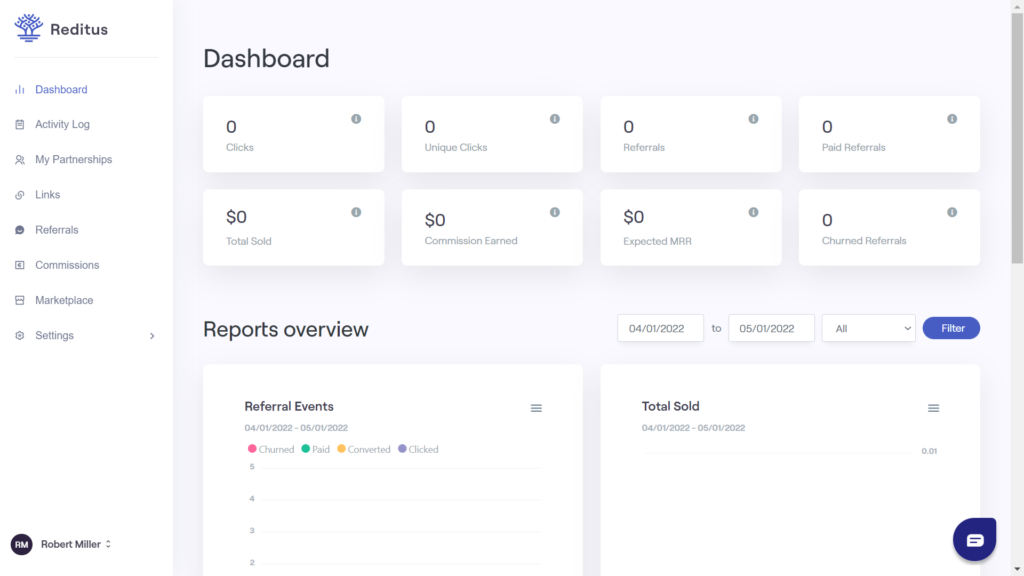 The Reditus dashboard has all the statistics you will need, including:
1. Clicks: Total number of clicks on your referral link
2. Unique clicks: Number of unique clicks (or cookies placed). The number of clicks in the first point also counts multiple clicks made by the same user
3. Referrals: Number of users who sign up using your link
4. Paid Referrals: Number of users who purchased a monthly plan using your link
5. Total Sold: Total amount sold
6. Commission Earned: Total commission earned from sales
7. Expected MRR: Expected monthly recurring revenue
8. Churned referrals: Number of users who stopped using the product or didn't renew their subscription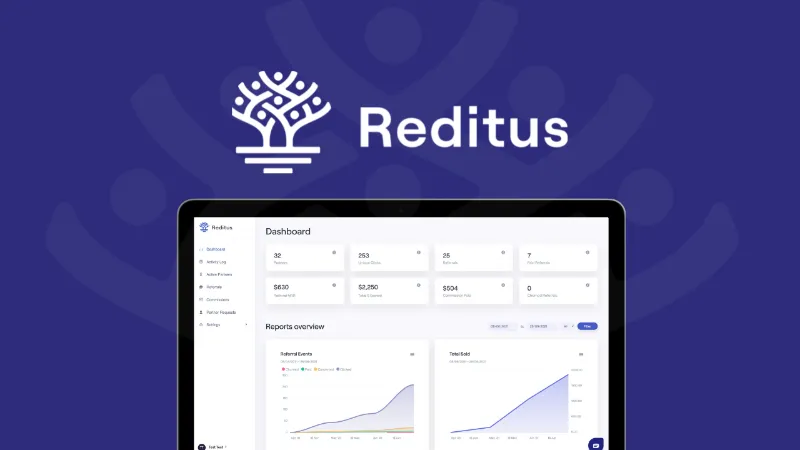 Besides plain numbers, Reditus also visualises referral statistics for a specific period using graphs.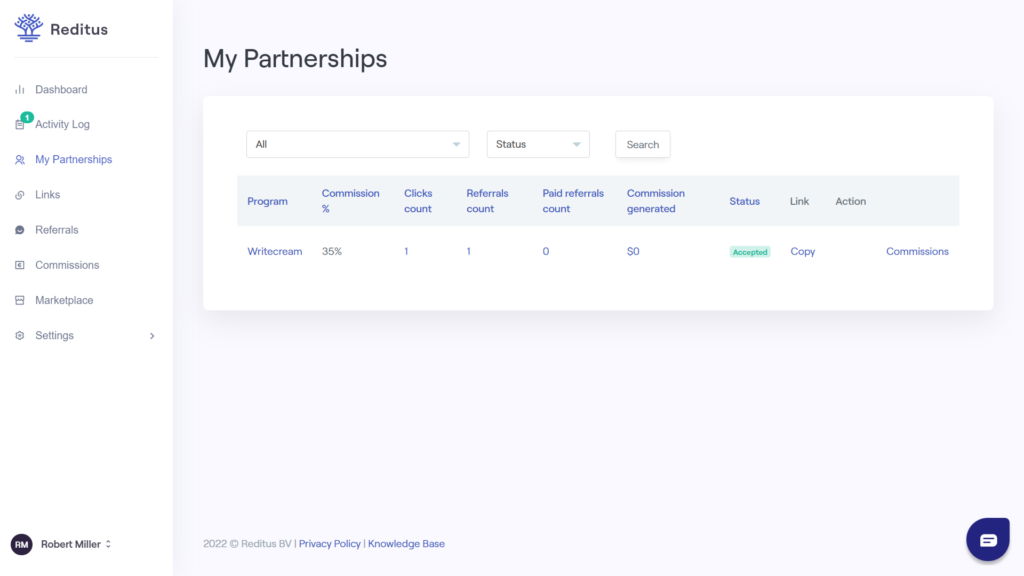 As soon as a user signs up using your referral link, ths referral statistics in Reditus are updated. There is no delay whatsoever.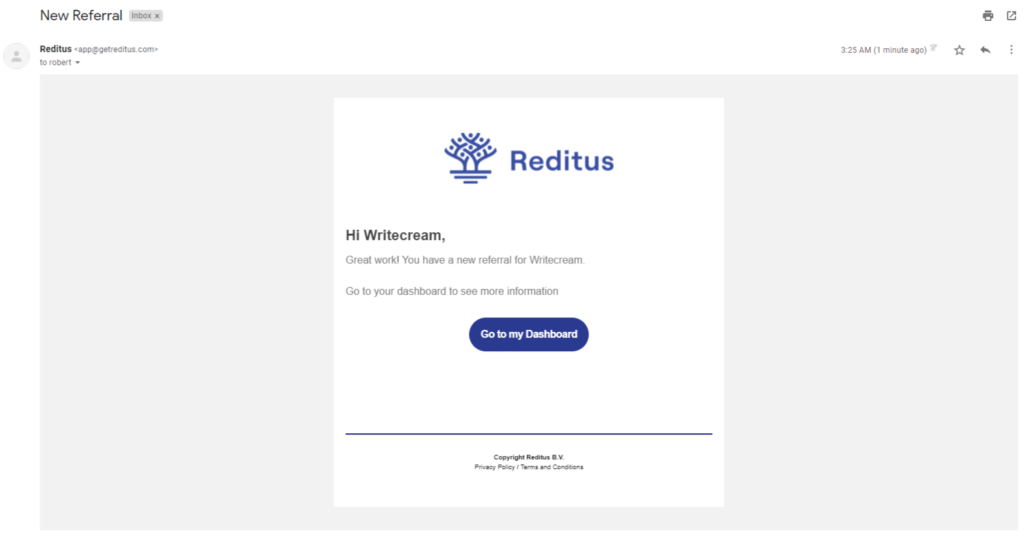 You will also get an email (pictured above) and a notification in the Activity Log (pictured below) when a referral signs up or purchases a plan using your link.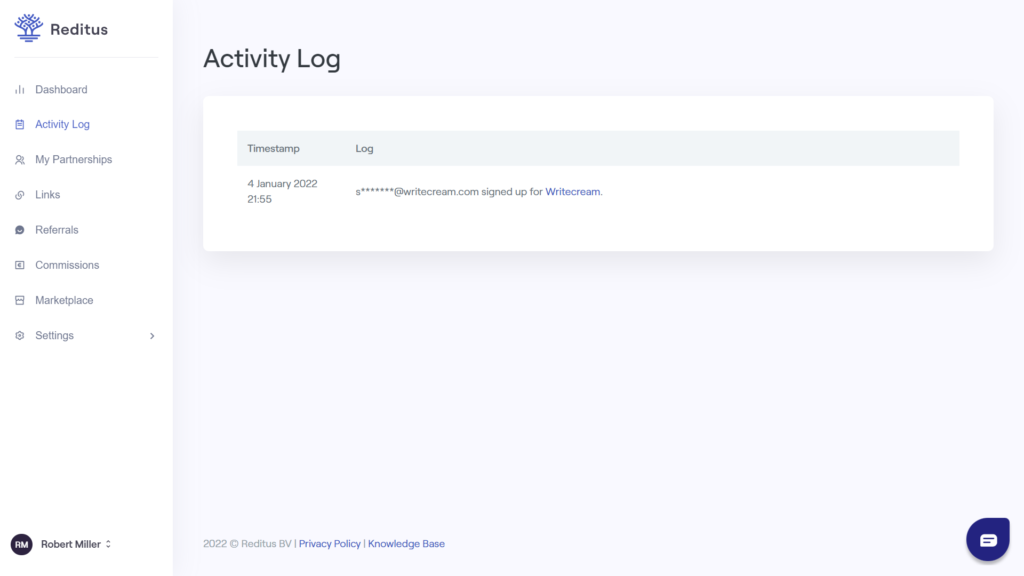 We recommend bookmarking Reditus' sign in link to keep the referral statistics a click away:
https://app.getreditus.com/affiliate/sign_in
I still have questions. Where do I go?
The quickest way to reach out to us is using the chat button on the bottom-right corner of your screen. We are usually available round the clock, so feel free to reach out to us anytime!
If you prefer email, drop us a line at affiliates@writecream.com. We keep a close watch on your inbox just as we do on the incoming chat requests :)