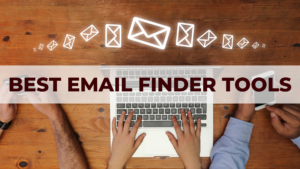 An email finder tool is a program that enables the online discovery of personal or professional email addresses from different web pages, which is an important tool for email marketing. Most email finders work as Chrome extensions, web applications, or a combination of both. The Internet is flooded with such programs which makes it quite difficult to choose. Keeping that in mind, we took to detailed analysis and came up with the best email finder tools that you can use.
Given below are the names of those tools as well as their featured and pricing to help you choose the one that suits you best.
SNOV.IO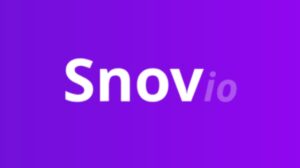 The Snov.io free CRM and cold outreach automation platform includes an efficient and reasonably priced email extraction solution. It allows you to gather targeted leads in a matter of minutes.
Pricing:
💡 Generate personalized emails, blog articles, product descriptions, and ads in seconds using the power of A.I
Small packages start at $39, monthly. With this package, you get 1000 credits, 5000 unique recipients, and 1 mailbox warm-up.
The M package avails for $99, monthly. With this package, you get 5000 credits, 10000 unique recipients, and 3 mailbox warm-ups.
Large packages avail for $189 per month. With this package, you get 20000 credits, 30000 unique recipients, and 6 mailbox warm-ups.
Monthly XL packages are available at $369 which include 50000 credits, 50000 unique recipients, and 12 mailbox warm-ups.
Features:
There are several search methods available, including single and bulk email searches based on names, single and bulk domain searches, corporate profile searches, and social URL searches.
A well-rated Chrome plug-in that facilitates the extraction of pertinent email addresses from any website you visit, including social networking sites like LinkedIn and Twitter
Being able to locate a prospect's complete profile, which includes their name, social media accounts, location, work information, and company details.
NYMERIA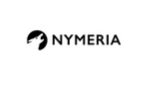 This application promises to exclusively deliver confirmed addresses while assisting in the search for emails connected to social or professional network profiles. You should get a customized invitation before you can register.
Pricing:
Kilo packages avail for $39, on a monthly basis. You get 100 credits.
Mega packages avail for $79 per month. You get 300 credits.
Giga packages are also available at $159 per month. You get 1000 credits.
Features:
Stackoverflow, LinkedIn, Github, and Dev.to are just a few examples of the social media sites that the Google Chrome extension can help you find contacts for and build lead lists for. It also supports exporting prospect lists in CSV and XLSX formats, and it has an API that makes it possible to integrate the service with your workflows.
HUNTER.IO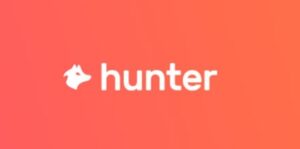 Hunter.io is a lead-generating platform, which also includes the Email Verifier and the MailTracker for Gmail, which includes this widely used and straightforward email discovery tool. You may easily look up emails from all pros, and try out their free plan. Hunter.io is the only one in the list that can be considered as a free email finder tool, as they offer a free first trial.
Pricing:
You can avail the first 100 free trials. You can send out free emails with this feature.
The starter packages avail at $49. You get 500 searches and 1000 verifications.
Pro packages are available at $199 per month. You get 10000 searches and 20000 verifications.
Enterprise packages will cost you $399 per month. You get 30000 searches and 60000 verifications.
Features:
Email address lookup by name and on the website of a business that lists every employee who works there
Finding an email list with trust scores and thorough sources is made possible by single- and bulk-domain searches.
Finding email credits linked to a website and their public sources, such as Twitter, is made possible via a Chrome plug-in.
The ability to use a straightforward API request for email verification.
AEROLEADS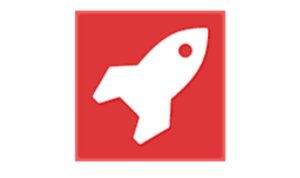 With their corporate website, job title, LinkedIn URL, and locations, the tool aids in the discovery of real leads and confirmed email addresses.
Pricing:
Their "Take Off" plans (small packages) are available at $49 per month. With this, you get 2000 credits.
Their "Climb" plans (medium packages) are available at $149. You get 8000 credits.
Their "Cruise" plans (large packages) are available at $499. You get 30000 credits.
Features:
Verified LinkedIn business emails
Detailed information on the potential client, such as the name of the firm, location, etc.
Using bulk email searches to increase lead generation
You may find email addresses from multiple platforms with the use of a Chrome extension.
SKRAPP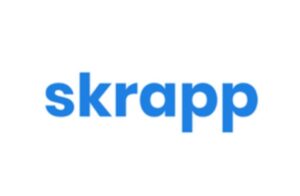 With the help of data-matching algorithms that search public websites and simulate emails based on business email trends, you may scrape verified B2B emails using this ready-to-use solution.
Pricing:
Starter plans are available at ₹2999. You get 1000 emails per month.
Seeker plans are available at ₹7699 per month. You get 5000 emails per month.
Enterprise plans at ₹15999 per month. You get 20000 emails per month.
Global plans at ₹19900 per month. You get 50000 emails per month.
Features:
Using a single or bulk email search, you can find the email address by providing their company name, website, and lead's name.
Domain lookup service that gives you access to the emails of the most powerful individuals in any organization
Verified email addresses are provided through a clever Chrome plug-in that links with your Linkedin or Sales Navigator.
CSV and XLSX formats are supported for exporting prospect lists.
The ability for a client-side web application to interface securely with API.
VOILANORBERT
Norbert is a straightforward bulk email finder tool with an excellent user interface and capabilities like platform integration and email enrichment. You will receive "everything to increase the ROI of your next email campaign," according to the statement.
Pricing:
Valet Plans are available at $49 a month. You get up to 1000 leads per month.
Butler plans are available at $99 a month. You get up to 5000 leads.
Advisor plans are available at $249 per month. You can get up to 15000 leads.
Counselor plans at $499 per month. You can get up to 50000 leads.
Features:
Finding specific or large amounts of emails based on a prospect's name and a company's domain
A Chrome add-on that facilitates online contact searches for businesses
powerful connections to other applications like Zapier, Pipedrive, Salesforce, and others
You can integrate real-time email searching with your product via an API.
Well, that's all for now. We hope that we have given you enough information to choose the finest email finding tool for you and your company.
Please don't forget to leave any comments or questions you have for us, down below. All the best!