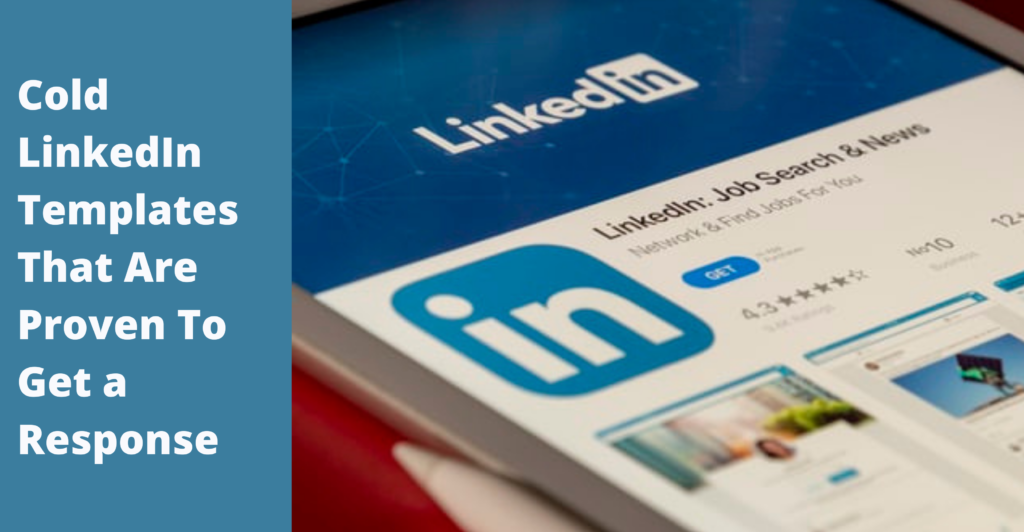 When it comes to selling something on LinkedIn, the first thing to keep in mind is that you must first establish a relationship with your potential clients. LinkedIn is an excellent social media platform for generating leads and rapidly expanding your business. It's not difficult to uncover a large untapped client base on LinkedIn, many of whom are always eager to connect with you, resulting in a plethora of new prospects.
However, the quality of cold communications is just as important as identifying the correct demographic for a successful prospecting effort. You'll receive a lot of sales if you design far-reaching communications to build genuine relationships.
LinkedIn messages have an average response rate of 85 percent. This is three times higher than the email response rate. On LinkedIn, there are around 61 million senior-level influencers (or decision-makers). Individuals with diverse entrepreneurial goals would benefit from sending out cold communications using this platform.
The quality of the content being sent out determines how successful a communication is. So, how can one craft an enticing cold message that will prompt responses? We've compiled a list of the greatest and most effective LinkedIn message templates. Read on to find out and prepare for real results!
💡 Generate personalized emails, blog articles, product descriptions, and ads in seconds using the power of A.I
How to get started
LinkedIn, which has over 600 million members in over 200 countries, is a microcosm of the professional world as a whole, allowing near-instant access to potential clients from a wide range of businesses. Whatever you're selling or who you're selling it to, you should have no trouble discovering a large pool of untapped leads, many of whom are eager to contact you.
Keep in mind that you'll need to be a LinkedIn Premium member or purchase InMail credits if you want to send direct messages to LinkedIn users with whom you aren't already linked. Of course, any LinkedIn user can send a message with a connection request for free, but those messages are restricted to 300 characters, and the recipient can deny your request without ever reading it.
Choose the path that makes the most sense for your goals and budget. LinkedIn cold outreach messages are like the cold outreach messages you send via email in terms of content. Maintain a cordial tone, identify common ground, and be as brief as possible. If you just put your pitch out there without any personable context, it's likely to fall flat, so aim for cold outreach communications that establish not just curiosity but also connection.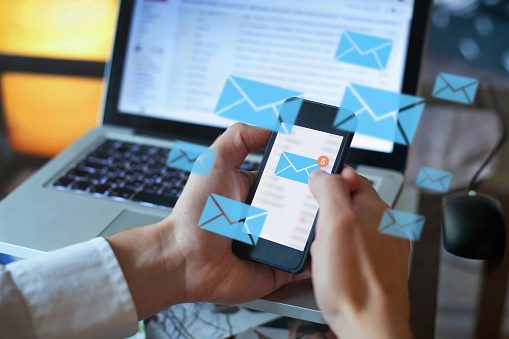 The first thing your prospects will look at when you reach out to them is your LinkedIn profile. First impressions are always important, and generating a good one will be really helpful. Optimizing your profile will not only improve your overall image, but it will also boost the likelihood of your leads progressing further down the sales funnel. There are many methods to improve your profile, start with these points.
1.

     

Look for common ground
The amount of relevant information you can obtain about a person's employment function, work experience, educational background, and interests is a fundamental advantage of LinkedIn as an outreach medium. When you identify a potential customer on LinkedIn and want to connect with them, the first thing you should do is look over their profile to see whether you and the person you're contacting have anything in common.
If the person is on LinkedIn, have a look at what they're sharing and what they're interested in. Take notice of their present job, how long they've been with their employer, their previous professional experiences, and which LinkedIn groups they're a member of, and try to discover some common ground with them. Are you from the same neighborhood? Did you go to the same college? Do you know anything about their line of work? What aspects of their profile pique your interest?
Keep in mind everything you have in common with the potential lead while composing your initial message to them so that your first contact is focused, personal, and relevant. Don't just send the identical message to each and every lead. Instead, personalize your response to each individual based on what you learned from their LinkedIn profile, so they know you took the time to read their profile.
2.

     

Keep it brief
Consider LinkedIn messaging to be similar to instant messaging rather than emailing. That means you shouldn't send volumes of text when a few short lines will suffice.
The duration of your message, just like cold emails or voicemails, has a huge impact on whether or not the lead will respond. The purpose of your first cold LinkedIn message is to elicit a response from the receiver. That is all there is to it. So, to ensure that your recipient reads your message, make it concise and to-the-point.
Keeping your LinkedIn prospecting messages short while still displaying warmth might be difficult. Don't be rude or obnoxious. Instead, think about how you came across their profile, what you have in common with them, or what intrigues you about their experiences.
3.      Provide them with a cause to respond
If you got a message from someone you didn't know, you probably wouldn't react until they provided you with a good reason, right? While your first contact should be focused on building a friendship rather than selling, you should include some form of request to keep the discussion going.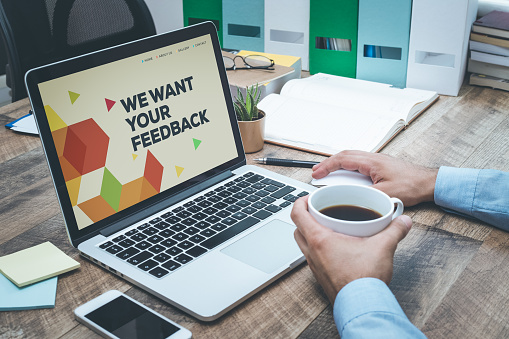 Finish your message with a question that gives the prospect a cause to react. This might be a query about their past experiences, hobbies, shared interests, or even their job or position. Pose a question that only someone in their position would understand. People enjoy being helpful, so asking a prospect for their opinion or knowledge on a certain subject may entice them to answer.
4.

     

Make sure your photos are appealing to the eye
A viewer should find your LinkedIn profile and cover photo appealing. Visual content has a significant psychological impact.
People recall visuals significantly better and for a longer period of time than they remember words. Of course, your profile photo should be professional, and having a bespoke design that speaks to who you are and what you (or your brand) represent is ideal.
5.

     

Make contact with thought leaders and industry specialists
Participating in debates, leaving comments on posts, sharing intriguing stuff, and answering group questions can all help you establish yourself as an opinion leader.
It will be easier to create relationships if you have a professional LinkedIn profile. Having a large number of relationships with important people can help you appear trustworthy. Furthermore, if several of them endorse you and your abilities, you are on the right track.
All of those relationships are possible leads, so having a large number of them will help you in any case.
6.

     

Put the sale off until later
Asking for a sale in your first message is a sin in any sort of cold outreach. If you have to ask a stranger to buy your goods, it means you aren't succeeding in attracting clients, and your offering is probably not particularly valuable.
So, while you introduce yourself to potential consumers on LinkedIn, keep in mind that your purpose is to build a relationship and start a conversation, not to sell your product or service.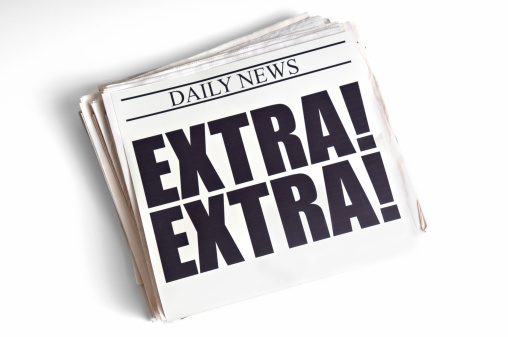 7.

     

Create a catchy headline
Even if everyone exaggerates their worth in the title, it's still a motivator for people to click on the link to your profile. So it's safe to assume that your tagline will be the first thing they see.
Make sure to highlight your knowledge in a certain field, as well as the qualities and jewels you can provide the audience, in your headline. Emphasize your benefits and characteristics right away, and your prospects will realize you might be able to assist them in solving their difficulties.
8.

     

Check to see if you have any mutual connections
Next, see whether you have any mutual ties with your possible buyer. If you have someone else who can vouch for you, it's frequently easier to strike up a discussion with a stranger. So, if you share mutual acquaintances or a former coworker (and you're comfortable doing so), ask one of your mutual connections to introduce you. Your common connection may initiate a group message in which they describe how they know each other. After that, you can send individual messages to each lead.
Another option is to simply mention your mutual relationship in your initial message to the lead. Start your message with something like this: "Hello [first name]!" I noticed you and I are both connected to [name of common relationship], so I thought I'd contact out to introduce myself.
9.

     

Follow up and keep note of what you've done
You're probably not simply reaching out to one lead at a time on LinkedIn, so keep note of who you're reaching out to. Follow up with them if they don't respond immediately. (Using a CRM, helps you keep track of each person you contact and the dates you contact them so you don't forget to follow up.)
Rules for Sending Cold Messages on LinkedIn
Let us look at the most searched questions on LinkedIn. It is very crucial to adhere to these rules and you might end up losing your account.
 

Is it possible for me to start sending LinkedIn messages right away?
Both yes and no. Yes, as soon as you create your account and begin engaging with others, you will be able to send messages. However, you should not jump right in; you must first warm up your account.
 

How can I get my LinkedIn account warmed up?
Begin slowly, with 10 connection requests/messages every day to new connections. I understand that you wish to connect to your favorite outreach tool and begin sending 50 cold outreach messages every day. However, much like an email domain, your LinkedIn account must be warmed up!
Is there a limit to how many LinkedIn messages I can send each day?
The number of messages you can send is determined by your account's age, warming, and type. We advise that if you have a free and well-warmed account, do not send more than 70 messages each day to your first connections. If you have a premium, the cost would be closer to 100/day. Again, we suggest starting slowly and working your way up to roughly 30 /day.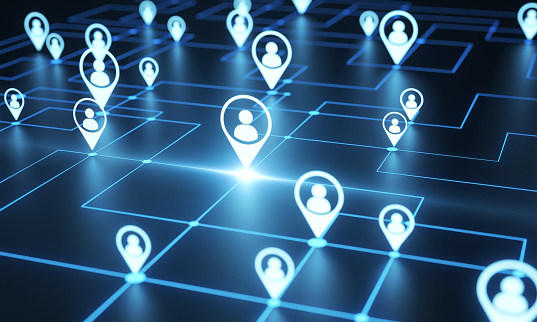 How many LinkedIn invitations am I allowed to send each day?
It differs depending on how active you are on LinkedIn. We don't encourage exceeding 50 each day, and stick to 20 per day to be cautious. To warm up your account, you should gradually increase the amount of time you spend doing this. The number of your present contacts, as well as the number of outstanding invitations, all plays a role.
 

How do you cancel a LinkedIn connection request?
Go to the "My network" page, click "manage" next to your pending invitations at the top of the page, and then select the "send" option. You may view and withdraw the amount of pending invitations you've sent from this page. When you notice them approaching 500, make sure to withdraw some.
Is it possible to use LinkedIn automation tools?
Definitely! However, you must still adhere to the regulations. People who send too many connection requests or messages on LinkedIn are flagged, and this is a simple method to get your profile flagged. You must also ensure that the material is sufficiently tailored for prospects to accept it; otherwise, it will appear suspicious.
How many LinkedIn searches am I allowed to do?
Because it varies depending on your activity, there are no defined restrictions, however here are some recent estimates: For a new account or any account that hasn't been warmed up, 30 searches per month, roughly 300 searches per month for a completely warmed account, and unlimited searches with premium or sales navigator accounts.
Is getting a LinkedIn premium worth it?
If you're going to be active and generate leads, then yes. My rule is that if it makes you money, you should be able to give part of it back. Especially in the case of LinkedIn, where premium costs a fraction of what you get in return.
What do you receive with a premium LinkedIn account?
You'll gain access to InMail, as well as the opportunity to search through more profiles, see who's looking at your profile, and see some more extensive profile analytics. Also, if you're a recruiter or salesperson, depending on the plan you choose, you'll have extra talents.
Is it possible to send cold messages on LinkedIn?
You certainly may, but keep in mind the level of customization, as we already stated. LinkedIn will deactivate your account if you send messages repeatedly without receiving a response, or if your communications are flagged as spam. Keep your messages targeted to your prospects to avoid this!
LinkedIn Templates That Are Proven To Get Response
Sending an invitation to your potential clients on LinkedIn is the first step in starting a discussion. The truth is that your customer gets dozens of LinkedIn invitations each day. As a result, consider how to make your invitation so clear and appealing that clients will be unable to reject it. The answer is to be professional, kind, and trustworthy, as well as eager to learn more about the people with whom you're interacting.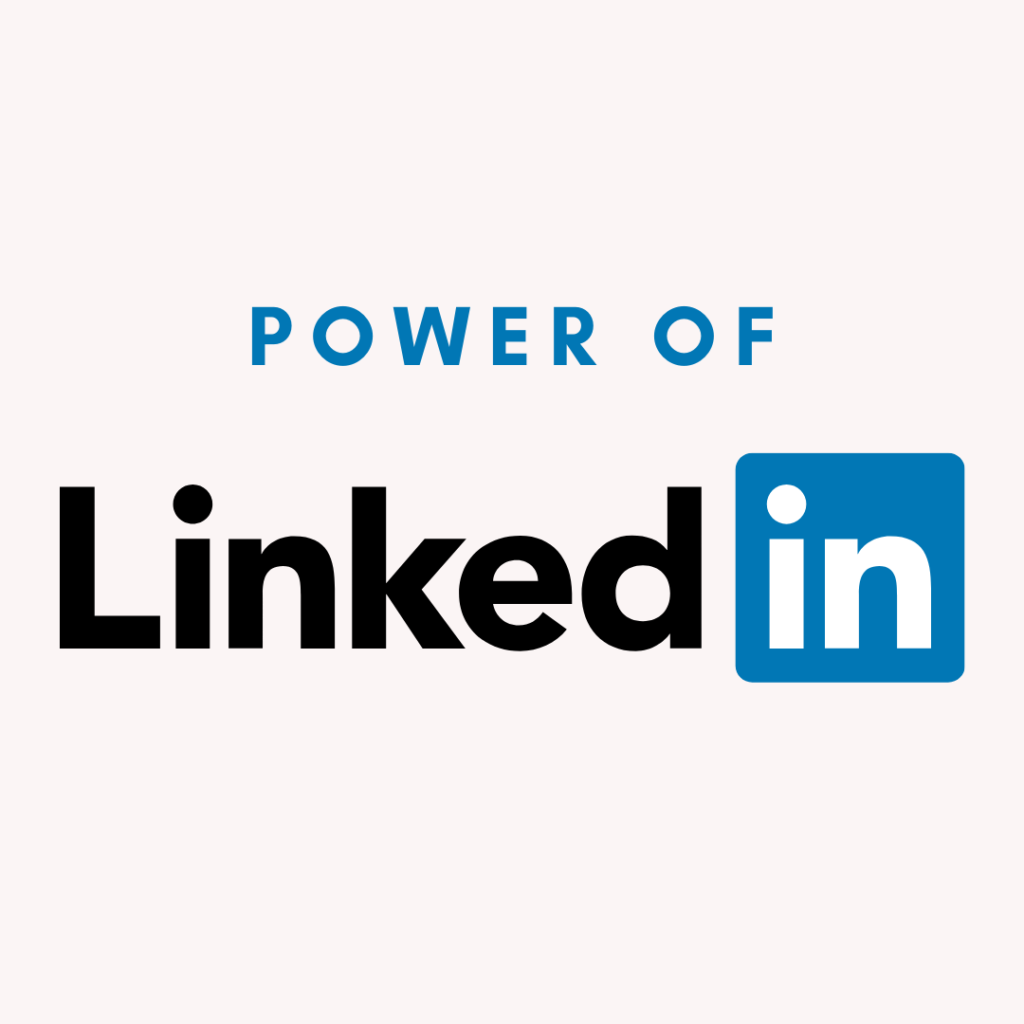 Crafting a message that's both brief and straightforward while still showcasing how you bring value to the prospect, is not an easy task. You'll need to captivate, interest, and make people want to learn more in your messaging. Create a message to which you would like to respond. Consider incorporating some of the successful templates listed below into your new customer outreach plan.
1.

     

Connection Request showing Interest in the Same Post
Hello [first name]
I saw you enjoyed [some post that they interacted with positively].
I believe we have something in common when it comes to ideologies and perspectives.
Let's get in touch,
[Your name]
2.

 

Showing them Common Interest
Hello [first name],
I came across your profile and am very interested in the field of your organization. I'd want to get in touch with you and learn more about you. I'm also offering a lot of content related to your field in the position that you could find relevant.
Thank you. Have a wonderful day!
3.

     

Show that you have a mutual connection
Hello [first name],
I've been seeing your profile in my feed lately. I discovered we have a mutual connection [name of mutual connection]. To be honest, your work at [business name] has immensely impressed me!
I believe we share a lot of interests, and I'd like to get in touch with you.
Let's connect!
[Your first name]
OR,
Hello, [first Name]
 We've never met, yet according to LinkedIn, we share [number of connections]. I believe it would be beneficial to communicate with you. We'll be able to exchange information and thoughts.
I also believe you'd be interested in some of the work I'm doing that could benefit your team [product value].
Take care, and I look forward to hearing from you!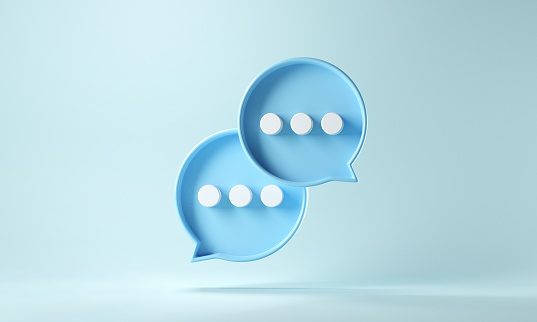 4.

     

Show opinion
Hello, [first name]
I've begun following you because I believe you make a significant contribution to [your industry]. More leaders like you, I believe, are needed!
 [Your company name] is constantly looking for ideas to better [your industry specialty].
I'd be delighted to add you to my network!
[your name]
5.

     

Group connection
Hello [first Name]
 I am [your name]. I came across your profile through [LinkedIn group] and am curious about your experience with the company. I also believe I may be able to provide you with some beneficial knowledge to assist you in your current situation. I'd love to add you to my network if you open it.
Thank you
[your name]
6.

     

Investing in the same industry
Hello, [first name]
 I saw that we both invest in the [industry name], thus I assume we share a lot of interests.I'd be interested in hearing some of your thoughts, and I'll gladly share some of mine.
I believe we should communicate! — [your first name]
7.

 

Connecting with alumni
Hello [first name]
 I had no idea you were also a [university] grad. It's a small world!
I'm also impressed with your resume and what you accomplish for the organization. I'd love to connect with you and share our experiences!
Thank you very much.
8.

     

Connection based on search results
Hello there, [first name], I'm constantly on the lookout for reputable [industry name] professionals, and your name came up first in the search results.
 I'd like to understand your working methods and procedures at [business name]. Let's get together!
Best wishes, [your name]
Sales Focused LinkedIn Message Templates
Above we looked at some general LinkedIn templates which can be customized and used according to different occasions. But do you want to use LinkedIn for sales and build a powerful partner network? If that is the case, you should definitely make use of the cold outreach message templates provided below to make things easier. An important point is that once you start using these strong message templates, you will see a slew of great outcomes, including relationship growth, network expansion, revenue growth, and business growth.
1.

     

Template for building partnership by getting them referrals
Greetings [first name],
 I have been working in this [field] for quite some years now, just like you. I believe I may be able to provide you with some beneficial contacts because I meet with accomplished [industry] people every week and we can help each other with introductions to prospects. Do you want to connect to talk about it?
I look forward to meeting you soon.
[Your name]
 

2.

     

Investors interested in projects in the same industry
Hey [first name]
 It appears that [sector] is something that both of us are interested in. I thought I'd send you a mail to see if you had any interesting project meetings coming up. 
Hoping to connect
[your name]
3.

     

The template for funding
Greetings [full name]
 Our firm [your firm name] is seeking investors to join us on our journey. I noticed you were a part of several outstanding businesses. Is there any interest in discussing whether or not this opportunity is appropriate?
Thank you for your consideration.
4.

     

Template for partnership
Hello [full name]
 I noticed on your profile that you work in [industry]. Over the last five years, I've worked with a number of [industry] professionals and I always have something useful to offer them. I believe that connecting with each other would be beneficial to both of us. Would you be interested in it?
Take care, and I look forward to hearing from you!
5.

     

Connection message template for B2B lead generation outreach
Hello [first name],
 I'm excited to establish a professional relationship in the [industry]. I've collaborated on similar projects with companies such as [company]. I'd be happy to talk about anything our business team and I can do to help.
Please visit our website, and I hope we can learn from one another.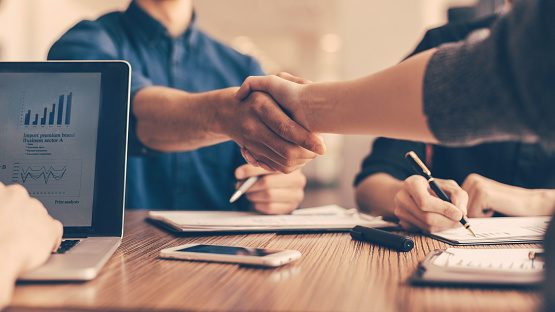 6.

     

LinkedIn message templates for creating backlinks
Hi [first name],
 I've been following your resource page for a while now, and [a relevant topic] really impressed me. In addition, I work for [your company], which [provides a brief summary of what the organization does and is willing to offer]. It might be an excellent addition to your page and bring a great deal of value to your target audience.
I figured you would be interested. Let's get in touch.
7.

     

Template for direct sales pitch 
Hello [First Name]
 I'm writing to inquire about [name of product or service]. I understand that our Services or Products, given your background and industry, will be advantageous to your organisation.
[Insert a few benefits of the product/service OR highlight the unique selling proposition]
 For additional information, please visit our website:
[Insert the website's URL here]
If this seems interesting to you, please contact me so we can schedule a call.
Looking forward to hearing from you!
[Your Name]
8.

     

Template for Indirect Sales Pitch
Hey, [First Name]
 I heard your company is looking to expand to the East (or insert other unique data about the company that might be used as a sales opportunity).
 Congratulations to you and your team; we are really excited for you.
 I'd like to learn more about what influenced your decision and what steps you plan to take next.
 [Insert a brief description of your company and how you can assist them.]
 I really await hearing from you and wish you the best of luck with your new venture.
[Your Name]
9.

 

Template for customized message
Hello, [First Name]
I've been monitoring your company's progress for quite some time. I'd have to say [include personalized observation and notable accomplishments]. Your organization's vision and mission are admirable.
I'm [Your Name] and I work at [Company Name] in the role of [insert role.] [Identify the situation you're trying to solve with a bespoke solution in a few sentences.]
More information about my business can be found at:[Company Website]
I wish you a wonderful day! I really anticipate hearing from you. 
Cheers,
[Your Name]
LinkedIn cold messages for Different Roles
Connection requests for specific roles require different LinkedIn messages, in order to get responses. Here we go through some common roles for which LinkedIn cold messages are templates are needed
1.

     

Template for the HR
Hey [First Name],
 I came across your profile on LinkedIn while searching for recruiters in the [Industry Name] field in [Name of Place].
I am currently working as a [job title] in [company]. I am an experienced [add experience] and my skills encompass [relevant skills].
 Does that sound like the kind of rule you're looking for?
I'd like to work for [insert company name] since their vision and mission are similar to mine.
 Please let me know what you think; I'd love to hear from you.
Best,
[Your Name]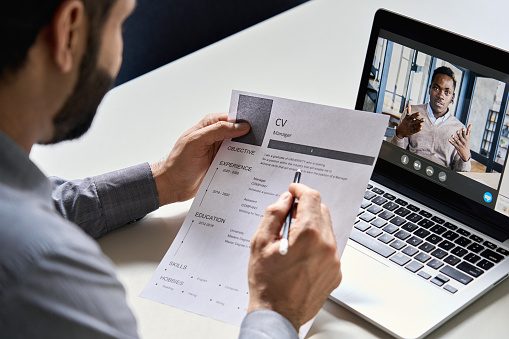 2.

     

Template to send as an influencer
Hey [First Name]
 I noticed you liked/commented on my most recent post/blog on [Post Title].
 I enjoy interacting with my audience and believe that knowledge should be shared.
 I've written similar articles in the past that you might find interesting.
Please find the link below [Add links].
Please feel free to comment on my work; I am always interested in hearing what others have to say.
Have a wonderful day,
[Your Name]
3.

     

Template to send as an influencer
Hey [First Name],
 I noticed you liked/commented on my most recent post/blog on [Post Title].I enjoy interacting with my audience and believe that knowledge should be shared.
 I've written similar articles in the past that you might find interesting.Please find the link below [add links]
Please feel free to comment on my work; I am always interested in hearing what others have to say.
Have a wonderful day,
[Your Name]
4.

     

Template for job seeking
Hey [first name]
 My name is [Insert Name], and I work in the role of [Insert Role].
 I've been following your company's work for quite some time.  Include a list of the company's major accomplishments].
 I'd like to work for[ Insert something special to the firm here].
 If you have a moment, I'd like to talk about how my expertise and talents can help your organization for the position of [insert role name]. 
If there are any employment openings for [Insert Role], I would be more than happy to explain why I believe I would be a good fit.
Thank you, and have a wonderful day!
Best,
[Your Name]
5.

 

Template for if  you are a Recruiter
Hey [First Name]
I am a recruiting head at [company's name]. We're seeking someone to fill the position of [Insert Role] right now.
I looked over your resume and was pleased by your credentials and experience.Your [Skill 1] and [Skill 2] would be extremely valuable to our company.
 We're seeking people who are eager to learn, just like you.
Let's talk more about this if it interests you.
Good Day
[Your Name]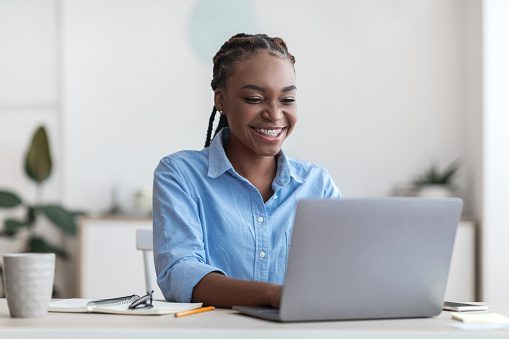 6.

     

Template for Internship Opportunity
Hello [Mr. Full Name}
My name is [Your Name]' and I am a first-year student at [University Name]' where I am now enrolled in [Course Name].
 I've been studying your company's progress for a long time and would love to intern with [Company Name]. It would be a wonderful opportunity to learn more about my subject of interest while also assisting me in my career development.
[Add one about your abilities, such as extracurricular activities you've done at university OR anything significant that makes you stand out if you've held any leadership positions]
Please let me know if any internship options are available.
Have a wonderful day!
[Your Name]
7.

     

Template for cold message as a Promoter 
Hey, [First Name.]
 I noticed your response to [Post Title] and thought you were interested in [Topic Name]. I recently launched a page called [Product/Service Details] I believe this would be of interest to you.
OR
I'm hosting a free live webinar series on the topic of [Topic Name.]  I believe this will be of interest to you because I will be discussing [Add Details.]
Please let me know if you'd want to learn more!
Cheers,
[Your Name]
What to avoid while sending Cold Messages on LinkedIn
Now that we have learned how to craft a message on LinkedIn for Cold Messages, let us now discuss what to avoid while sending a message on LinkedIn.
1.

     

Don't introduce yourself more than required
Your prospects are unconcerned about who you are or what you do. Don't bother introducing yourself if you're doing email outreach. Let's get right to the subject. All they care about is how your offer will benefit them. In an ideal world, people would prefer to save time, money, or make money. As a result, strive to tailor your email to meet those requirements. In a cold email, the opening sentence is crucial because it is what recipients see in their email preview panes.
2.

     

Don't be vague
This is excessive. Concentrate on a single advantage. If necessary, you can emphasise on further benefits in follow-ups. Keep it to two to four sentences if you're doing email outreach. Never put your prospects in hypothetical situations. "If your firm does this, if you want to do that…" You'll know exactly what and how they do things if you ask the correct questions and engage them. 
3.

     

Big words must be avoided
You wind up sounding like a robot if you try to sound too professional.   Avoid springing in a string of words with many syllables.  Writing your messages as if you were having a face-to-face encounter with them is a solid rule of thumb. To get a sense of how it flows, have someone else read it aloud to you.
4.

     

Don't be distracted by criticism.
You will have different reactions from people who are offended that you are emailing them. This happens, and all you can do now is go on. If your message is insulting individuals or causing them to become enraged, you should analyze how your message is being received and make any required revisions.
If someone simply does not want you to contact them, it's completely fine. This is a positive thing because it means they didn't mark your message as spam and you won't have to waste time sending them another message.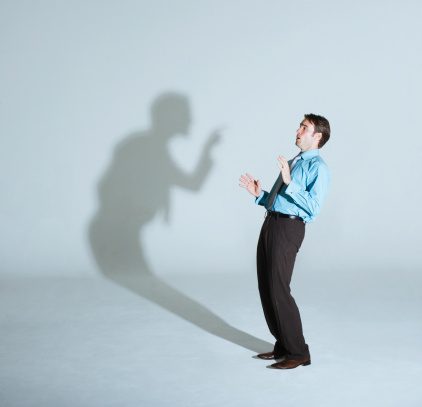 5.

     

Know the risks
Be cautious of the risks of sending cold messages. To begin with, while cold messaging, the vast majority of the people you contact will not open or read your message. They're undoubtedly used to receiving a variety of near-spam messages, and many people simply disregard the messaging system.
Conclusion
Cold messaging on LinkedIn, like any other lead generating approach, takes time and effort. Personalization aids in interacting with people, therefore the templates mentioned above can be modified to your specific target demographic.
Doing some background research on your prospects can assist you in customizing your message and so boosting your chances of receiving a response. Make a list of everyone you want to send a cold message to so you can stay organized and on track. In the LinkedIn cold messaging process it's critical to work on your profile to make it appear professional and trustworthy. Now get started with all the confidence. Good luck!