Graphics designing is no cakewalk. People spend months or even years to achieve the highest level of expertise that is needed to deliver stunning designs and visuals. But do you have years? No, you don't! That's where Graphic Design tools like Easil step in. Let's take a thorough look into what features it offers and how it can enrich your graphic designing experience.
Easil
Easil software is an effective graphic design tool that engages audiences through design. To increase the integrity of a brand, the software provides editable templates and a drag-and-drop tool. It works together to automate processes with a group with the necessary access. The users of this software include marketers and small, medium, and large businesses.
With Easil's drag-and-drop design tool, your entire team can produce visually stunning material that appears to have been created by an expert. Your entire team will adore Easil, the DIY designer's hidden weapon. With their Brand Kit, you can develop a library of exclusive brand templates, access 1 Million+ free stock pictures, store and access the ideal colors, fonts, logos, and imagery all in one location, and use many more simple-to-use features. You'll need clarification on how you ever operated in the past. Thanks to the design approval and adjustable locking rights, you will have control. Give your non-designer teammates peace of mind by defining which pieces can be changed, added, or eliminated. For designers and brand managers who want to preserve the integrity of their brands, Easil is a paradise.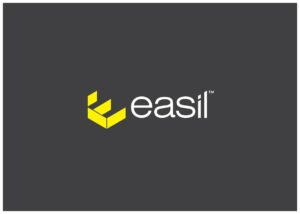 Easil Pricing
Easil's monthly subscription fees start at $6.25 for each user. Easil has two unique pricing proposals:
💡 Generate personalized emails, blog articles, product descriptions, and ads in seconds using the power of A.I
Easil Plus costs $6.25 a month for every user.
Easil Edge costs $49.00 a month for every user.
A free plan from Easil is also available; however, it has few features.
Easil Features and Uses
You can access thousands of professionally created graphic and video templates for social media, business cards, posters, menus, and more. With their simple-to-use editing tools, you can produce visual content that is so impressive that it appears to have been created by a pro.
Add your video content to any of the social media visual themes offered by Easil. Trim your movies, add filters, transparency, masks, and more using their built-in toolset. To make them stand out, add additional animated GIF stickers.
With just one click, Easil can eliminate the backgrounds of images. You can now quickly make eye-catching product posts and graphics by updating any background you don't like.
You must utilize their Text Mask Tool to incorporate photos into the text to produce effects like metallic, glitter, or textures. Any image can be easily added to the supplied fonts from Easil or the brand fonts you have uploaded.
With Easil's Collection function, you can easily manage designs by linking them together and updating text, photos, and videos across various campaign sizes.
With their text effects tools, you can personalize and make your fonts stand out by adding shadows, glows, blurs, or curved text effects. Never before has text styling been so enjoyable and easy.
The premium templates from Easil may be quickly and easily resized to fit any social media or print design size.
You may create original and imaginative animations of text, images, and photos using Easil's GIF Maker, and the results can be exported in GIF format, including transparent stickers. Or, make videos from your creations by adding them to your static files.
Stay trendy and contemporary with the most extensive selection of fonts at your fingertips. Every font, from traditional serif styles to elegant handwriting and rich-inked calligraphy, reveals something about you. Additionally, you may upload custom brand fonts.
Utilize the color palette generator to change colors with ease. To acquire the perfect color every time, shades and tones are automatically retrieved from the photographs you have put—no more guesswork, just simple color wizardry.
You can easily choose and arrange elements in your design using Easil's Layers tab. Use this tab to build layer groups, change the display's hierarchy, or even hide components you might require in the future.
Forget about searching for your brand's color schemes, logos, or appropriate fonts across several filing systems and gadgets. Your brand assets are kept organized and accessible with the help of Easil's brand kit.
Editing Restrictions, an ideal feature for designers, enables your designer to manage how the entire team accesses and updates personalized visual and video templates while upholding brand integrity. There is no need for coding—flip the parameters to apply.
You can choose to have any team design template go through a Design Approval procedure, which restricts you from downloading files until you approve. You can always maintain control over your brand when combined with editing limits.
Pros and Cons of Easil
Pros:
People will be curious about who your graphic designer is after seeing how simple it is and how many gorgeous templates there are. This visual creation tool is on another level. It can make you appear to be an expert in visual design – the templates are fantastic, and it's so simple to produce gorgeous graphics for you and your clients. Other DIY graphic design programs lack capabilities like layering, the ability to lock down brand aspects so other team members can't change them, the ability to remove the background of photos quickly, and the text-shadow capability, which is worth its weight in gold. The customer service and support team are also great, which is equally important. If you're looking for a DIY graphic design tool, this is the best one available. With three different plans available, there's one for everyone, whether for individual use, a solopreneur, a local business, or a large enterprise.
Cons
I initially found the software's duplicate visuals to be perplexing when it originally launched, but since they've released Easil+, it's now quite simple, so there aren't any drawbacks.
How Airbrush AI Is Different From Easil?
Airbrush AI is a powerful and convenient way to create digital artwork. It differs from Easil in its artistic filter, effects settings, and AKVIS airbrush tools, making it easier for real artists to create stylish surreal artwork. The friendly application allows for the retouching of fine art simply. With the powerful tools of Airbrush AI, one can customize their artwork with filters and other effects settings unavailable in Easil. This makes it ideal for creating digital paintings with a real artist's touch. All-in-all, Airbrush AI provides users with an easy and convenient way to create stunning digital artwork faster than ever before.
Airbrush AI is different from Easil in many ways, such as the ability to apply similar filters to multiple photos at once. Airbrush AI also has more tools for retouching selfies, making it perfect for Instagram users who want to make their photos look their best. But the main difference lies in the types of images and artwork that each tool can process. Whereas Easil specializes in bitmap images, Airbrush AI is designed for vector artwork created with Photoshop CC or Illustrator CC. Airbrush AI has more advanced image trace technology that allows users to upscale images without losing any detail level, while Easil is limited to only a few effects. Moreover, Airbrush AI uses artificial intelligence to automatically retouch photos and artwork with much better results than Photoshop can provide in many cases.
Airbrush AI is an excellent alternative to Easil because it offers more features, including the ability to apply different effects to photos with just one click and crop and rotate images quickly. The intuitive user interface makes it easy to use, and the Affinity Designer feature is excellent for creating beneficial selections of templates. It also has many great tools for a photo session, such as live shapes and mixed-quality photos. It also offers universal style options that ensure all images have the same high-quality look. Airbrush AI is an excellent choice for anyone who wants to create high-quality photos easily and quickly.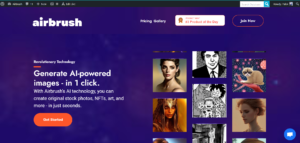 What Advantages Airbrush AI Offers Over Easil?
With Airbrush, you can easily retouch photos, apply unique filters, and even use featured brushes to create stunning digital makeup looks. The app also has many image editing features like cropping, resizing, etc.
Airbrush AI offers trendy filters, powerful tools, and click editing to help you edit photos faster. The app also has various body-shaping features that can help you retouch your images. It has multiple image filters and brushes to make your photos look more natural. Furthermore, it offers powerful tools for photo retouching that let you easily adjust the brightness, contrast, and saturation of the pictures.
Airbrush AI allows users to customize automated photo editing processes with its Automator plugin. This plugin allows users to create and save their edits, which can be applied to photos with a single click. In addition, Airbrush AI also has a built-in Pixelmator editor that makes it easy for you to customize your images and templates with brushes, filters, and other tools.
This makes it the perfect choice for graphics enhancements, layered editing, and creating stunning collages. Airbrush also offers a wide range of brushes and filters, which can customize your photos in various ways.
With airbrush painting, bitmap images can be traced into vector artwork using Illustrator CC with just a few clicks. This feature allows for more precise control over the paint application and the ability to modify objects and backgrounds within the image. In contrast, Easil offers limited features when it comes to image trace and manipulation capabilities.
Conclusion
Compared to Easil, Airbrush AI provides an advantage in terms of precision and smooth application. In short, airbrush painting offers benefits over Easil in terms of speed, detail level, control over paint application, and image manipulation capabilities.