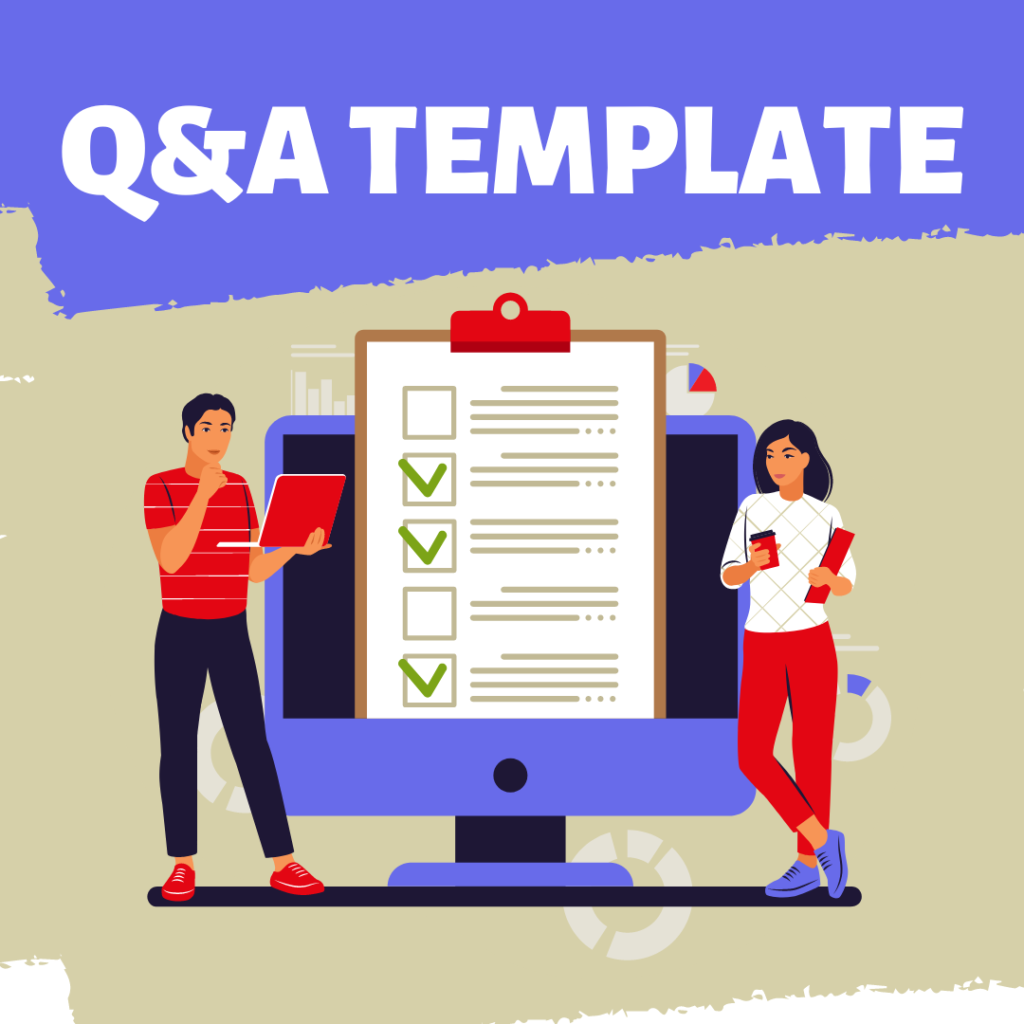 Q&A Template
Did you consider readers' questions and opinions when you first fantasized about your ideal blog page? Didn't think so? Well, you should design a q&a template when running a blog as you won't always be able to respond to every question your readers may have about a particular topic. It would help if you continued to grasp some of the visitors' most frequent questions regarding your content.
The tone of a Q&A template can influence the reading experience. Q&A allows you to express your blog voice, highlight creativity and content, and strengthen reader relationships. We'll walk you through a q&a template in this article so you can fill it with data pertinent to your blog and get back to business.
Here's the link to Q&A Template that will help you better comprehend the subject.
What Is Q & A?
The Q&A page is an essential component of a knowledge base since it responds to the most frequent inquiries from customers and assists readers at all points in their journey. Q&A proposes a question and then responds. While occasionally ignored, Q&A templates are crucial to most customer care methods and help the customer, and the employee saves time. Simple questions don't require customers to handle the hassle of calling customer service. Therefore, staff members can provide pre-written responses to frequent inquiries.
💡 Generate personalized emails, blog articles, product descriptions, and ads in seconds using the power of A.I
It is distinct from your About Us page, where you describe the larger narrative behind your brand. Instead, the Q&A section covers the specifics. It is the place to go when you need detailed information on your product or company's operations. Before contacting you directly with their inquiries, customers can use your Q&A page as a starting point to search for answers.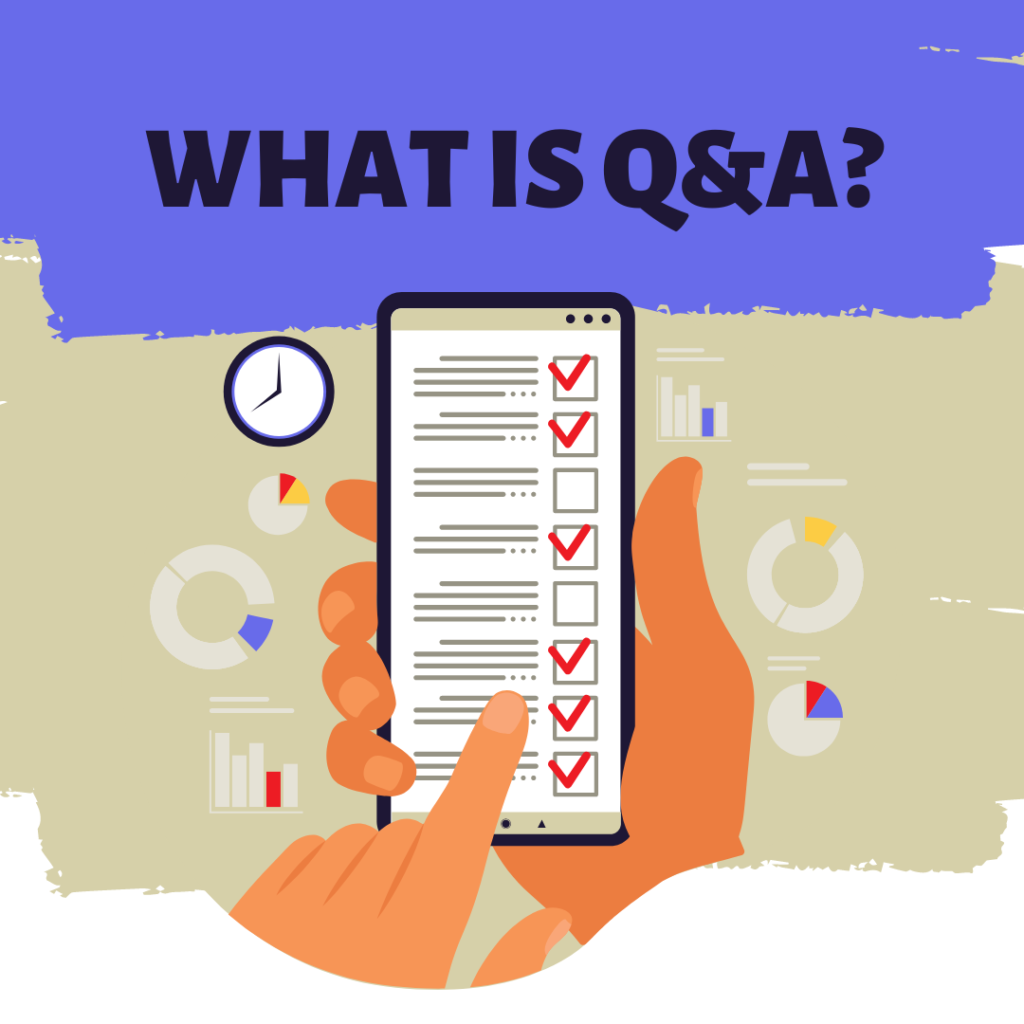 Q&A Template: Why Is It Important?
Your Q&A page isn't just for answering common questions about your company. That's only part of the story. If done correctly,
a Q&A section can be a useful addition to your website that helps in alleviating purchasing anxieties that your product page copy does not address directly.
It relieves some burdens on customer support by publicly answering frequently asked questions.
It also helps with SEO and site navigation, as well as earning trust by demonstrating product expertise and explaining your business model.
Q&A delights customers by answering their questions creatively.
They assist businesses in raising the quality of their goods and services, as well as the efficiency of their operations and competitive information.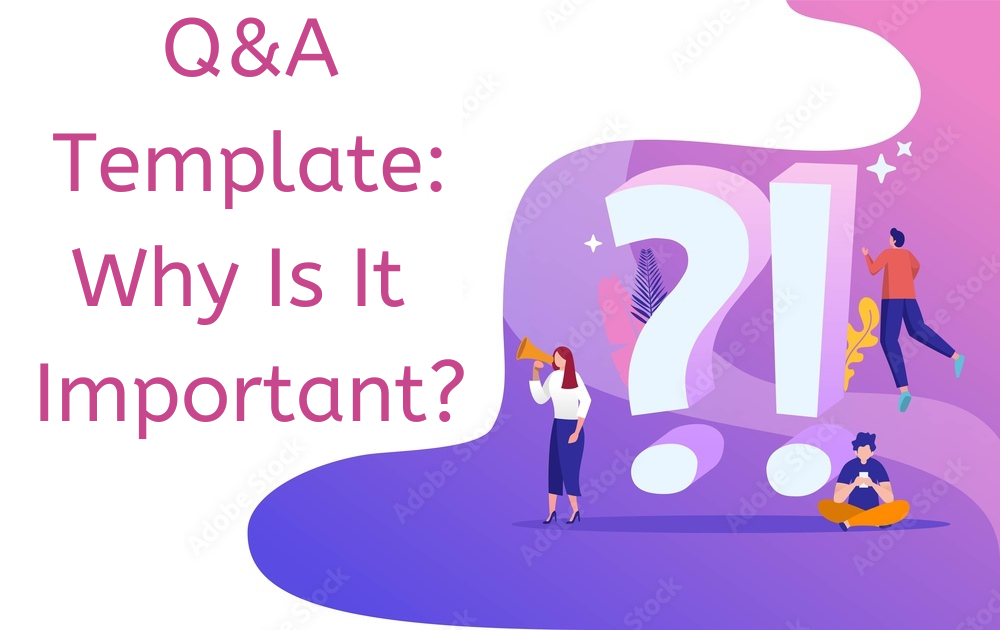 Categories
Visitors will easily find what they need if you arrange your inquiries into logical categories. It would be much simpler if they knew where to find an answer to their question. Categorizing the section will help readers, and customers better understand your content or organizational structure.
Language
Always speak the language your audience can understand to help them relate to the conversation and your brand. Never use lingo or technical terms that your reader might not comprehend. It will cause them to stop reading your blog or website before they have finished scrolling.
Add Search Bar
While listing out every Q&A on a single page or linking to them from a landing page is helpful, many customers may find this thick structure tiresome. Customers frequently have a question in mind when they visit a Q&A page but are forced to wade through dozens or even hundreds of other questions to find it. To save time, individuals can quickly search for their questions or associated terms if they have access to a search bar.
Tone of Voice
You want to impress users in this area as your Q&A is an extension of your customer service. Use your personality to engage your readers, as you should with all of the information on your website. Every piece of content offers a chance to promote your brand. This will help them understand the query better and make it easier for you to express the relevant information.
Stick To The basics
You could wish to add some humor, amusing themes, or bright colors to your Q&A pages. Depending on your company and its branding, these may be effective, but customers aren't visiting your Q&A site to be amused. It's usually advisable to keep a straightforward structure and layout that is simple to access and read. When creating your own Q&A page, you can use all these suggestions as a guide.
Keep Your Content Clear And Simple
When there is too much material, it might become overly complicated, forcing readers to look for the information they need. It's better to be direct and succinct with your responses than to write lengthy, poetic paragraphs.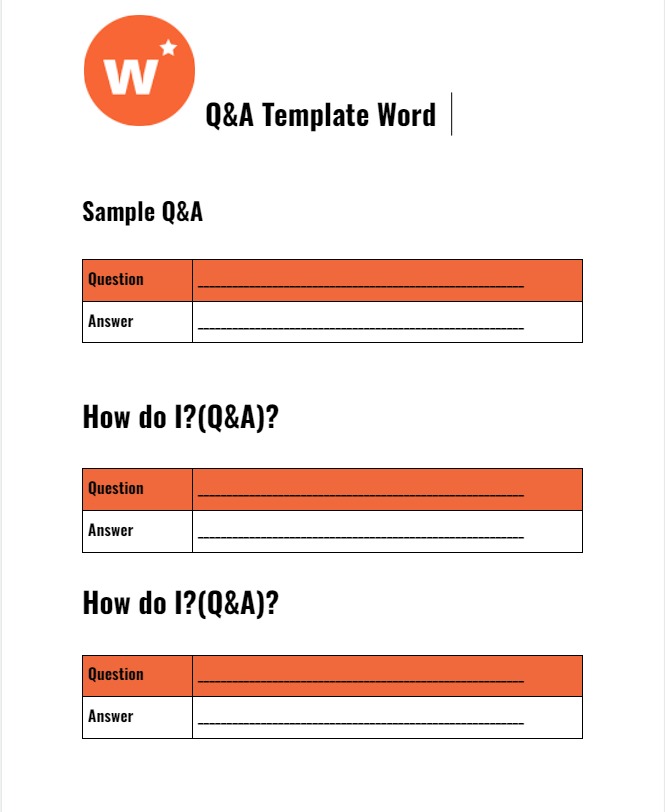 Conclusion
I've covered all the details of q&as and q&a templates above to help you understand the topic. Customers looking for answers can contact directly through Q&A with their questions. Therefore, it reduces the overall anxiety associated with making an online purchase, which helps convince clients who aren't sure whether to purchase from you or not.