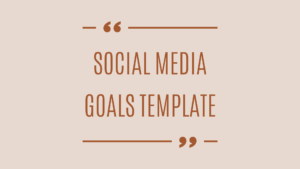 There is no denying that social media marketing is effective for all companies. However, a lot of firms believe it is difficult to maintain social media platforms and that it is not as effective as they seem.
When developing a social media strategy, you want to be completely clear about how you plan to get results. But without the appropriate and narrowly focused objectives, it would be difficult for you to grow in a suitable direction, which would make your whole social media presence poor. Keep reading to learn how to optimize your social media marketing strategies.
What is Social Media Marketing?
Social media marketing, also called digital marketing, is a integral part of developing an organization, increasing its sales, along with enhancing website traffic.
💡 Generate personalized emails, blog articles, product descriptions, and ads in seconds using the power of A.I
Also known as e-marketing, this method uses various social media platforms to share information and advertise the brand.
Creating a social network gives businesses an opportunity to attract new consumers and create a better product for existing ones.
Social media marketing gives businesses an opportunity to attract new consumers and create a better experience and product for existing ones. Digital marketing also has data analytics features which are designed to help businesses monitor and improve existing marketing campaigns and find new ways to interact with consumers.
Why is Social Media Marketing required?
Social media not only makes it possible for businesses to connect with customers, but it also offers a staggering array of channels to reach target audiences, from content platforms like YouTube and social networking sites like Instagram and Facebook.
Customer data is another priceless resource that a well-designed social media marketing plan offers in order to improve marketing outcomes. These plans have the ability to not only gather consumer data but also transform this data into practical market analysis—or even use the data to come up with new strategies—instead of being overwhelmed by the variety, quality, and volume in the market.
In this age, social media marketing is very important for your business as everything is controlled by media and influencers. Make sure to have a high communication and interaction rate on social media platforms. Participate in creating content actively to remain engaged with your audience.
In this era, online shopping is prevailing. To improve your brand sales, social media marketing should be treated as a necessity. People tend to rely a lot on customer reviews on online platforms before making a purchase. Hence, it is important for you to keep a track of your overall social media growth and performance.
How to create a Social Media Goals Template?
1. Audience: The key to success on social media is to understand your audience and what they want to see. You may then produce content that they will enjoy, engage with, and share. Additionally, it's essential if you want to convert social media followers into paying clients for your company.
2. Analytics: The demographics of your followers, their locations, and their interactions with your brand on social media can all be learned from social media analytics. You may improve your strategy and audience targeting with accordance to these findings.
3. Competitive Analysis Report: A competitive analysis report enables you to comprehend the competition's identity and strengths and weaknesses. You'll have a solid understanding of what is typical in your field, which will help you define your own social media goals.
4. Social media performance: Your social media marketing strategy is a crucial piece of content for your company, so probably won't get it perfect the first time. You might discover that certain techniques don't work as well as you had hoped while others perform even better than you had planned, as you start to put your plan into action and monitor your results. This is why you need to keep a track of your social media performance.
These few steps will help you create the perfect template to help you achieve your social media goals. Still confused? No worries, as we have included a free template to help you get started. Click here to access it!
So, that's all for now. We hope this article helps you in your social media journey. Please don't forget to leave a comment. All the best!