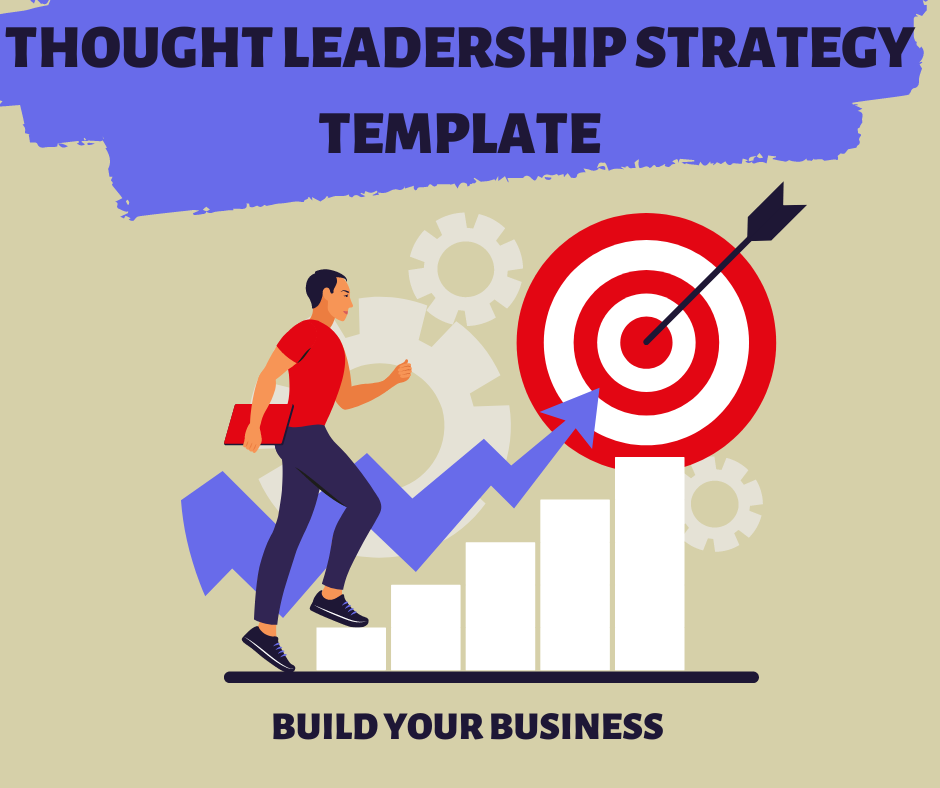 Thought Leadership Strategy Template
It's becoming more difficult to stand out and generate engagement online. Thought leadership strategy is one tactic many businesses have discovered effective for increasing influence, raising awareness, and generating engagement. Many leading companies have shown that thought leadership can produce important outcomes. Similarly, being an authority in your sector is essential for marketers. Drive traffic to your website, nurture and convert leads, and establish your brand's authority and reputation to do that. However, it necessitates a lot of work and strong foundations.
So, let's begin from the beginning. Here's the link to familiarise yourself with the thought leadership strategy template.
What Is Thought Leadership Marketing Template?
Thought leadership can mean different things to different people. Most content called "thought leadership" misses the mark on almost every measure. The genuine insight that penetrates through the noise and leaves a genuine, long-lasting impression on its audience constitutes thought leadership in its purest form. It cant be applied to content that fails to engage readers. At its root, thought leadership is a marketing approach that emphasizes material that identifies you based on your subject rather than information that sells. The objective is to respond to queries posed by members of your target audience. However, you will still have opportunities to highlight your service or item, but first, you need to develop a reputation as a wise, seasoned, and supportive leader in your industry.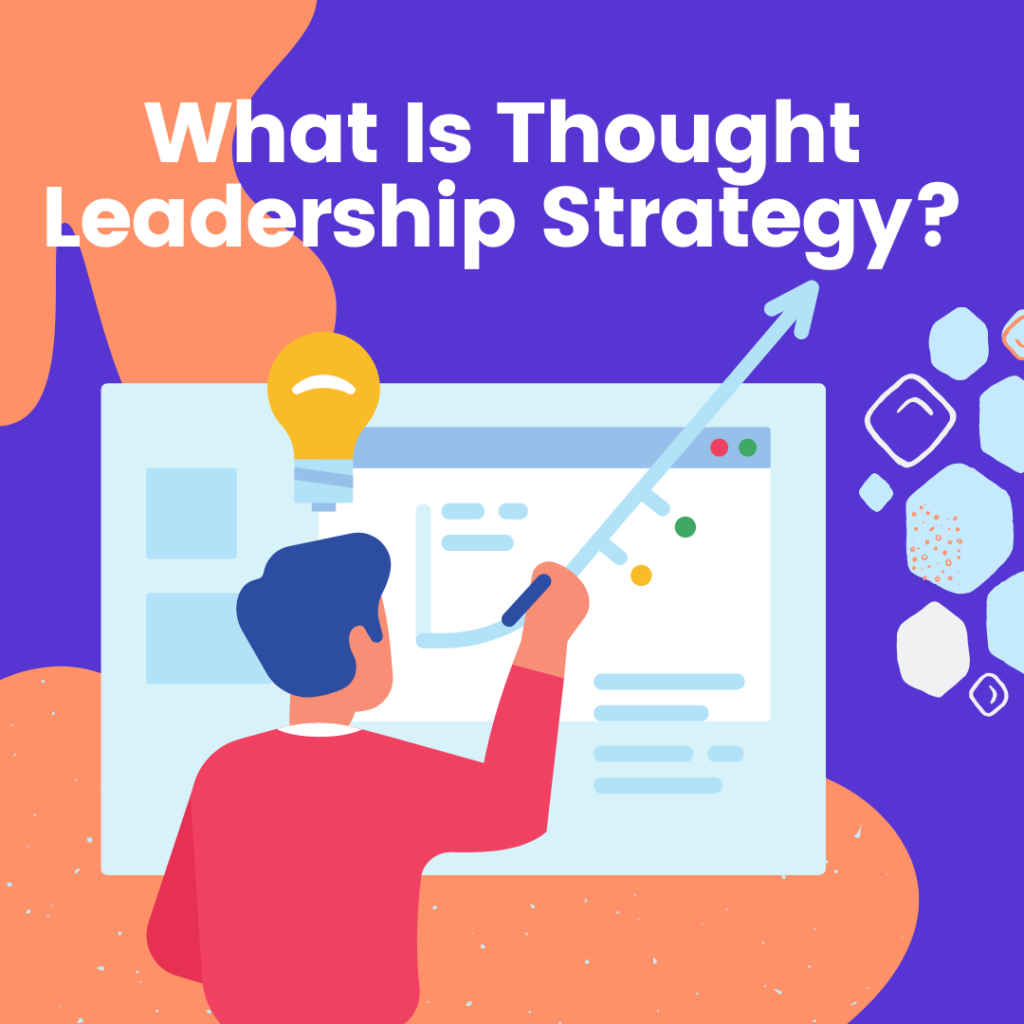 Thought Leadership Strategy Template: Why Is It Important?
A thought leadership strategy can help your company gain many rewards since you can take advantage of increased press exposure or social awareness. Below are the details that will help you comprehend the subject more.
💡 Generate personalized emails, blog articles, product descriptions, and ads in seconds using the power of A.I
A strong thought leadership strategy regularly updates the brand's presence to stay in front of consumers and make it easier to remember when buying. It produces a positive feedback loop of consistency and novelty if done well. It gives you a standout voice in a crowded field and enables you to be observed frequently.
As a thought leader, you stand out from competitors and attract more audience attention thanks to your industry presence. You stand as a leader rather than a follower by showing a distinct viewpoint through a varied portfolio of content and engagements. The more media traction you receive, your sector expertise becomes more well-known. More news coverage and speaking engagements come your way if you establish yourself as an industry authority.
Startups and scaleups can benefit from a thought leadership program by increasing sales and promoting company expansion. Building thought leadership strategy is an important part of creating your brand since it effectively communicates the knowledge of your business.
Building a credible brand Gaining the trust of your markets takes time. As a thought leader, you show the industry your specialized knowledge's value. Applying your knowledge to a particular subject demonstrates that you are knowledgeable. More people begin to seek out your views and ideas when you are recognized as a reliable source of information.
Brands become more intriguing through thought leadership, which helps them stand out.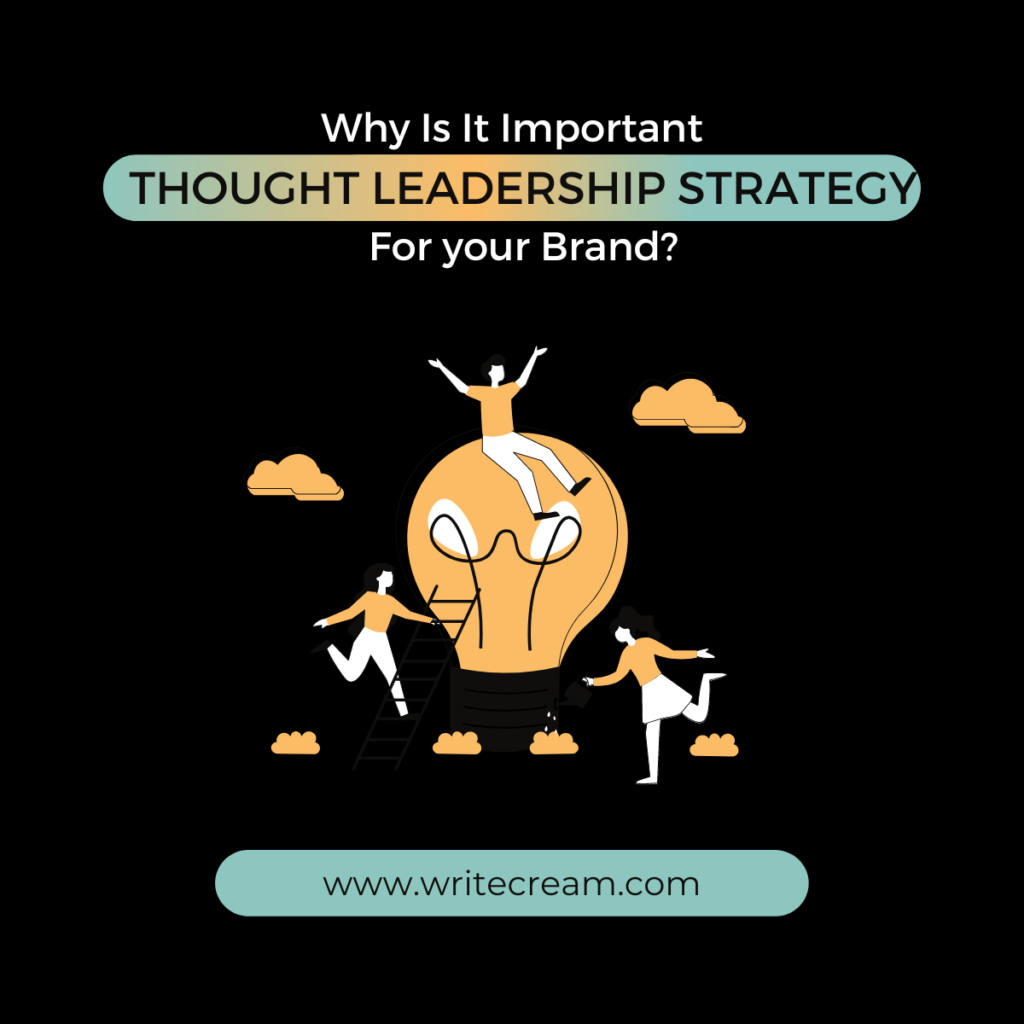 Thought Leadership Strategy Template
Know Your Target Audience
Understanding your traffic is an important step to the success of any marketing plan, including thought leadership. Your buyer persona serves as the foundation. Furthermore, it's crucial to review and update your buyer personas regularly. Verify whether or not your consumers' questions change over time. People evolve, and so does your target audience.
Establish Your Brand
Developing a content plan is an essential first step in becoming trusted by your audience and establishing yourself as a thought leader. Establishing your regularity is crucial regardless of how and where you release your content. You want to post frequently enough for people to remember you and recognize you as an influencer. Still, you also don't want to overwhelm your followers' timelines with uninformed, irrelevant content only to reach a certain amount of posts. Every post ought to be valuable and include a CTA.
Create valuable content
You must produce quality content to be a true thought leader. Speak intelligently about specific industry concerns to demonstrate your industry knowledge. It's crucial to dig deeper and highlight your subject-matter skills one at a time. Also, providing high-quality content will help attract the audience to your business or brand. It means putting your personality into your content, which makes it more memorable and helps you connect with your audience rather than just repeating industry concepts.
Speaking Engagement
Speaking engagements are effective because they let you communicate with a particular audience without interruptions. Your article will compete for attention with others in publications and social media. You are the only one in front of the audience demonstrating your authority in your field with a speech.
 Analyze Competition
Determine what your competitors are doing if they are producing thought leadership content. How frequently do they post? Don't be reluctant to take inspiration from your competition. On the other hand, you might also look and observe what is lacking among your rivals. You might be able to fill in any gaps in the information they're distributing. Always stay one step ahead to ensure that the audience sees your brand before your competitors.
Try To Be Real
We can't stress this enough, but being overly promotional will lose your audience. It's likely to annoy them. Try to create material that is true to your brand and real. Additionally, you should ensure that your material offers perspective, is understandable to all readers, and is backed by market-validated research that will assist in forming the opinions or choices of your audience. It will help to use facts, quotes, and examples. It's time to start thinking about the content you'll want to produce after considering including thought leadership in your marketing strategy.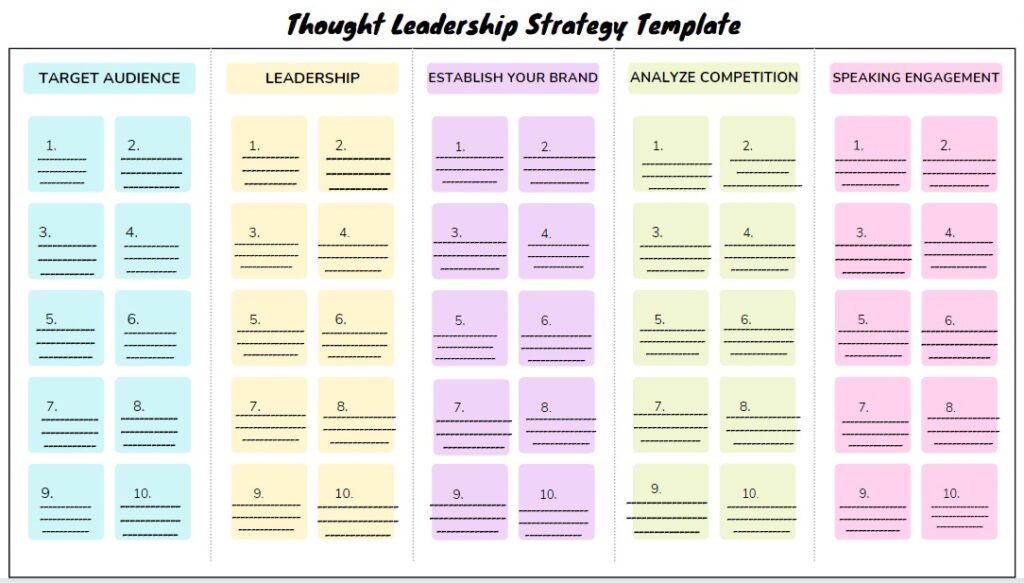 Conclusion
I hope this post gave you a better understanding of thought leadership strategy template. Promoting new perspectives from a person or business that alter customers' perceptions is thought leadership. It is, in fact, a sort of branding because it raises the brand's visibility, credibility, and authenticity. Instead of discussing your brand individually, it provides market analysis and keeps readers informed of emerging trends.