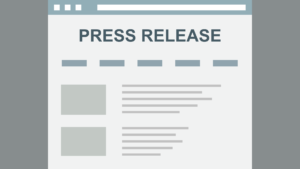 In this generation, people hardly rely on newspapers to get a hold on daily updates. This is why social media marketing has also gained a lot of popularity in recent times.
This is mostly because social media has emerged as a platform for everyone to get easy access to daily news. The one way to still market your products through news media is to use Press Release Template.
What is a Press Release?
A press release is a formal statement that a company releases to the public, including the news media.
The first paragraph should address the "who," "what," "why," and "where," and the title should incorporate action verbs. A quotation and clear phrasing should also be included in the press release. The average press release format is only one or two pages lengthy at most. In the end, businesses want to offer enough details for news organizations to use in their own story on whatever the firm is revealing in the release.
💡 Generate personalized emails, blog articles, product descriptions, and ads in seconds using the power of A.I
One thing to keep in mind is that news releases are in the public domain, making them accessible to your stakeholders and clients. Therefore, it can also be considered as a useful piece of marketing content rather than just a way to get news attention.
Why is a Press Release important?
There are various ways in which a Press Release can help you and your company/organization apart from media coverage.
1. They give small businesses and startups rapid brand exposure from a reputable newspaper with a good audience base. Press releases help you establish credibility and authority on several levels. You're encouraging prospective clients to check out your website and discover more about what you have to offer.
2. When a business introduces a new product, it frequently issues a type of press release to attract media attention and build buzz.
3. Press releases are used to disseminate information about reorganizations, collaborations, financial news, and other firm developments. Any changes that you make in your company can easily reach the public in no time through a Press Release.
4. Press releases are still newsworthy for any public relations or marketing plan, even in the era of digital marketing. This is due to the fact that it is among the simplest and most affordable ways to get media publicity.
How to Write Press Releases? (Along with a Free Press Release Template)
1. Company Logo: A good press release requires a company logo which indicates that this particular organization is the information source for the release. Typically, a company provides journalists with a 200200 pixel version of their logo so they may readily use it in their reporting.
2. Contact Details: The author of the news release's name, founder of the company, phone number, and email address. This enables media agents to contact them for further information. This also acts as a call-to-action which is very important information.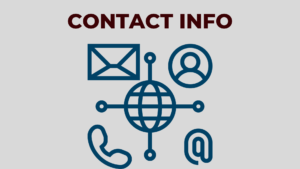 4. Heading: A compelling press release headline that fairly summarizes the news release's content. In fewer than six words, it seeks to capture the interest of media outlets and journalists, as well as the target audience, once it is published.
5. Introduction: The press release's opening comprises the most crucial details. It responds to the story's who, what, where, when, and why. This sentence is usually factual, single-spaced, and written usually in a Times New Roman font. The perfect introduction will ensure an effective press release.
6. Body: The story's body paragraphs go into further information. Make sure that it is not full of jargon. They normally feature quotes from corporate personnel, data, and statistics, media contact, product launch, and usually have a limit of 300 to 400 words.
7. Conclusion/Boilerplate: The boilerplate is a small paragraph that includes data about the business, including its background, goal statement, and contact information. It is positioned at the conclusion of the press release for easy access by media outlets.
It is important to address your audience while coming up with a Press Release. Following a structured format will definitely help your readers understand your message.
Learn how to write using this press release example that our team has created for you. Click here to access it.
Writing a Press Release is quite simple. Once you get a gist of it, you can create it in minutes. Anyways that was all for now. We hope this article was helpful. Please don't forget to leave a comment as we would love to know your thoughts. All the best!