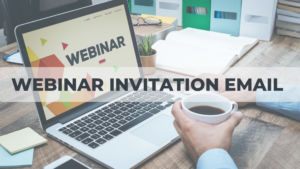 Not only are webinars a terrific method to communicate with your audience, but they also help to build the credibility of your brand and act as a mode of email marketing. They will increase your leads and widen your prospects because they bring new people into your industry. It takes some effort to maximize the potential of this powerful tactic. It takes more work than just emailing a webinar invitation. You must master the skill of getting people to sign up for your webinars and really attend. There is nothing special about that. Developing and using a strong webinar email sequence is the key. The registrant will carry these emails with them till they join your webinar. In this article, we have all the information you need about webinar email template, along with webinar invitation email examples.
What is a Webinar Invitation Email?
An email inviting subscribers to a webinar is known as a webinar invitation email. The number of people that sign up for your webinar reflects the excitement, intrigue, and sense of discovery sparked by the email that announced it. How to keep up this passion and enthusiasm is the challenging part. The objective is to maintain a level of interest that will encourage registered participants to stay informed and attend your webinar. Your webinar email series will be useful at this point. Keep reading to find a webinar invitation email template.
Why is it required?
Webinars are a fantastic technique to draw applicants and an effective webinar can increase your talent pool with qualified job candidates if your firm is one that is continuously recruiting and fails to fill some job openings.
Webinars are a fantastic method to communicate your Employee Value Proposition in a less formal and more casual setting while showcasing your company's culture and Employer Brand.
💡 Generate personalized emails, blog articles, product descriptions, and ads in seconds using the power of A.I
Webinars are also incredibly practical as an event because they are cheap to plan and applicants from all over the world may attend!
How to Create a Webinar Invitation Email?
1. Pick the appropriate section. This decision is based on the subject you'll be discussing. Your attention should be drawn more to the email list the more detailed it is. It's not a good idea to invite a user who just signed up for your service to a webinar intended for sophisticated clientele seeking advanced solutions. Inviting new users and novice registrants is your best course of action if you want to convey some of the fundamental information needed for using your service.
2. Make your subject line pertinent. Since it is the first thing that subscribers see in their inbox, your subject line is your sole opportunity to draw attention to your webinar. Don't attempt to reinvent the wheel; just be honest. From the very first sentence, let readers know that you're inviting them to a webinar. To enhance the CTR, include its topic in the subject line. Many businesses start their subject lines with [webinar] to catch users' attention as they scan through their inboxes.
3. Include a captivating photograph. After opening your email, a user's attention is drawn to a picture. Avoid utilizing stock photos since the picture should connect to the subject of your webinar. Everything is based on your sector. You can use a picture to show the intended outcome of your webinar, or what your attendees are expected to perform, such as a knitted sweater or a Photoshop logo. Additionally, you may make an infographic with all the details you need about your webinar.
4. Include all of the webinar's specifics. Add the following components:
• Date, time, and length.
• The subject and inquiries you'll address.
• Speakers. If the speakers are well-known experts, provide pictures of them and make note to their profession and area of expertise.
• Value. You should respond to the query, "How would viewing this webinar assist me?" Make a list of the skills users will learn from your webinar.
• A connection Create a compelling call to action to encourage visitors to sign up for your webinar. "Register," "Join the Webinar," "Save My Seat," or "Reserve My Spot" are all appropriate phrases to use.
SAMPLE TEMPLATES:
1. WEBINAR ANNOUNCEMENT (Webinar Invite)
Hello everyone,
We welcome you to join us this Friday for our upcoming webinar, on an epic session on leadership and management.
Webcast date: 30th September
Time: 6 P.M IST
Platform: Google Meet
Here is a link to our webinar.
If you're yet to register, click on this link and save a seat for yourself as soon as possible!
Thanks for bearing with us. See you soon!
Here is an email id, for you convenience: xyz@gmail.com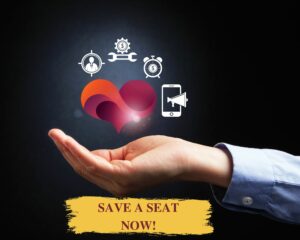 2.REGISTRATION EMAIL INVITATION. (Webinar Registration)
Hi everyone,
Join us this Friday, 30th September, where we'll have three experts to help you out with your career choices. 
Isn't that great?
Register yourself today!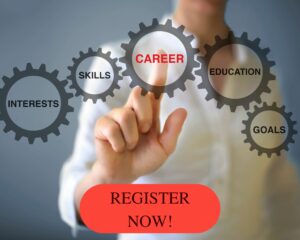 Learn about Competitive tests, how to crack interviews, what to include in your CV and much more. So, what are you waiting for?
Save a seat right now!
3.REGISTRATION REMINDER EMAIL. (Webinar Reminder)
Hey,
So, as you might remember, we have our interactive session today at 6 P.M.
Don't forget to get ready with all your questions about leadership and management!
Here is a live link to the meeting.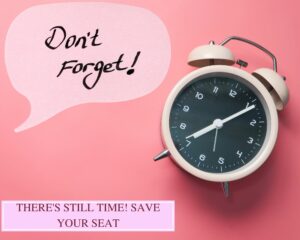 If you haven't registered yet, save a seat now!
Hope to see you there!
Webinar advertising is frequently quite competitive. One of the most crucial tasks for standing out is creating a distinctive email series.
From the webinar invitation email to the follow-up email, we've covered above all kinds of email you might need for popularising your webinar.
Anyways, that's all for now.  We hope this article was helpful. Please don't forget to leave any comments or questions you have for us, down below.
All the best!