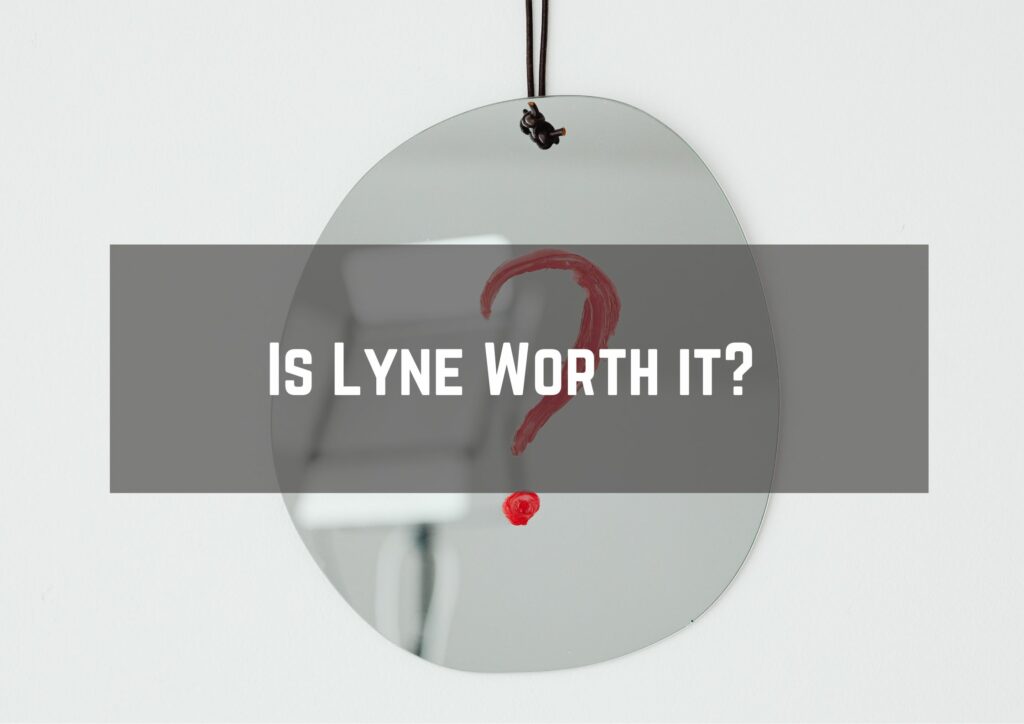 How often is it that you have to send cold emails? Probably every day. It seems quite an uphill task to write an email tailored to the personality and interests of the recipients, doesn't it? 
Let's say your laptop or phone could do it for you? Sounds ridiculous, huh? Well, it is indeed possible.
In this modern era, there is a plethora of software and tools that can perform all your tasks from prospect-hunting to research and, finally, writing an email. Such technology-based tools are capable of generating human-like cold emails and sometimes even better than what a person can write. 
However, the burning question is which software gives the best results? The Internet is flooded with so many choices that it is difficult for a content creator to choose the perfect one. In this article, I will draw a line between two prominent AI writers that are available on the Internet. They are Lyne and Writecream. 
💡 Generate personalized emails, blog articles, product descriptions, and ads in seconds using the power of A.I
WHAT FEATURES DOES LYNE OFFER?
Lyne.ai has some really impressive features you can expect these days from AI-Powered writing assistants. Some of its remarkable features:
For starters, Lyne can easily integrate with popular AI tools like Lemlist, Woodpecker, and hunter. 

It can easily gather in-depth information about your prospects and generate emails that are more likely to get a positive response. 

Using Lyne, you can easily scale your operations without spending too much time.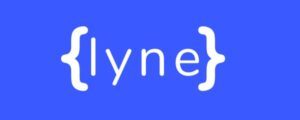 WHAT ARE LYNE'S PROS AND CONS?
The main advantages of Lyne are its capability to produce human-like icebreakers and subject lines for your cold email outreach. It can save you valuable time and is quite suitable for individuals or small teams. Talking about the quality of its output, unlike other AI tools the output it generates hardly needs to be rechecked or edited because of its accuracy and readability. 
The main drawback of using Lyne is that it can't fulfill other needs like generating blog articles and other needs like rephrasing content.
BEST ALTERNATIVE TO LYNE: WRITECREAM
Lyne.ai can definitely spice up your cold email campaigns. However, Writecream can go ahead a few more steps by providing various types of other features that Lyne lacks. Let's get into that! 
Writecream, too, has an email personalization tool that can generate cold emails by performing all the research into the prospect's background. However, in addition to generating the context of your email, it can also generate image ice breakers for your cold outreach.

Unlike Lyne, it has a backlink outreach tool that can generate a personalized introduction for your backlink outreach. 

It can help you turn a blog article into a podcast and also create a voiceover that can be paired with any video relevant to the topic. 

Unlike Lyne, Writecream can generate a blog article from scratch and also assist in writing marketing or ad copies. 

Another benefit that might come in handy is its plagiarism checker and copywriting features like BAB(Before-After-Bridge) or Feature-to-benefit. This can boost the efficiency rate of your email message.
HOW MUCH DOES LYNE AND WRITECREAM COST?
Lyne offers plans on both a monthly and annual basis. On a monthly basis, there are two plans: one that costs $0 in, which you have to pay per credit. There's a second plan that costs $25 a month and gives 100 lynes per month and credits roll over. Both the plans offer all kinds of integrations. Again, if you are looking for an annual plan, then there's a free forever plan and a custom plan that costs $250 per year. The custom plan offers 100 lynes per month, credit rollover, and integration with third-party applications. 
Whereas Writecream is a more budget-friendly alternative. It also has a free plan which gives 25 credits per month. There's a paid plan, too, that costs $29 per month and gives access to unlimited credits every month. On top of thay you get priority customer support. 
So, that's how much you need to spend if you want to use the automated services of Writecream and Lyne. 
Besides the features mentioned above, Writecream also beats Lyne when it comes to customer support and response. Writecream caters to all the queries and problems of its users in a matter of seconds. Writecream's team is dedicated to providing customer support round the clock with a response rate ranging from minutes to seconds. That's quite admirable, given the industry standards. 
In my eyes, Writecream is far better than Lyne. With Lyne, the features and services are quite limited, whereas Writecream provides varied services to fulfill every need of a content manager. Plus, it is affordable! So, why settle for less?
Want to try it out? Click on the link below to access the tutorial on how to use the Email Personalisation tool of Writecream: 
https://www.writecream.com/why-personalization-is-important-in-backlink-outreach-how-to-do-it/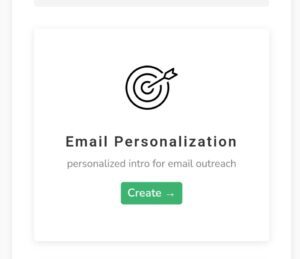 Let us know your thoughts in the comment section below. Good day! 
Writecream provides 30+ tools for generating tons of content within seconds! Use Writecream to generate product descriptions, personalized emails, blog articles and much more and that too for free! Our free plan provides 20 credits every month which helps you generate 10,000 words per month!
Isn't it amazing?
To get started, register here for our FOREVER FREE plan NOW!