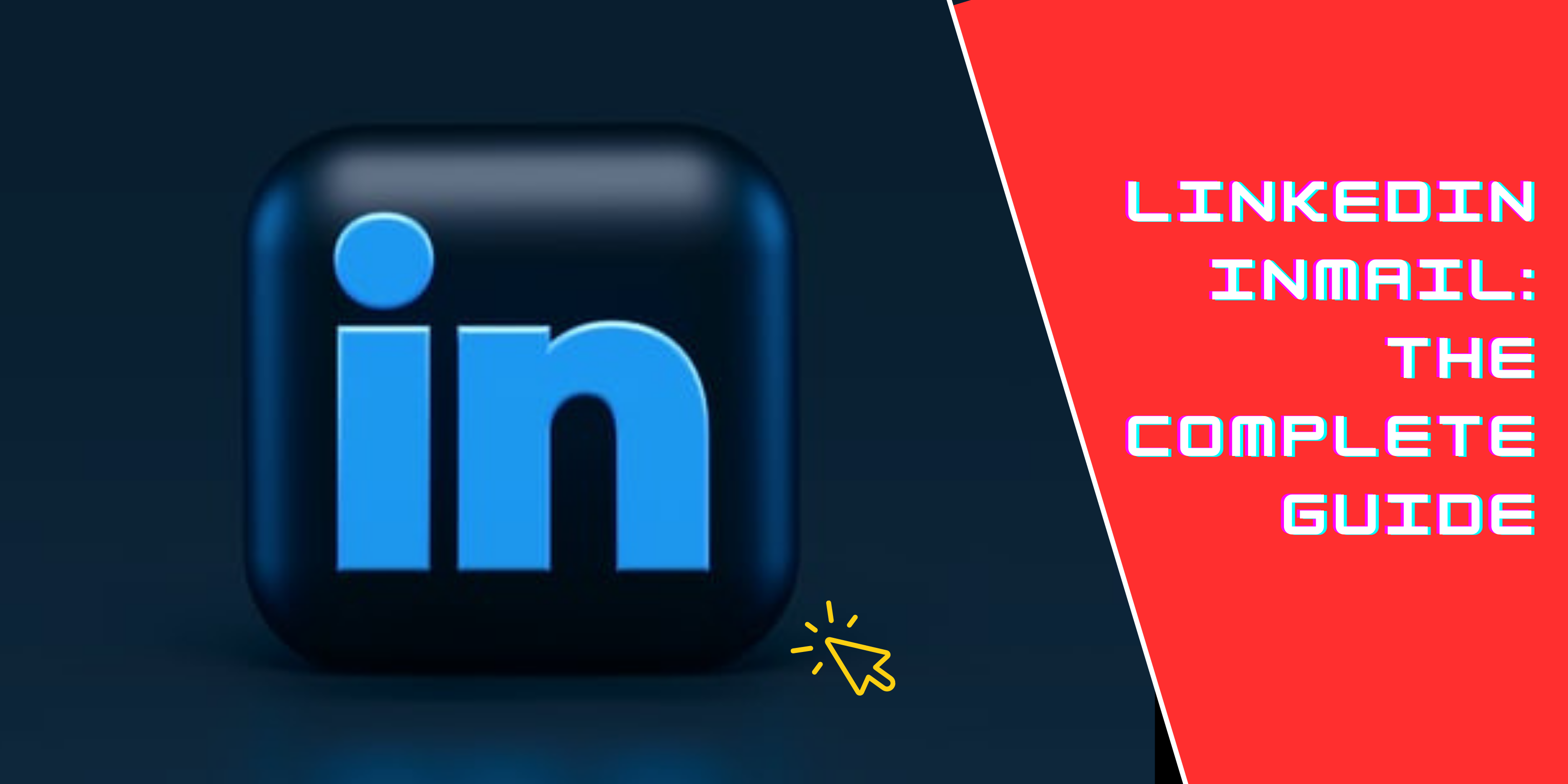 LinkedIn is an excellent platform for establishing professional connections, however you cannot initiate a conversation with someone who isn't currently in your network via a private message. Unless you have InMail, of course. When you're signed into your LinkedIn account, you can use the basic messaging feature by selecting the Messages option at the top of the screen or at the bottom of the app.
InMail messages are a paid service that allows you to send a direct message to another LinkedIn user who isn't connected to you. You can only message LinkedIn members who are connected to you if you have a Basic (free) account. To use InMail messages, you must upgrade to a Premium account. If a member has chosen not to receive InMail messages in their message preferences settings, you won't be able to message them. Depending on your subscription type, you're given a certain number of InMail message credits. Your "My Premium" page will show you how many InMail message credits you have.
Why to use LinkedIn InMail
There are numerous advantages to using InMail messages to initiate interactions with strangers. Here are a few that stick out among the others.
Sending a customised message without requesting a connection:  Not everyone needs to be added to your network as a new connection. Sometimes it's necessary to start a conversation first.

Avoid wasting time looking for contact information:  Searching a person's profile for the best way to contact them might be frustrating. Many do not include their personal email addresses in their profiles. InMail saves your time in this aspect

Reaching out to both passive and active job seekers: Make direct contact with candidates you believe would be a good fit.

Keep tabs on the responses to your InMail messages: You gain access to InMail Analytics, which displays data about your communications and can help you figure out what's working and what's not.

You get InMail credits for quick response: If the recipient of your InMail message responds within 90 days, you'll be given an InMail credit, which you may use to send more InMail messages without having to buy more or wait until the next month's renewal.
How to write an effective InMail Message
You can use InMail messages to send a message to a LinkedIn user with whom you are not connected. An InMail message to a LinkedIn user can be sent through their profile's introduction section or by sending a new message. The subject line of an InMail message can be up to 200 characters long, and the body can be up to 2000 characters long. Follow these tips before you start writing a message:
💡 Generate personalized emails, blog articles, product descriptions, and ads in seconds using the power of A.I
This is something that cannot be emphasized enough. Whether you have an endless supply of InMails or a small number in your account, you should properly study every individual you're considering messaging. This will not only help determine whether they are qualified and worth approaching, but it will also assist you in crafting a LinkedIn InMail that is targeted to your prospect's interests and thus making it  interesting and worth reading and responding to. This entails doing more than just looking at their LinkedIn page. Check for any additional social accounts that are related to their profile. Take a look at the groups they're a part of and do your research accordingly.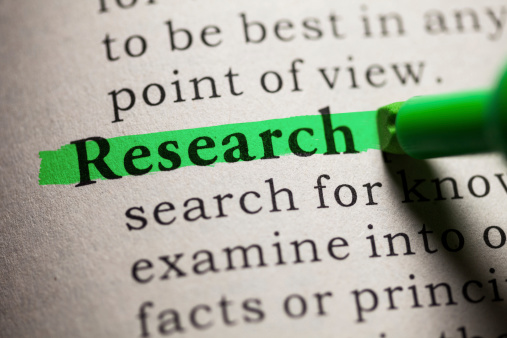 Make the most of your mutual connections.
Even if you don't have a mutual friend, colleague, or professional connection with a prospect, it's likely that you're in the same group, went to the same institution, or worked at the same organization previously. If this is the case, make a point of mentioning it in your LinkedIn InMail. According to studies conducted by the site, referencing mutual groups or previous employers raises response rates by 21 and 27 percent, respectively.
Make an effort to build a rapport.
The goal of your message should be to initiate a conversation.  You want to establish a connection based on credibility and trust, and to do so, you must demonstrate that their best interests are your first priority. Making demands shows that you are just interested in your selfish needs.
LinkedIn's InMail word count limit is a massive 2000 characters, but don't feel forced to use it all. Contrary to popular belief, keep your message brief and concise. Assume that the professionals you're contacting are busy. Begin by introducing yourself, then explain why you're writing  before concluding with a clear, concise call to action.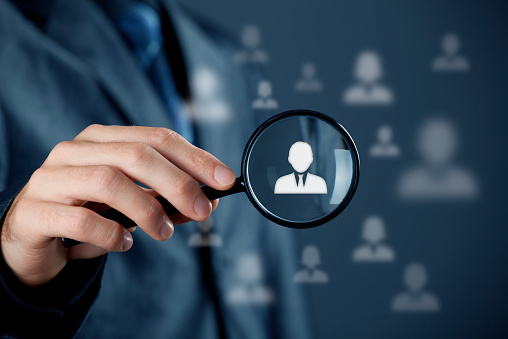 Sending the same generic message in every LinkedIn InMail is the absolute worst mistake you can make. Second, many people believe that having someone's name in the salutation is enough personalisation. Incorporate references to a candidate's unique talents, experiences, and interests into your LinkedIn InMail. This small act communicates swiftly and effectively that you've spent time critically considering this prospect and their accomplishments, implying that you regard them. There are several AI Tools available to research and personlize your message for you, WriteCream is such a gamechanging tool that has become a favourite among users. 
Write a compelling subject line.
It doesn't matter if you've written the most captivating InMail message on the planet if your subject line isn't up to par. The first point of order is to persuade a prospect to open your note, which requires a brief, crisp, and personalised subject line. Consider using the following email marketing advice:
In the subject line, include the candidate's name.

Pick the right day to open — weekend open rates are significantly lower than weekday open rates.

Begin with a question.

Make them feel unique
Here are some points to keep in  mind while sending an InMail:
A direct, informative subject line aids in capturing the recipient's attention. Long  descriptions should be avoided in the body of the InMail. Instead, bring up common contacts or clientele who have provided strong testimonials.

Write your mail in a way that starts a conversation. The purpose is to discuss and explore an opportunity rather than to close the business right away.

Mention the profile content that inspired you to write, and frame your message around it.

Use a chatty, upbeat tone of voice.

Choose words that express your unique personality.

Instead of focusing on your need to fill the position, express an interest in assisting them in achieving their goals.

Be concise and to-the-point.

If you provide too much information, they may not feel compelled to respond.

Ask for advice, views, or referrals to give them a reason to respond.
How to send an InMail message
Follow these steps in order to send an InMail message:
Step 1 – Go to the profile of the person to whom you want to send an InMail message. From the messaging page or chat windows, you can easily search for a member and send a new InMail message.
Step 2 – In their introductory section, click the "More" button.
Step 3 – From the dropdown menu, choose " New Message". 
Step 4 – Fill in the Subject box (optional).
Step 5 – In the text box, type your message.
Step 6 – Press the Send button.
However, before sending the message note these points:
To use InMail, you must upgrade from a Basic (free) account to a Premium account.

If a member has selected not to receive InMail in their message preferences settings, you won't be able to message them.

You can message a member for free if they have the Open Profile Premium feature enabled.

Keep track of how many InMail credits you have remaining. (Before you begin writing, the number of credits appears in the composition box.)

Look for insights in the lead's profile or use the ones highlighted at the bottom of the composition box.

Add your contact information to your signature and personalise it.
Inmail Message Credits And Renewal Process
It's simple process to get started with LinkedIn InMail. First, if you haven't already, choose a premium LinkedIn subscription and think about how many monthly InMail messages you'll be willing to send:
Career Plan: 5 InMail messages/month

Business Plan: 15 InMail messages/month

Sales Plan: 20 InMail messages/month

Hiring Plan: 30 InMail messages/month
After you've decided on a plan and upgraded, go to the LinkedIn profile of anyone you aren't connected to and click "Message" on their introduction card. When you're finished, type your subject line and body text into the message composer and select "Send".
This is the maximum number of InMail message credits you can accumulate in total:
Career Plan: 15 InMail messages/month

Business Plan: 45 InMail messages/month

Sales Navigator: 60 InMail messages/month

Recruiter Lite: 90 InMail messages/month
Note: You can accumulate InMail message credits from month to month, but they will expire after 90 days.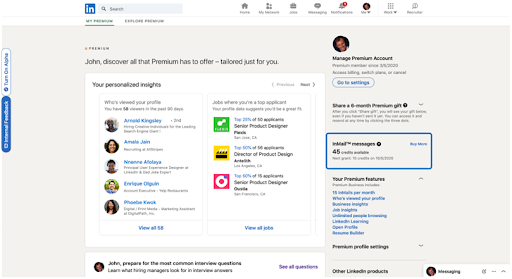 Every month, on the first day of your billing cycle, you'll receive a new allotment of InMail message credits. The credit auto-renewal date for InMail messages is based on the date of your original sign-up. This date can be found on your My Premium page.
The option to send InMail messages is only available to Premium account holders. When a Premium subscription is cancelled, the balance of any InMail messages becomes zero. When upgrading your account, your InMail message credits are not transferable. Moreover, Premium InMail message credits cannot be used to send InMail messages through LinkedIn Recruiter or Sales Navigator.
How reponses affect your InMail credit
You won't be able to send another InMail message to an user until they reply to the previous one. Within three days of sending the InMail message, the receiver receives an automatic reminder.
Within 90 days of being received, every InMail message that is accepted/declined or personally responded to gets refunded back. Accepted or denied, a pending InMail message is not counted. Quick Replies to InMail messages are also counted as a response as part of the LinkedIn messaging experience.
How To Get Free Inmails On Linkedin
You can send free InMails on LinkedIn even if you have a free account. However, there are certain limitations to it,. Primarily there are two ways of doing so. Let's see how to send free InMail to Open Profiles and how to gain credit back into your account when your InMails are replied to
Send InMail to Open Profiles for Free
You can send an InMail to a Linkedin member for free if they have Open Profile turned on. In Sales Navigator, these accounts are much easier to recognise than Free/Premium accounts. 
Sales Navigator: You'll notice a green badge that says "Open" in Sale Navigator. Even though you only get a certain amount of InMail each month, texting Open Profiles does not count towards your monthly limit as they are free.

Free or Preimum account – There is no Open Profile label on the free/preimium plan, so you'll have to work a little more. Instead of selecting "connect," select "More" from the drop-down menu (three dots). If you're not connected but you see the "Message," option, that profile is open.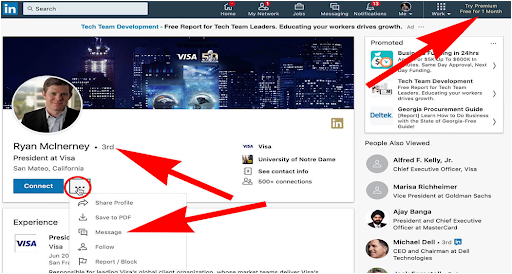 Credits for InMail can be refunded
If you have a premium account, you will receive a specific number of InMail per month. Linkedin wants to recognise and reward top performers. As a result, every time one of your InMails receives a response, you get an InMail credit (refund). It only needs to be within 90 days of when you originally sent it. InMail communications that are not responded to will not be credited.
Accepted messages include auto-replies to InMail messages such as "Interested" and "Maybe later," which will provide you credit back to your account (for free!) and the chance to continue the conversation. Although "Not interested" is marked as denied, you will still receive an InMail credit (you will be unable to continue the chat).
Sample Templates fo resending InMail Messages
LinkedIn InMail is a quick and easy approach to prospect and reach out to your target demographic. With so many recruiters vying for the attention of in-demand prospects, your emails and InMails (private LinkedIn messages) must stand out. Your communications are unlikely to be opened, let alone answered, if you don't establish a strong first impression.
Prospecting emails and InMails should feel unique and personalised, but experience shows that they work best when they follow one of five general guidelines. These are the five main templates that you can refer while starting your LinkedIn InMail journey.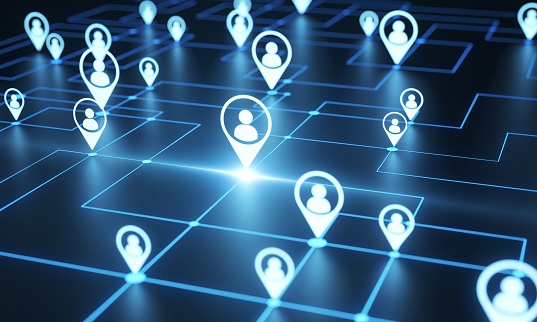 Approach via Common Ground 
This is the template to use if you did some web research on a potential before reaching out. It's based on a shared interest, pastime, or acquaintance, as well as a present cause for contacting each other. The emphasis is on establishing rapport and not immediatly moving towards a deal. With this type of outreach, it's crucial to strike the appropriate balance – you want to come across as knowledgeable, not intrusive.
Subject line: [Prospect Name], Amy recommended I reach out
Message:
Hello [Prospect Name],
Our mutual connection, [connection name], and I were discussing recently about [topic]. She referred to you as an expert on this matter.
I'm writing a paper about [topic] because it's relevant, timely, yet many of my customers find it confusing. 
Can I include your perspective, [Name]?
Regards, 
[Your Name]
The Case Study Methodology
Humans adore a good tale, and savvy salespeople are well aware of this. According to Demand Gen Report's 2017 B2B Buyers Survey, 67 percent of people making purchase decisions rely on peer recommendations, while 41% rely on case studies. A prospecting email that may persuadely introduce a client narrative is therefore extremely beneficial.
Subject line: [Prospect Name], here's how to increase sales by X%.
Message:
Hello there, [Prospect Name].
Your company's most recent blog post highlights your strategic initiative to [initiative name]. Congratulations for taking the lead on such an important project!
You'll be intrigued to learn how others in your position completed similar projects effectively as you prepare to go forward. In fact, I know [prospect's position] in three companies very comparable to yours that used [your product] to power their new processes and generated an average of 17 percent more revenues.
If you'd like me to forward the case studies explaining how they achieved such amazing outcomes, please let me know.
Regards, 
[Your Name]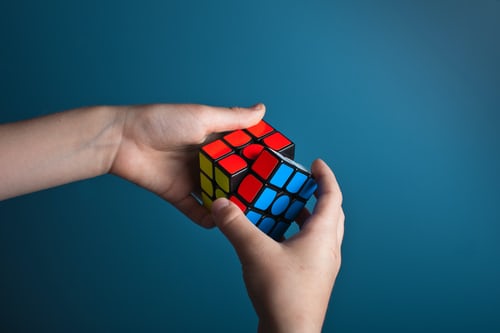 The Problem-Solver Methodology
What exactly do B2B buyers expect from salespeople? Applied knowledge and information that is relevant to their industry. If you've discovered proof of a current business need during your prospecting, this is the template to use in your outreach. 
Subject line: [Prospect Name], How to put an end to [problem]
Message:
Hello there, [Prospect Name].
Your LinkedIn post on your company's difficulties with [issue] made me think of others I know who are facing similar problems. What appears to work is when businesses address these three key issues:
[solution]
Please let me know if you'd like me to give you [tool] that my company created that explains how to properly address these concerns.
Regards,
[Your Full Name]
It is always advantageous to connect with people and form relationships first. In the long run, you might see an increase in sales. It's also not a good idea to start selling on the first InMail. Learn about the prospect and how your product or service will benefit them.
Hey, [prospect name]
Thank you for connecting!
I'd like to establish a good professional connection with you, and if our team at [ Company Name ] can be of assistance to your company, please let me know.
To learn more about our company, please visit our website [ link ].
It would be wonderful to speak with you again soon.
Regards,
[Your Name]
Admiring prospects' work is an excellent way to start a conversation. Because the person feels significant, he or she is more inclined to pay attention to what you have to say. It is less intrusive and more laid-back.
Greetings, [ Prospect Name ]
My name is [Your Name] and I work for [Company Name] as a [Designation]. I was interested in connecting with you after reading your essay on issue.
I just found out that you've been working on specialisation, and I've got just the thing for you that you'll need soon. I'd love to discuss about the same.
Looking forwards to hearing from you!
Thanks,
[Your name]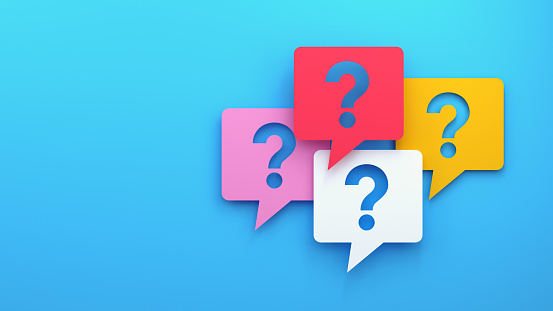 Frequently Asked Questions
Q1. How many InMail messages am I allowed to send per month?
A. Every LinkedIn Recruiter licence comes with a monthly allocation of InMail credits. Depending on the type of Recruiter account you have, this number varies. Learn how to calculate the total number of InMail credits you have available.
Q2. What is the maximum number of characters that can be sent in an InMail message?
A. The required subject line for InMail messages can be up to 200 characters long, and the body can be up to 1900 characters long.
Q3. When are my InMail credits going to be renewed again?
A. Every month, on the first day of your billing cycle, you'll receive a new allocation of InMail credits. InMail credits can be saved from month to month, but they will expire after 90 days. Learn more about how to renew and extend your InMail subscription?
Q4. What is the procedure for purchasing Inmail message credits
A. After 90 days, your InMail message credits will expire. If a recipient accepts your InMail, you will receive InMail message credit.
Q5. When I quit or upgrade my Premium subscription, can I maintain my Inmail message credits?
A. No, to use InMail message credits, you must have a Premium subscription, and you cannot transfer InMail message credits from one Premium subscription to another.
Conclusion
That concludes our comprehensive guide to using LinkedIn InMail for marketing purposes. InMail is a great way to reach professionals, companies, and business owners, regardless of what goals you've set for your business. It's a great way to build an active community of followers, generate qualified leads, and grow your product's sales and company's revenue. Use the LinkedIn InMail templates I shared throughout this piece as a guidance if you get into trouble. Believe me when I say that you don't always have to start from scratch; if you stick to what works, you'll see incredible results.