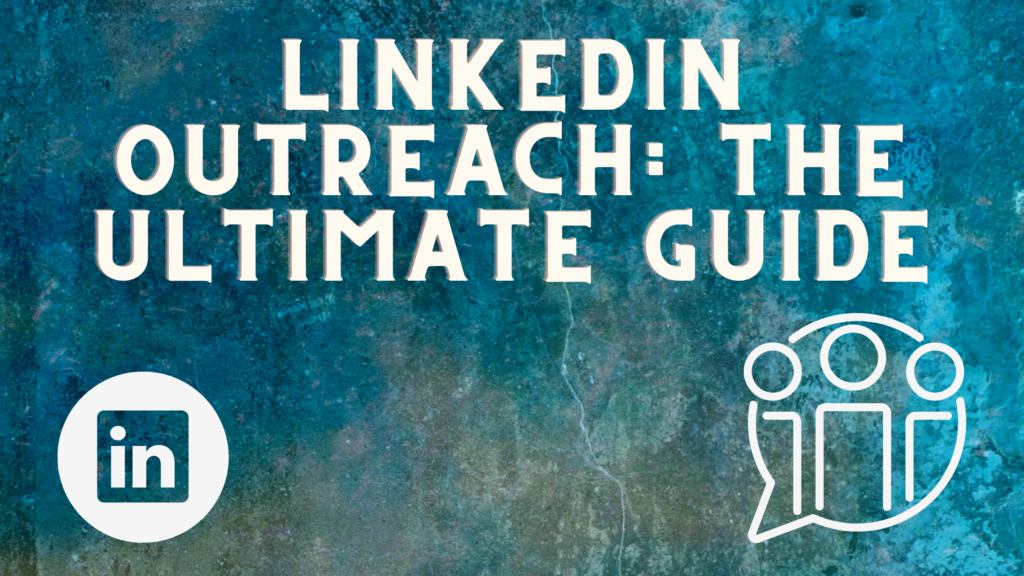 By definition, LinkedIn Outreach is using LinkedIn to connect with potential clients and partners. It's a great way to connect with people in your industry, expand your network and find new business opportunities.
LinkedIn Outreach differs from inbound techniques: instead of waiting for prospects to come to you, you actively seek them out.
It also differs from other social media information technologies such as Twitter or Facebook: LinkedIn is a platform designed for business networking. Consequently, it has different rules of etiquette and a different voice.
Three main inputs define LinkedIn Outreach:
💡 Generate personalized emails, blog articles, product descriptions, and ads in seconds using the power of A.I
Mass Prospecting: With LinkedIn Outreach, you need to reach a large number of people in your target group, just like with sales acquisition.
Targeting: LinkedIn Outreach means sending personalized messages to the right people. You must carefully choose who you intend to reach and segment your prospects based on company size, job title, or location.
Personalization: Like any good outreach campaign, your LinkedIn outreach efforts will be much more successful if you tailor your messages to personalize them.
What are the advantages of Linkedin?
LinkedIn Outreach Offers Businesses Many Benefits
If you're a salesperson, you definitely know what we're talking about! LinkedIn Outreach can help you:
Increase leads and sales opportunities
Build relationships with prospects
Connect in your industry
Learn more about your target market.
And that's not all! LinkedIn Outreach can also be used to:
Increase awareness of your brand or product;
Create partnerships with other companies in your industry;
Recruit new talent to your company;
However, there are many different approaches to doing LinkedIn Lead Generation through the platform.
Inmail Technique
InMail is a messaging feature that allows you to contact any member of the platform even if you are not connected to them. You must have a paid LinkedIn account (eg Sales Navigator) to use InMail. You can then send messages to anyone on LinkedIn, even if you're not connected to them.
2. Connection request
Another way to reach potential clients on LinkedIn is to send them connection requests. You must have a good profile picture, an attractive headline, and a well-written summary to do this. Then remember one thing: if you do it too often by sending a note, you may encounter a limitation problem. You can read more about this in posts on LinkedIn Restrictions.
3.  Linkedin Groups
In addition to LinkedIn communication, LinkedIn groups can also be a great way to reach your target market. The goal is to join groups in your industry or target market and then start participating in discussions and adding value. That way, you can connect with new people and start conversations with them until they become prospects that match your ideal customer profile.
Additional pointers to keep in mind
After sending connection requests to several potential clients, some will accept your request, and your relationships will increase. The next step in the message campaign process is to send the message and follow up with new contacts. This step is usually the most difficult. There is no magic formula for effective LinkedIn monitoring. It's just trial and error. What may work effectively for one user may sometimes work poorly for you. So don't worry too much about it. Make sure you stay consistent and try different approaches until you find something that works.
When sending out contact requests, always take the time to research each prospect before contacting them. This means checking some basic information like checking their profile information, reading recent posts, viewing their news feed, etc. They may respond positively to your initial contact if they have been active recently.
After you have thoroughly researched your target audience, take the time to write a personal message to each person you reach. Don't be afraid to ask questions or share stories about yourself when writing these posts. You want to show that you care enough about the other person to learn more about them.  If you don't want to share information about yourself, consider asking an open question instead.
LinkedIn is a social network. So, like any social media platform, you must be human. This means you need to interact directly with others instead of relying solely on automated tools. These tools can speed up connections with potential contacts, but they lose touch with real people.
Automated messages are usually spam and unprofessional.
While there's no straightjacket rule about how often you should send connection requests, keeping it to a day is a good place to start, unless you have specific reasons why you think you'll get better results by increasing the frequency.
The best approach is to focus on quality over quantity. LinkedIn continues to reduce the number of connection requests it sends simultaneously. Some may think this is a wrong move. However, it refers to focusing only on quality leads. So don't worry too much about crossing the border. Just focus on building strong relationships with those you interact with by regularly posting good content. Then send contact requests only to those prospects you want to add to your list.
Conclusion
If you want to grow your network and improve your reach on LinkedIn, this guide has given you everything you need to succeed. More connections are easy; getting them interested in your content and buying from you is hard. It takes work and patience. But as mentioned, the important thing here is to put in the necessary hours to develop real relationships with the people you would like to meet.