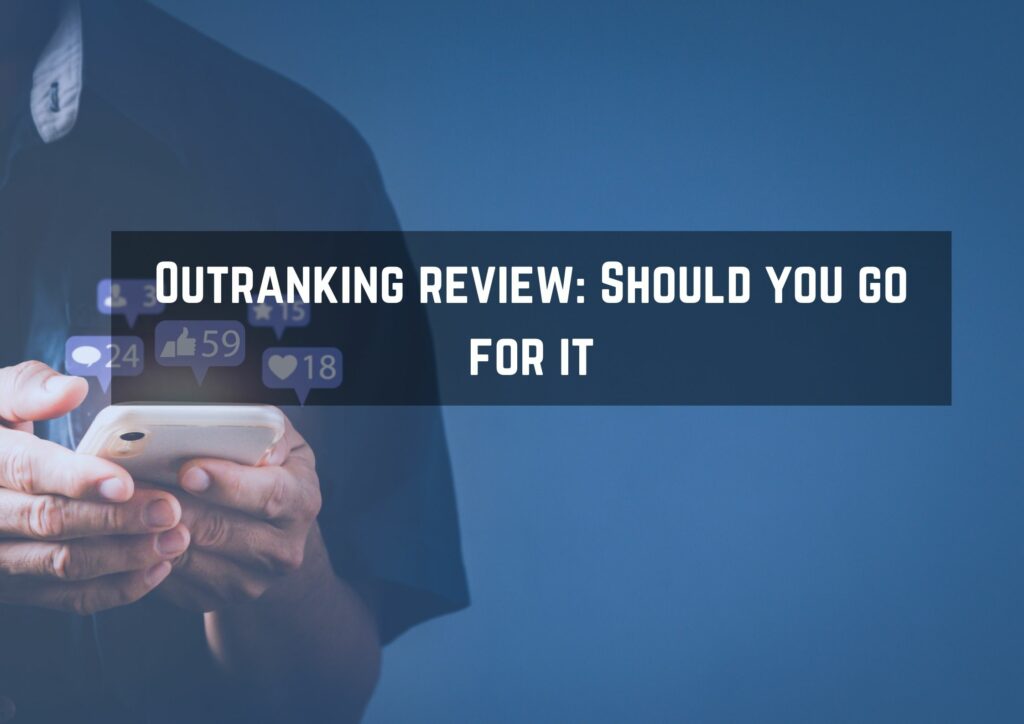 Content and SEO are like parallel lines that must go hand in hand. Every day there are like a billion articles or blog posts being uploaded on the internet but isn't it tedious to write an article every day? You sure can't give it up too otherwise you are likely to lose to your competitors. So, what's the solution to that endless hustle? 
Well, the traditional way of dealing with such a problem is by hiring a professional writer. However, if I were you, I would go for a rather creative or say modern idea. Do you know what that is? It's an AI-powered writing assistant.
AI is currently dominating every facet of our lives. With various developments in the field of technology, writing blog articles and long-form content is just a piece of cake. Not just that, there are certain AI writing assistants that can generate not only long articles but also write emails, messages, captions, and other forms of content in a few seconds.  
With several AI writing assistants available on the internet, users like you usually feel baffled and hesitate while making a choice. No worries! In this article, I will fill you in with all the details about two prominent AI writing assistants that can help you boost the quality and performance of your content. Keep reading! 
💡 Generate personalized emails, blog articles, product descriptions, and ads in seconds using the power of A.I
OUTRANKING
Outranking is an AI writing assistant that can generate content by analyzing all the information about the topic and identifying relevant keywords. It generates SEO-friendly articles which keep with the prevailing standards without deviating from the central idea.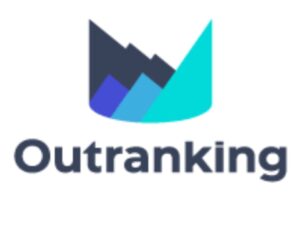 Let's take a look at some of its distinguishing features:
Outranking has a built-in research feature that can gather all the related information and can create an outline for your article with no human effort. It ensures that your article has an SEO-friendly outline so that your website is able to rank higher on the SERPs. 
There's a 'First Draft Feature' using which you can easily generate a draft containing all the necessary points which are formatted in a manner so that you can edit and give them the final touch. It makes writing SEO-based blogs simple and automated. 
Speculation in the field of SEO can cost you a lot. This is why there's a feature called 'On-Page Optimization' that guides you through every element of SEO such as internal links, keywords, external links, and a lot more.
Though you are uploading new articles every week or day, it doesn't mean you turn a blind eye to your existing pages. Well, Outranking can do that job for you. It uses Google Search Console to help track your existing pages, gives you suggestions, and assists in further optimization of those pages. 
Last but not least, Outranking also has a feature that facilitates collaboration among large teams involved in content creation and management. Such workflow management can help in the coordination of the efforts of various team members thereby leading to more effective SEO. 
OUTRANKING PRICING
Outranking has a three-tier system of pricing based on the number of users accessing it. Firstly, it has a 'Mega' plan suitable for individuals and small startups that costs $40 a month. It lets the users generate up to 10 documents every month along with 60000 words written by AI. 
Secondly, it offers a 'Giga' plan that costs $82 a month. It is suitable for small teams and comes with 25 documents a month, 250000 words written by AI, and can be accessed by one team at a time.
Lastly, it has a 'Tera' plan that costs $157 a month. It is suitable for large teams and comes with 50 documents a month, 500000 words written by AI, and can be used by 3 teams. 
WRITECREAM 
Writecream is yet another wonder of AI. Like Outranking, Writecream is also an AI writing assistant with numerous AI-Powered tools to fulfill the different needs of a content writer. Here are some of its striking features: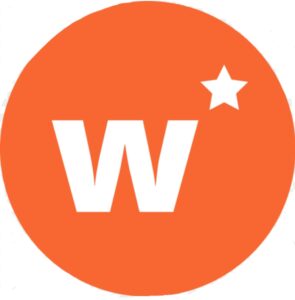 When it comes to writing blogs, Writecream offers a plethora of services. Let's say you are struggling with the introduction of your article. Well, Writecream can do that for you! Again, let's say you can not draw out a perfect blog outline or conclusion for your article. Well, Writecream does that. ONCE AGAIN, let's say you aren't even aware of a perfect idea for your blog article. Well, WRITECREAM CAN DO THAT TOO! 
Writecream has tools for writing personalized messages to be sent via email. Not just that, there is a tool called 'LinkedIn Personalisation' which can write personalized introductions for LinkedIn outreach.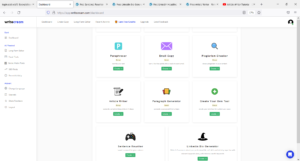 There are tools for writing ad copies, website headlines, product reviews, social media captions, and bullet points. 
Copywriting formulas can be a great way to add spark to your writing. This is why Writecream offers tools using which you can easily inculcate copywriting formulas like Before-After Bridge or Pain-Agitate Solution. 
Lastly, it has tools to create voiceovers, podcasts, quora answers, and a plagiarism checker.
WRITECREAM PRICING
Writecream's plans are quite attractive given the prices charged by its competitors. Not just the paid plans, there is a 'free forever' plan that gives you 20 credits a month. Besides, you can generate two long articles of up to 5000 words each and four short articles of 1000 words each. 
Lately, they have been offering an unlimited plan that costs $29 a month. Of course, the name suggests that under this plan you can generate content as much as you want. 
Next, there's a standard plan that costs $49 a month. It gives 200 credits to its users every month. Besides, you can generate 40 long articles and 20 short articles.
Lastly, there's an extended plan that costs $69 a month. It gives 750 credits to its users. Besides, the users can generate 75 long articles and 150 short articles. 
Note that all the plans mentioned above also give access to the other tools of Writecream like email personalization, podcast, plagiarism checker, and so on. 
WHAT SHOULD YOU GO FOR?
Well, now that you are aware of all the features of both the writing assistants, which one do you think is best for you? Well, in my eyes, Writecream would be the best choice. Why? Because you get a lot more features than Outranking that too at a lower price. Plus, you are getting a free forever plan that you can use when you aren't going to write much instead of always having to subscribe to a paid plan. Like Outranking, Writecream too is great at generating SEO-Friendly content but why go for less while you are getting so much more at a lower price range. 
That was all about Writecream and Outranking. Do let us know your thoughts in the comment section. Good day! 
Writecream provides 30+ tools for generating tons of content within seconds! Use Writecream to generate product descriptions, personalized emails, blog articles and much more and that too for free! Our free plan provides 20 credits every month which helps you generate 10,000 words per month!
Isn't it amazing?
To get started, register here for our FOREVER FREE plan NOW!