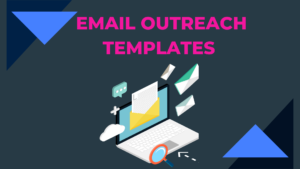 There are so many things to consider before sending a professional email, isn't it?
First, you need to figure out what you want to achieve from it, then you have to stick to a format and then, you have to patiently wait for a response. 
But most people get stuck at the format. And this is mainly because people don't know much about the different types of email outlines.
If you face the same confusion, then you're at the right place. Keep reading to learn more!
💡 Generate personalized emails, blog articles, product descriptions, and ads in seconds using the power of A.I
What is Email Outreach?
The act of reaching out to others by email is known as email outreach and is one of the best practices for online marketing. In the field of marketing, to improve personalization, the main objectives are usually to draw attention to a piece of content, to ask for a back-link, or to request a collaboration or promotion from a well-known figure/company or prospect.
Why is Cold Email Outreach important?
Even today, the best and most professional way to contact people is via their inbox. When it comes to business, you need to be absolutely clear on who you want to work or collaborate with. Once that clears out, you can move on to understanding what kind of format you want to use.
A well-structured email will most definitely fetch you results, whether you want a back-link, a promotion, funds, collaboration and so on. Most of us communicate via emails, especially when it comes to profession. Knowing exactly what kind of email you want to send and what outcome you want from your prospect will help you frame your email and create a good impression. 

One of the finest methods for link building continues to be email marketing. In reality, the majority of link-building strategies call for outreach emails. Most companies reach out to influencers via email because it helps build a better bond that can later be used for professional reasons such as promotions and collaborations.

You may establish connections with others in your field by using email outreach. As mentioned before, connections are very important as they will result in promoting your service/business, increase your outreach on social media platforms and investment or funds from interested parties. 

Social media coverage might result from outreach as well, especially if you send well targeted emails to reporters who cover your industry. Nowadays, even news travels through social media. Most media journalists focus on putting forth valuable work to their audience. You can connect with them via email. Using the correct format and structure, you're sure to get an instant reply. You can request for your article/service to be posted on their website or social media platform, or you can request for link-building. 
The Various Types of Email Outreach (Best Practices with Outreach Templates)
Before learning about the various different types of email outreach, you should know that all of them have some common features. 
SUBJECT:

The email subject line can be considered as the most important part. Since most outreach emails are professional, you need to be absolutely clear of your motive. So, if you're looking for a partnership, your subject can be, 'COLLABORATION'. 
INTRODUCTION:

Introduce yourself and your company. Briefly state what you do and how you can be helpful to them.
BODY

: Try not to beat around the bush. Get straight to the point. If you want a collaboration, state the reasons why they should do it. If you want to post your articles on their website, mention similar past experiences. 
PROOF

: Provide your resume or published work as a proof of authenticity, even if they do not ask for it. 
CONCLUSION

: Provide a call-to-action. It can be follow-up email addresses, or a phone number. Also, do not send too many follow up emails because that might create the wrong impression.
DESIGNATION

: At the end, add your name and your designation. This means what you mean to the company or what you do as a freelancer

. 
BACK-LINK  OUTREACH Emails
To ask for back-links, you can connect directly with the creator of the resource pages.
You can do a simple Google search and use keywords to find them. 
Once you do that, you can follow this sample to connect with them:
H

i Sir/Madam (or their name),

I was surfing through the internet, looking for *insert topic*, when I came across your page, *insert link*.

I found a lot more than I was looking for and it was fascinating and very informative. If you're interested, I have a few suggestive articles on the same topic which will help your viewers get more holistic insights into *the topic of discussion*. Here, take a look at them*link*. 

Perhaps we could have a discussion and exchange our ideas. You can get back to me at *insert email id/phone number*.

Thank you for your time. 

Regards,

Your Name.
 PROMOTION EMAILS
Nowadays every business sends promotion emails to popularize their new products or services. Gone are days when advertisements were enough to get your products/services into the spotlight. But, promotional emails are only effective when they are able to convince your leads. Not just that, they must also be able to grab the attention of the recipient otherwise most of them will be left unseen.  
This is why we have created a sample template to get you started. Once you get through the beginning, you will definitely be able to write attractive emails to promote your new products.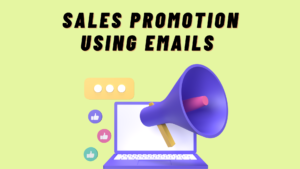 So, let's take a look at the template, shall we?
Hey, *insert name*
This deal has got to get you rolling! 
Take a look at our newly launched (any product, say Camera),
which comes with the brand new AI-Powered technology to click every picture-perfect moment for you.
 Besides, you get a built-in storage and a back-up feature to save all your valuable snaps into your PC or smart phone. 
Don't miss out on this deal! Pre-book now and get an additional 10% discount.
Regards,
Your name.
COLLABORATION EMAILS
There is an outreach template available for you as well if you're on the opposite side of the equation and seeking well-known personalities for your blog/social media.
Make a list of probable personalities and their email addresses for your outreach campaign. Who are the influential people in your sector? If you know where to search, there are several strategies and avenues to find excellent visitors. 
Once you have done that, you can refer to this format and send emails accordingly:
Hey, *their name*

I have been following your work for quite some time and I think I have something similar to offer.

I have been looking to collaborate with people like you who can add more value to our work and help us expand our audience. With your level of expertise and our untiring efforts we can bring about a considerable change in the kind of experience we offer to our respective audiences. 

Here, take a look at my work (blog post/article/video/website link)

Looking forward to your feedback. You can reach out to me at (email address/phone number). Thank you for your time.

Regards,

Your Name.
SALES  EMAILS
Cold emailing in sales has the drawback of being, well, cold.
These folks most likely have no idea that you or your business even exist. Then you abruptly ask them to make a purchase. Not a simple sell.
It's wise to start with a charming, lead-warming email to improve response rate.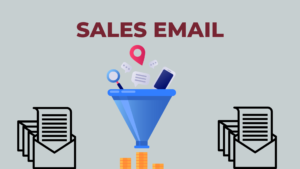 Use LinkedIn to track a prospect's fundraising rounds, promotions, and other achievements. Keep an eye out for their posts on Twitter, Facebook, or Instagram to see when they mention anything fascinating or great that recently occurred to them.
Hi,

We both know how difficult it is to write outreach emails to leads. Well, that's what I am here for!

Have you ever tried AI writing assistants? We have recently launched an AI-Powered writing tool called Writecream that can help you write highly personalized emails for your cold outreach.

Not just that, with Writecream you get access to a variety of other tools and generate human-like content in minutes.

Want to learn more about it? Let's have a chat sometime! Here are my contact details….

Have a grear day!

(Name)

(Designation)
FOLLOW-UP EMAILS
Follow-Up emails are an extremely important component of our email marketing strategies. They have become a means to reconnect with those leads who didn't respond to our earlier messages or calls. 
Follow-up emails not only act as reminders but also show how dedicated and customer-centric your business is. It is an opportunity to solve your prospect's doubt or encourage them to respond.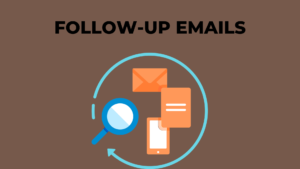 Anyways, I will get to the point now. Here's an example of a follow-up that you can refer to. I am sure this will help clear up things for you.
Hi, 
Remember I had promised to come back with some more info? Guess what? I also found a solution to (some problem) you were facing back then. 
Please let me know your opinion about this latest info and give me a call sometime. 
Would be glad to answer all your questions! 
With regards, 
(Your Name)
So, these were some templates that can help you add more structure to your outreach emails.
We hope you enjoyed this blog post on what your outreach emails should look like. Feel free to leave your feedback in the comment section. Thank you for reading! We really appreciate the time you took to read our blog!