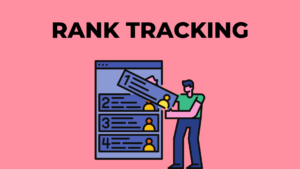 A lot of people are looking for ways to increase their rankings in SERPs. Rank tracking is a great method to do this, but what exactly is rank tracking and how does it work? Let's get into that!
WHAT IS RANK TRACKING?
Checking the locations of keywords a website ranks for in search engine result pages is known as Rank tracking (SERPs).
Some of the categories that exist are- the website's usage of keywords, numerous more phrases that are not optimized for, and keywords that are popular with your competitors.
Tracking and evaluating the organic placements of keywords over time is what rank tracking entails. It is based on historical data and current rankings so you can assess the development and its effect on organic traffic.
💡 Generate personalized emails, blog articles, product descriptions, and ads in seconds using the power of A.I
WHY IS RANK TRACKER IMPORTANT?
A key step in the SEO workflow is rank tracking. Having a rank tracking tool informs you of the website's competitive position in the market. Additionally, keyword rankings can be considered to be one of the most crucial KPIs in SEO.
You shouldn't, however, concentrate just on the positions. You won't be able to appreciate how the development of the keyword placements affects the website's total potential for organic traffic (serp feature) if you are fixated on rank tracking.
SEO tool requires extensive research, the construction of keyword research, to track keywords, and content production and optimization. It is built in large part based on ranking for expanding keyword sets over time, providing more content and ranking sites, and assisting more difficult-to-rank keywords to rank higher as well. Keyword ranking is the primary KPI in the SEO industry. It is necessary to track it over time in order to demonstrate success and keep tabs on ranking problems. Most SEO experts will tell you that rank status monitoring is the first step in their daily routine if you ask them. You can easily track your progress in the search console.
HOW TO CREATE A RANK TRACKER TEMPLATE FOR KEYWORD RANKING?
1. Choose your site: Before starting, choose the site which you want to track and check for site ranks. If you work on multiple sites, it is better if you track them separately to filter out the unnecessities.
2. Search Engine: Prior to anything else, you must choose the google search engines you want to dominate with the help of your SEO approach and target keywords and featured snippets. Consider your target audience, or the visitors you hope to convert. Now, you must research the top search engines for a given region or nation in order to set them up in Rank Tracker if your target customers are from that region or country.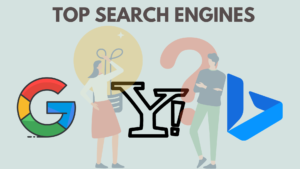 3. Landing pages: A landing page is just a page that you want site visitors to "land" on and one that you want to rank in search results for a certain phrase. You will need to carefully review your list of keywords to determine which page is the best fit for each word or phrase because it is unlikely that you can have one page optimized for all of your keywords. In order to ensure that the searcher gets exactly what they're searching for on your landing page and continues about your site rather of leaving and returning to the search results, that page's content should be helpful, interesting, and, most crucially, relevant to the keyword.
4. Enter your Keywords: Place your keywords one by one and then you can move forward to the next step and check the ranking of the keywords.
5. Rankings: Once you are done, you can see them on the Sheet side by side, you can check their ranking. You can do this every month to keep a track of SEO.
Tracking your keyword ranking is not a very difficult process when you get a hold of it. There are various websites through which you can successfully create graphs to understand where you stand.
To help you get started, our team has created a sample template. Click here to access it.
We hope you enjoyed our article on how to track your website's rank. Tracking your website's rank is important in order to make sure you are reaching your audience and making the most of potential traffic. If you have any questions or suggestions, you can share them in the comment section below. We would love to hear from you!
Thankyou for your time. All the best!