Introduction
The reason that most B2B organizations prefer SaaS over customized software is simple: SaaS products have cheaper pricing and more capabilities! Because of the distinctions between SaaS and physical or one-time-purchase products, their marketing techniques are also somewhat different. It's easy to get lost because the path to successful SaaS marketing differs depending on the company and service.
We're going to look at 5 highly practical case studies from 5 high-growth SaaS organizations to help SaaS marketers better understand how SaaS marketing works and get some inspiration.
Importance of SaaS in case studies
Case studies are a great way for us to learn about the successes and failures of other businesses. They offer a lot of information about what worked and what didn't work for other businesses. When it comes to learning from case studies, there are a few key points to keep in mind:
What is the issue being solved? What is the problem being solved? What is the pain point that the company is trying to solve?
What are the key takeaways from the case study? What are the lessons that we can learn from the company? What are the specific steps that we can take to learn from the company?
What would a competitor do in this situation? What would a competitor do in this situation? What is the opposite decision to the one made by the company?
SaaS case studies are a great way to learn from the mistakes of others. They can teach you a lot about what went wrong, what you could have done better, and how to avoid the same mistakes. They also can provide you with lessons that you can apply to your business. These cases are also a great way to learn about how to sell your product. In order to take away the most valuable lessons from a SaaS case study, you need to take notes. You should also think about how you can build on the lessons that you've learned. The following are some pointers we have generalised after studying over 100 SaaS case studies:
• Search Engine Optimization (SEO) is crucial.
• Grasp people's attention and create leads
• Increase their consumer base by empowering potential customers.
• Increasing or generating direct online sales
• Creating and maintaining a long-term relationship with your target audience
• Boost brand recognition and loyalty
• Are you still not convinced? There's no reason to doubt these figures:
• People spend 68 percent of their time reading about brands they are interested in, and 80 percent prefer learning about a firm through bespoke content.
• Customers love reading relevant material from brands 60 percent of the time. After reading bespoke content, 82 percent of customers are more enthusiastic about a brand. As a result of content marketing, 70% of customers feel closer to a brand, and 78 percent perceive a relationship between themselves and a firm employing unique content.
• Enterprises that wrote 16 or more blog posts per month received 3.5 times more traffic than those that published 0-4 monthly posts; B2B companies that blogged 11 or more times per month received nearly 3 times more traffic than those who blogged 0-1 times per month.
• Before engaging with a sales rep, 47% of buyers studied 3-5 pieces of material.
• The ASP (average sales price) will rise by 20% as a result of content marketing leads.
• Today, 85 percent of SAAS companies perform content marketing, and 95 percent do customer support.
💡 Generate personalized emails, blog articles, product descriptions, and ads in seconds using the power of A.I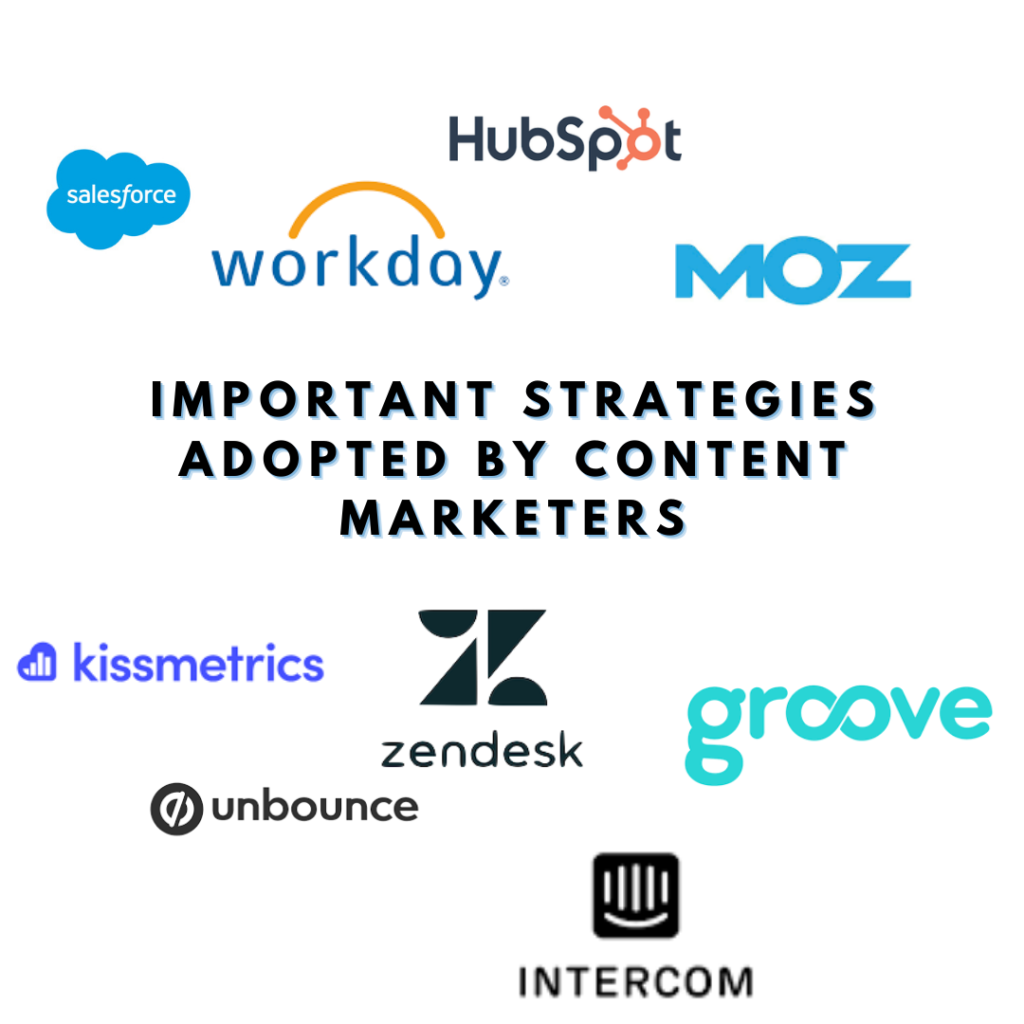 1. SALESFORCE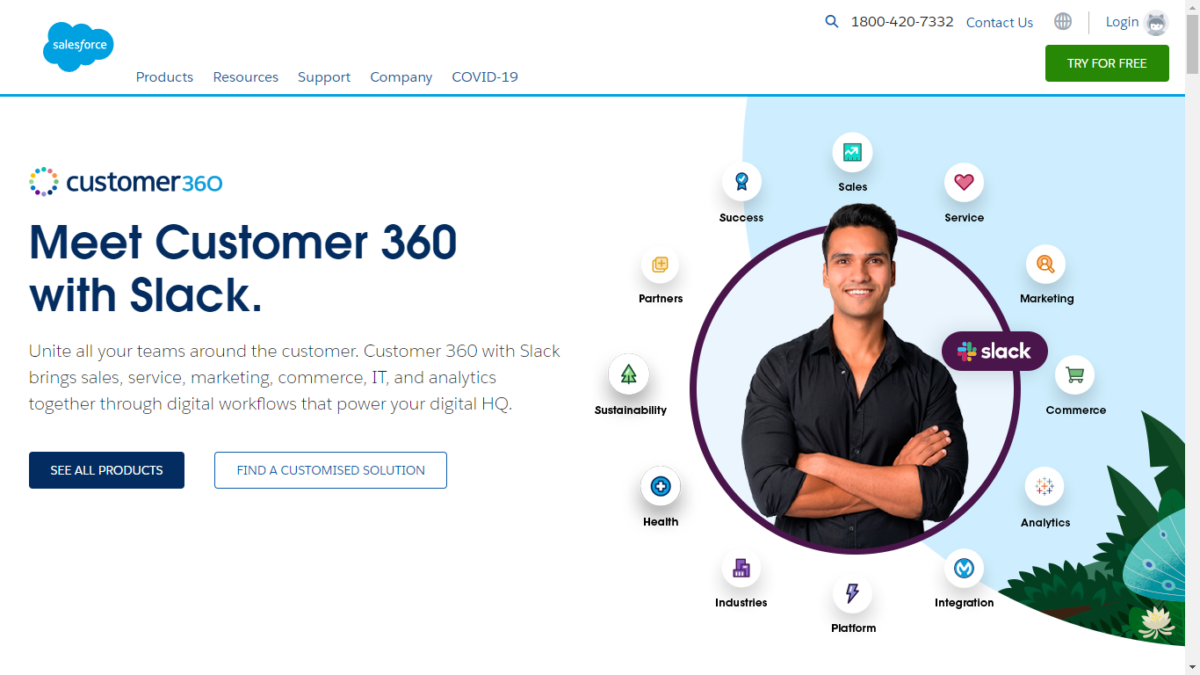 Salesforce continues to be at the top in SAAS. Their customer relationship management software is one of the most commonly utilised in the world. Salesforce's content marketing approach is based on the V2MOM (vision, values, methodologies, obstacles, and measures) framework. The V2MOM strategy makes it simple to understand what their CEO, sales team, and marketing colleagues are working for – and how content marketing may help them achieve those objectives.
2. Workday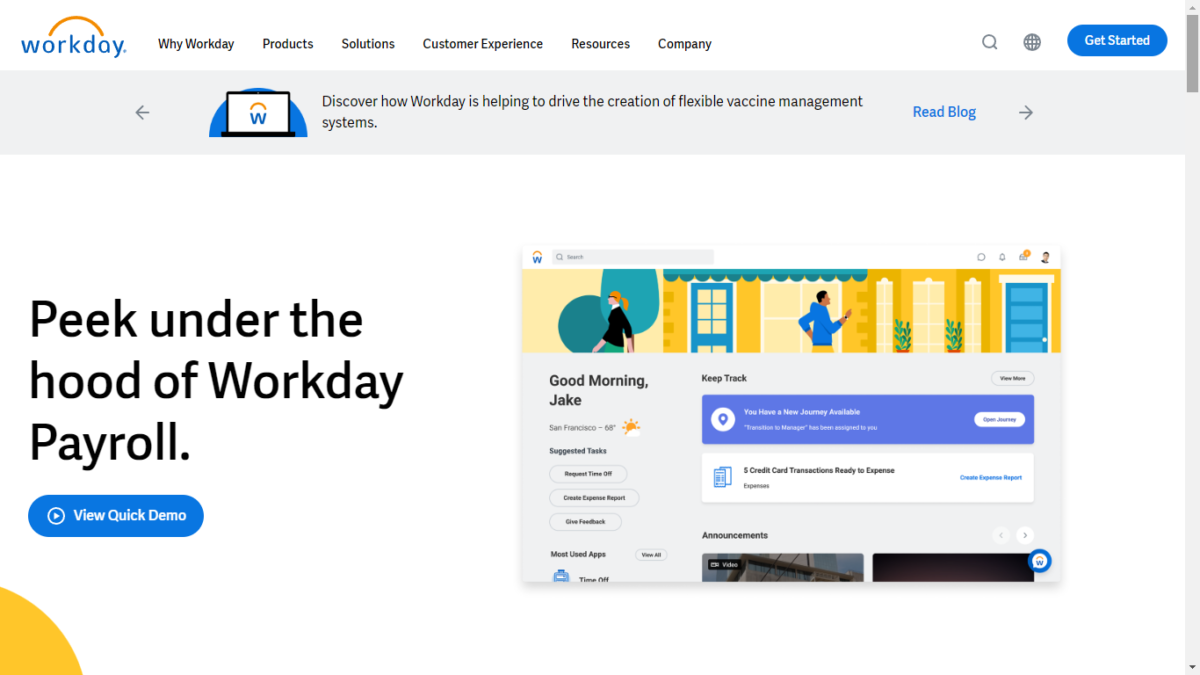 Workday is at the top in the Gartner Magic Quadrant for financial management SAAS and enterprise HR. The most outstanding aspect of their content marketing, in my opinion, is their video marketing.
• Video marketing has the potential to boost brand awareness and customer conversion:
• When you combine video with a full-page ad, you get a 22 percent increase in engagement.
• After watching a video, 65% of executives will go to a website and 39% will call a vendor.
• After watching a video, 50% of CEOs want to learn more.
3. HubSpot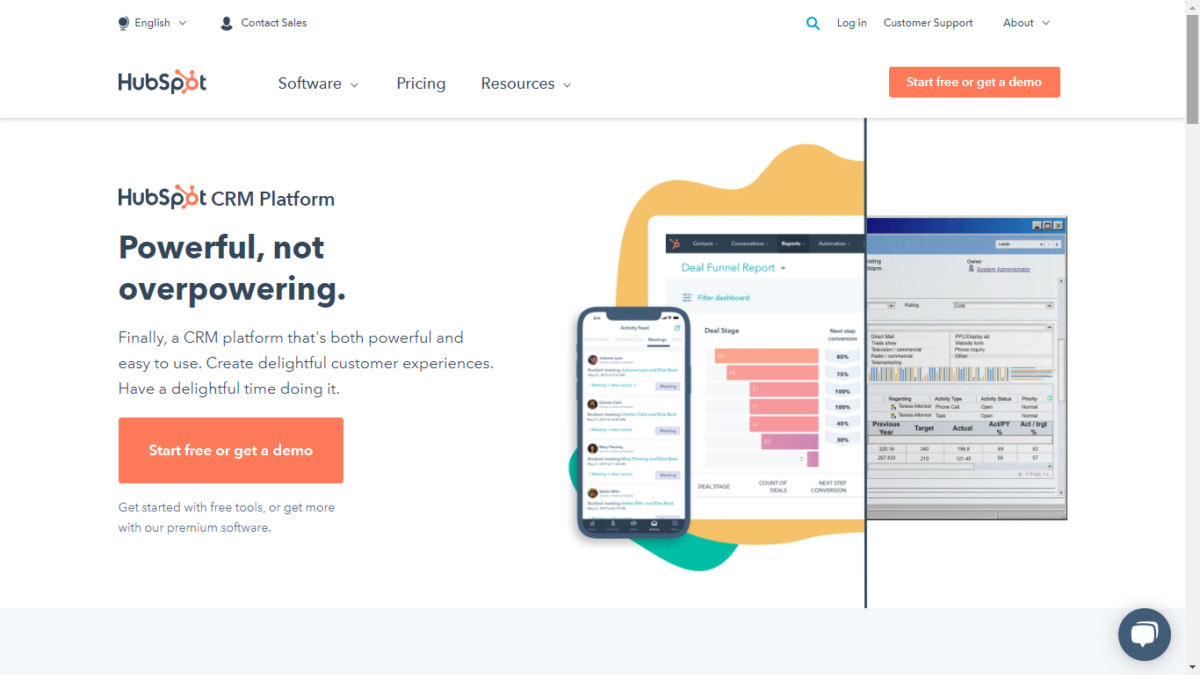 HubSpot is an inbound marketing automation platform that has evolved into a site that is nearly unrivalled in terms of marketing, sales, and CRM solutions. They're marketing their SEO, social media, content optimization, and blog tools, as well as their Calls to Action (CTAs) and HubSpot Academy. They demonstrate how continuous content marketing can help a company improve and expand.
4. Moz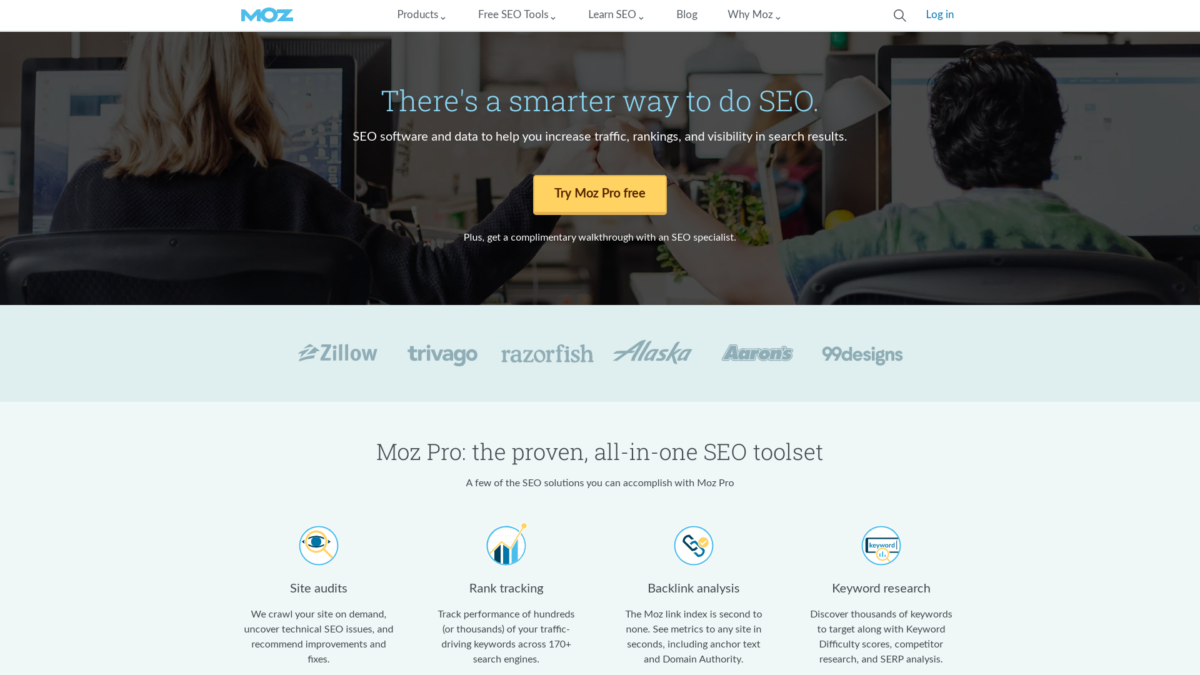 MOZ is a well-known tool that offers expert SEOs and a local search solution service, and an all-in-one toolset. I believe Moz has demonstrated the value of SAAS content marketing to everyone. They've taken a unique approach to content, offering not only copy but also courses, training, and beginner's guides to SEO.
5. KissMetrics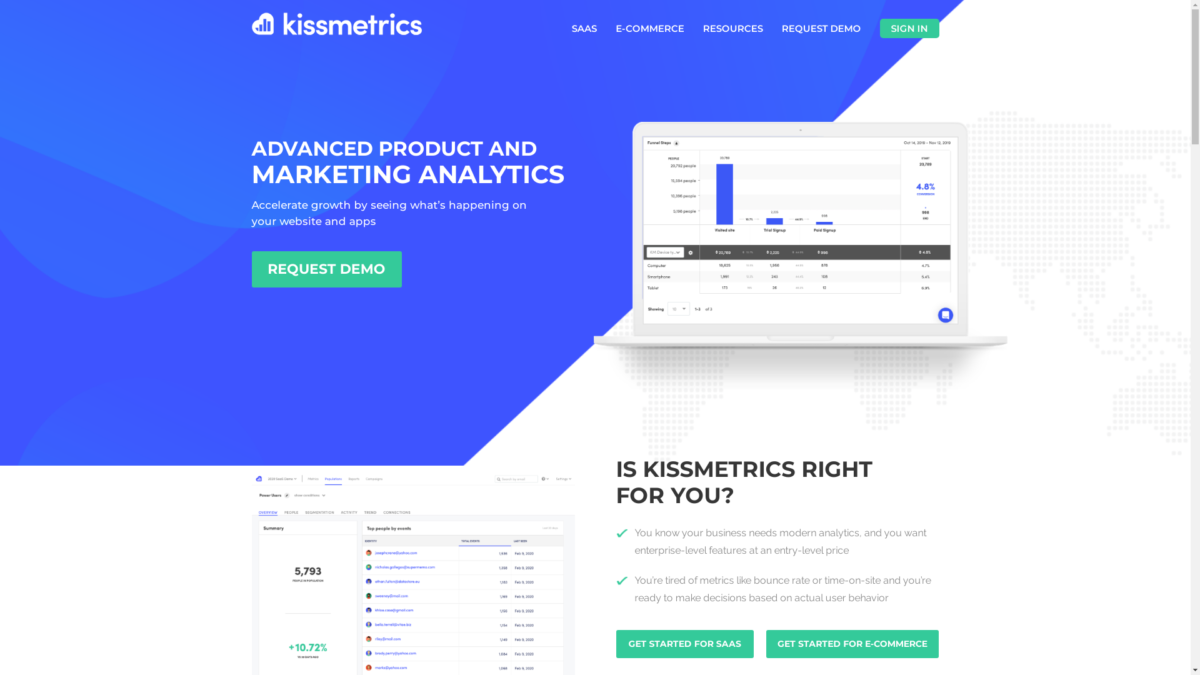 KissMetrics Academy offers helpful guidance, case studies, tutorials, and practise pieces to help their clients better understand how their products function, resulting in increased visitor recognition and trust. As a consequence, you'll get traffic that turns into leads.
6. Unbounce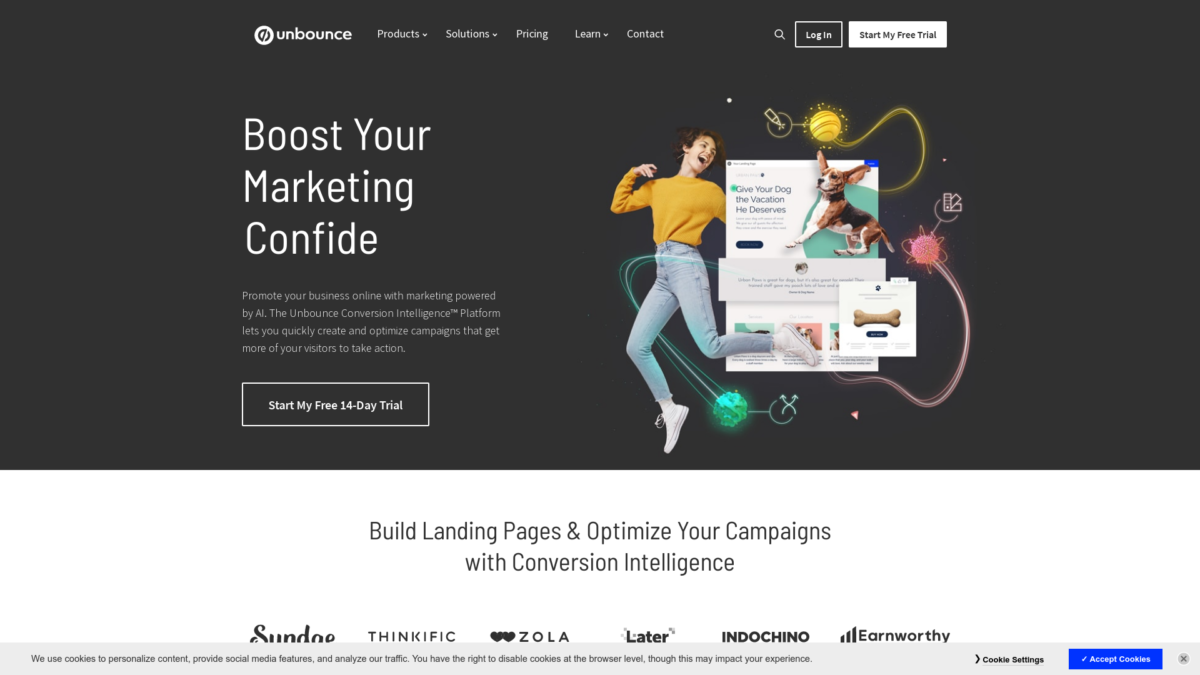 Unbounce has a strong content marketing strategy as a SAAS company that focuses on driving conversions. Their extensive blog is chock-full of conversion-stage content. Even more intriguing is the fact that they have their own blog, which is published by the Unbounce team.
7.  ZENDESK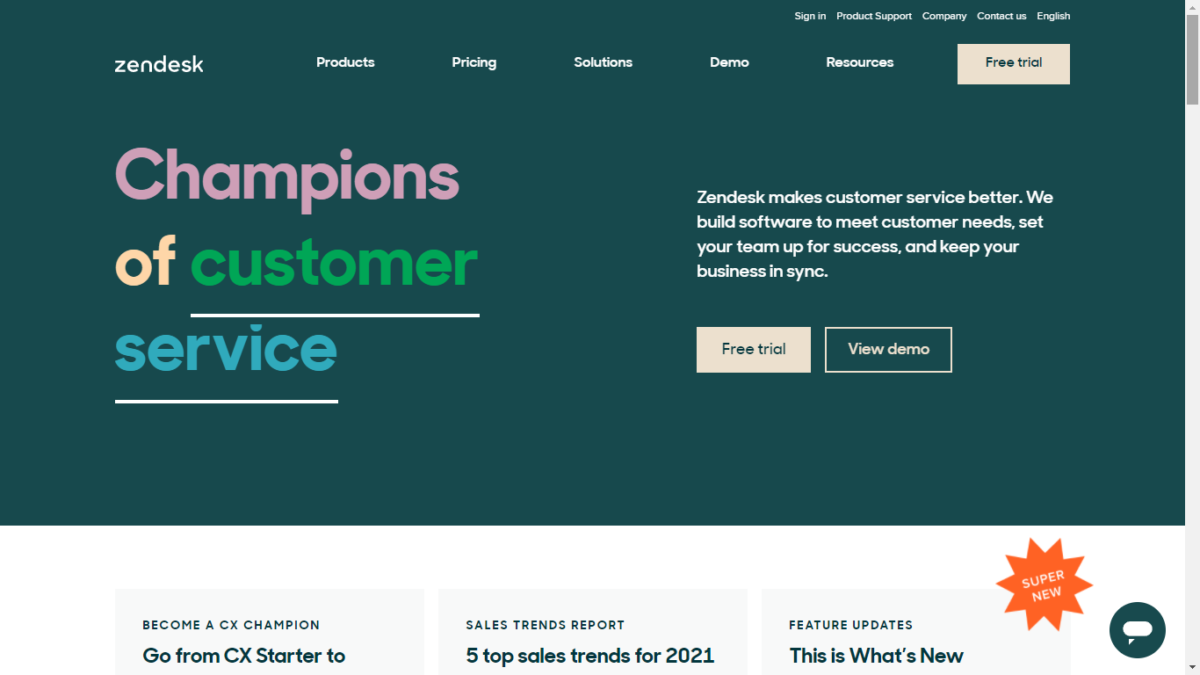 Zendesk is a service platform that offers excellent self-service and proactive interaction options. Their focus on educating their audience about the best approach to bring business and consumers closer together is reflected in their amazing website design, and they focus on educating their audience about the best way to bring business and customers closer together.
Zendesk, like Shopify and Pegasystems, has deliberately placed their resource with content such as:
• Library for the Industry
• Blogs that are helpful
• Customer testimonials
• Events held by the company
• Webinars for everyday life
8. Groove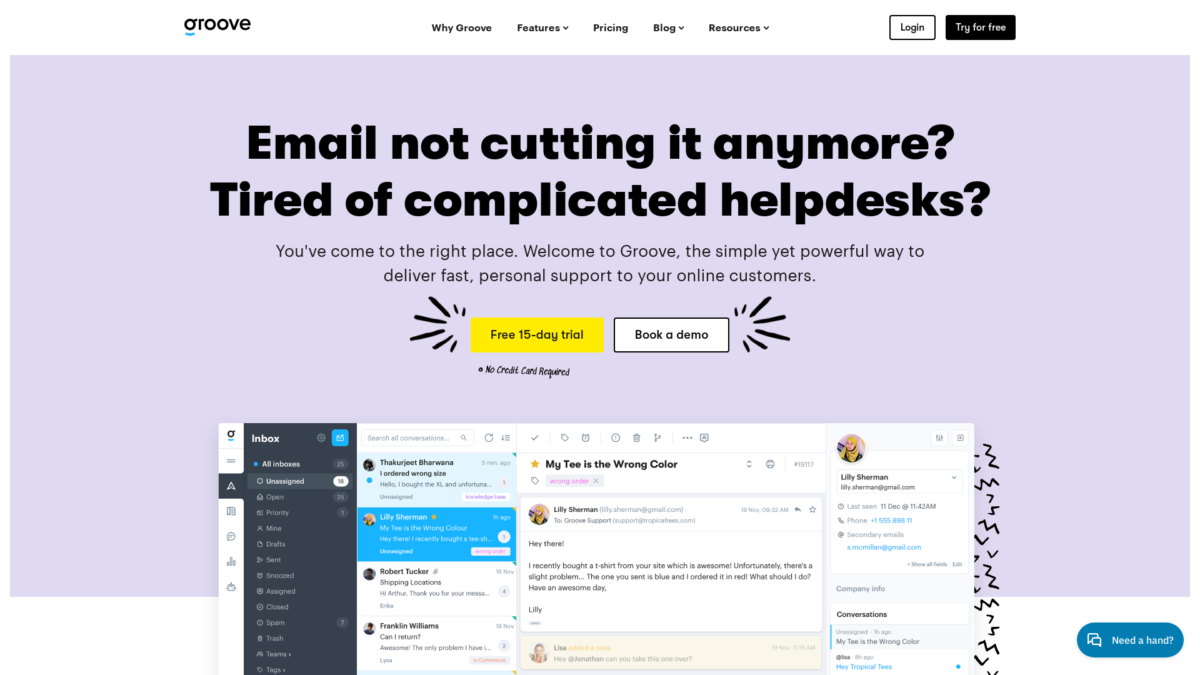 "Our goal is to make your day as seamless as possible with a simple, intuitive platform," says Groove, a sales platform that gives value to prospects and creates revenue for their business. Their website is understated and understated, but it packs a punch. Their website is not just optimized for the customer's experience, but each page has a whole area dedicated to content. Groove makes all the pieces work together with content tactics to improve lead generation efforts, including blog posts, resources, videos, case studies, and a knowledge base.
9. Intercom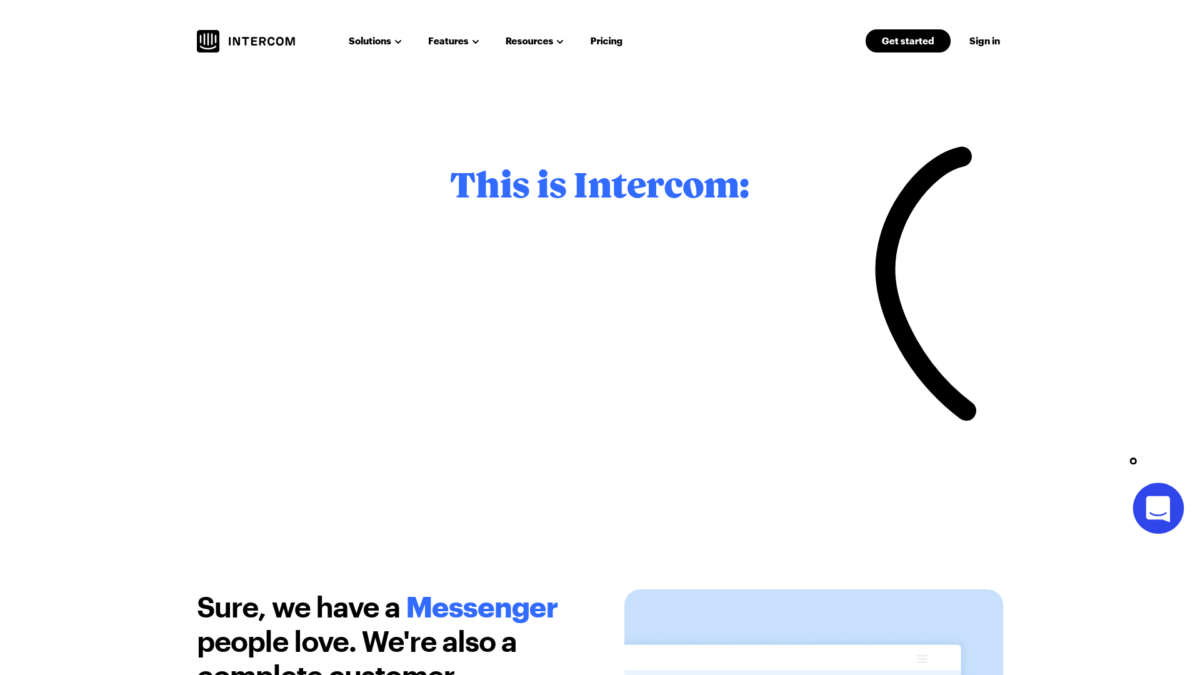 Customer communication should be straightforward, personal, and enjoyable with Intercom. Their products and content strategies work together as a SAAS company to assist sales, marketing, and support teams engage with customers more effectively.
SOME SAAS CASE STUDIES AND WHY THEY WERE SO SUCCESSFUL
10. Gong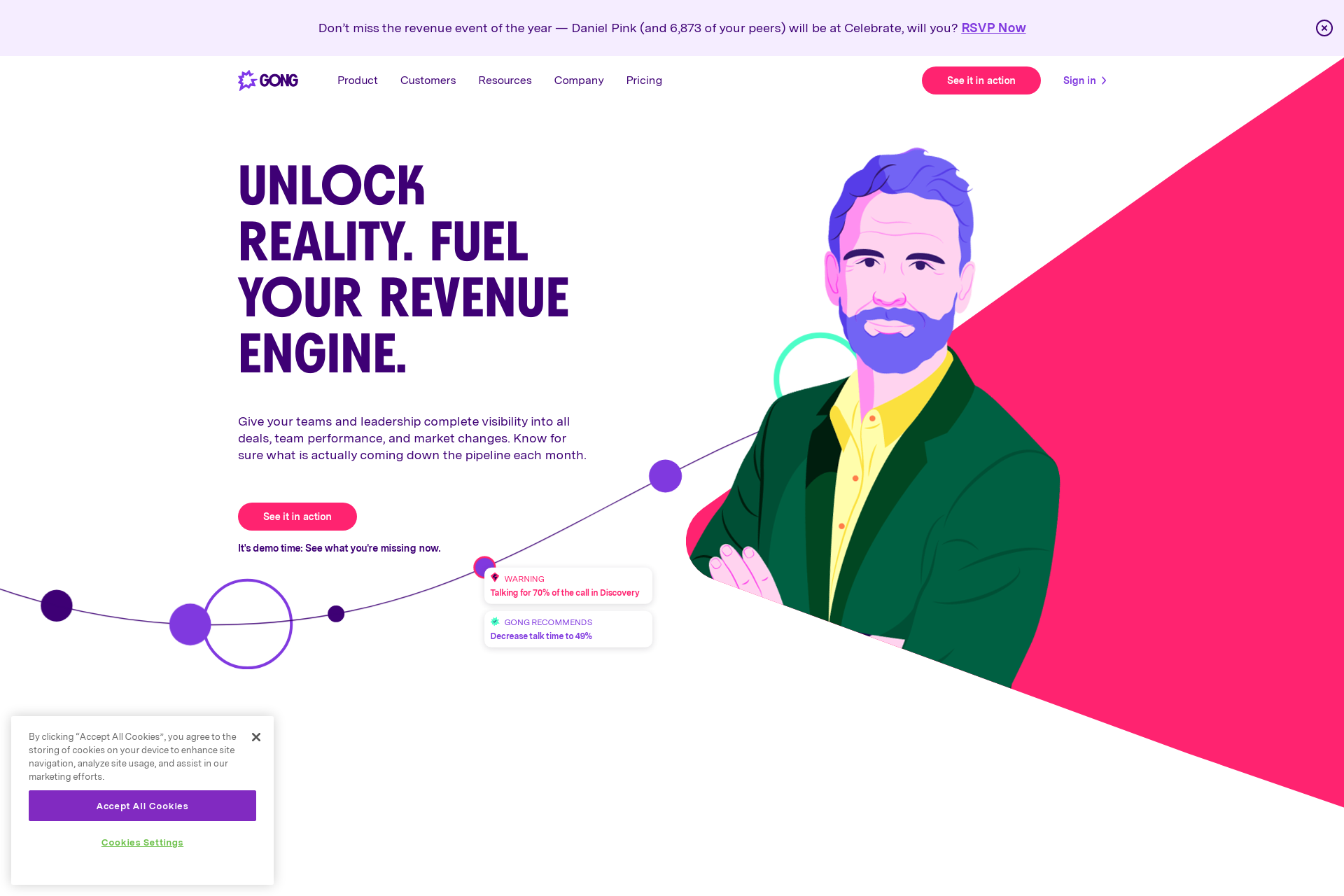 The client's main difficulty is immediately highlighted, as well as how Gong's solution was able to solve it. Greater finalised agreements, "improved sales productivity," and "more cross-departmental teamwork" are just a few of the particular, positive consequences. Colorful images, client quotes, and a product screenshot break up the format, which is scannable and flows smoothly.
11. Zylo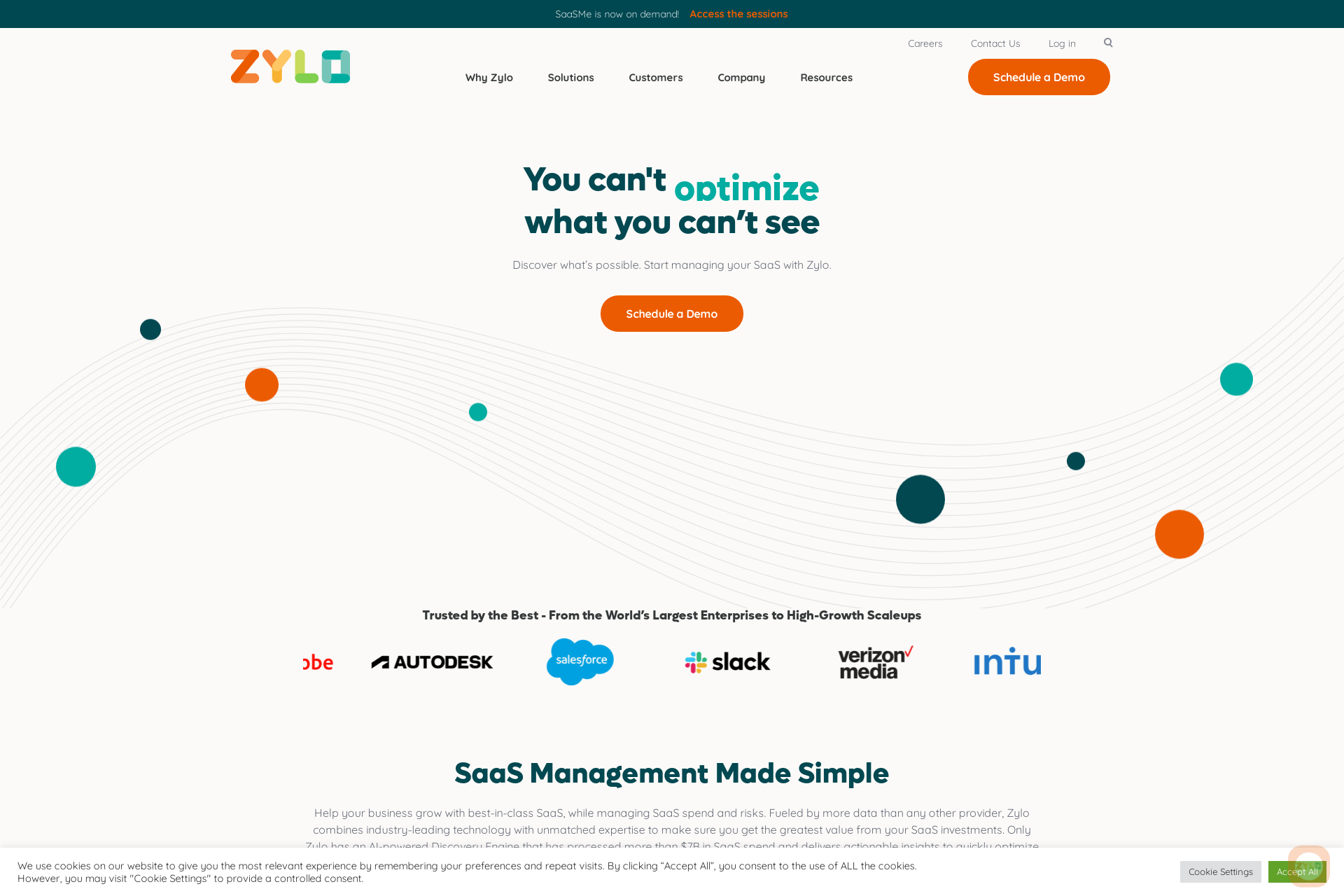 Incorporates a short film to explain the study's essential points and put the client's concerns in context. This is especially true for SaaS applications that are more "technical" or sophisticated. The study's title is intriguing. The study's title alone demonstrates how a specific feature solved a particular issue of pain and resulted in a significant gain for the client.
12. Databox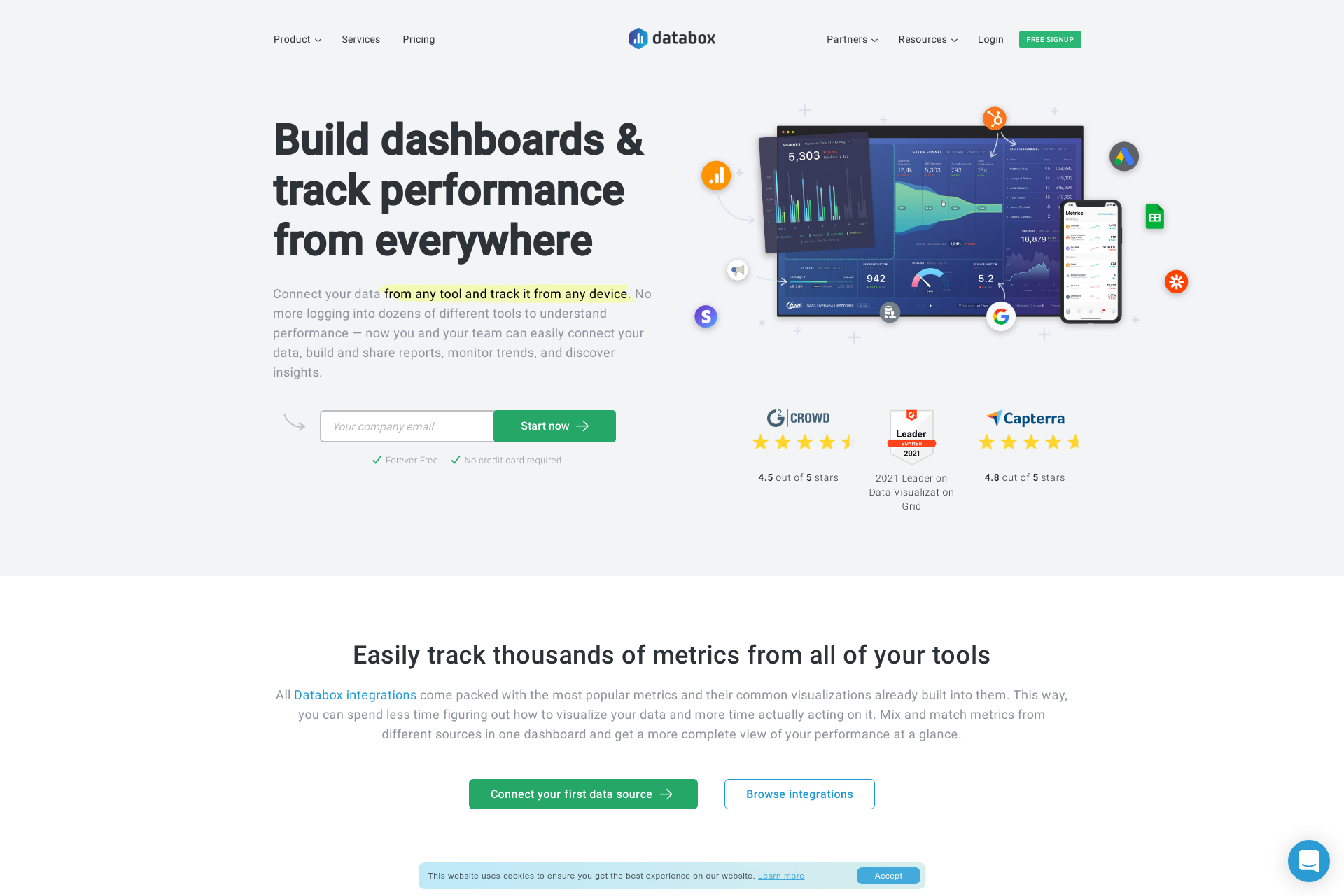 The case study's title is eye-catching, emphasizing a hugely good client outcome.
The study is based on a back-and-forth with a client that humanizes Databox as a brand while also making their product feel more tangible.
The study's unusual format is open to all prospects, regardless of whether they prefer to consume information through viewing or reading.
13. FunnelCake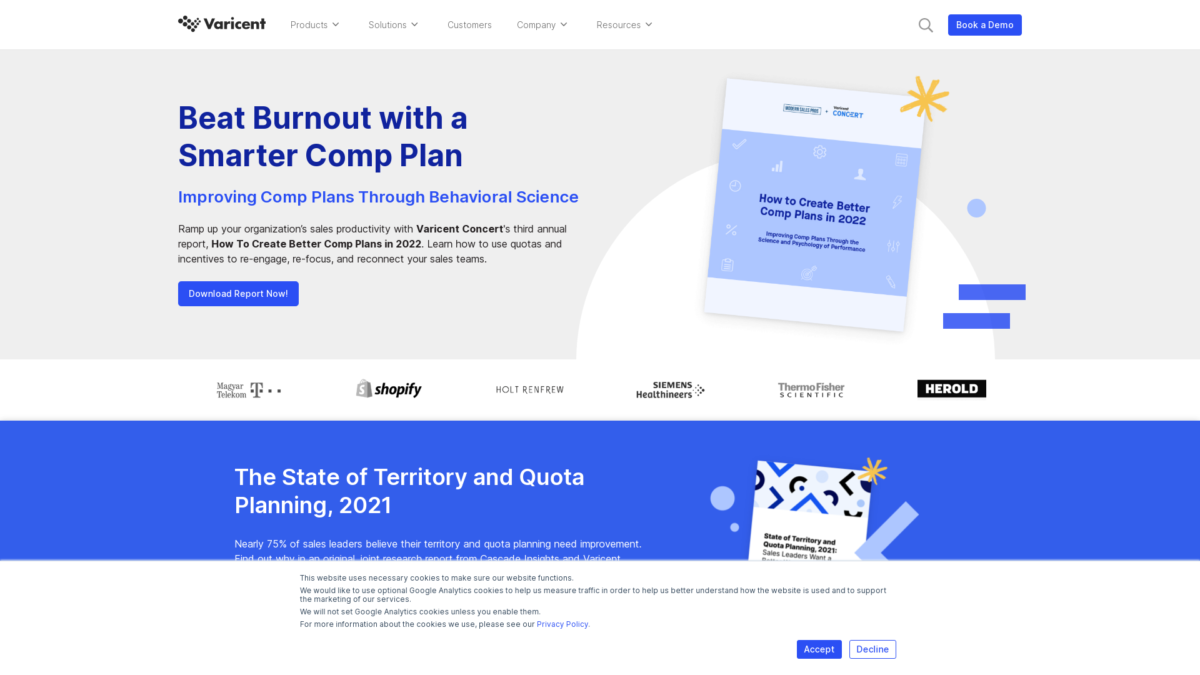 The study's headline serves a dual purpose: it highlights both the study's impressive results and how swiftly they arrived.
Multiple hard-hitting client quotes are included to emphasize the product's usefulness.
14. Chili Piper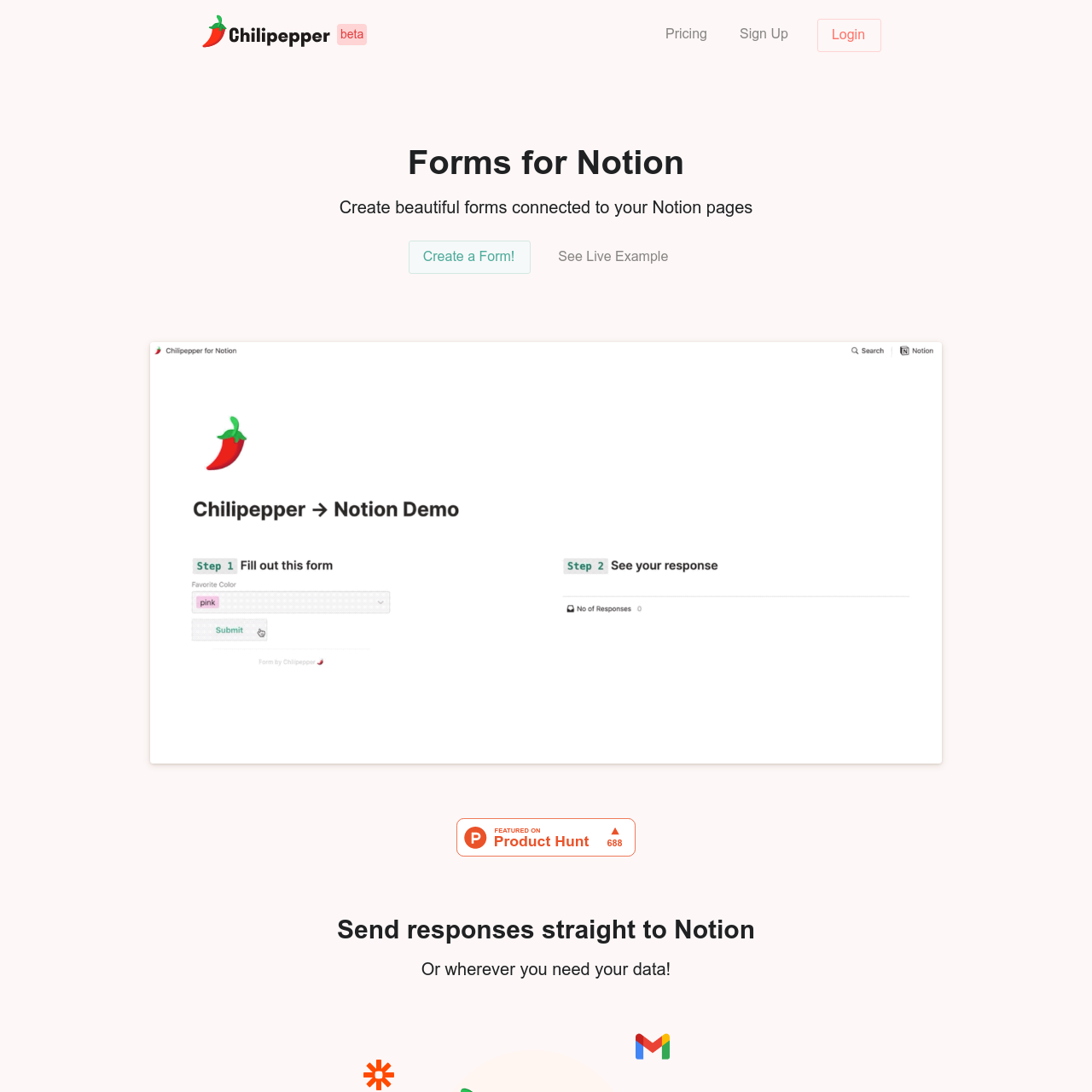 The case study's major outcomes are mentioned throughout. The study hooks the reader with the figures above, then gives a brief explanation of how those results came to be, taking us from point A to point B. Chili Piper's product benefits from added context and a human touch provided through candid client video and quotes.
15. Typeform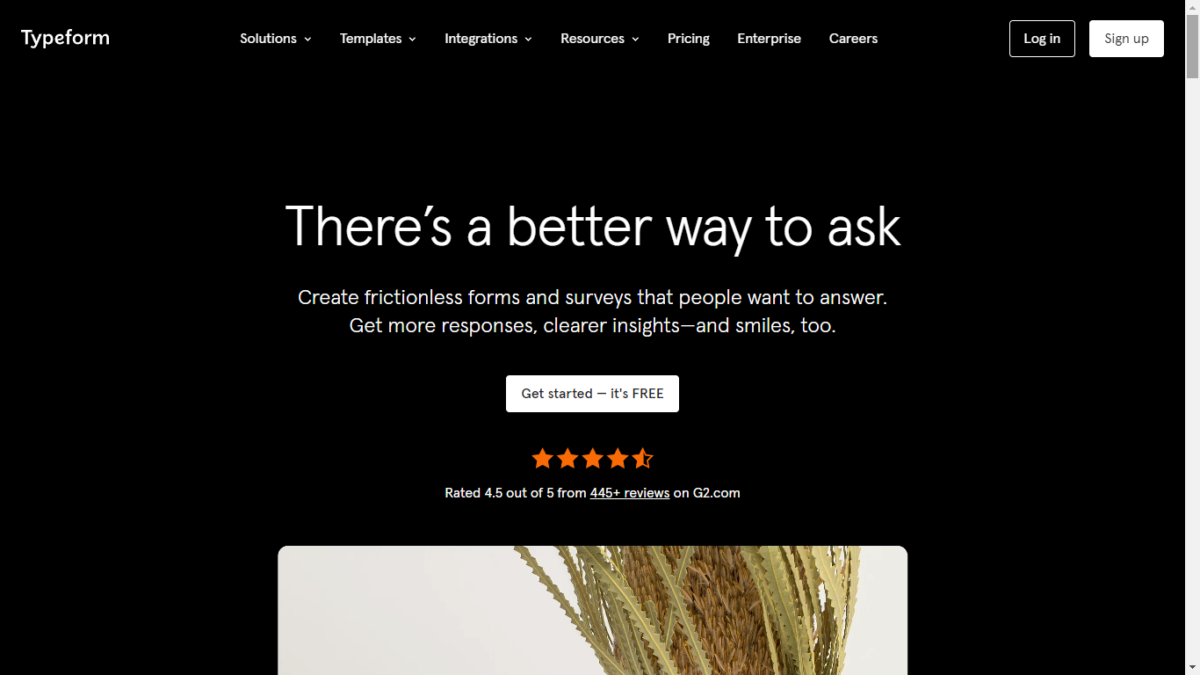 The research is provided in the form of a cross between a customer success story and a how-to blog post for new and existing customers. Case studies, once again, are an essential aspect of your SaaS content marketing plan.
Typeform's offering appears to be highly actionable because it incorporates actual client screenshots and outlines the particular steps to imitate their excellent results.
To highlight the benefits, include beautiful quotes from the client.
Helpful case studies
16. SEMRush, the $100 million SaaS Black Sheep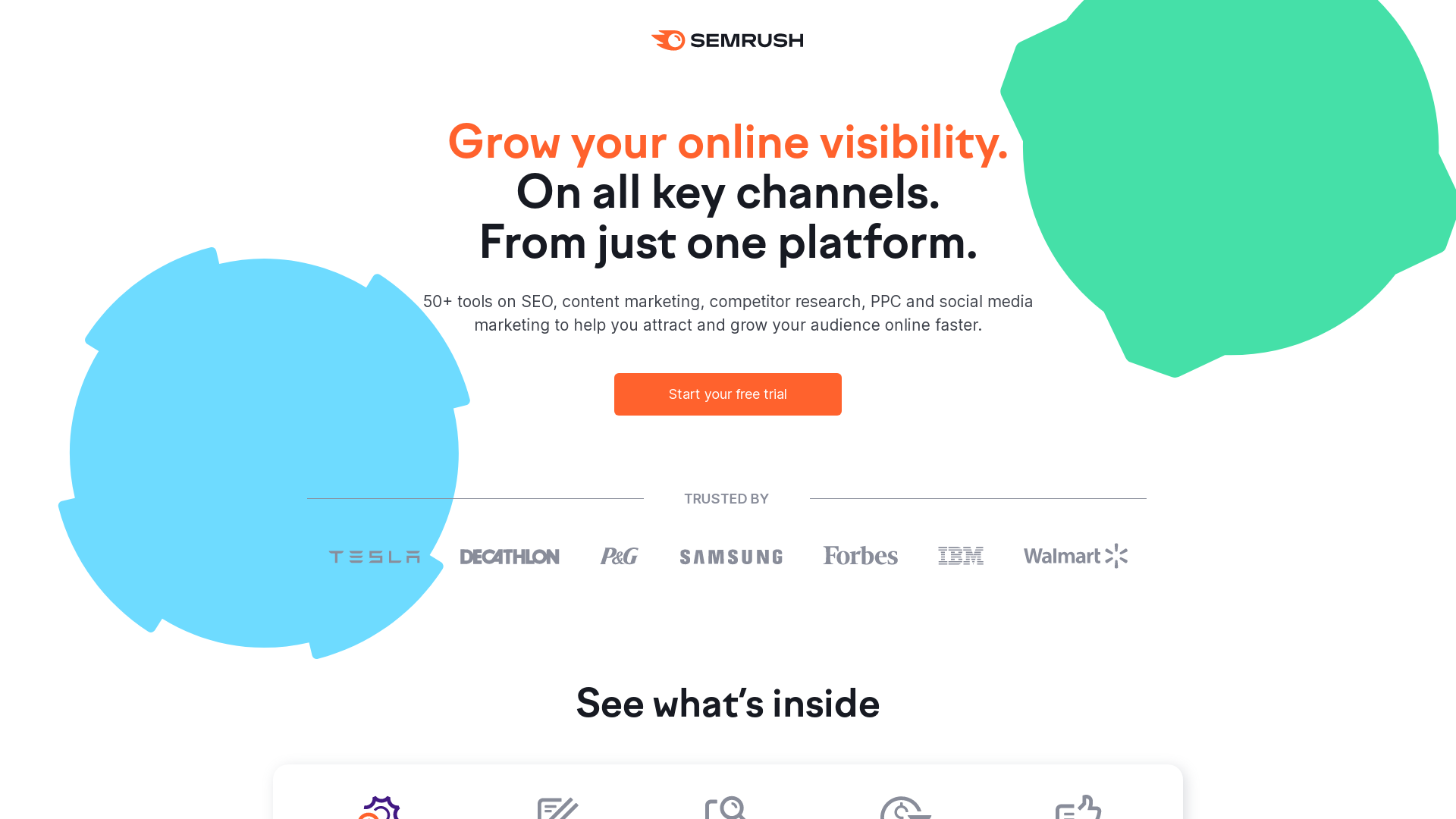 SEMRush was founded in Russia by boyhood friends Oleg Shchegolev and Dmitri Melnikov to provide customers
EXPANSION OF HORIZONTAL PRODUCTS
SEMRush employs a horizontal product expansion plan. The company's marketing approach does not prioritise converting additional customers. Instead, they are concentrating on raising MRR without adding new clients.
In a SaaS business, horizontal expansion can happen on three axes, and SEMRush uses all three:
• More information
• Additional Features
• Increased Number of Users with an all-in-one SEO solution.
Going all-in on a product
The first and most important characteristic is Oleg and Dmitri's enthusiasm for the product. All the two founders did from 2007 to 2012 was construct their product. Developing a brand and attracting investors was unimportant to them. They wanted to make a product that would speak for itself, and that's exactly what they got.
A monster affiliate program
SEMRush's affiliate program, BeRush, has gone far beyond the company's founders' expectations. Because Oleg and Dmitri are both tech whizzes, they decided to outsource their marketing to affiliates, which has proven to be a wise option. BeRush has more Twitter followers than most SaaS companies. Their affiliate program has produced $625K in gross income and $375K in net revenue overtime at a 40% commission rate.
17. How Zapier Grew to $50 Million in ARR Through Outreach, SEO, and Partnerships
Zapier is a global remote company founded in 2011 by Bryan Helmig, Wade Foster, and Mike Knoop that offers its end consumers the appropriate solution to combine the web applications they already use. They've completed 2,000 integrations and amassed a $50 million annual revenue in their nine years of operation.
Extremely clear vision

Wade Foster, one of its co-founders, forecasted the dramatic expansion of online applications in 2011 and predicted that organizations would need to integrate them over time. Foster's first vision is the foundation of Zapier.
Work that is completely remote

Another benefit of having a clear vision is Zapier's small crew, which has existed since the beginning. Zapier recruits the most significant personnel to get the best results, keeping in mind that no geographical limitations should be a hindrance.
Everyone does customer support.
Zapier's Engineering staff takes care of technical assistance, while all other employees rotate through non-technical support. The customer's experience is enhanced when they have a direct touch with an individual who can fix their difficulties. Receiving direct client input gets them closer to the value development process and allows them to better understand their product.
18. Without a blog, Viddyoze was able to bootstrap to a monthly revenue of £3 million.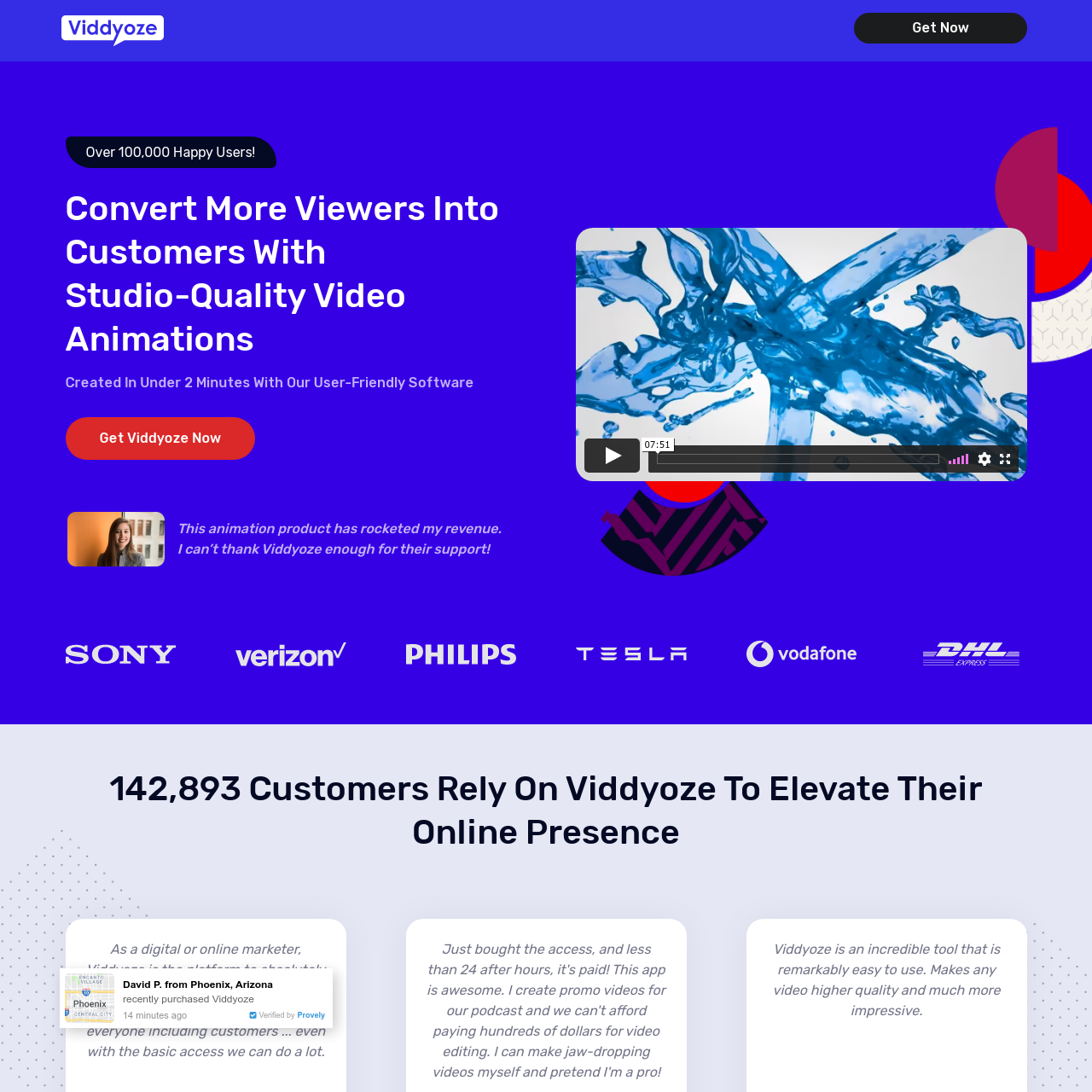 Viddyoze is an automated video animation software that was founded in 2012 by Joey Xoto, Jamie Garside, and David Chamberlaine. Viddyoze bootstrapped to approximately £3 million per month in less than eight years while paying $80k in SaaS pay-per-click.
The Paid Freemium model is Viddyoze's innovation.
Regular SaaS companies provide a free trial for the first month and then steadily increase each month's subscription fees. Viddyoze, on the other hand, charges only $67 for unlimited access. The deal, however, comes with a catch. Viddyoze's customers get a limited collection of tools for $67. Viddyoze sells several down sells and upsells before a customer gets into the product after purchasing lifetime access for $67.
Focus on a single channel
Before moving on to the next channel, every SaaS startup should focus on one until it is up and running. You'll end up becoming a jack of all trades and master of none if you try to run too many channels at once. Focusing limited resources on a single channel is even more important for bootstrapped enterprises like Viddyoze, and it was their philosophy for the first four years of operation.
19. Nathan Barry's Winding Road to $1.7 Million on ConvertKit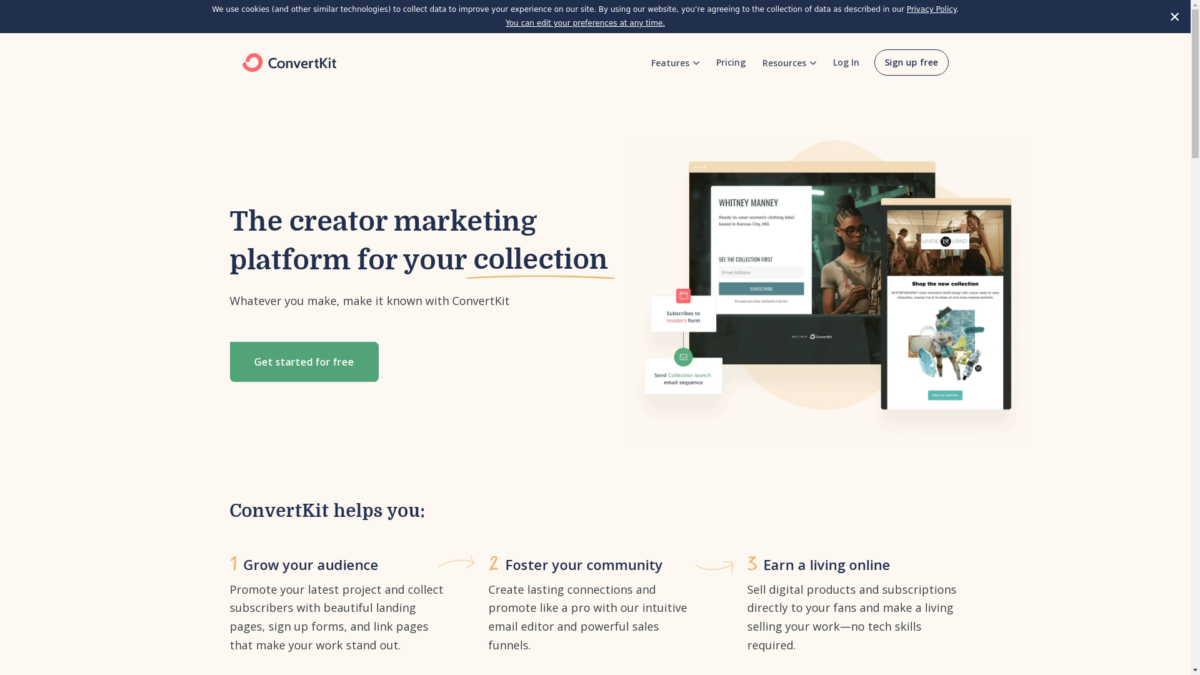 ConvertKit is an email marketing platform that delivers email marketing solutions for online entrepreneurs. ConvertKit currently has an MRR of $1.7 million and roughly 20,000 customers.
Niche narrowing
ConvertKit had a relatively broad target audience in September 2013. They sought to give "everyone with email marketing." It was challenging to achieve such an overall goal, and the outcomes were unsatisfactory. Barry determined it was time to focus the target audience on those who would gain the most from email marketing. ConvertKit began offering "Email marketing for authors" in October 2013. As an author, Barry was familiar with the authors' persona. Together with Barry's increased emphasis on the business, this strategy resulted in a 23 percent increase in MRR in October and a 27 percent increase in November of the same year.
Partner webinars
ConvertKit works directly with these companies and makes no distinction based on the size of their customer lists. Over a year, Darrel Vesterfelt, a marketing executive at ConvertKit, attended 150 webinars. Patt Flynn joined an affiliate shortly after and earned $71k. They work directly with these partners.
Commonalities in all the case studies
There is no common approach to creating a SaaS case study.
However, there are a few common threads within the studies that businesses should attempt to follow.
Specific numbers, figures, and data points should be used to draw the reader's attention.
Buzzwords like "more money" and "time saved" are appealing. Combining those phrases with actual numbers, on the other hand, can give your case study a much-needed boost.
Make your case study easy to share.
The average B2B purchasing process comprises six to 10 persons. As a result, doing everything you can to make your case study shared by many stakeholders is a wise decision.
Allow your customers to speak for themselves.
Client stories make up the majority of SaaS case studies. So don't be afraid to let your customers using your praises. You'd be shocked at what social proof pearls they'll offer up completely unprompted.
The link between client testimonials and increased conversions is well-established. Many of the SaaS case study examples below rely primarily on direct client quotations or segmented interviews.
Summary
Every SaaS company has its own unique path to success. However, there's always something to be learned from these successful SaaS organisations' case studies. You may take inspiration from some of these effective SaaS marketing methods and utilise them to benefit your SaaS business, whether it's building the proper CTA, offering a freemium plan, or narrowing down your target demographic.