Introduction To Podcasting On YouTube
It may appear that everyone has a podcast these days, but there's a reason for that. Podcasting is a low-cost approach to reach a large audience and build brand awareness for yourself or your company.
YouTube is the most popular location to listen to audio content, despite the fact that it is not a music platform. YouTube accounts for 47 percent of all music streaming listening time worldwide, according to the Music Consumer Insight Report. Each year, YouTube ads pay more than $1 billion to the music industry.
The amount of video streaming that took place on YouTube.
People don't mind staring at a stationary slide while listening to their favourite music, according to the argument.
You may more than double the amount of your podcast's digital footprint by uploading it to YouTube. It will provide you exposure on a platform that billions of people browse every day. It's a crucial approach to ensure that your audience can consume your information no matter where they are.
We're so glad you asked. In this, we'll cover the basics of starting a podcast from scratch, with YouTube being one of your end goals.
Steps to start YouTube
1.Choose your recording equipment and software:
First, choose the equipment and software you'll need for your podcast.
Microphones for Podcasting that are the Most Popular
When looking for the right mic for your purposes, think about whether you'll need a USB connection or a more complicated XLR connection with a mixer.
You should also consider your recording environment; if you're in a studio with controlled background noise, a condenser microphone is your best bet (which brings out voice richness but is sensitive to ambient noise). If you're recording outside or in an uncontrollable environment, a dynamic mic might be the way to go.
Here are some of the most popular podcasting microphones currently available:
Read our guide to picking a podcast microphone for more details.
Podcasting's Most Popular Video Cameras
You'll want to be prepared from the start with a good camera to film a video of your recording session, especially if you want to submit your podcast to YouTube.
For convenience and crisper, better images than their computer's built-in cameras, most video podcasters choose an external webcam.
💡 Generate personalized emails, blog articles, product descriptions, and ads in seconds using the power of A.I
If you're looking for a webcam, have a look at some of the most well-known brands below:
Instead, you may use a handheld camera. In that scenario, unless you have someone to hold the camera for you, chances are you'll be recording with it on a tripod. As a result, the majority of long-form podcasters avoid using DSLR or mirrorless cameras (since they auto-off after 30 minutes).
The following are the most popular podcasting video camcorders:
Read our podcast camera guide for more information.
Software for recording
Finally, you'll have to decide which program you'll use to record and edit your podcasts.
Many new podcasters start out with GarageBand (for Mac users) or Audacity. Nonetheless, we must admit that we have a bias against Riverside as a whole. FM's features for recording high-quality remote interviews with a minimal barrier to access. If you're serious about podcasting — and making a lot of video conversations over the internet — you'll want to invest in professional-level software.
Whatever recording program you use, be sure it's dependable and simple to use. Also, think about the type of podcast you're making; if it's an interview podcast, you'll need to record conference calls in high quality (preferably with separate audio/video tracks for each guest), then edit in post-production with another program if necessary.
You can definitely get away with recording and editing in one program if you're doing a solo podcast.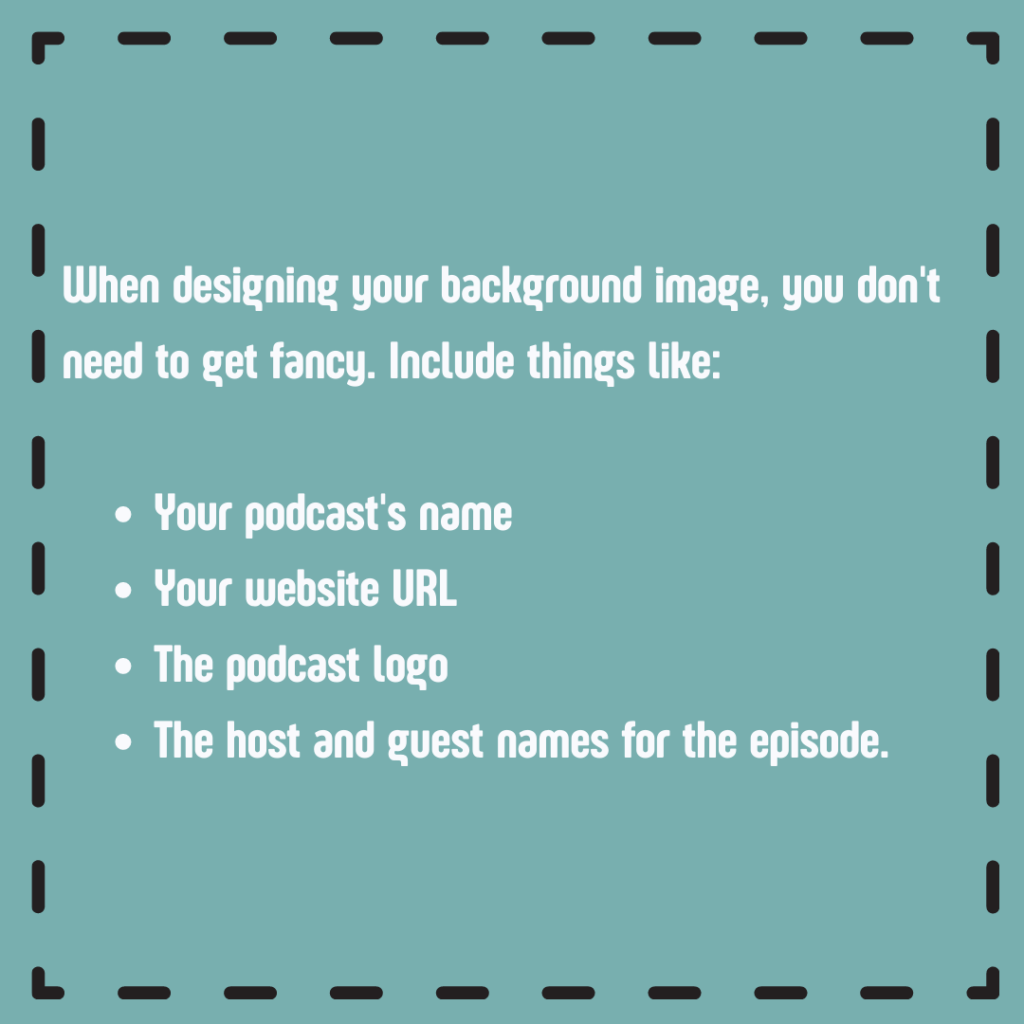 2. Record Your Podcast:
The next step is to choose your recording method, which will be used for both audio outputs on your media hosting platform and uploading your content to YouTube.
Because YouTube has a visual component, it's critical to consider how you'll present your podcast. It's also worth noting that there's a technical distinction to be made between a "video podcast" and a static image with audio overlayed. Many podcasters simply post their recorded audio along with an image or two, but this is not considered a legitimate video podcast. Below, we'll go over the three methods for recording a podcast for YouTube.
3.Record Audio-Only
The next step is to choose your recording method, which will be used for both audio outputs on your media hosting platform and uploading your content to YouTube.
Because YouTube has a visual component, it's critical to consider how you'll present your podcast. It's also worth noting that there's a technical distinction to be made between a "video podcast" and a static image with audio overlayed. Many podcasters simply post their recorded audio along with an image or two, but this is not considered a legitimate video podcast. Below, we'll go over the three methods for recording a podcast for YouTube.
Your podcast's name

Your website URL

The podcast logo

The host and guest names for the episode.
Suggested dimensions for YouTube images are 2560×1440 pixels or an aspect ratio of 16:9.
Keep in mind:
Listener engagement is lower for YouTube podcasts without video than for video podcasts. If you want to use YouTube podcasting as the main component of your audience-building strategy, one of the ways listed below is a good place to start.
Using the Webcam on Your Computer, Create a Video Podcast
The second option is to record your podcast using only your computer's built-in webcam and either a built-in or external microphone. This low-cost setup may be the best option for you if you host an interview podcast.
If you decide to record remote interviews, make sure you have good recording software.
Using External Cameras to Make a Video Podcast
Finally, you might want to consider using an external camera or two to record your podcast. This setting is preferred by many people who conduct in-person interviews or chats.
There's no need to invest in pricey equipment; all you'll need is your iPhone and a tripod.
Just keep in mind that you'll be capturing sections of your room as the background, so keep your "set" in mind.
4.Edit and Prepare Your Podcast for Publishing:
It's time to start post-production on your podcast episode after it's been recorded. While many YouTube podcasters do not edit their recordings, they must still produce the final product. You'll want to do the following:
Make a transcript of your video

If your podcast is merely audio, use intriguing images or slides to keep your listeners interested.

Break up your videos into tiny "micro-content" for YouTube publishing (more on this in step 5) (more on this in step 5)
If you choose to edit your podcast recording, you'll need to use editing software like GarageBand, Audacity, Adobe Audition, or Reaper.
5.Set Up Your Media Hosting and Podcast Feed:
If you already have a podcast up and running, you've probably already set up your media hosting and podcast feed. This step is for you if you don't already have a podcast.
Remember that using YouTube as your primary hosting provider will result in your podcast becoming a YouTube channel rather than a podcast. A YouTube channel has its uses, but you won't be able to expand your podcast's reach by distributing it to other podcast services if you choose this way. As a result, before publishing videos to YouTube, you need set up your media hosting and feed.
To get started, choose a hosting site to serve as your podcast feed's home base. A few examples can be found below the more popular sites:
These are the locations where you build your podcast feed as well as the repositories for your podcast audio files. Starting a podcast requires the use of a web host for a blog, a podcast, or a media hosting platform.
Once you've set up your hosting site and uploaded your first few podcast episodes, you'll need to submit your RSS feed to iTunes as well as other podcast directories such as Google Podcasts, Spotify, Stitcher, and wherever else people listen to podcasts.
After that, you must post your podcast to YouTube.
6.Decide on a Video Format for YouTube:
When it comes to posting content to YouTube, podcasters have a few alternatives.
Upload Whole Episodes
The most straightforward option is to publish each full episode to your YouTube account. There is no more planning or editing required with this option. Apps like Repurpose.io and Podbean make it simple to automate.
However, there are certain drawbacks:
Your audience won't need to look for you on iTunes or Spotify if they can watch the entire episode on YouTube. This implies fewer people will subscribe to your podcast's RSS feed, which will hamper your sponsorship opportunities.

Naming videos is more difficult. Because YouTube is a search engine, your search engine optimization (SEO) is essential for appearing in the search results of your target audience. It's difficult to summarise the whole substance of a long-form podcast episode in a single SEO-friendly title.

People may be unwilling to watch a lengthy film. Many podcasts are over an hour-long, and your listeners may not want to watch it all in one sitting. This will result in higher video abandonment rates, which will impact your SEO even more.
Keep in mind that you'll need to validate your Google account with YouTube if you want to upload videos longer than 15 minutes. Thankfully, the verification procedure is straightforward.
Once you've validated your account, you can only upload files up to 128 gigabytes or 12 hours, whichever comes first. If the size of your video file exceeds the limit, you can compress it with video editing software.
Live Streaming
Once you've mastered the technique of podcasting, you might want to try live-streaming several episodes on YouTube. It allows your viewers to have a more involved experience.
Riverside. Your audience can phone into your live broadcast using FM's platform. You can take real-time questions, conduct mini-interviews, and communicate with your viewers.
Make Micro-Content Out of Your Podcast Episodes
Breaking up your recorded podcasts and using them as micro-content on YouTube is probably the best course of action. You may use video clips from your episodes to create more readily digestible videos that are also easier to title for SEO.
These micro-content pieces are much easier to distribute on social media, and more videos imply more downloads, which means more sponsor revenue. Because you're not uploading complete episodes to YouTube, your short films are more likely to entice viewers to return to your website or subscribe to your RSS feed.
However, there are a few drawbacks to this approach. Micro-content creation necessitates extra editing and uploading time, and you'll need YouTube SEO understanding to properly title all of your videos.
Choosing to submit your films as micro-content may appear more difficult at first, but it will provide you with more creative and audience engagement chances in the long run.
Create a YouTube Podcast Channel:
You're undoubtedly looking for some inspiration now that you know why and how to launch your podcast on YouTube. What are the characteristics of an excellent podcast? In our perspective, these are the top ten podcasts available on YouTube right now. Check them out to discover how to make YouTube-friendly podcast episodes. Podcast for H3H3 Ethan and Hila Klein, who also run the H3H3Productions YouTube account, are the creators of the H3H3 Podcast. Their usual YouTube account, meanwhile, features lighthearted and weird sketches as well as hilarious comments to videos. Politicians, filmmakers, singers, actors, writers, comedians, and other YouTubers are among those interviewed on their podcast channel. Each H3H3 Episode video is two to three hours long and contains the complete podcast.
How To Turn Podcast Audio Into a Video File
Using the free web program One Image Music Video to convert your episode's audio file into a video for YouTube is one of the simplest ways to do so.
Select a PNG/JPEG file and an MP3 file of your podcast episode and select upload to create a video podcast with a static image using One Image Music Video. No video editing is necessary because your MP3 will be instantly converted into an MP4 video file that you can submit to YouTube.
The static picture you choose can either be a bespoke image made in a tool like Canva or any existing 1920X1080 image.
Check out Pexels or Pixabay if you're looking for royalty-free stock photos.
For the thumbnail you use for the video description on YouTube, the image must "have a resolution of 1280×720 (with a minimum width of 640 pixels)."
If you want to add multiple images to your video, there are several video editing software programs you can use: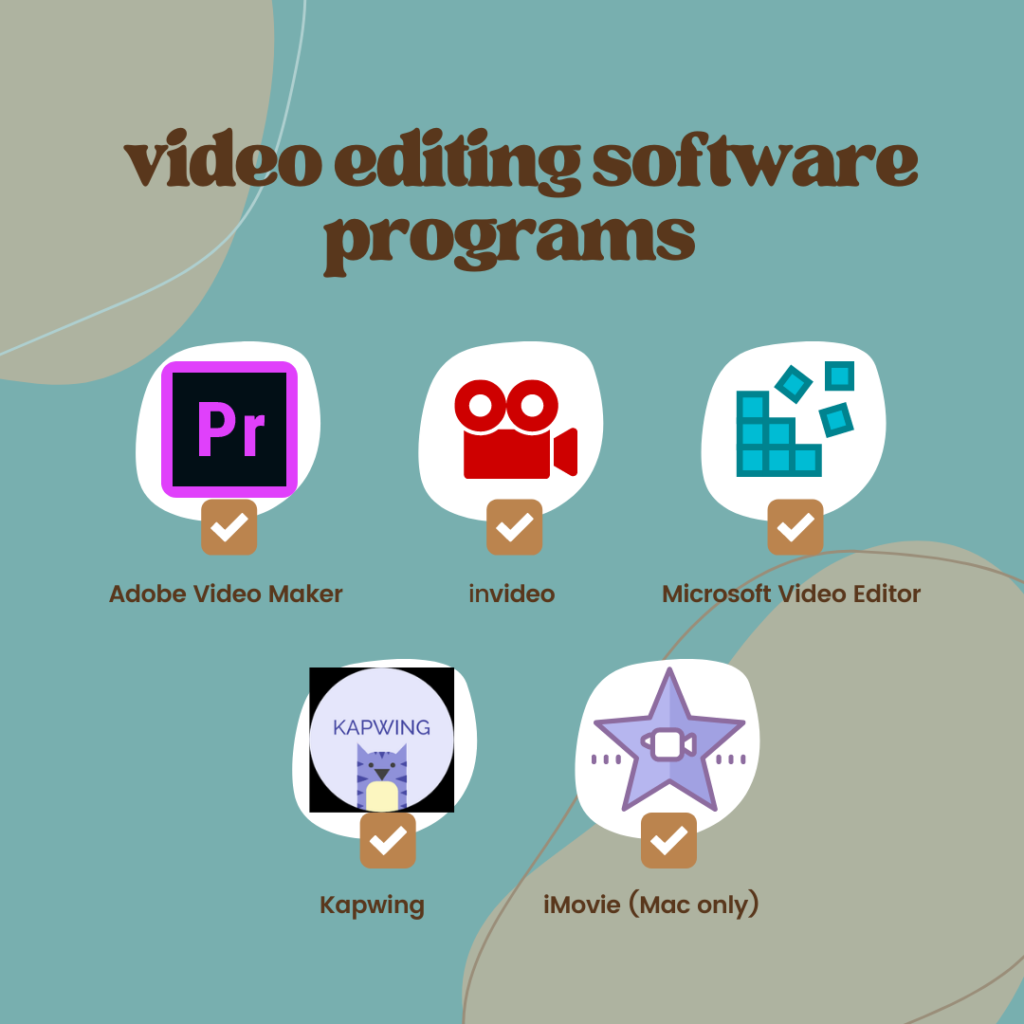 Video formats supported by YouTube
.MOV

.MPEG-1

.MPEG-2

.MPEG4

.MP4

.MPG

.AVI

.WMV

.MPEGPS

.FLV

3GPP

WebM

DNxHR

ProRes

CineForm

HEVC (h265)
How To Grow Audience & Earn Money By Podcasting On YouTube
"Why should I bother?" you might wonder now that you know how to launch a podcast on YouTube.
YouTube (and its vast user base) can help you expand your audience and increase your earnings. The following are the key advantages of podcasting on YouTube.
Reach out to video-obsessed listeners.
As already said, YouTube has a big viewership. Because it is popular and what they are familiar with, many people opt to consume all of their information on YouTube. They have no reason to try other platforms because YouTube always has something interesting to watch. When you upload a video to YouTube, you receive access to everyone who prefers to view videos.
You can utilise shorter clips to advertise your programmes.
If you don't want to broadcast the complete episode, you can advertise your podcast by uploading excerpts of each episode on YouTube. The following are three advantages to employing this method:
Which motivates listeners to download the episode to their favourite podcast listening app, resulting in increased sponsor revenue.

As shorter the video is it is more likely to be shared than a 45-minute episode.

They're the best assets to post on social media.

Interact with listeners in the comments to increase engagement.
Podcasting is a one-way dialogue.Unless you build a podcast community, they won't be able to chat to you about your show. On the other hand, you can have one-on-one chats with your fans on YouTube (or watchers, in this case). This is something that podcasting platforms cannot provide. Viewers can leave comments while watching your video, letting them feel more connected to the host.
In the comments sections of Radiolab episodes, there is a lot of user interaction.
Make the most of YouTube analytics.
You can see who watches your podcast video on YouTube, how long they spend watching it, and how they found it. When users download your episode or listen to it on your website, you can't obtain some of these data points. With additional listener data, you'll be able to find out which episodes your audience like and dislikes.
It's difficult to attract podcast advertisers when you don't have a lot of downloads, but YouTube doesn't seem to mind. You won't make a lot of money, but your material will be profitable. Over time, a strong collection of information can generate significant cash. YouTube will also take care of all monetization for you.
You may show sponsors a video review of their product in addition to the commercials read by the host. As a result, the cost of your advertisements will increase.
Make additional video content for paying subscribers.
In exchange for their support, your Patreon backers deserve something special. Create special content for them, such as insider knowledge, in-depth product reviews, or behind-the-scenes glimpses at your event. It's possible that you'll be able to make your own based on their questions and unique problems.
When you're podcasting on YouTube, you have two options:
Make a video "unlisted" after you publish it. Regular YouTube users will not see it when searching or browsing for content, but you can still provide your customers the URL. Although this method is straightforward, the movie is not exclusive because anyone can share the link with their friends.

The set is "private" when you publish a video. Select "share privately" from the menu icon next to the save button (the three vertical dots), then paste your email list into the field provided. Each email address will receive a message from YouTube with a link to the video. This method is completely unique, but you must paste your email list.
Playbook for growing your YouTube podcast
There are a few things that successful YouTube podcast channels have in common. Use these pointers to improve yours and boost interaction.
Begin by uploading full-length video episodes to your YouTube account.
Create a YouTube channel where you can post full-length episodes of your podcast.
You have the option of posting pre-recorded episodes or live-streaming your programme. The most important thing is to have high-quality video and a platform presence.
People prefer shorter clips over long-form content on YouTube, so making short "best-of" clips is a great strategy to acquire more views.
Short clips serve as a teaser, encouraging viewers to listen to the entire episode by clicking on your episode link.
Posting snippets from your episodes to social media is a terrific way to improve your SEO, get more views, and drive visitors to your podcast or website.
An audio-only podcast episode can be found here.
Finally, you want your YouTube viewers to become podcast listeners, thus a link to your podcast should be included in your episode description.
You will not gain additional subscribers if your viewers stay on YouTube and do not find you in other directories.
Examples:
Joe Rogan's Adventures
Full-length episodes of Joe Rogan's podcast are exclusively available on Spotify. The podcast has a YouTube channel (PowerfulJRE) where you can watch snippets from each episode.
Ethan and Hila Klein, hosts of the H3H3 Podcast, have three YouTube channels. Their primary podcast channel contains a number of playlists that organise their content into seasons and subjects.
WVFRM Podcast
Waveform podcast splits its content between two channels. Their long-form videos and clips use that episode's subject matter in their titles.
Mistakes to avoid and tips to remember
Using YouTube to distribute video content can help you expand your audience. But how can you be sure it's worth your time as a busy podcaster before diving in? Here are three major blunders to avoid.
Auto-publishing your audio isn't a good idea.
The ability to auto-publish your podcast to YouTube is available on many podcast hosting systems and publishing tools. It's essentially a long-form audiogram, complete with your cover art and, on rare occasions, an audio wave. It's appealing because it can be automated, and it covers both your podcast and channel at the same time.
This was done to get The Podcast Accelerator's back catalogue onto YouTube. We have a large collection of content, with over 100 episodes, that has been and continues to be a valuable resource for independent podcasters.
When we auto-published our podcast episodes straight to YouTube, we had a YouTube fail.
The problem was that the content, no matter how good, valuable, or useful it was, wasn't appropriate for YouTube. Those videos didn't generate a lot of views, but they did help us grow our subscriber base. Most crucially, the content didn't connect with the audience it was intended for in that format, and it didn't hold people's interest long enough to keep them watching and participating in each video.
Consider how you may engage with a YouTube audience instead.
YouTube customers expect a variety of things from their content, the most notable of which is video. A static picture or audiogram will not hold the interest of someone who expects to be amused when watching video content.
Consider how you can connect with viewers and alter your content to engage and attract them if you're serious about using YouTube to boost your podcast. You might want to try:
They are repurposing your podcast episodes into video scripts to tailor them for video and the person watching it.

You break your episode down into segments and use cards to separate each section visually.

Invest in some lighting (we use color-changing LEDs) or backdrops to make your video setting attractive and inviting.
They use transitions, animated intro cards, and jump cuts to introduce video-specific effects and edits.
All of these things will help you boost your average watch time, which is one of the most important elements in whether or not your films get surfaced.
Don't record audio and video at the same time.
Mark recorded in front of a camera in the studio while concurrently recording the audio version for our upcoming YouTube podcasting attempt. This method saved us time and, like auto-publishing, allowed us to kill two birds with one stone.
They use transitions, animated intro cards, and jump cuts to introduce video-specific effects and edits.
All of these things will help you boost your average watch time, which is one of the most important elements in whether or not your films get surfaced.
Don't record audio and video simultaneously.
Mark recorded in front of a camera in the studio while concurrently recording the audio version for our upcoming YouTube podcasting attempt. This method saved us time and, like auto-publishing, allowed us to kill two birds with one stone.
We didn't spend time on intro cards or showy editing, and we didn't edit the video. We simply published it on YouTube with the audio intro and pre-roll commercials intact. While the videos performed better than the ones that were auto-published, this 'video podcast' strategy took a long time to create and didn't yield the results we expected.
Video podcasting (i.e., simultaneously recording audio and video) was better but still useless.
Furthermore, we received comments from viewers who were (rightly) turned off by the music opening, ad readings, and non-relevant urges to action.
We realised that repurposing music for YouTube wasn't serving our audience, wasn't assisting us in achieving our goals, and wasn't a good use of our time. As a result, we explored a novel and ultimately successful strategy.
Instead… Make videos that aren't related to your podcast.
It may be self-evident that you should make videos expressly for video platforms. Yes, it is. However, this isn't something that many podcasters are told to do.
Auto-publishing and video podcasting, on the other hand, are ineffective in terms of growing your podcast, brand, or content. Instead, focus on producing one well-researched, high-quality video made specifically for people to watch. Don't repurpose every podcast episode – cherry-pick just one episode to turn into its own separate, specific video. Work with YouTube's algorithm, not against it, and you'll be rewarded with evergreen content that will sit permanently on your channel and continue to generate views and traffic even without your input. Don't expect your YouTube channel to grow on its own. Another mistake to make with podcasting on YouTube is expecting it to give you results without input from you. Like any marketing channel, producing video content takes time, resources, effort, and interaction from you to make it grow. You can't just throw a video online and expect it to blow up. To see success on YouTube, you need to give your videos the same attention and care that you would like your podcast episodes, including keyword research, editing, and paying attention to the algorithm. Instead of optimizing videos for search engines such as Google or YouTube's algorithm like you would do for Google Search or Youtube search (which is also where most of your viewership will likely live), optimize them for YOUR audience based off of what they've told you they want (in analytics).
Make careful to optimise your video, just as you would your show notes, to assist YouTube (and Google!) in connecting your material with your audience. That is to say, they painstakingly write your descriptions, tags, and titles for keyword relevance.

To assist users discover what they're searching for, include timestamps (or chapter markers) in your descriptions.

You're creating eye-catching unique thumbnails that stand out (improving the curb appeal of your films!).
Some Best Podcasts on YouTube
Here are the ten best YouTube podcasts, in our opinion. Check them out to learn how to create your podcast episodes that look great on YouTube.
H3H3 Podcast
Ethan and Hi la Klein, who also own the H3H3Productions YouTube channel, are the producers of the H3H3 Podcast. Their typical YouTube account, on the other hand, features lighthearted and strange sketches as well as comic comments to videos. Politicians, filmmakers, musicians, actors, writers, comedians, and other YouTubers are interviewed on their podcast channel. The complete H3H3 Podcast is contained in each movie, which lasts between two and three hours. YouTube channel for the H3H3 podcast Ethan and Hila have a third channel called H3H3 Podcast Highlights, which is interesting. The full-length podcast videos are broken down into easily digestible chunks on this channel. What's the point of bothering if the entire podcast is already available? To take advantage of YouTube's algorithm, which is why this is one of the most effective YouTube podcasts.
Video titles on H3H3 Podcast include the interviewer's entire name, such as "Eric Andre – H3 Podcast #195." Titles on H3H3 Podcast Highlights include the topic, such as "Eric Andre on COVID." In addition, shorter clips are more likely to be shared.
The Church of What's Happening Now
Joey Diaz (a frequent on Joe Rogan's show) takes you on an audio journey through his ideas on… well, pretty much anything. His humour is filthy and abrasive, and it is only intended for adults. The majority of his guests are comedians who entertain you with road stories, on-stage explosions, and the antics of the party scene.
On YouTube, you may listen to the Church of What's Happening Now podcast.-.
Jenna & Julien
Jenna & Julien (that's Jenna Marbles, one of the most well-known and early YouTube celebrities) is a crazy, off-the-wall podcast that covers a wide range of topics. "You've come to the wrong place if you're looking for your everyday, typical, by-the-book podcast," they say. Their talks are bizarre, erratic, and frequently fueled by alcoholic beverages (if you know what we mean).
On YouTube, you may listen to Jenna and Julien's podcast.
One of the best things about one of the top podcasts on YouTube is that they frequently stream on Twitch while recording the episode. You may watch the show live while it's going on. If you leave a comment in the conversation, Jenna or Julien might respond!
Tiësto's CLUBLIFE
DJ Tisto's CLUBLIFE is a weekly radio show that used to air on Radio 538 in the Netherlands. It includes Tisto's selections of electronic dance music, such as progressive house, electro, trance, and downtempo. Other DJs also appear as guests. His radio show episodes have been turned into one of the top music discovery YouTube podcasts.
Tisto's CLUBLIFE podcast is available on YouTube.
The show is divided into two sections: 1) A combination of current songs, and 2) a variety of electronic genres, including Tisto's label releases. The next Monday, his broadcast was distributed as a free podcast and YouTube videos.
Watch the CLUBLIFE Podcast
Completely Unnecessary Podcast
On the Completely Unnecessary Podcast, Pat Contri and Ian Ferguson explore the latest in video games, movies, and retro game themes. They talk about what's hot in geek culture right now that's still hip and what's coming up next. Some episodes go into the impact of movies and video games on our life. They do it in a room filled with nerdy games and movie props! They take questions from the audience in some episodes.
Peter Schiff Podcast
Peter Schiff is an economist, a financial broker/dealer, an author, and a regular on national news shows. "I want to educate my audience on free market economics, as well as the concepts and benefits of individual liberty, limited government, and sound money," says the speaker. he says. His financial counsel will educate you and assist you in preparing for challenging economic times.
YouTube podcast by Peter Schiff
Peter Schiff does not record video footage in his studio, unlike other YouTube podcasts. Rather, he converts his audio clip into a video with a static image. This is a very easy way to get your podcast on YouTube with very little additional effort. (If you host your podcast with Castos, our YouTube Republishing service performs the same thing automatically for your episode.)
Art of Manliness Podcast
The Art of Manliness Podcast aims to assist men understand their lives, cultures, and selves in order to help them become better men. In order to reclaim the traditional values of manliness, they conduct in-depth conversations with renowned authors and philosophers. History, parenthood, self-defense, physical training, literature, and professional social skills are all covered in the presentation.
On YouTube, there's a podcast called The Art of Manliness.
The Art of Manliness Podcast, like other YouTube podcasts, employs a simple static image rather than a full video for each episode. The graphic depicts a photo of the host and the interviewee for the episode.
Ear Biscuits
Ear Biscuits is one of the most entertaining YouTube podcasts. It is hosted by Rhett and Link, a comedic duo. "Butter your brain with pop-culture criticism, personal experiences, and odd anecdotes," they say every Sunday. Each week, the two hosts and, on occasion, a guest have an open and bravely intimate chat.
Dear Hank & John
Dear Hank and John is a unique take on the self-help genre. It's a weekly comedic podcast in which the two hosts respond to listener queries regarding major and minor issues in life. They provide "suspicious advise." There are many valuable lessons to be learned here, despite the fact that both hosts admit they are unqualified to give any guidance. They'll also give you some of the strangest news you'll ever hear.
A Conversation With…
Philip DeFranco, a YouTube star, hosts a podcast called A Conversation With… He speaks with a diverse collection of professionals, authors, online celebrities, politicians, musicians, and anybody else he can find. DeFranco has a smooth, easygoing conversational approach that helps his guests feel at ease and willing to discuss hot and contentious topics.
Final Thoughts
Starting a YouTube podcast is a powerful way to create an audience, and it's a terrific way to extend your audience and make revenue for your show. And, to tell you the truth, it isn't all that tough.
For the best chance of success, like with any enterprise, it's critical to invest in the correct equipment and plan ahead of time. This entails devising a strategy, investigating which approaches will be most effective in achieving your objectives, and selecting the appropriate software. You've already started working on the content. All which is to be done is add a video element, whether it's a basic title card that stays static during the movie or a full-scale recording of yourself and your visitors.