Over the years, the definition of digital marketing has evolved in countless ways. A few years back, it used to be all about social media platforms and networking sites. However, today it has gone miles beyond that age-old concept. Nowadays it includes a variety of other activities like email marketing, content writing, advertisement campaigns, and a lot more. One such noteworthy activity is Influencer Marketing.
Influencer Email Marketing is a new marketing channel that enables businesses to collaborate with influencers to promote their business interests as well as acquire more fame and credibility in the market. That being said, this blog will teach you all about influencer marketing and how you can reach out to influencers. Besides, I will also include some influencer outreach templates which will help you reach out to influencers with ease.
So, let's begin!
IS INFLUENCER MARKETING WORTH A SHOT? 
That's what baffles most of the digital marketers out there. But we can't blame them too as influencer outreach usually requires a lot of funds and effort. But given the intense competition, it would be foolish to understate its role in fulfilling one's business goals.
💡 Generate personalized emails, blog articles, product descriptions, and ads in seconds using the power of A.I
All you need is a great strategy and a distinguished personality that can help you monetize the audience which is typically difficult to reach using traditional marketing techniques. Think of how many prospects you will be attracting to your business. An influencer usually has thousands of followers which you can also include within your audience circle. And who doesn't want more customers? More customers mean a better ROI that will not only benefit the business but also the influencer.
HOW TO WRITE AN INFLUENCER OUTREACH EMAIL?
It does sound quite simple but there's a lot more to it. The outcome is pretty appealing but it is not as simple as it seems. For a common man, it is all about contacting an influencer, paying them to promote their business, and boom! There are thousands of leads! But, in actuality, it is one hell of a task. You can't just rattle it off like it is a child's game. Luckily, I am here to assist you at every step.
Here's a step-by-step guide to create the perfect influencer outreach email which will ensure you a good positivity rate.
FIND SUITABLE INFLUENCERS
The first step in influencer marketing is to find the right influencers and reach out to them. And that's what takes the maximum amount of time. Blindly reaching out to influencers is not always the most effective strategy, and you should have a clear idea of what you want to do, who you are targeting, and what they are likely to be open to.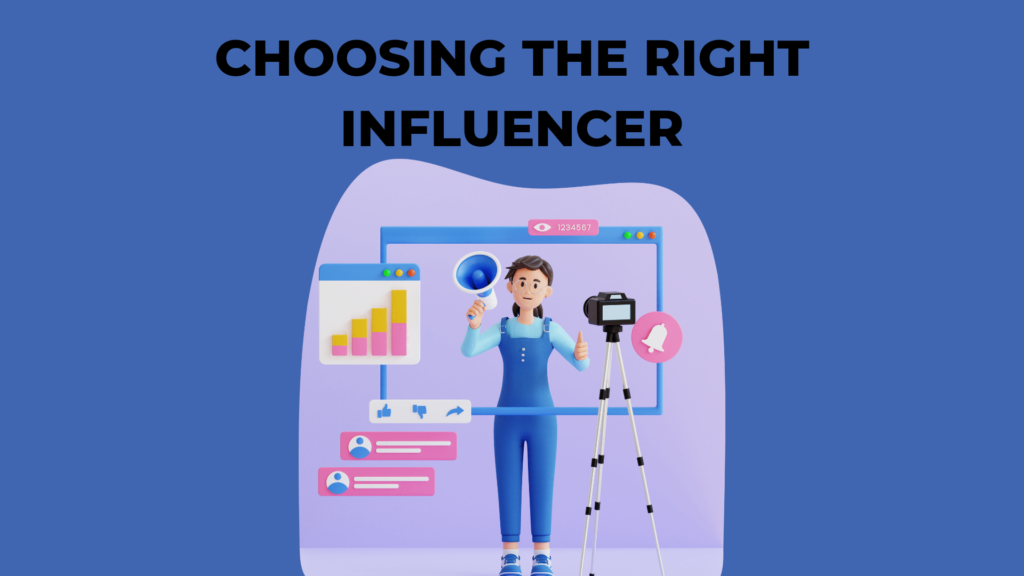 It doesn't matter how convincing your outreach message is or how great your business idea is. Collaborating with a personality that doesn't align with your goals or doesn't have followers in your niche means you just flushed all your effort and money down the toilet. Forgive me, but that's the best way I can describe it.
While searching for an influencer you have to keep a few things in mind. Firstly, you have to be industry specific. Yes, think of it like your service/product must be in some way related to the influencer who is going to promote your brand. For example, if you are selling headphones or earbuds then a popular music artist or someone who's been in the spotlight in that niche would be a great choice for an influencer. The reason is quite obvious. You will be able to attract the right kind of audience who are more likely to show some enthusiasm towards your brand.
Another piece of advice. Try to go for influencers who are popular but not too popular. Oh yes, you read it right. It is not always the more the merrier. Firstly, your outreach game needs to be exceptional as you are very likely to face tough competition from your competitors. Secondly, even if those influencers are ready to collaborate with you they will charge a hefty amount of cash. This is why it is best to stick to such influencers who are perhaps new to the industry but have a valuable amount of fan-following.
Once you have found influencers with profiles matching your requirements, you can shortlist a handful of them for your outreach. It is best to shortlist those influencers who are very likely to respond.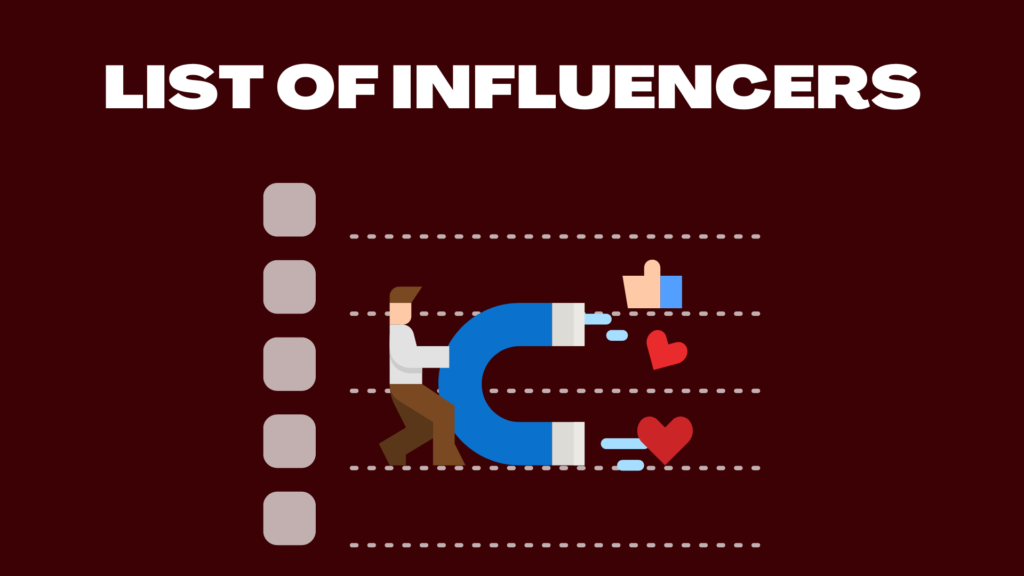 Before you reach out to influences, it is mandatory to do thorough research into their background and social media accounts. This gives relevant information that one can use to plan out their outreach strategies.
Besides, being aware of their interests and previous works will facilitate in striking up a conversation, or perhaps you can include that in your outreach email.
Once you are done gathering all the information, you can proceed to the last and final step which is to write an outreach email. Outreach emails can be a hard nut to crack. Especially when you are sending cold emails, the success rate is quite discouraging.
Anyways, that's what I am here for. While composing an email message, it is important to keep a few things in mind. Firstly, the key element of a cold email is to keep your message highly personalized. Remember all that information you have gathered about the influencer. Well, that's what it was all about. Beginning your email with a personalized note is what compels the prospect to read the entire email. To make it more personalized, you can talk about any recent achievement of theirs or you can talk about how you are engaged in the same field of interest as them.
The next step involves putting forward your purpose. For this, you must be clear about what are your goals. What is it that you want from that influencer? More publicity or new customers? Or do you want them to review your products? Do you want a collaboration? To become a brand ambassador Before writing the message you need to be certain about your goals. Then it will be easier for you to put before your message and ensure transparency in your communication.
Lastly, keep it brisk and start with a good subject line. Of course, no one loves to read lengthy emails and definitely not cold emails. So, yes keep it to the point. There's no such need for overly praising the influencer's work or boasting too much about your own achievements. Keep it short and subtle.
FREE INFLUENCER OUTREACH EMAIL TEMPLATES
So, those were some important things to keep in mind while writing an outreach email. Still confused? Thankfully I am in the mood to write some sample templates that you can copy and use for free. So let's begin, shall we?
First, let's say we have a product that I want an influencer to advertise on his social media accounts. So, here's how I will email him.
Hi, 
Myself (name) from (say, sports addict). I came across your profile and really liked the suggestions and tips you offer to young aspirants. 
We are really lucky to have people like you who are willing to share their gifts with others and guide them through all the stages of becoming a successful (maybe footballer). 
It is your untiring enthusiasm and influential personality which makes you an excellent choice for advertising our products. Not just that, I believe that our product is going to be very beneficial to your audience as it aims at eliminating the same problems that your audience might often encounter. 
Anyways, I would love to discuss more details with you over a call or text. You can reach out to me here (contact details)
Thankyou for your time!
With regards, 
(Name)
Wasn't it easy? With a little bit of praise and enthusiasm towards one's work, you can undoubtedly attract their eyeballs. The same template can also be used if you want an influencer to rate your products. You can include that you are sending a free sample to them and would like them to share their valuable opinions and reviews among their audience.
What if you are going to run a campaign and want an influencer to partner with you? Social media is a great source of promoting campaigns which means having popular influencers as a part of your campaign can give you extra publicity. So, why not include them in your campaigns? Take a look at this outreach email template that will help you reach out to influencers with the aim of partnering with them.
Hi, 
We have been planning to launch this new campaign that will focus on the problems that youngsters face trying to launch an online business. 
We believe that the kind of content you upload and share with your audience offers the solutions to some major problems that we are trying to address through this campaign. Owing to this, we would like you to partner with us and lend a helping hand in making this campaign fulfill its goals. 
In exchange for your help, we are willing to provide you with any kind of assistance that you might need to promote your content. We think this campaign to be an opportunity for both of us to acquire more publicity while at the same time we can help our audiences overcome the major obstacles that they face in their daily lives. 
For more details, please reach out to us at (contact details).
Thank you, 
(Name)
So, that was an influencer collaboration email. There's another thing you might need help with. Perhaps you would like an instagram influencer to test your products and offer suggestions to you. For that, you can use a template like this to reach out to them.
Hi, 
We have been working on (a product) for quite some time and have recently introduced it into the market with some latest features. 
I am writing to you as I would like to get to know your views on the newly-added features as well as any suggestions or improvements that you might like to see in the upcoming versions of our product.
The level of expertise you possess will help you truly understand the ins and outs of our product and predict whether it is going to be up to the expectations of our customers. 
Would you be interested to review it? If yes, we can send you a free sample that you can check out and send us back your valuable feedback. 
Do let us know your thoughts about it. 
Thank you,
(Name)
So, those were some templates that might come in handy in your next influencer outreach email campaign. Writing cold emails can be tough, especially for newbies, but with continuous practice, you can definitely get better at it. Anyways, I hope you found the above suggestions and templates helpful.
Before leaving, do share your thoughts with us in the comment section. Your feedback is highly appreciated.
All the best!
Writecream provides 30+ tools for generating tons of content within seconds! Use Writecream to generate product descriptions, personalized emails, blog articles and much more and that too for free! Our free plan provides 20 credits every month which helps you generate 10,000 words per month!
Isn't it amazing?
To get started, register here for our FOREVER FREE plan NOW!