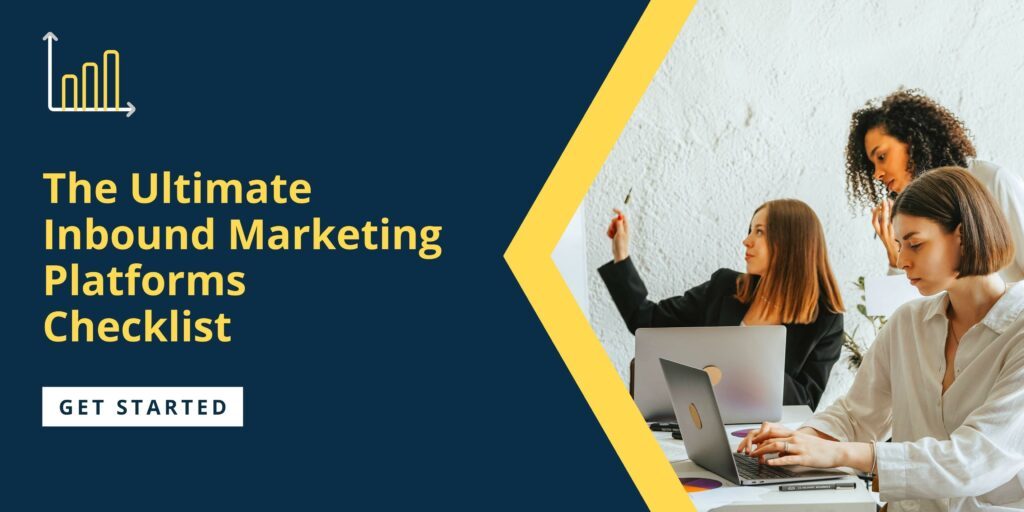 The purchase habits of people have changed dramatically as a result of the internet. According to surveys, up to 70% of the B2B buyer journey is completed online before a buyer engages with a sales agent. Information about products and services is now literally at our fingertips: a Google search, a peer LinkedIn or Facebook group, a Quora query, a Reddit thread, a blog piece, a free guide or white paper, etc.
Before even speaking with a sales agent, people study solutions to company problems and difficulties, discover prospective solutions, research those solutions, and narrow down their alternatives. Is your company using a modern marketing approach that puts it in front of potential consumers at every stage of the modern buyer journey? Is this something you're doing so that your company has a chance to be one of the finalists on your target customers' list of solutions? Are you ensuring that your sales team has a fighting chance of closing more deals?
In other words, are you using B2B inbound marketing to help your company expand and scale? And how well are you putting it into practice? We'll walk you through a step-by-step plan for launching, growing, and scaling a successful B2B inbound marketing program that will increase your sales pipeline by 300 percent or more in this guide.
What is Inbound Marketing?
B2B inbound marketing is a marketing strategy for aligning your business with how your target customers look for products and services today. It's a marketing methodology and strategy that helps businesses attract customers by providing solution-oriented content modeled to the buyer journey stages to guide buyers through the decision-making process and position your business as a reliable 'go-to' authority whose solution will help customers achieve their relevant business goals. This allows your company to attract its ideal clients, convert them into warm leads, convert them into paying customers, retain more customers, and develop brand champions.
💡 Generate personalized emails, blog articles, product descriptions, and ads in seconds using the power of A.I
Inbound marketing has a high return on investment, but it won't work unless you're prepared to adapt to the current buyer journey, create brand authority, and grasp the many channels to use when implementing your inbound marketing strategy. You can't just put a few blog entries on your website, share them on social media, and run a few social or Google advertising and call it a day. A well-defined persona(s), content strategy, content creation, content promotion, social media, SEO optimization, landing pages, marketing automation, email marketing, analytics tracking, and conversion rate optimization (CRO) are just a few of the moving parts in an effective inbound marketing program. The list goes on and on.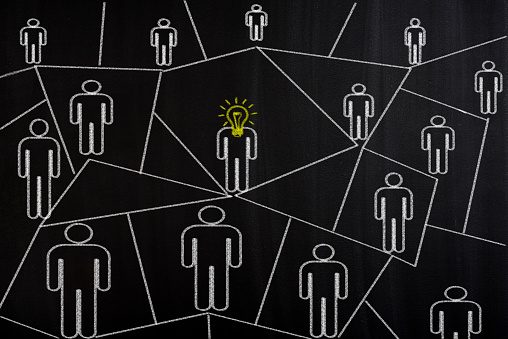 B2B marketing is no longer a checkerboard game. It's a chess game. To effectively address the main stages of the modern buyer experience, the parts of efficient inbound marketing must be applied in harmony with one another. You can invest a lot of time and money without getting results if you don't take a holistic strategy. Here's a checklist of strategies to employ to get the maximum output from your marketing efforts:
1. Streamline your Search
The Ideal Buyer
The development and mental construction of a "Perfect Buyer" for the company's product or service is one of the most critical and generally overlooked approaches for establishing an effective digital marketing campaign. This is a potential customer who would buy from the company regularly.
Who is the target market for the product? What age groups do they belong to? What is their motivation for requesting this service?
It becomes easy to construct and develop conditions that will take their search results from browsing to buying once you recognize the perspective and specific vision of that one Perfect Buyer.
Market Research
Looking into similar companies that offer the same products or services your company does, either directly or indirectly, can provide a wealth of information. Benchmarking their processes, defining their Ideal Buyers, and identifying untapped niches within the industry may all assist turn market challenges into marketing opportunities.
In most cases, a new business will face obstacles to entry into a particular market. Consider the company's strategy for overcoming these obstacles. Convert roadblocks into opportunities and weaknesses into assets. This is also a wonderful moment to examine your competitors' digital marketing strategies. To edge them out online, learn what they're doing, search for weaknesses in their techniques, and strengthen your website and marketing efforts.
Know who your competitors are!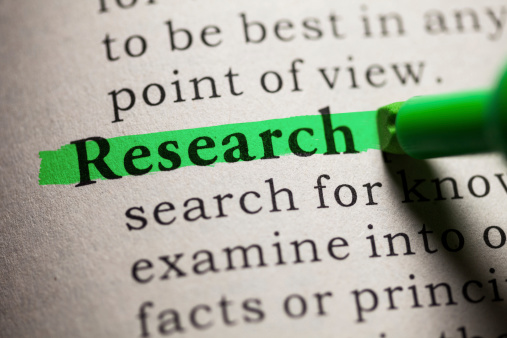 2. Launch a digital marketing campaign
Developing a Company Website
A professional-looking website should be the first step in any company's overall digital marketing launch. Depending on the firm's budget and talent, there are various hosting and construction alternatives. Content management systems, such as WordPress, are frequently the best method for small and medium-sized businesses to construct a great website.
A CMS allows a builder to select from several pre-made templates and then customize them with the logo, digital assets, and keywords gathered in the previous sections. This change will provide the organization with a distinct and consistent identity while preparing it for search engine optimization.
The website's design should be consistent with your company's logo, and it should speak directly to the demands of your Ideal Buyer. Always provide an easy way for the customers to contact you or make a purchase by being straight with your products, clear with your services, and always have an easy way to contact you or make a purchase.
For a marketable website, each of the following points should be regarded as a must.
SEO
Many elements go into how a site ranks in a search engine, and keyword placement and content relevancy have been crucial for much of the last decade. While they are still important for keyword search site identification, additional characteristics are emerging that are beginning to take precedence in many instances.
Search engines weren't always as sophisticated as they are now. Simply "stuffing" keywords into the metadata of each page could improve a site's rating. Those days, however, are long gone. Modern search engines are capable of much more than just keyword identification. The algorithms that decide search rank may assess a page's content and determine whether it is relevant and useful to a user's search. This necessitates the creation of fresh content and the development of a website now more than ever.
However, creating unique content isn't enough; you should also address your customers' issues and assist them in resolving them. Keep in mind that people use the internet and Google to look for answers. Your article should address their immediate concerns and provide a solution.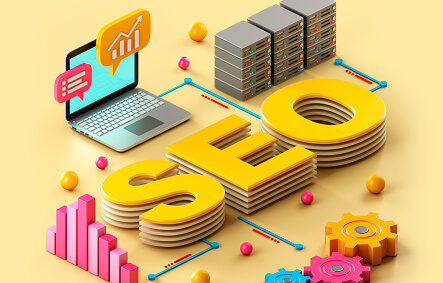 Keep an Eye on Your Traffic
Install plugins and use the site host's backend dashboards to track site traffic in real-time. This encompasses more than just the number of visitors to a page. It displays where the visitor came from, which link they used to get there, what times and locations drew the most traffic and other useful data for tracking the performance of a company's marketing strategy. Google Analytics is a free and effective website traffic tracking tool.
Accessibility of the Website
The term "website accessibility" is self-explanatory. It entails designing and building websites, technologies, and digital tools so that everyone, disabled or not, may use them. Anyone can understand, explore, contribute to, and interact with the internet thanks to website accessibility. Being web accessible is crucial to your business and complying with local regulations. Only 10% of the internet is currently accessible, which is a shockingly low percentage in today's world. All of your clients will be able to access your website and thus your products and services if you have an accessible website.
Links to Social Media Channels
There should be a list of all social media and product distribution channels on every site page, either in the header bar or in the footer. It should be easily accessible and visible on each page while remaining unobtrusive to the content.
Every channel and platform you control should, in theory, flow organic traffic back and forth, resulting in a web of interconnected media and action points. This improves the content's visibility and perceived authority, but it also aids in the conversion of visitors into buyers by seamlessly shifting them from information to purchasing sites.
3. Brand Development
Identify yourself
Knowing how to present the organization once you've established that Perfect Buyer and comprehended their perspective, it gets easier to identify yourself. 
An air conditioning installation and maintenance company might target dual-income households in a certain geographic area, using words like "efficiency," "speed," and "local identifiers." More than just logos and typography go into creating a company brand. It's a description of a company's approach to the world. It comprises a mission statement, an elevator pitch, and details how it outperforms the competition in its market segment. It is the "cause" and "why" behind what a business provides to its customers. You'll build a greater connection with your potential clients if you get this right.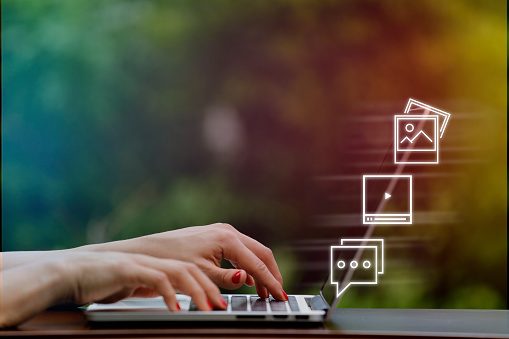 Social media strategy
While much of a company's digital presence will be pushed from its website, social media platforms like Facebook and Instagram are becoming an increasingly significant part of digital marketing. To give the image of a unified voice and tone, brand identity must flow from the home page to every social media platform and every external communication.
Make a plan for how and when you'll update each of these platforms. Unique and relevant content helps search engines rank a site or company higher in priority during keyword searches than its competitors. However, don't just pack keywords into your posts or share a dozen low-value items every day. Original and authoritative content once in a couple of weeks is enough to drive the algorithm in the company's favor.
Researching Keywords
A list of search engine keywords can then be constructed and assessed using the information gathered in the Perfect Buyer and Determining Identity sections. Increase website visibility and search engine ranking by using the proper combination of keywords that target the specific demography and identity of the market a company is aiming to attract.
The key to choosing the perfect keyword combination is how many other businesses are utilizing the same phrases. The higher the number of companies who use "mattress sale New Hampshire" as a keyword in their marketing campaign, the lower the response rate for everyone else who employs those same phrases. Match your Perfect Buyer's desires to terms that strengthen and bring attention to your Brand Identity.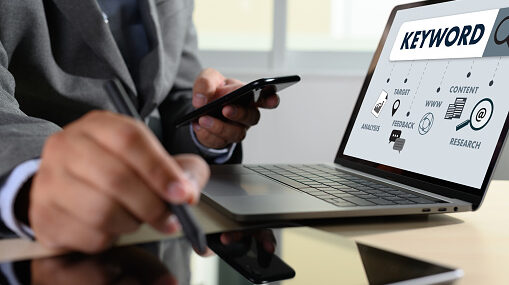 Conclusion
Inbound marketing for B2B has one basic goal: to attract visitors and convert them into leads who could potentially become paying customers. Inbound marketing done correctly can even help a B2B company grow. Your sales pipeline might increase by as much as 300 percent. While this aim may appear straightforward, it necessitates a thorough understanding of many concepts, the proper application of various tools, and the utilization of multiple channels and platforms. That is why knowledge is required.
Apart from that, appropriate planning, a strong strategy, and competent management are all essential. Some businesses believe that their in-house marketing team can handle these responsibilities. Those that want to succeed, however, should consider outsourcing. As a result, they have access to a capable group that no longer requires company training. They know what they should do and when they should do it.