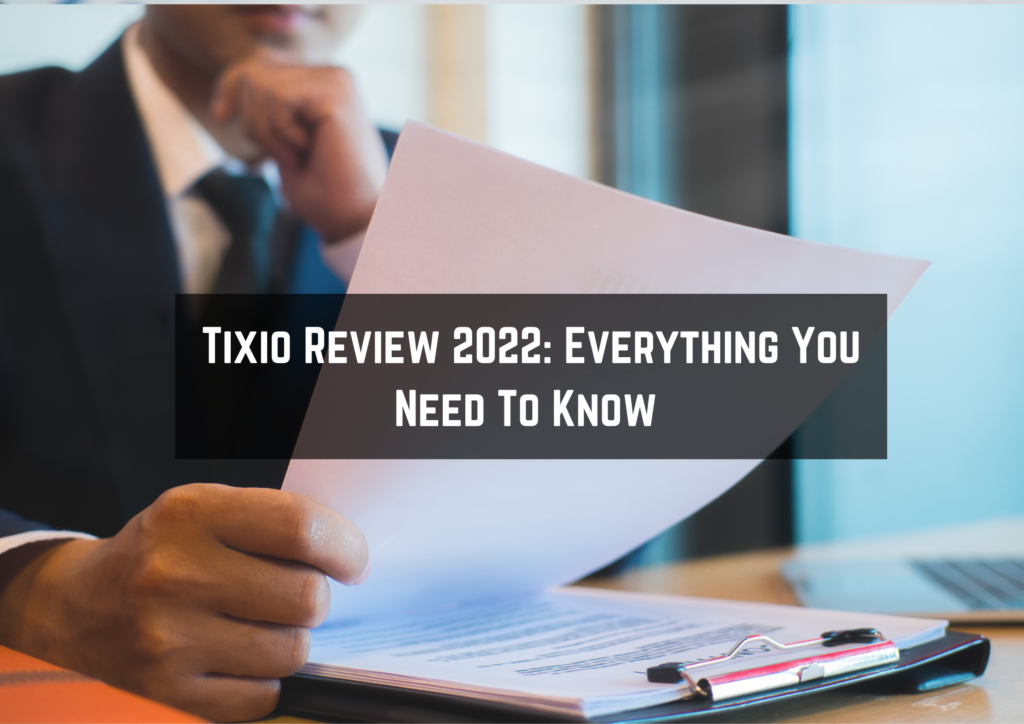 Technology is aggressively evolving which in turn has changed how businesses, both small and large-scale, manage their day-to-day tasks. Say goodbye to those days when managers had to juggle different tasks at the same time or when collaboration between team members was a time-consuming affair. With the onset of this highly digitized era, one can easily ensure the active participation of each and every team member. Thanks to Digital Workspaces, it has become a lot less time-consuming for team members to share and access every piece of information or work together simultaneously at a unified workspace 
That being said, this article is about Tixio, a virtual workspace that can help you centralize all your tasks in one place in no time. Don't worry, you will get to know all the ins and outs of its features, and pricing, as well as whether you should inculcate it into your day-to-day tasks. Keep reading to learn more!
Tixio: Online Workspace for your company 
As said earlier, Tixio is a digital workspace that assists businesses in keeping their everyday digital tasks organized. It was founded in 2016, by Torstein Gustavsen with an aim to help a company or a team to organize their files, data, and work all in one place while making their work more hassle-free, without the clutter and enjoyable at the same time.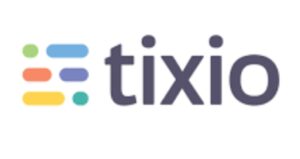 Tixio Uses
Now that we have a brief insight into what Tixio is, let's take a look at what purposes it can serve. 
💡 Generate personalized emails, blog articles, product descriptions, and ads in seconds using the power of A.I
BOOKMARK MANAGER:

The most impressive feature of Tixio is that it acts as a powerful bookmark manager for its users. We all know how cumbersome managing so many bookmarks can be. Well, Tixio is our savior! Tixio helps us not only manage all our bookmarks but also share them with our team members. Not just that, using Tixio you can also create a collection of all your bookmarks, open them all at once and export them.
CREATE A TO-DO LIST:

Sometimes we are so caught up that we constantly run out our time on certain things while inadvertently overlooking the most important tasks we earlier had in mind. However, that's not going to happen if you use Tixio. Why? Because you can easily create a "To-Do Checklist" which will help you keep yourself on track with the most important tasks of the day and get work done faster.
PREPARE QUICK NOTES:

Say goodbye to those days when you had to rush for your notebook and miss out on any important piece of information. With Tixio, you can easily organize and prepare quick notes of important information as soon as you hear or see it.
EMBED WEBSITES TOGETHER:

Isn't it quite a hustle to keep switching between different web pages while working? Well, thankfully, Tixio lets us embed all our important web pages together which saves us time from continuously switching sites while also being able to keep track of important updates altogether.
RSS-FEED:

You can easily stay up to date with all the latest developments as you can easily avail of the RSS feeds feature of Tixio. So, get notified every time there's something juicy happening with the topics that interest you. 
ADVANCE TASK:

Why use other tools for managing your daily tasks when you can get everything in one place? Tixio lets you easily share all your work with your team members while also allowing you to manage and track their progress.
TIXIO PRICING 
What distinguishes Tixio from its competitors is its wide range of plans based on the number of users wanting to avail of its features. Not just that, users can even choose to pay on a monthly and yearly basis.
 Tixio offers a personal plan to its users that is free forever and is suitable for those individuals looking to try out Tixio's features before going for a paid version. This plan allows its users to create unlimited boards, folder creations, and wikis to keep every important piece of information in one place. Besides, a user also gets access to unified search and Tixio lite.
This is one of the paid plans which is suitable for small teams and businesses. It costs $2 per user for one month on the other hand, if you choose to pay on a yearly basis you can get it for $20 per user for a year. You can also try it out for free. With this plan the users can get access to the Advance task feature, real-time collaboration on wikis, sync multiple drives, Tixio analytics, and template center. All these features in addition to the ones included in the free plan.
Last but not least, there is a team plan for mid-sized teams that can be availed for $5 per user each month. The same plan can be availed for $50 a year. This plan gives access to features like Tixio Insight, roles and access control, Tixio chat, task module as well as an admin dashboard for analytics. All these features in addition to the ones included in the basic plan. 
So, that's all about Tixio. What now? Still confused about whether it's worth your time? Why don't you try out any of the above-mentioned plans for free and check whether it caters to your needs. As per some users, they found the software really seamless and productive. Take a look at what its users have said about their experience.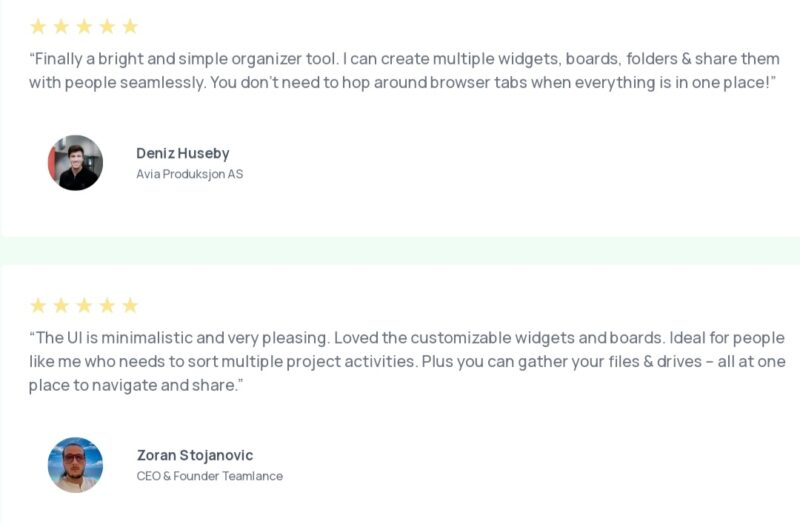 Anyways, that's all for now. I hope this article was successful in fulfilling its goal of providing you with all the needed information. If you haven't already started using digital workspaces, then it is high time for you to try out something like Tixio. I bet it will be worth it! 
Well, Thank you for reading! Good day! 
Writecream provides 30+ tools for generating tons of content within seconds! Use Writecream to generate product descriptions, personalized emails, blog articles and much more and that too for free! Our free plan provides 20 credits every month which helps you generate 10,000 words per month!
Isn't it amazing?
To get started, register here for our FOREVER FREE plan NOW!