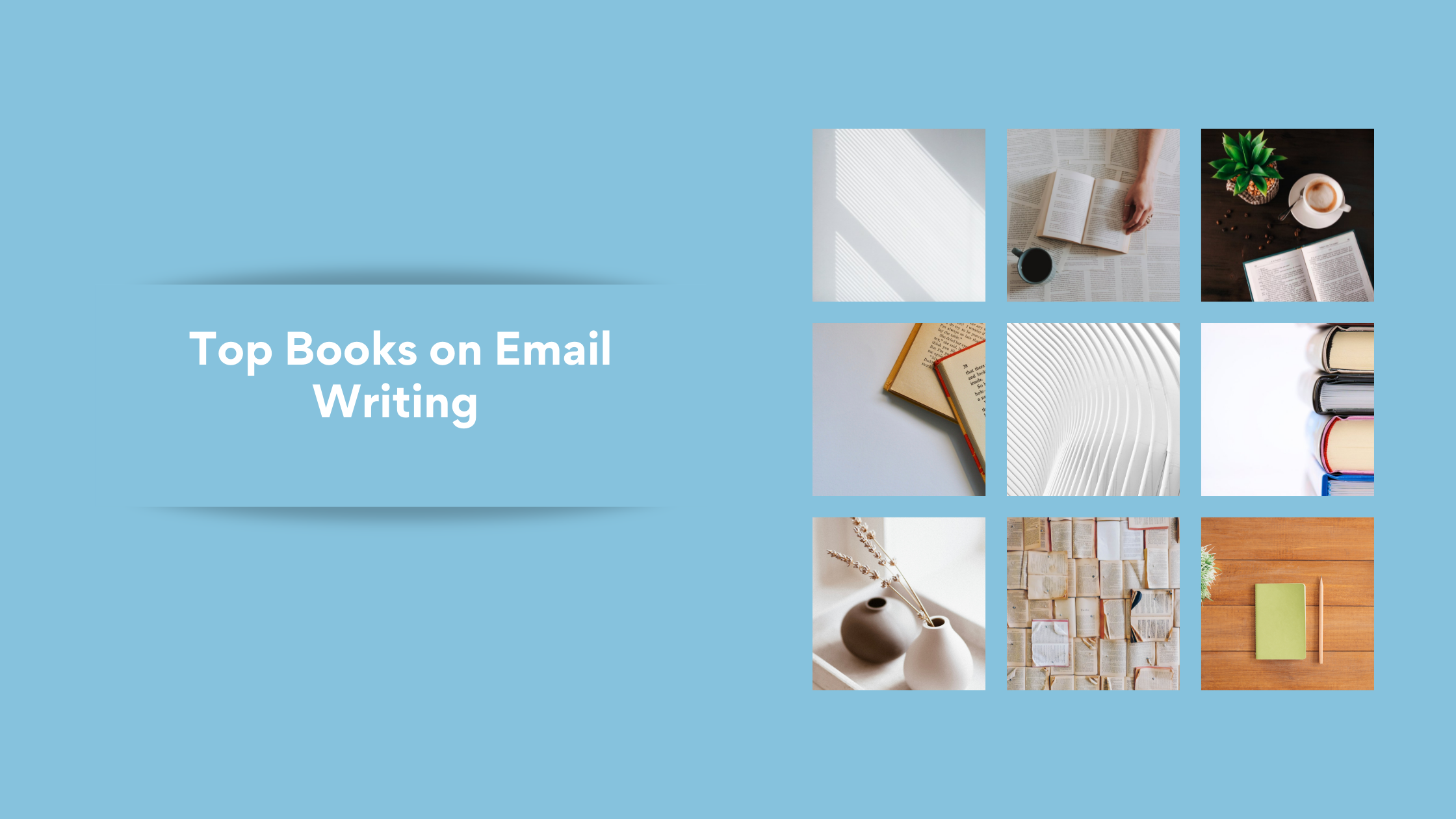 Email writing summary
People who have are part of the promotional communication have a huge responsibility on their shoulders. They must have very effective writing skills to impress their clients and customers. Copywriters must meet the needs of many individuals while being genuine to the product or service being promoted. It's a position that demands a person to turn dull, uninteresting data into interesting, thought-provoking text that conveys a core point. While you can learn the principles of writing and follow grammar rules, proficiency in this discipline comes from studying creative masters of the craft, psychology, and storytelling. Every business person needs to write well to be successful, and all the top businessmen have written books that have been fantastic to read.
The Best Books To Instruct You On How To Build Emails
1. Everybody Writes: Your Go – To Guide to Creating Ridiculously Good Content
By Ann Handley
People generally rely on new blogs or books to create content that will distinguish them from their competitors. One such book is Everybody, written by Anne Handley. She focuses on creating beautiful content that will attract and empathize with the readers. This guide also helps you beautifully cover small details. Everybody writes attracts new customers and can retain its current customer base because of the world we live in today and how important content writing has become. When you are into marketing, the social media posts you will create require some engaging content to please the audience. Our writing has the power to make us look smart or stupid. It can make us seem like we're having a good time, or that we're knowledgeable, or that we're trustworthy. However, it has the potential to make us appear mundane, disorganized, or downright uninteresting. That means you must carefully choose your words, write with economy and flair, and show genuine empathy for your clients. In her book Everybody writes, Ann Handley gives important strategies for creating content and getting designated results. These lessons apply to all the online assets and other social media.
AMAZON
Paperback Book Price: Rs.199/-
KINDLE EDITION: Rs.1600/- 
💡 Generate personalized emails, blog articles, product descriptions, and ads in seconds using the power of A.I
2. 1001 Ways to Write Great Fiction, Get Published, and Earn Your Audience
By Chuck Wendig
The road to becoming a successful writer is lengthy, treacherous, and riddled with difficult decisions: What is the best way to compose dialogue? How do I create a sense of dread? What should I be aware of when it comes to query letters? Where do I begin?
All these answers are given in Chuck Wendig's book. The book is named "1001 ways to write great fiction, Get Published, and Earn your audience". This book again provides valuable insights on writing and publishing. In her book, Chuck Wendig talks about
How to write a scene, an ending–even a sentence.
Blogging techniques, social media skills, and crowdfunding.
How to write an inquiry letter, talk to an agent and deal with failures and successes.
This book motivates all writers and will encourage many people to take up writing.
Amazon
Paperback Book Price: Rs.582
Paperback: Rs.1193
Beginners can turn into advanced email writers with these books
3. Wired for Story
The name of the first book is Wired for the author. This manual reveals how writers can use cognitive storytelling techniques to craft tales that ignite readers' brains and captivate them via every plot element. Wired for an author is a game-changer for anyone who wishes to become a writer. The majority of people today believe that the only way to write engaging content is by using beautiful metaphors, authentic dialogues, and interesting characters. By doing all of this, they lose sight of their goal, igniting the human brain about what is to happen next. If the reader isn't curious about what will happen next, the story won't hold interest and will lose value.
Amazon
Kindle Edition Book Price: Rs.460.29
Paperback: Rs.697
4. The Idea Writers: Copywriting in a New Media and Marketing Era (Advertising Age)
The next book goes by the name of "The idea writers: Copywriting in a new media and marketing era."
This book is helpful for anyone who wishes to understand the brand creativity business. One great headline or tagline could bring an illustrious career. Today's advertising campaigns are interactive, and the canvas of the copywriter is vast. The Tertiary Industrial Revolution has brought control to consumers and those who are actively involved in the brand's story. The art and science of advertising have evolved from creating a one-way message to drawing the audience into an ongoing conversation. The writers nowadays can push their brand narratives to new heights, which can engage the audience. This book highlights how the advertising industry is changing and provides valuable advice.
Amazon
Paperback Book Price: Rs.2124.15
LINK OF THE BOOK TO BUY IT ON AMAZON
5. Copywriting: Successful Writing for Design, Advertising, and Marketing
By Mark Shaw
This book covers writing for articles such as advertising, branding, internal communications, and direct. It is like a practical guide that provides case studies and interviews with experts. Copy creation is assumed by many as a natural talent. Many various techniques can be employed while writing content. This book teaches the art of writing great copy for digital media, branding, advertising, direct marketing, retailing, catalogs, company magazines, and internal communications.
AMAZON
Kindle edition: Rs.640/-
LINK OF THE BOOK TO BUY IT ON AMAZON
3 best class books that we recommend to most
6. D&Ad. The Copy Book (Bibliotheca Universalis): How Some of the Best Advertising Writers in the World Write Their Advertising
The global creative association D&AD includes so many examples from the past 15 years, which is a must for copywriters. Many essays from famous copywriters are also included, and this book provides valuable knowledge to the audience. The name of this book is D&AD copybook.
Amazon
Hardcover Book Price: Rs.1395
7. Hey, Whipple, Squeeze This
Hey Whipple, squeeze this book that has inspired so many copywriters and young creative minds in the industry. This new edition aims to bring beautiful brand stories into TV ads, radio, print, etc. Hey Whipple, Squeeze this! It will enhance the creativity of writers and help many raise their work.
Amazon
Paperback: $ 27.96
Digital: $ 37.02
8. A Quick Guide to Writing Better Emails (Better Business Communication)
A quick guide to writing better emails is another book. As the name suggests, this book suggests writing emails professionally and getting the responses you want. In the previous days, managers had secretaries who typed mails for them. The secretaries were very professional and used the right words and sentences. However, the current scenario has changed. After sending an email, a quick response is expected as necessary for the dynamic business. This book is also short due to the limited time you have. A famous quote goes by, "You may delay, but time will not." People don't have time to read through large texts about this quote.
AMAZON
KINDLE EDITION: Rs.297.36
PAPERBACK: Rs.3501
LINK OF THE BOOK TO BUY IT ON AMAZON