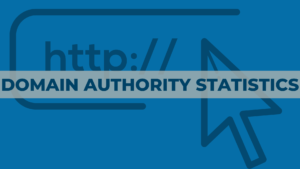 We all must admit that over the years, SEO has evolved in countless ways. Nowadays, it seems like one can never fully optimize their web pages. I mean, there are always a few things that need our undivided attention regardless of our niche or domain. Speaking of that, one such element is Domain Authority. Now, that's something that you are hooked on right now, aren't you? Well, I have been there too. 
What is Domain Authority Score?
Domain Authority, as we all know, is a score developed by Moz. Although it isn't considered as a ranking factor by Google, it does give some interesting insights into certain components of our website that need improvement. In a nutshell, Domain Authority score is a parameter used to predict the potential of websites to rank in the search results of a search engine.

Before we get into digging up data about Domain authority, let's take a look at some ways you can have a good domain authority score. Firstly you must create quality content as it is extremely crucial to higher score. Now that doesn't mean befooling search engines with lengthy articles just to have high domain authority. Remember both quality and quantity matters. Secondly, the number of inbound links can also get you a step closer to having a higher domain authority. Lastly, ensuring that your website is secure is what will help you increase your credibility in the long term besides having a authoritative website.
DOMAIN AUTHORITY STATISTICS AND FACTS

Now, if you are wondering whether you should devote your valuable time to digging into something like Domain Authority that doesn't directly affect your Google rank, then, pal, you have landed at the right place! This article contains some interesting statistics and facts about Domain Authority that will clear the fog for you, so buckle up as you are in for some nasty brainstorming!
💡 Generate personalized emails, blog articles, product descriptions, and ads in seconds using the power of A.I
To begin with, research shows that more than 70% of SEO experts check their site's Domain Authority every month. To me, that sounds quite reasonable, owing to the rat race in the search results, which never seems to end. Greater the domain authority, the better the odds of your website to outrank your competitorsin the serps. So why overlook such a critical metric that can pinpoint the loopholes in your strategy?
On that note, you ought to know that the majority of SEO competitors also check their competitors' DA scores besides their own. This way, you can ensure to not miss out on opportunities as well as evaluate your own website's performance to beat the competition.
What many amateur SEO experts wonder is how much time they need to increase their DA scores. Some even wonder whether they can improve their DA scores in a handful of days. Well, sorry to burst your bubble, but that's certainly not how DA scores work. A research shows that 42% of companies took more than three months to witness a noticeable increase in their DA scores. That does sound reasonable because DA scores are influenced by a lot of factors, like the quality of links and content you upload on your site. And that's not something you can do overnight.
It isn't surprising at all that 68% of marketers consider DA score as a metric to evaluate the backlink quality of their websites. This is because DA scores are affected by both the quality and number of backlinks. So, having a poor DA score might be owing to poor backlinks, and that means you need to start hunting for backlink opportunities to boost your DA score and improve your link profile.
71% of SEO experts believe that a DA increase of 5 is required to see a considerable increase in the overall site traffic. This happens as an outcome of more high authority websites linking back to your website. That being said, one can definitely conclude that DA has an indirect impact on the total site traffic. Perhaps not directly, but focusing on your site's DA score can cause a significant rise in site traffic.
Speaking of different industries, websites belonging to the social media and publishing sector have the highest average domain authority, which is 86.23. Next in line is the higher education field, with an average DA score of 78.67. Talking of business services, the average DA score of such websites is 67.04, while that of the consumer goods sector is 64.07.
Anyways that was all for now. I hope this article was successful in fulfilling its purpose of providing you with all the needed facts and figures about Moz's Domain Authority. Thank you for your time!
Oh yes, before you leave, please share your thoughts and suggestions in the comment section below. Good day!
Writecream provides 30+ tools for generating tons of content within seconds! Use Writecream to generate product descriptions, personalized emails, blog articles and much more and that too for free! Our free plan provides 20 credits every month which helps you generate 10,000 words per month!
Isn't it amazing?
To get started, register here for our FOREVER FREE plan NOW!