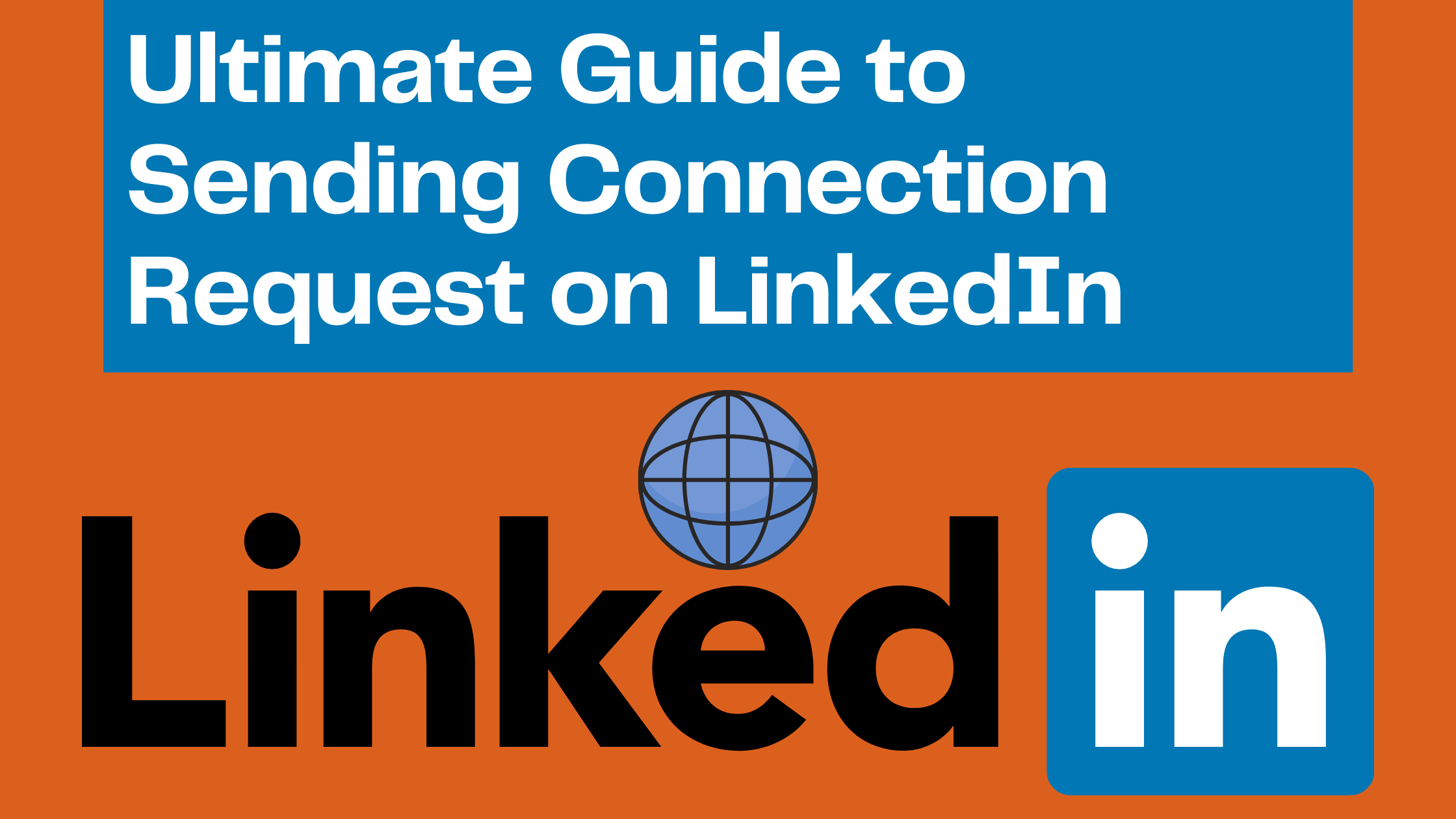 LinkedIn is a wonderful tool to interact with a wide range of people, from recruiters to influencers and users with similar interests. With 5,000 or more LinkedIn connections, more than 98 percent of sales reps fulfill – or exceed – their sales target. There are 61 million senior-level influencers and 40 million decision-makers among the more than 500 million users. When compared to Twitter and Facebook, LinkedIn generates 80 percent of B2B leads, and over 80 percent of marketers feel that LinkedIn is a successful lead generator.

As a result, there's always the possibility that some of your connection requests will be turned down. Connection Requests are a crucial first step in the LinkedIn marketing process. Connections assist you in making the most of your social networking. It makes no difference if you've met the person in person. Each new LinkedIn connection expands your second- and third-degree networks. You can connect with many people who are similar to the people you already know. Making contacts in your field will greatly improve your chances of landing a better job or employing the right people. Your Connection Request Messages represent the way you network and conduct business on LinkedIn and in life. A second "first impression" is created when the lead first goes through your LinkedIn page. There's no Connection Request Message that can save the chance you've just missed unless it's neat. That is likewise true in the opposite direction. Even if your LinkedIn profile is completely designed, a generic and irrelevant Connection Request Message will dramatically reduce your chances of being accepted.


How does LinkedIn Work?

You must first learn how the Linkedin Algorithm works before we can get into the fine gritty of building templates that produce results.
Two important aspects of LinkedIn:

Engagement
💡 Generate personalized emails, blog articles, product descriptions, and ads in seconds using the power of A.I

Relevant content

The new algorithm on Linkedin is designed to give personal connections more weight. You might follow an influencer, for example, but chances are you don't know them directly. It evaluates people you engage with on a daily basis to determine which postings are related to their followers on a more personal level. This is accomplished through the use of shares, comments, and reactions. When it comes to Linkedin engagement, interaction is crucial. The more you participate and communicate with others on the site, the more successful you will be.

So, how can you stay ahead of the algorithm and maintain engagement?

This is accomplished by:

Post Relevant Content

Recognize your target audience and offer content that they want to see. People also want to view a lot of pictures and videos. According to Hootsuite, photographs in postings are twice as likely to be interacted with, while videos are five times more likely to receive comments.


Encouraging participation

The Linkedin algorithm pays you for encouraging engagement on your postings. Involve your audience by asking them questions or soliciting their feedback on key topics.

Make your posts more visible

You can do this by include relevant hashtags in your post or promoting it on other platforms with a link so that people can see it.


Pick a specialization.

People like to delve into areas that are specific to them. So pick a niche, stick to it, and become an authority on the subject. You will gain a specialized Linkedin following as a result of this.


Personalization

Be as real as possible while developing your brand voice. Genuine and honest people gain a larger following and have better interactions. Be personable, friendly, and relatable.

How to Send LinkedIn Connection Request Message?

When you take the proper approach, you'll get the right result. First and foremost, let's discuss the various forms of LinkedIn connections.

LinkedIn users who are already in your network are considered first-degree connections. Messages on LinkedIn can be used to communicate with them. LinkedIn members who are connected to your first-degree connections are known as 2nd-degree connections. LinkedIn users who are connected to your 2nd-degree connections are known as 3rd-degree connections.

Connection Request Messages can be sent to 2nd and 3rd-degree connections. LinkedIn, on the other hand, gives you another way to contact members: LinkedIn InMail. LinkedIn InMails come in two forms: free and premium. Only members who have set their LinkedIn status to "Open to InMails" are eligible to receive LinkedIn free InMails. Any LinkedIn member can receive a paid InMail. Your LinkedIn package determines the number of premium InMails available to you.

Use the following template as a reference whether you're sending an InMail or a regular message.

Elements of a Successful Connection Request Message

Let's take a closer look at each of the elements.


Their initials

Begin with a degree of familiarity and specificity – use your prospect's first name to let them know that this communication is personalized to them. Avoid using"to whom it may concern" w hen sending LinkedIn prospecting messages, that doesn't create a good impression.


Your details

Make it simple for your prospect by not forcing them to click on your profile to see who is approaching them. This takes the focus away from what you're attempting to communicate. Introduce yourself immediately away so they can focus on what you've written rather than wondering, "Who is this?"


Mutual factor

Recruiting messages are fundamentally awkward, and coming across as completely unknown can amp up the awkwardness. By establishing some form of similarity, you may make your message feel a little more personal.
Buyers and consumers respond to LinkedIn messages from salespeople with whom they share connections quite differently than those from salespeople with whom they do not.

If you and the buyer have something in common, such as an organisation or an acquaintance, mention it right away. It will increase your credibility in their eyes, allowing them to relax their guard.


Be observant


Every LinkedIn prospecting message should have a focus point – something that made you want to send the message in the first place. This is usually provided by the prospects. Always keep in mind that sales communications, emails, and voicemails should be focused on the buyer, not on you, so show them that you respect their input and involvement. Do your homework and prove that you've done so by highlighting their actions and substance, such as contributions to social media groups, blog posts, or whitepapers.


Provide a resource

In many instances, you'll want to provide something in exchange for your observation. In those times, offer them something useful, meaningful, and relevant that will help them get better at what they do. This could contain things like a content item, an introduction to an expert, or a suggestion for more reading on the topic you're talking about. This immediately indicates your capacity to assist and add value.


Mistakes to avoid

Let's go over what not to do now that we know the best practises for LinkedIn connection requests. These are some of the most typical errors made when sending a connection request message.

Sending Template Connection Requests

You understand the worth of the individual you're contacting. They could be a high-profile B2B buyer with tens or hundreds of thousands of dollars in their budget. Alternatively, they could be a powerful thought leader with the potential to spread your message to a large and relevant audience. With so much at stake, you should put in the effort to develop a personalized message for each LinkedIn connection request you make. Yet so many connection requests are blatantly copied and pasted, with merely a "Hello, your name" beginning as a hint to personalization.


Not providing a reason for people to connect

In events, since you're all in the same place at the same time, you can get away with talking to just about anyone. Striking up a conversation at the bar or approaching someone at a post-conference cocktail is normal. You shouldn't connect with anyone until you have a credible reason to do so, and "selling something" isn't a very credible reason.


Making the Mistake of Comparing Networking with Selling

Selling and networking are not synonymous. Networking can put you in front of prospects, and those prospects could turn into leads later on, allowing you to sell to them. On the other hand, a LinkedIn connection request is not the place to make a sales pitch. In other words, don't anticipate a lot of responses or interactions if your initial message is all about your product and how you'd like to schedule a demo.


Connecting up with Viewers

It's tempting to send a connection request as soon as you realize someone has browsed through your profile. However, it's not a good idea. You have no idea why they looked at your profile in the first place; it could have been a complete accident. Furthermore, they would have made you a request if they wished to connect with you. That's not to say you shouldn't try to interact with these folks; it's simply that "I noticed you looked at my profile" isn't a good enough reason.


Top DOS and DON'TS for Connection Request Messages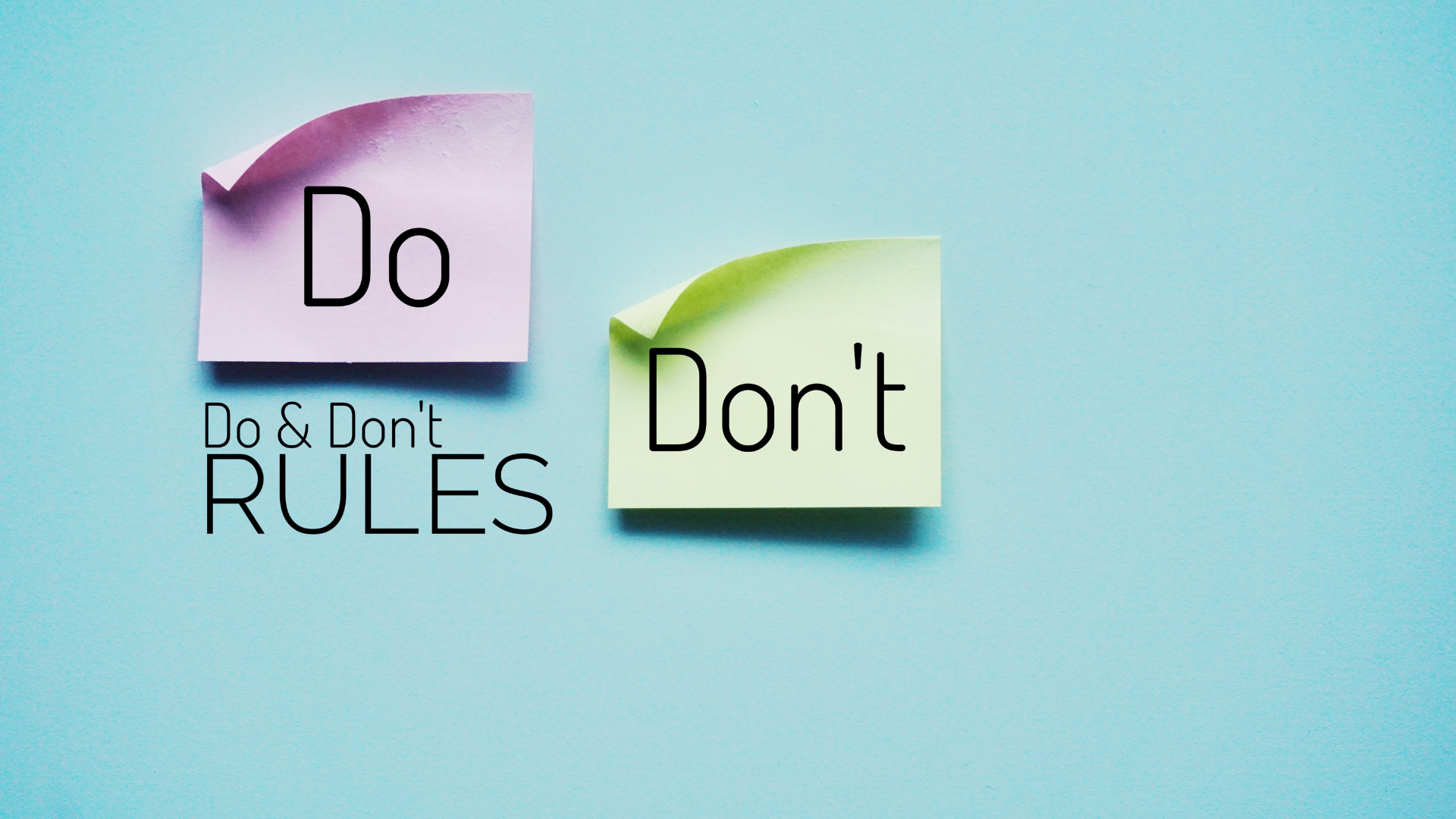 When sending Connection Request Messages on LinkedIn, following a few basic standards enhances your acceptance chances and keeps you out of LinkedIn jail. To be specific, it just takes a few people to decline your Connection Request and click "I don't know this person" on LinkedIn to be reported.

Considering common sense isn't always common, here are the top 10 dos and don'ts to consider when composing a LinkedIn Connection Request Message of 300 characters or less.


DOs:

Personalize your Connection Request Messages to make it obvious why you'd like to connect with them
Write catchy lines to grab their attention
Include a hook or call-to-action so that once you've been accepted, you can pick up where you left off in the discussion.
If there is space, give a brief introduction;
Maintain a professional attitude.


DON"Ts:

Sending generic or blank Connection Request Messages is not recommended.
Avoid making personal references or compliments that aren't connected to work or that are controversial.
Don't talk primarily about yourself and your experiences.
It's best not to sell right away.


Templates you can refer to on different occasions

Before you begin, keep in mind that writing a high-quality unique Connection Request Message can take some time at first. But believe us when we say that the end product is well worth the effort. Also, don't be hesitant to try something new. Get innovative, write a copy, and test it till you're satisfied with the results.


Mutual contact


Greetings, [firstName],

I've discovered that you're linked to [mutualConnection]We collaborated at the [company] on a project, and I enjoyed every minute of it! Anyway, I see we work in the same [business], and I'd love to add you to my network.
You're establishing a link between two people. It means you didn't merely stumble across that person on LinkedIn. There's a connection between you two as you both work in the same/similar industries. It could be catchy since you're making room for more conversion – either because of your shared connection or because you operate in the same business.


Start by complimenting


Hello, [firstName]!

I wanted to let you know that I enjoyed reading your blog and was impressed by how intelligent, sharp, and well-written it was. You're doing a fantastic job of establishing yourself as an EdTech thought leader!

You stated that employing cloud-based data storage solutions will be much more cost-effective in the long run than using on-premise systems.

Do you believe higher education institutions are nearing a tipping point where embracing new solutions will become a need rather than a nice-to-have?

Best,

Some of your prospects will produce thought-leadership content that might be useful as a platform for constructive discussions. You can amaze them with your knowledge of their place and show them how much you regard them by showing interest in their opinions with this message. Selectivity and consideration are the keys to this one. You must read the articles they've written and be ready to debate particular points they made. This message template is meant to start a conversation, but you should expect a lot of back and forth after they react.


Recruiter


Hello, [first name]I recently noticed that you work for xxx recruitment firm. I've worked in the marketing field for several years as a marketing expert.

If you have the opportunity, I'd appreciate it if we could talk and see if you have any openings that would suit someone with my background.

Thanks a lot in advance.

Best, [Your initials]

Someone you met at an event


Greetings [firstName],

It was a pleasure to speak with you at the [eventName] when. What you do at currentCompany] sounded amazing, and it inspired me greatly!

I'd like to keep up with your efforts on a regular basis.

Thank you in advance for taking the time to connect!

Best [youName]They'll be flattered that you recalled them and what you discussed. o and that you referred to a specific occurrence. They'll have a sense of admiration for the as g enuine compliments are appreciated by everyone. Since you've both attended the same event, you're most likely in the same or related sectors.


Passing along the content


Hello [firstName],

I thought your blog piece about the cybersecurity risks that have arisen as a result of the widespread adoption of remote work was fantastic. I was reading an article by Austin Berlier on how penetration testing is changing as more people work from home and thought you might be interesting.

Here's a link to it: [link].


I'd love to hear what you have to say!


Best,[yourName]This LinkedIn messaging technique, like the last one, is aimed at initiating meaningful dialogues. If you notice someone expressing interest in a subject — whether through social media or content creation — try to take advantage of it. Send them information that corresponds to whatever they seem to be interested in, whether it's written by you or someone in their industry. Again, thoughtfulness is the key. If your recommended content appears to be uninteresting or pointless, they will not read it. So choose your words carefully and always leave the conversation open-ended.

.
Someone you admire but don't know personally


Hello, [first name]I've been following your work with [Company name] over the last several months, and I'm blown away by how much you've accomplished in such a short period of time!

If you have the time, I'd like to learn more about your work and how you came to work on this particular project.

Best wishes,
[yourName]


Hello, [first name]We're both in the xxx group, and I always look forward to reading your contributions. They are both useful and entertaining to me.

It would be fantastic if we could stay in touch so that I could learn more about your work.

Thanks,
[yourName]OR

Greetings [firstName],

I noticed you enjoyed Name's topic post as well. His/her work is one of my favourites. I was able to put some of what he/she said into practise.

Well, I'd like to contact with you.

Best [your name]


Alumni


Greetings [firstName],

I noticed that we both finished school one year apart!

Getting into [xyz] school was arguably the nicest thing that has ever happened to me. [Your thoughts on the school].

I would really like to connect with you!

Best [yourName]This template is effective because you've bonded over a common interest in school, so it means you'll have a topic to discuss after you've connected. You're exhibiting that you've done your homework and contacted a LinkedIn user for a specific reason.


A Former Colleague


Greetings [firstName],

From 1999 to 2001, it was a pleasure to work together at GX. Can you image if we had to go back to working on those massive computers? Your computer troubleshooting abilities were the best in the office. If you have the opportunity, I'd love to follow up with you and learn more about your new work at Microsoft.

Best [yourName]You'd think that everyone you've ever worked with would remember you, but if you worked for a large corporation, just held the job for a year or two, or it was a long time ago, your connection requests may be declined. There's a simple solution: Explain when, where, and how you collaborated with someone.


Someone You'd Like to Collaborate With


Greetings, [theirName],

The social marketing plan you devised for Bella Bru Coffee Shop really impressed me. I'm a small business owner myself, and I'd want to hire you for a comparable project. If you're interested, please contact me and we'll set up a phone call to discuss timelines, prices, and scope.

Let's collaborate in futre!

Best, [yourName]Perhaps you're attempting to launch a side endeavor and need to employ a graphic designer. Perhaps you're a software developer looking to work with someone who has a lot of experience with a specific coding language. Perhaps, like the writers who approach me, you want someone with whom you can bounce ideas and exchange opinions. The trick is to be explicit about the type of relationship you're looking for. You'll want to know immediately if they're not interested so you can move on to the next potential prospect.


Conclusion


Being able to compose an exceptional connection request message is a terrific place to start if you want to enhance the amount of quality connections you obtain on LinkedIn. You may increase your chances of developing a successful LinkedIn network by following these recommendations and guidelines. Don't forget to write to us in case this blog helped!