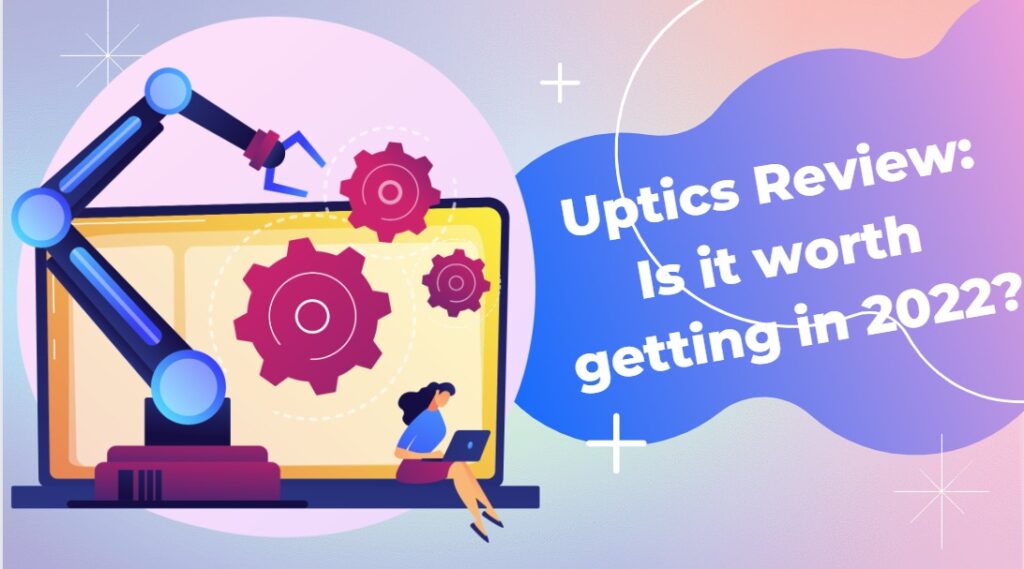 Uptics Review:
Nowadays, every business strives to automate its work operations regardless of industry. Sales are not an exception, either. Reps can save a lot of time thanks to automation. Sales teams employ automation tools to automate every step of the sales process. More effectively, from lead generation and nurturing to closing.
Let's examine Uptics, a sales automation application that has to be reviewed so that you may all understand it before using it.
What is Uptics?
Uptics is a comprehensive sales automation CRM platform that assists B2B businesses with speedy outbound campaign launches, lead nurturing, deal pipeline filling, and revenue development. With your Gmail account, you may quickly connect to this tool. Therefore, you can connect your SMTP server, Microsoft (or virtually any other mail provider), your Gmail account, or both.
How Does Uptics Software Work?
To help you convert more consumers, you can choose one of the seven tested pre-built Cold Email and Lead Nurturing sequences. There are several battle-tested templates included getting you going.
💡 Generate personalized emails, blog articles, product descriptions, and ads in seconds using the power of A.I
At any point during the sequence, you can add tasks. For instance, if your prospect has requested more details about your services, you must prepare them before phoning them or sending the following email. The subsequent step in the series will be carried out once you have completed your part of the work in the order.
Features
Customize Email
The emails can be customized to whatever you desire. You can alter an existing email or write a brand-new email for the B variation using A/B testing. Therefore, It provides unique email customization to its subscribers.
Smartlist
You can quickly distinguish between active and inactive leads using the Smartlist feature. You can configure the Smartlist for
Sets goals and Checks Statisticsprivate use or team-wide sharing.
You may use this CRM tool to set goals for your entire team and measure your progress toward meeting them. From your dashboard, you can check all essential statistics such as Emails sent (by each user), Leads converted, Your deals in the pipeline, and New Leads added.
Easily Assign Tasks
Before sending the following email or text, you may easily assign or reassign the tasks to each salesperson. Also, when someone opens your emails, clicks the links, or answers, you will be notified.
Increase Inbox Rate
Perfect for B2B marketers, sales agencies, and businesses that offer B2B services. Increase inbox rates with built-in A/B testing while sending emails to unlimited recipients.
Uptics Pricing
There are five price levels for Uptics. Users of the Uptics automation platform can also sign up for a free trial. The monthly expenses for the beginner pack are $99.00, the growth pack is $199.00, the scale pack is $299.00, and the last Rocketship gives a demo before revealing the monthly cost.
Reviews
1. G2
Uptics has received 4.2 stars out of 5 on G2. Here's a detailed review.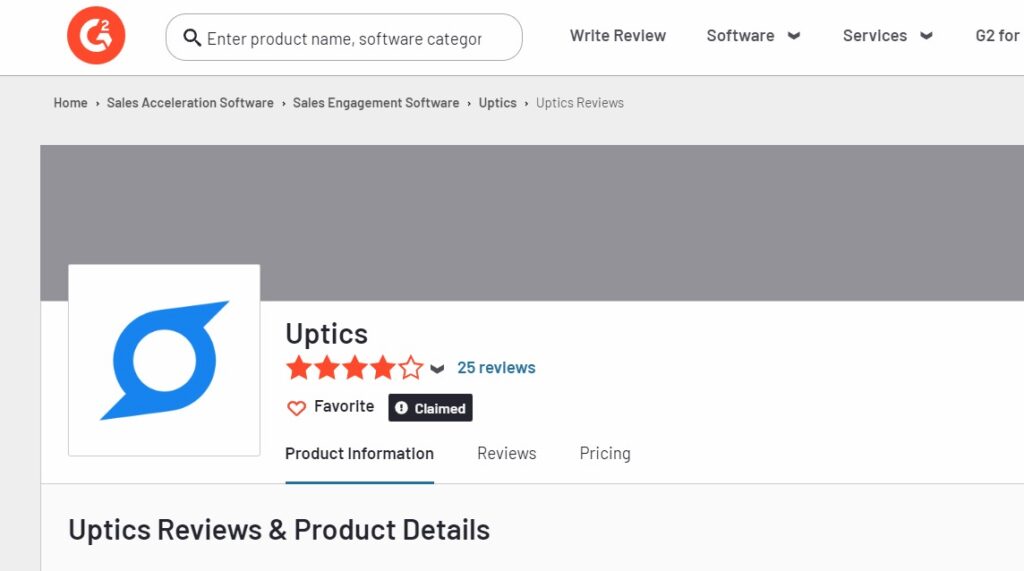 2. Trustpilot
Uptics has received 3.6 stars out of 5 on Trustpilot. Here's a detailed review.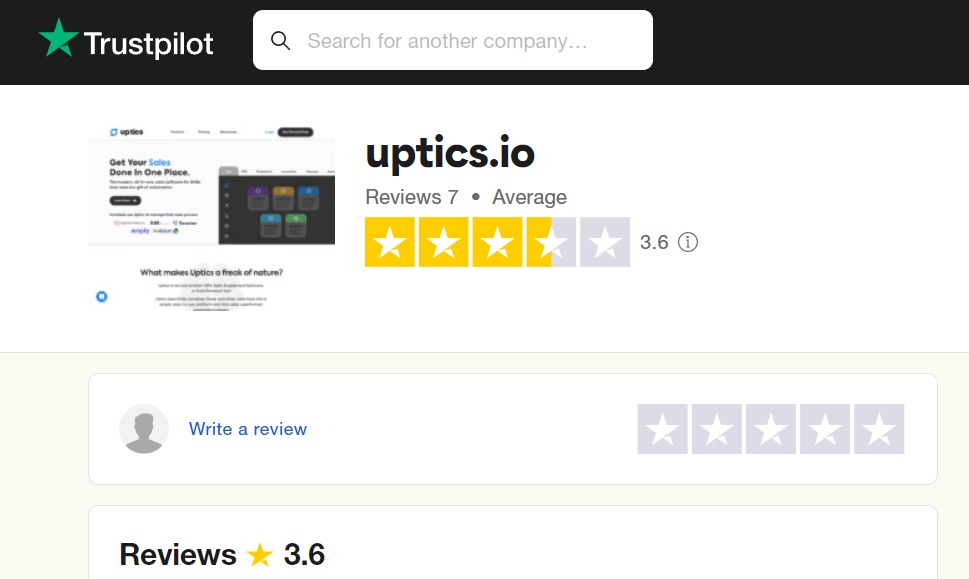 Conclusion
Software for sales automation comes in a wide variety. The key is picking the appropriate one based on your technical know-how, financial constraints, and business needs. Therefore, our all-in-one sales and the go-to tool is Uptics. It is the secret to resolving all of your mentally taxing circumstances in sales operations. Examine the most important details in great detail and more forcefully eliminate the contradictions in the minor issues. Above, I've covered all the details you need to know about the tool.