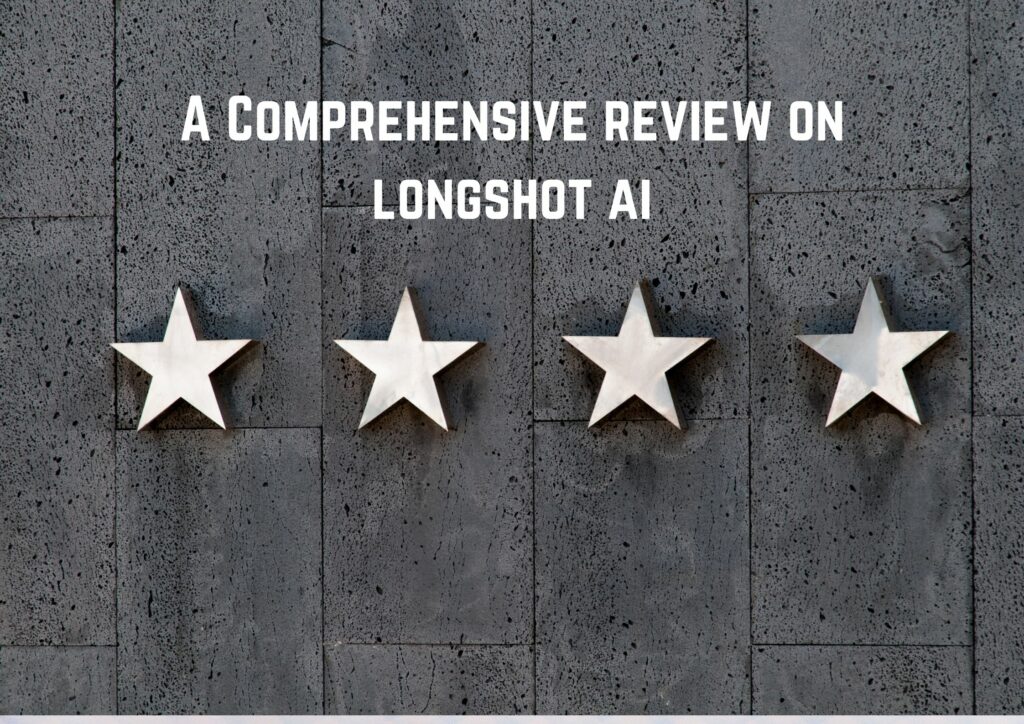 'Content is the backbone of your business!' So why compromise on it? Why squander hours over writing an article and then later find out that it did not work out. You know what content writers like you are looking for these days? They are looking for automated tools that use AI to generate content.  
If you are one of those content creators who use AI to generate content, then you must have heard of Longshot AI. Even if you haven't, no worries, because in this article, I will give you all the ins and outs of Longshot AI and also tell you about some of its best alternatives.
WHAT IS LONGSHOT AI?
Longshot AI is an all-in-one solution to your content needs. It harnesses the power of Artificial Intelligence to cater to the different needs of its users. The best part about it is that you can generate superior quality content in just a few minutes with a handful of ideas.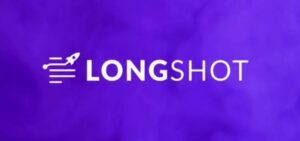 WHAT ARE ITS USES?
The one feature that makes Longshot AI compatible with every individual is its wide range of tools. Say goodbye to those days when you had to look for different tools or search for people specializing in a particular form of content. Longshot AI has solved that problem. Here's a list of some of its most important tools that every website owner or business needs: 
💡 Generate personalized emails, blog articles, product descriptions, and ads in seconds using the power of A.I
It uses AI to elaborate your ideas. So, now writing long-form articles is just a piece of cake.
Using this feature, you can easily break down your piece of writing into frequently asked questions.
One of the most tedious tasks is writing a blog introduction. Now, it is simple as you have AI doing it for you. 
Using AI, you can easily generate compelling product descriptions and reviews. 
This feature helps you write highly personalized sales emails for your prospects.
I must admit that plagiarism does sound abhorrent. Well, now you can easily avoid it using Longshot AI.
This feature helps you write the perfect meta descriptions for your sites.
Well, these are some tools that every content creator needs. Besides, Longshot AI also has other tools like 'Paragraph Shredder', 'Bullets To Text' , 'Video Description', and 'Rephraser' to serve different needs.
WHAT MAKES LONGSHOT AI SO SPECIAL?
Let's get to the point! You must be wondering if Longshot AI is worth a try or not, isn't it? Well, here are a few reasons why Longshot AI is worth a try!
Think of how much time you need to generate SEO-friendly content for your website, from spending hours gathering information to writing a long-form article. And that's not the end of the story. After you are done writing, you need to check your article for plagiarism, write a meta description and find suitable keywords. Quite exhausting, right? 
Instead of spending so much time, you could simply use Longshot AI, which can do all these tasks in a matter of minutes. 
Think of how much money you would have to spend on hiring an experienced professional to write all your emails, articles, and other stuff. Compared to that, Longshot AI is a more cost-effective alternative. 
Its basic plan is free of cost and suitable for beginners who want to try it out. It gives access to 10 credits per day and long-form content generation.
Then, there is a pro plan that costs $29.90 a month. It is highly suitable for small teams and individuals. It gives access to 1000 credits which means about 55k words a month. Besides, it gives unlimited access to topic research, and you can easily add an additional member by paying $7 a month. There is also a 14-day free trial included in this plan that gives you full access to all its features.
Lastly, there is an enterprise plan that gives you access to a lot many features in addition to the ones offered by the pro plan. Some of its noteworthy features are unlimited credits, collaboration features, and niche selection. And all that for just $89.90 a month! Besides, you can add additional members at $39 each per month. 
The last and most distinguishing feature of Longshot AI is the accuracy of the content it generates. For example, the Fact Check feature can ensure that the generated content is factually accurate. 
WHAT ARE ITS DRAWBACKS?
Like everything, Longshot AI, too, has its cons. One of its major drawbacks is that it isn't available as a mobile app. This can be a problem for small-screen users. 
Another thing that might hinder its effectiveness is that it does not support a lot number of languages. Besides, there's another problem that some users might face is that its AI sometimes provides more output than needed. 
THE BEST ALTERNATIVE TO LONGSHOT AI: WRITECREAM
In some aspects, Longshot AI is surely a great way to overcome all your content problems, but I have a better solution in mind. Have you heard of WRITECREAM?
WRITECREAM is a software that also uses AI to fulfill all your content needs. It has a bunch of tools that can generate a wide range of content depending on the needs of its users. You must be wondering what makes it different from Longshot AI, isn't it? Let's find out!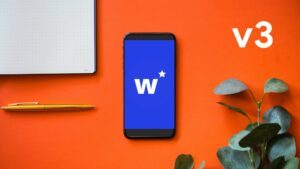 DISTINGUISHING FEATURES OF WRITECREAM
It integrates with WordPress using Chrome Extension, which saves a lot of time. 

Unlike Longshot AI, it is available as a mobile app which makes it more user-friendly for mobile users.

It can turn your articles into podcasts. Yes! It is possible! Not only that, but it can also create voice-overs out of your text. 

The best part about using WRITECREAM is that it is one of the cheapest AI-powered software available in the market. There's even a free forever plan that gives you 20 credits.

Lastly, there is a 'Quora Answer Assist' tool that helps you answer the questions on Quora.
So, these were some distinguishing features of Writecream. Longshot AI is not a bad choice for content creators but it is more logical to go for a tool like Writecream that gives access to additional features with comparatively lower prices.  
Using Writecream, you can very easily save valuable time and money. Unlike several other AI software available in the market, Writecream is known for generating the desired content, which is not only holistic but also readable. Do try it out and let us know your thoughts!
Writecream provides 30+ tools for generating tons of content within seconds! Use Writecream to generate product descriptions, personalized emails, blog articles and much more and that too for free! Our free plan provides 20 credits every month which helps you generate 10,000 words per month!
Isn't it amazing?
To get started, register here for our FOREVER FREE plan NOW!