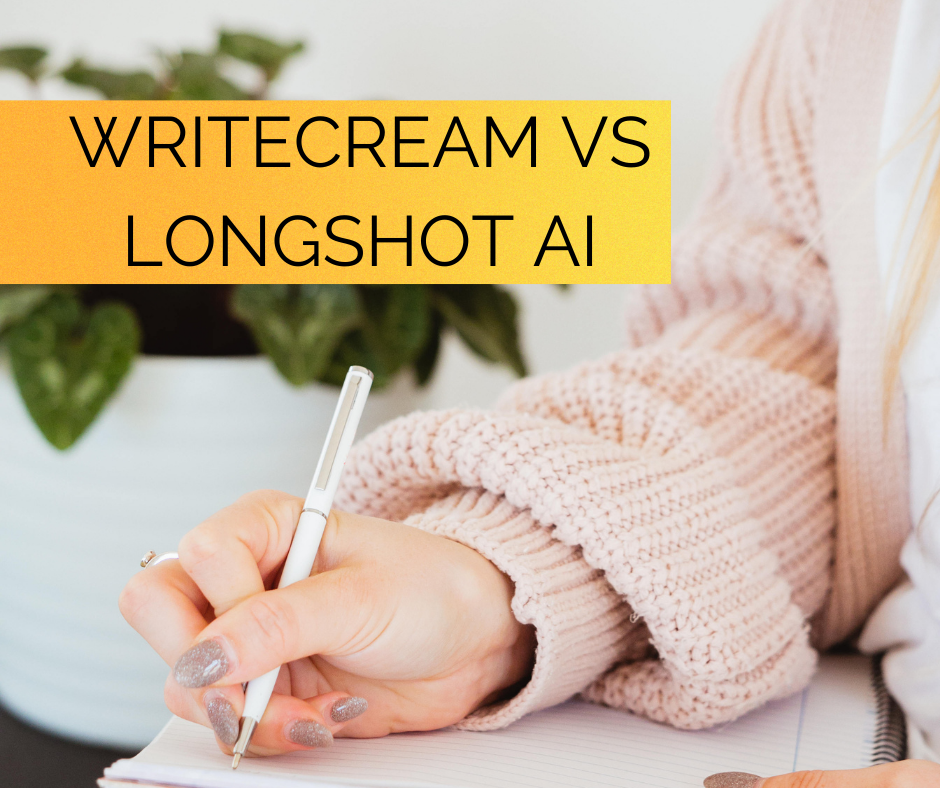 Artificial Intelligence, known as AI, is one of the futuristic and modern concepts taking the world by storm. And most recently, we see it patched with content writing, one of the other most thunderous concepts taking the world by storm.  There is no doubt that artificial intelligence is coming, and slowly everything will be assisted by its core concepts. And at the heart of businesses' marketing strategies and product promotions lies content writing. Writing any form of content can be an important element of any business or service from its very inception.  
Writing content that is specifically SEO friendly is one of the drivers of content published on the internet. Artificial intelligence is taking the front seat when it comes to this. Several AI-friendly software tools write tailored content for you on various topics. These tools limit themselves to this, but they also provide keyword trend analysis, SEO optimized work, and a range of different ways you can patch content, efficiency, and artificial intelligence all in one. 
Writecream and Longshot AI are two tools that fall under this umbrella of content assistants to help you write long-form content efficiently. We will explore these tools and compare and analyze them to choose the smarter and more rewarding platform.  
Longshot AI 

 
Longshot AI is one such tool that bridges both artificial intelligence and content writing to help you write long-form content. It uses artificial intelligence to give you a "comprehensive writing experience." It's commonly known as a writing wizard and provides assistance and the supportive edge to write on various topics and templates that can act as guides.  
💡 Generate personalized emails, blog articles, product descriptions, and ads in seconds using the power of A.I
Features of Longshot AI 

 
Creating long-form content is said never to be easier if you have Longshot AI. Longshot AI has 25+ features powered by the technology and smart futuristic outlook of artificial intelligence. Listed below are 10 of their most popular functions and how they help.  
Rephraser
The rephraser tool helps rephrase your content but keeps its authenticity intact. 
FAQs


This tool helps generate a series of common questions that you can ask from your original content.

Text extender


Sometimes, it may be difficult to extend content to fit certain frameworks required to write long-form content. The Text Extender tool elaborates your content to fit these requirements. 

Headline


Longshot AI generates a Headline with this tool for your content. 

Blog Insights


This tool summarises your content into a gist of relevant bits. 

Fact check


This tool checks the factual accuracy of your content. 

Claim Detection


The AI detects any kind of false detections and suspicious claims in their long-form content.

 

Product Copy


This tool creates a relevant product description or product review for the content you create.

Blog Ideas


This tool generates relevant ideas and topics if you run out of blog ideas. 

Meta Descriptions


AI creates meta descriptions for your long-form content easily.  

 
 Though these are just their first ten popular features, there are 10+ more that can help make your writing experience easy and magical.  
Pricing

 
Since we've delved into what Longshot is and it is ten most popular features, it's time to look into the pricing plans of Longshot AI. Given below is a pricing card of the platform and the features in each segment.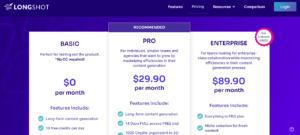 There are three plans available, and the following are the features of each plan. 
 1. Features of the Basic plan 
Long-form content generation

 

Ten free credits per day

 

Access to topic research

 

Authenticity & Fact-Check plugins

 

Niche AI for fresh content

 

Collaboration features
2. Features of the Pro plan 
Long-form content generation

 

14 Days FULL access FREE trial

 

1000 Credits (equivalent to 50-55K words) per month

Unlimited access to Topic Research

 

Authenticity & Fact-Check plugins

 

Additional members at $7/month each

Everything in the PRO plan 
Niche selection for fresh content

Unlimited credits (FUP applicable)

 

Collaboration features

 

Dedicated customer support

 

Additional members at $39/month each

 
Longshot AI has a portfolio of clients who are well reputed and use their service to meet their long-form content writing needs. They are B2Brain, Times Internet, Westlake University, Pixis, and Teliportme.  
Writecream

 
Writecream specializes in content generation, almost similar to Longshot AI, helping you as an aid and tool to easily write what your mind wishes to. You can change your copy and writing game drastically with Writecream. 
Writecream uses the magic of advanced machine learning to write copy for you. These could be for Google ads, landing pages, email outreaches, content to post on blogs, LinkedIn personalizations, etc. they boast a variety of functions in their belt that range from caption creation to long-form content.  
Features of Writecream 
Personalized Icebreakers: They personalize cold emails, LinkedIn connection requests, InMailss, and Backlink Outreaches. On sending prospect credentials, their AI scans and generates compelling content that will bring in responses. 

 

Long-form Editor: Generate long-form content like blog articles and video scripts in minutes. Writing a 1,000+ word article takes less than 30 minutes using Writecream

 

Latest Technology: Writecream also uses GPT-3 like Shortly AI, generating plagiarism-free outputs.

 

Ads: They also produce Facebook ads, Instagram ads, and Google Ads. With the click of a button entering the company's name and what it does, Writecream creates ads instantly.  

 

Articles & Blogs: Writecream can produce Long-Form Editors (A.I Article Writer), Blog Ideas, Intros & Outlines, Blog Heading Expanders, Blog Conclusions, and Compelling Bullet Points. 

 

SEO & Copywriting: In this arena, Writecream can produce the following:  Feature to Benefit, Before-After-Bridge, Value Proposition, Website Title & Sub-Headline, SEO Meta Descriptions 

 

Social Media: White cream can produce content for podcasts, voice notes, video scripts, special media post captions, social media product reviews, quora answer assists, etc.  

 
Pricing

 
Writecream provides four plans at different rates per month for various features.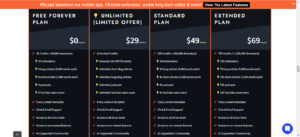 Pricing & Feature Comparison

 
Before we review these platforms, we must compare their pricing and features. The next section will also compare output quality, interface efficiency, and customer support.  
1. Pricing
Pricing-wise, Writerceam seems to be a more economical option than Longshot AI. Another perk that Writecream has is the customization of plans. Writecream also provides a detailed list of haves and have-nots directly, while Longshot focuses first on the functionality aspect of every plan. [Text Wrapping Break]While Longshot AI might boast a bunch of long-form content help, Writecream boasts a larger, more varied palette of any sort of content creation. [Text Wrapping Break]
2. Features
A feature that holds the trump card over Longshot AI in Writecream is that the latter supports 75+ languages that can help tailor content. Multi-lingual support is available across all their tools, including the long-form editor (A.I Article Writer), cold email icebreakers, LinkedIn icebreakers, image, audio, and voice-overs. Longshot AI is fluent in 8 languages (English, French, Spanish, Italian, German, Polish, Dutch, and Portuguese
Another trump card that Writecream holds over Longshot AI is that its platforms short-form content, and targeted needs like caption creation, marketing taglines, meta descriptions, etc. While Longshot AI might only support long-form content such as blogs and articles, Writecream is the clear winner.
User Interface

Steps to follow on the Longshot AI user interface for creating content:

Log in to your account.

Once you log in, you can start drafting your content from keywords, blog ideas, templates, etc.


Another option would be to go home first and then click Blog on the left side.

Once this is done, click Research and enter your subject to know the current analytics and what is trending concerning your topic.

Next, click Headline to view the list of headlines generated by the AI. Then, click Outline to generate subheadings relevant to your blog post. 

Now click Generate & Improve Blog, and in a few seconds, your blog is ready. 

If you feel your blog is too short, you can choose the "write more" option to generate more content via phrases and keywords.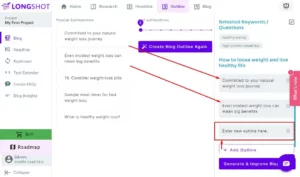 Steps to follow while creating content on Writecream:
Sign up for a free account on Writecream.

Choose the sort of content you want to create based on the multiple use cases that the platform provides.

 

Start creating content for free!

 
Interface-wise, not only does Writecream provide more options, but it also follows an easier pattern to write with.  
Comparing the two Longform editors, Writecream seems to have an interface that is easier to navigate when compared to Longshot AI.  
Reviews
Writecream has a rating of 4.8 stars on G2, a peer-to-peer business software review website headquartered in Chicago, Illinois. Most of its reviews are positive and say that it is a content creation champion. Some reviews comment on its credit system-based subscription plans and user interface design. Still, they are happy with its artificial intelligence-supported writing tool, its main function.  
On Trustpilot, another Danish review website Writecream has peaked at a 4.8-star rating and has 110 reviews deeming it excellent. Reviews read that it is a great investment and comes in handy while writing cold emails effectively and well-written content. 
With 47 reviews and another 4.8 review rating on Capterra (a free online marketplace vendor serving as an intermediary between buyers and technology vendors within the software industry.) Reviews read: quality of writing and output and multilingual support are great assets. Some say that sending a lot of traffic bans the account and the credit system is a blaring con.   
Longshot AI's reviews on G2 dot com are as follows:  
It has a 4.5/5 rating and 34 reviews. The top review reads: 
"Longshot is one of the newest content AI tools I have used. Found some good features in this AI. Long-form content writing is very impressive, and the continuation of the long-form output is also good. 
It has a free trial to test the output, and it gives many features access to the free trial."
The con mentioned is: "It provides only ten credits in the free trial. It needs more short-form tools like its competitors. Sometimes, this tool's long-form output quality is not satisfactory."
On Capterra Longshot, AI has a 4.6/5 rating and 22 reviews. It is said to be the "fresh and authentic" tool to help your long-form content writing and reading be the AI that works for YOUR niche.  
Following are its Pros:
"I think the company is in its infancy, but as time goes, they are adding more and more features that keep on improving. Overall they are doing a good job, and just hope that it keeps getting better." 
"The team is amazing, and the developers are working on the right things. I love this tool over the other popular ones out today." 
The Niche feature provides good results for me, so I'm pretty happy. Among other features that I think are crucial for AI, writers are the Fact Check and Claim Detection features." 
"I've been a long-time user of LongShot AI and have been very happy with the results. I'm a professional content writer and happy with the output." 
Following are its Cons: 
"There are no configurations or technical expertise required."

 

"The main thing that I don't like is that I can't turn it from light to dark. I would prefer dark mode over the white interface."

 
"And that white UI, man, it hurts a night owl like me."

 
Tutorials 
Longshot AI has a helpdesk feature on their website. This has two elements to it. It has videos as well as suggested articles. The content assistant also has a blog page where you can find further work and details about the tool.  
Here is the user interface of the helpdesk feature in Longshot AI :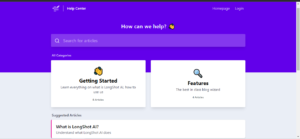 Writecream's User Help
On its onboarding page, Writecream has a dialog box on the bottom right that works as an assistant and guide to on-boarders on the website. They have redirected articles to frequently asked or visited questions and queries related to their website and integrated tools. This helps users navigate through the website and the tools and their functions.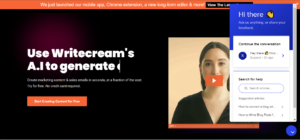 Conclusion

 
In comparing both Writecream and Longshot AI, you can say that not only does Writecream host several varied functions that may be more palpable for a business, but it also has an easier-to-navigate and simple style. No doubt, Longshot AI has several features that may help long-form content and content in general. Writecream seems to have a better hold on the concept of it. Even concerning the reviews, Longshot AI may seem rather bleak compared to Writecream. With artificial intelligence slowly dominating the content writing field, it is important to make the right decision while choosing a tool that helps the effectiveness and efficiency of how your content turns out and will contribute some returns to your business or service.  
For this, the right AI-backed smart and futuristic tool that will headstart your content game and make it easy to manage and stellar is Writecream. It is the most effective and smart choice with a whopping 4.8 average review on a leading peer review site, great customer onboard screens, and instrumental customer support.