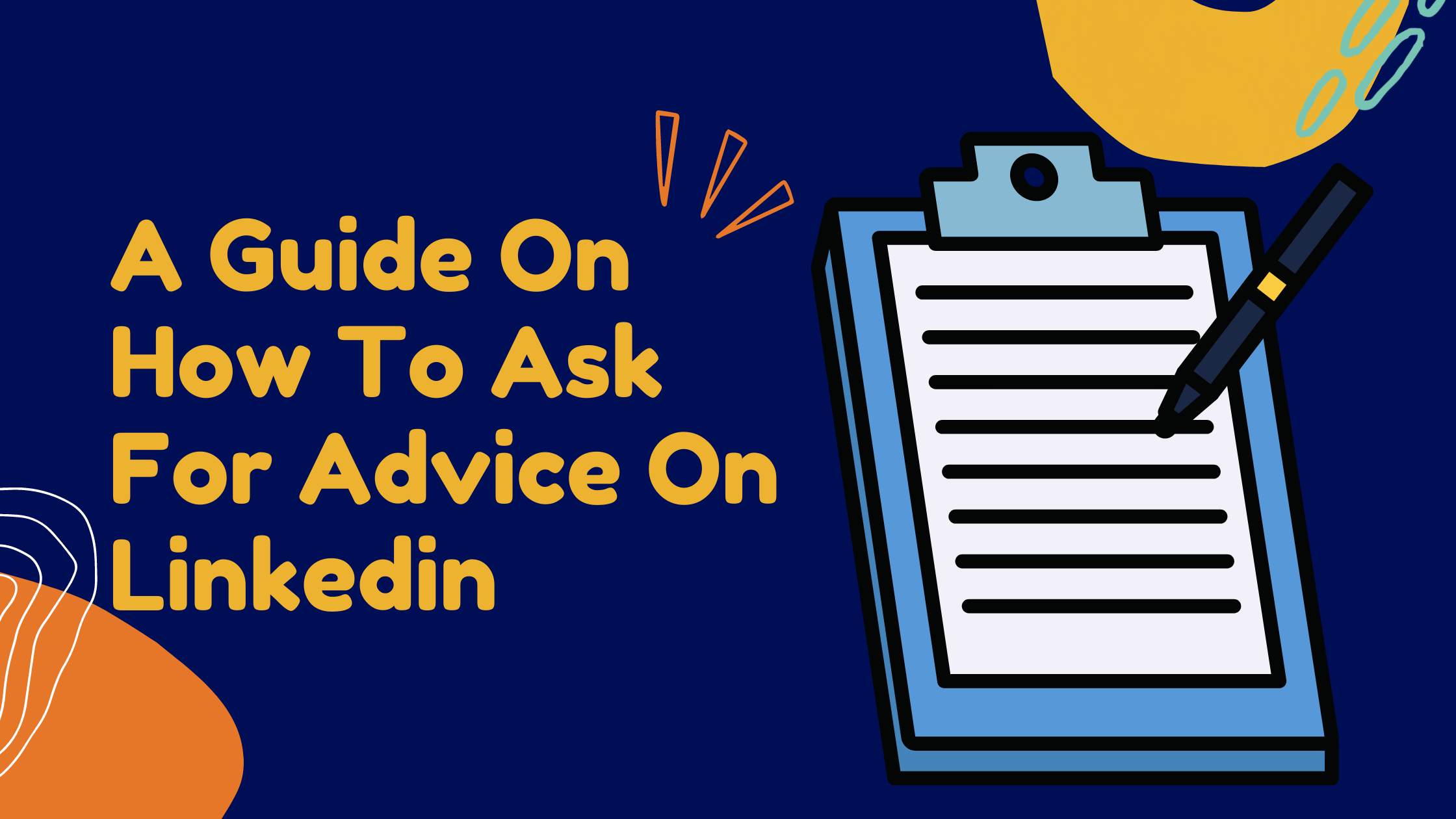 In order to stand out of the crowd and attract attention from other professionals, recruiters, etc, it is evident that having an updated LinkedIn profile is a no-brainer. It usually doesn't take a lot of time to keep your account updated and precise but the dividends you gain are unparalleled. Let's take a look at some key pointers to keep yourself visible and stand out to a recruiter or an employer.

Mention your skills:
This is the most important factor among various others that will help you reach out to the people you need in your professional career. Keep updating them as you move ahead in your career and try various keywords as well.

Profile picture:
Upload a photo that suits one for professional requirements and make sure that it is a recent one. It helps you make a good first impression on the person viewing your profile.

Add a convincing professional title:
Similar to the profile picture, your title is another aspect of your profile that helps make a good first impression. Apart from that, it can also set you apart from your peers if you write a convincing title instead of a generic one.

Now that we have managed to create a compelling LinkedIn profile, lets get into the more complicated part of reaching out to a mentor on LinkedIn.
💡 Generate personalized emails, blog articles, product descriptions, and ads in seconds using the power of A.I

A mentor will basically help you in networking, training and also guide you whenever required. And in order for them to help you, the questions you raise has to be precise and specific. Here are a few tips to keep in mind the next time you send that important message to a potential mentor.

An easy way to get to know the person better as well as learn from them is by asking them about their experiences. Enquiring about their experiences and the type of hardships they faced in their life and career will let them open up to you and you might possibly find a few really good pieces of advice to follow as well. They might have even encountered circumstances that are very similar to the ones you face in your work life. You can use their answers and plan your future route.

Enquiring about the moments that they are proud of is another way to pick up some great tips to help you. For every successful story they share, you can go a bit deeper and ask them questions that will compel them to narrate to you the approaches they had adopted during those times. Logically, you would like to use those tips in your career as well.

Asking your mentor about yourself is also a great way to learn the aspects of your professional profile which need improvement as well as learn about the ones that are already strong. You can take this feedback and address the ones that you need to work on. They might be even able to help you by providing resources to improve yourself.


Finding a mentor for different career stages:

Although finding a mentor is in itself an arduous task, once you do find the right individual to guide you, the benefits you can get are unparalleled. But you need to make sure that you find the right person as well i.e. someone who can understand your circumstances and obstacles from your perspective. In order to do this, we need to understand that different stages of our career demand different mentors too. Having different people to reach out to at different points of our career will help us optimize the benefits we could achieve from them. Ideally, I would suggest looking at your career from three different time stamps i.e., early career, mid-career, and advanced career.

Early career: You will usually find a lot of people trying to give you advice at this point of your career and filtering them is necessary if you want to get the best advice only. On the brighter side, you will also meet experienced individuals who might be your supervisor or manager. If this is the case you should try to get the most out of it as it will help you even in the later stages of your career. Since you are quite young as well, reaching out to peers on LinkedIn will also be extremely beneficial at this point.

Mid-career: At this juncture, the most important skills that you will need are social and relationship skills. Everyday interaction is something that will help you improve on this and I suggest finding someone who is at the same point in their career to be your guide. You can reach out to your peers or even someone senior on LinkedIn and get to learn a bit more from them as well.

Advanced career: Well at this stage of your career, it's probably time for you to be on the other side of the table, and by that I mean to be the one giving advice to younger professionals. The valuable insight that you could provide that stem from your experience might be exactly something that another young individual might need.


Things you should not do while seeking a mentor on LinkedIn: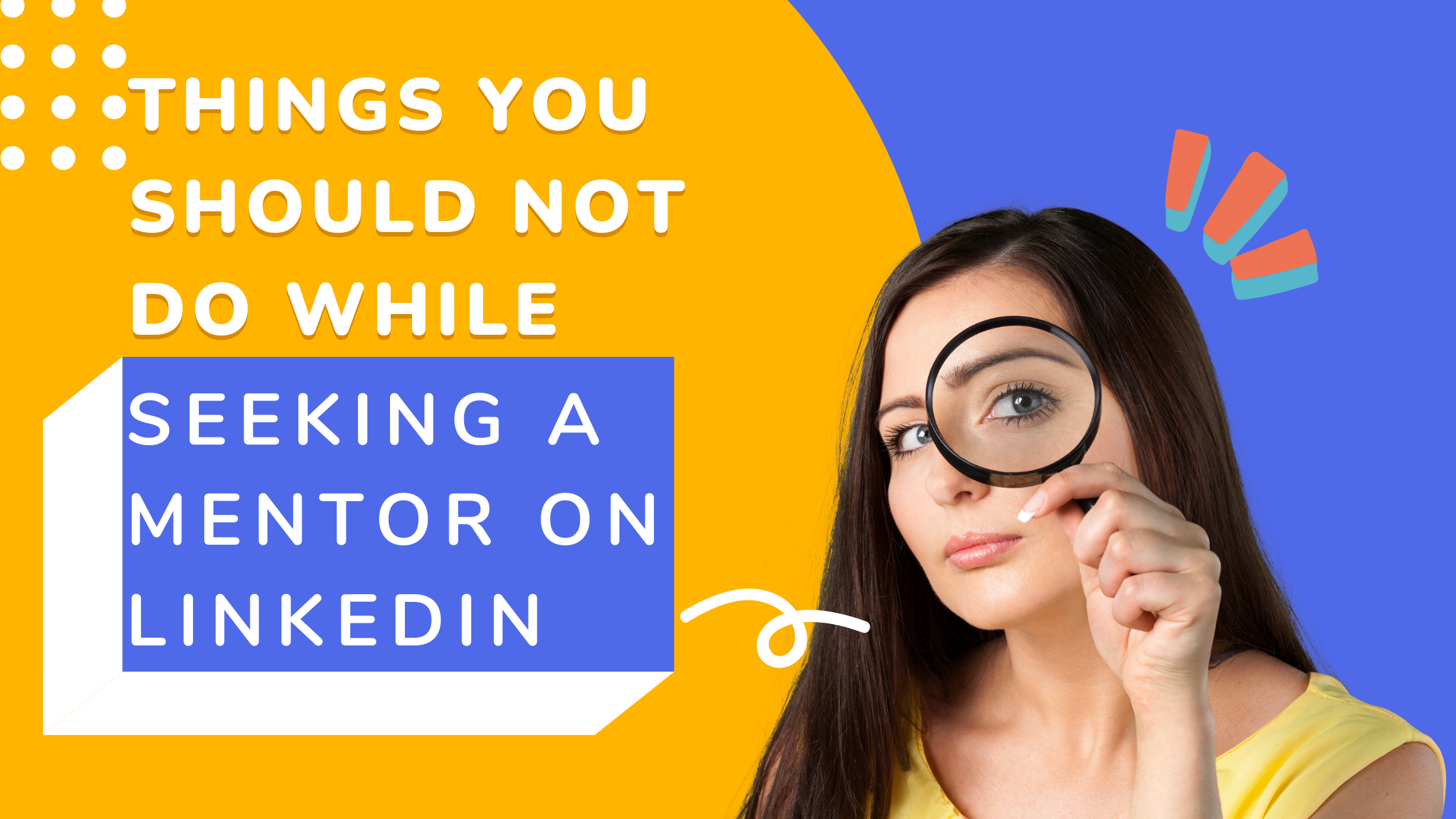 So far we have covered topics on the dos of LinkedIn mentorship. But if you do not want to attract the wrong type of mentor or just want to learn the things to avoid while seeking a mentor, keep reading the points below.

Don't ask questions expecting them to agree with you. This essentially means that you should be open to criticism and suggestions when it comes to your career or any aspect of it. We tend to ask people questions and expect them to have the same beliefs that we do, which is a terrible idea. Although receiving criticism might be hard at times, eventually, it will help you improve yourself and move ahead in your career.
Do not ask others if you should quit or job. This is a very personal question and is near impossible for someone else to give a yes or no answer to it. People usually watch or read something that motivates them to quit a job which in all honesty is a temporary feeling and when taken into consideration with the larger picture of life, quitting a job might seem to be a very bad idea. Although there are people who have solid plans to execute once they quit. So this is a subject that one has to answer themselves and not rely on someone else to help them with.
Do not ask questions about your product. Well, you can ask this question but like mentioned earlier, be open to all types of responses and expect a bit of criticism as well. Do not use this question to hear something that you already know.

In conclusion, I would suggest you to try and reach out to multiple people as this will give you a much clearer idea on how to increase your outreach, and eventually, you will find the right people and learn how to pitch the right questions that will empower you to surge ahead in your career.